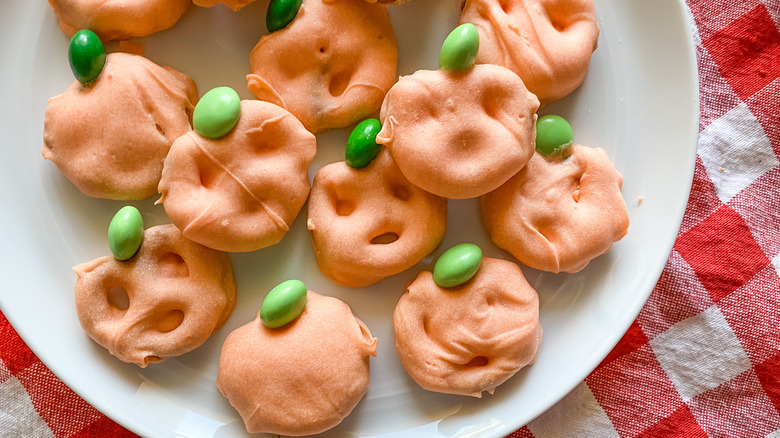 If you're in the mood for a creative and tasty Halloween treat, then we have just the thing for you! (Actually, it would be great for any fall month as well.) These pumpkin chocolate-covered pretzels are incredibly cute and festive, and they also taste just as good as they look. The great thing about this recipe is that it's really easy to make, and people of all ages can enjoy it. We're not lying when we say that this is basically a "one size fits all" recipe, because who doesn't love the combination of pretzels and chocolate?
Recipe developer and private practice registered dietician Kristen Carli has a knack for coming up with fun and spooky Halloween treats, and we have to applaud her for it. From jack-o'-lantern quesadillas to Oreo spiders, she comes up with some of the most unique and fun creations. "This is an easy recipe that any caregiver can put together for Halloween," Carli shares. "It is also not on the scary side, so if you have young kiddos, it is perfect."
Keep reading to find out how to make this wonderful treat. It's sure to be enjoyed this Halloween and beyond!
Gather the ingredients for pumpkin chocolate-covered pretzels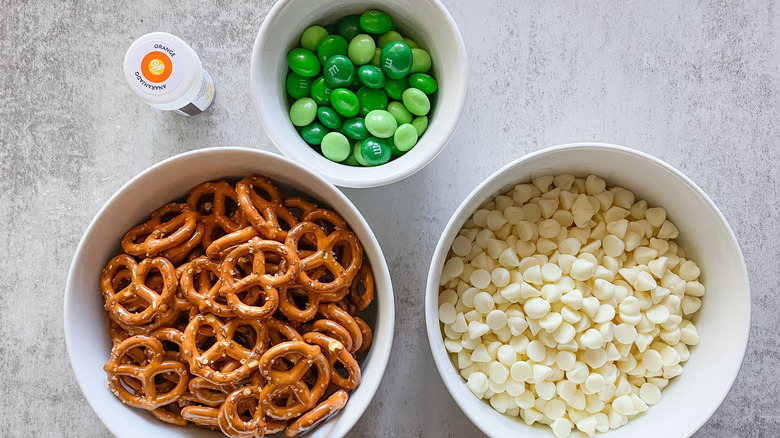 The first thing you need to do is make a list of the ingredients required to whip up these festive pumpkin treats. Luckily, you will only need a few items, and they are all super affordable. Take a trip to the store, and grab some mini pretzels to start. You can simply select your favorite brand. Then, get some white chocolate chips and orange food dye, which will help you achieve that beautiful orange color for your chocolatey pumpkins. Last but not least, you will need some dark chocolate mint M&M's to use for the stems. Sounds like a pretty fun trip to the store, huh?
Melt the chocolate chips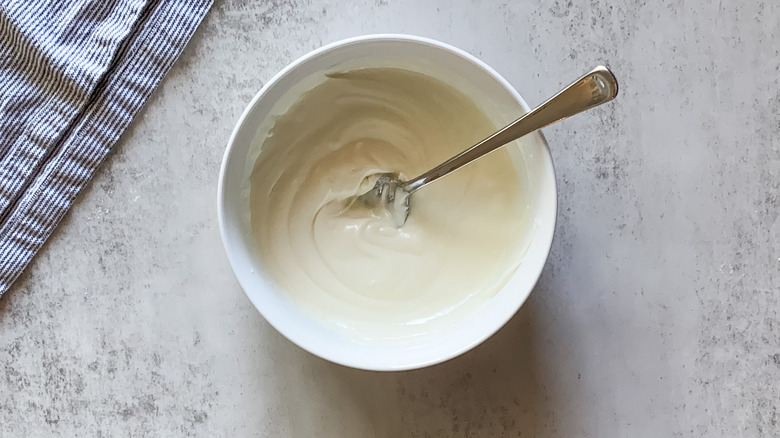 Now that you have finished your shopping trip, it's time to start making this sweet treat. Make sure you have all of the ingredients in front of you so they are easy to access. There are only a few steps to do, so basically, this recipe is easy as pie.
First, grab a small bowl, and double check that it's able to go in the microwave. Load in your chocolate chips, and then stick them in the microwave for 30 seconds. Then, check to see if the chocolate has melted, and stir. Keep putting the chocolate back in 30-second intervals until it's fully melted.
Add the food dye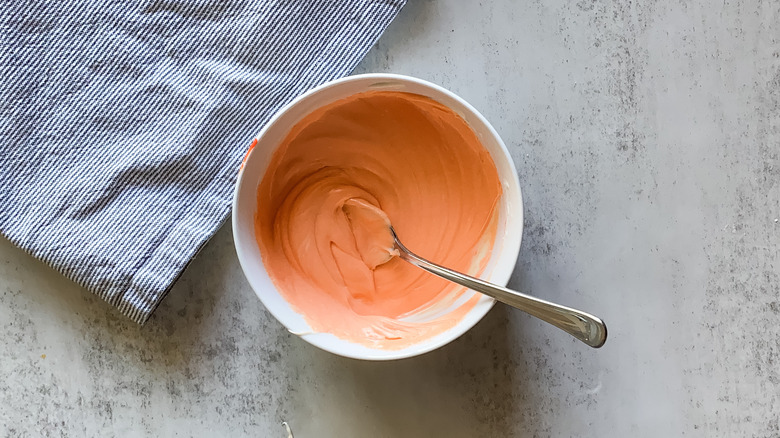 Once you take the chocolate chips out of the microwave for the final time, give the mixture a few good stirs so that it's nice and smooth. Then, add one tiny dot of orange dye to the chocolate chips. Yep — that's all it takes to give the chocolate that excellent orange color and transform the pretzels into adorable pumpkins!
Stir the chocolate and the food coloring well. The mixture should look like a light orange color, but if you want a little darker look, you can add another dab of food coloring. Once done with this, you can move on to the next step.
Dip the pretzels into the chocolate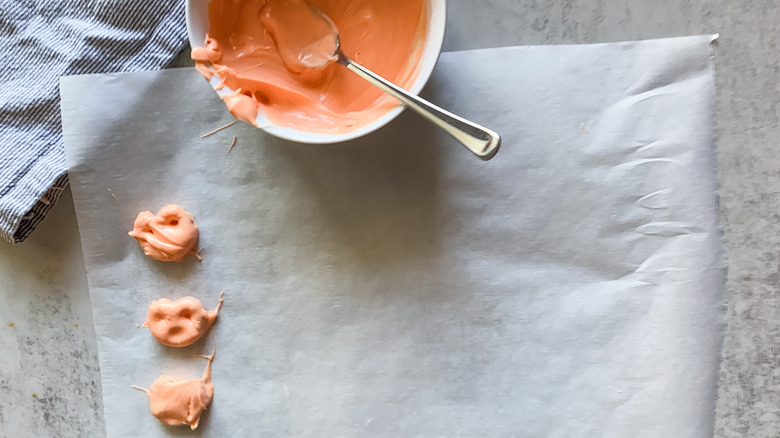 Here comes the fun part, and it kind of reminds us of an art project. Grab the pretzels, and remove them from their packaging if you haven't already. Make sure you have a piece of parchment paper next to you, so there's a safe spot for the chocolate to dry so you don't make a mess. Then, carefully dip the pretzels into the chocolate, and set them on the parchment paper to allow the chocolate to harden. Repeat this step with all of the pretzels.
"I love using a spoon to help with the dipping process and lightly tapping off excess before placing on parchment paper," Carli says. This recipe is also easy to double if you need more than 24 pretzels.
Add the M&M's, and enjoy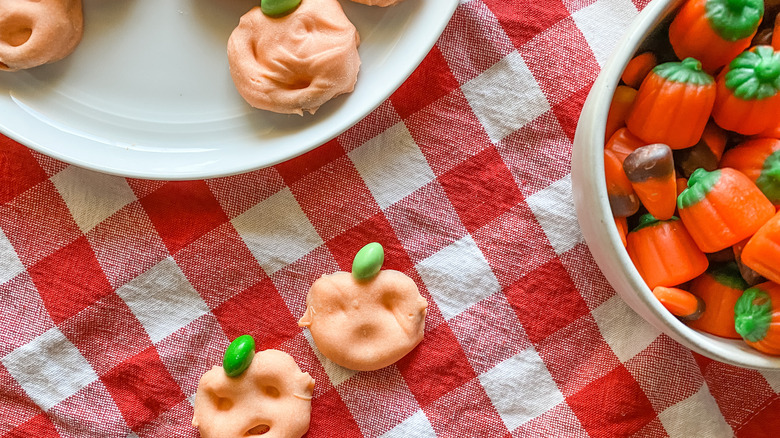 After dipping all of the pretzels, it's time to add the last little piece to finish this chocolatey treat. Grab your M&M's, and add one to the top of each pretzel to make it resemble a stem. Be sure to do this before the chocolate hardens, since the chocolate serves as the glue for the stem to stick onto. Then, allow the chocolate to set for about an hour.
These treats would be great at any event, but a boo bash or a Halloween party comes to mind. "I love to serve this with witch broom sticks, mummy Brie, Oreo spiders, etc. at a Halloween party," Carli says.
Anything left? "These store best in a zip plastic bag at room temperature for up to seven days," Carli suggests. Enjoy!
16 ounces white chocolate chips
1 drop orange food dye
24 mini pretzels
24 dark chocolate mint M&Ms
In a small bowl, add the white chocolate chips.
Microwave in 30-second intervals until the chocolate is melted. Stir well.
Add the orange food dye to the white chocolate chips. Stir well.
Carefully dip the pretzels into the chocolate, and place them on parchment paper.
Add M&Ms to the tops of the pretzels to appear like a stem.
Allow to harden for about 1 hour.