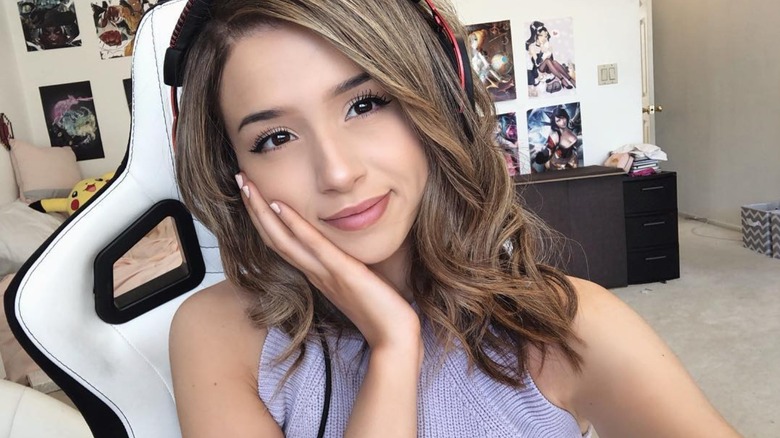 On Oct. 27, Imane "Pokimane" Anys made what she dubbed "the biggest announcement of my career." As she shared with her millions of followers on Twitter, the streaming sensation is starting her own company to help other stars build their brands and hone their talent.
In the words of the streaming star and business mogul herself, "I'm so happy to announce the launch of my talent management + brand consulting firm, RTS! our goal is to make creators lives easier & help companies integrate into gaming!" The LA-based agency will help streamers and companies grow and stay relevant with support in a variety of areas including finances, PR, and strategic planning.
Fans have every reason to expect big things from RTS. The company has already teamed up with Sony to take over Evo, "the world's most storied fighting game championship." Though RTS is still growing and developing, there are already a ton of details on this one-of-a-kind company. For starters, many might not realize what the name's all about.
Why the Name RTS Fits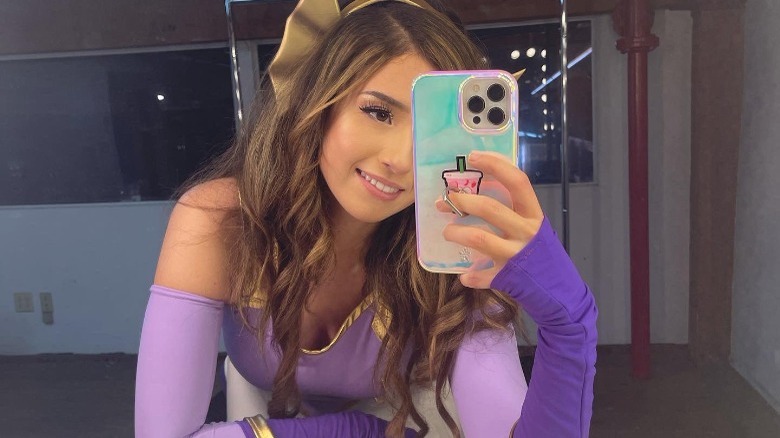 Of course a gaming company co-founded by Pokimane has to have its fair share of Easter eggs. For starters, there's the title itself. When asked by a fan what RTS stands for, Pokimane replied, "it's a nod towards the gaming genre 'real-time strategy.'" Since RTS will help gamers and companies make savvy business moves, this play-on words feels spot-on. After all, who better to work on real-time gaming business strategy than a streamer who's well-seasoned with making decisions on the fly in front of a live audience?
In addition to the clever name, the RTS website is sprinkled with fun gaming references that distinguish it from other dry business websites. The company hopes to "let us be your Player 2," because "solo queue sucks." Right from the get-go, the three letters of the company name appear on the screen as Tetris pieces, or Tetrominoes, and there are a bunch of adorable 16-bit-style icons across the site.
This smooth blend of gaming culture and business acumen comes as no surprise. Pokimane is no stranger to business success, including her experience founding Offline TV, building her own following of millions, and snagging lucrative deals with brands she believes in, including clothing company Cloak. Even in the context of all her past endeavors, the new company is a big move for Pokimane, and it means she has quite a bit to add to an already stacked resume.
Pokimane's Prestigious Leadership Positions
Pokimane doesn't show any signs of stopping, even though she's already "renowned as the largest female Twitch streamer" and a Forbes 30 under 30 honoree. Now, because of RTS, she'll be able to add the prestigious titles co-founder and Chief Creative Officer to her long list of accolades.
Even in the company of some of gaming's biggest movers and shakers, Pokimane stands out at RTS as the face of the company. Though RTS will eventually acquire various talent, the only person in the "Who we work with" section of the company site, for now, is Pokimane herself.
How Pokimane's new duties at RTS will affect her streaming career remains to be seen. Since the company is centered around gaming and the star is in a creative role, it's likely she'll still be able to prioritize making her own content. Perhaps her new position will even offer new opportunities for collaboration. After all, she got opportunities to stream with Congresswoman Alexandria Ocasio-Cortez and musician Lil Nas X as well as film a movie with Ryan Reynolds before RTS even existed. Now, with a fearless team by her side, it seems like Pokimane will only grow in success.
A Powerhouse Team
Pokimane is joined by a star-studded team at RTS. The company is financially backed by various investors, the most notable of which is Endeavor. RTS CEO Stuart Saw formerly held the SVP of Esports position at Endeavor, in addition to his prior work at Twitch as Director of Strategy. Saw shared that he's been talking with Pokimane about the business since last year. He appreciates her "keen eye on the business" that is sure to benefit "creators and brands who truly want to make a long-term difference."
Like Saw, COO Kim Phan also has a history at Endeavor as well as Blizzard. Advisor Kevin Lin was a big player at Twitch as both the co-founder and COO. VP Talent Management Sue Lee also worked at the streaming company, in addition to finding success as an esports host, interviewer, and reporter under the name "Smix." There are even more impressive and qualified team members at RTS, including folks formerly involved with Blizzard, PAX, and Microsoft. As spelled out in an RTS press release, these experts come together to make a "diverse RTS team with deep roots in streaming, esports, and gaming."
In addition to the impressive team heading up the company, RTS has some big-name brands on board. Facebook, Epic Games, and PlayStation bring even more notoriety to the company, just to name a few. Plus, the team is growing with two open positions available at press time in both PR and sales partnerships.
Pokimane's Past Struggles will Help Fellow Streamers
Though she's wildly successful and has been for quite some time, Pokimane went through her share of trials and tribulations in her rise to fame. Now, the challenges she faced will allow her to help others avoid the same pitfalls.
Pokimane is no stranger to burnout, as it's something she's been open about struggling with in the past. As she shared with Forbes, Pokimane and her team at RTS want to help creators "on every front," including "optimizing [their] work-life balance" and helping them with "even small, mundane tasks" to start "really, really, really alleviating the stress on [their] shoulders and allowing [them] to do what [they] do best, which is just streaming, creating content, making other people happy."
In addition to assisting creators in the process of finding balance and support, RTS aims to "[fix] what is broken in both talent management and brand partnerships in the gaming and esports landscape," as shared in a press release that also specifically called out "avoiding bad brand deals." Pokimane wants to stop creators from "spinning their wheels on basic stuff and taking a lot of frustrating partnership deals that don't work out for either party involved." And, on a personal note, the streamer and business leader shared that she's "gone through the wringer with these experiences." Long story short, she believes those who are newer to the game "don't need to go through the process I have endured."
Fellow Streamers Support RTS and Pokimane
Gamers are sure to appreciate Pokimane's willingness to share her knowledge and path to success. Support from fellow streamers poured in with Pokimane's RTS announcement, including congratulations from Jacksepticeye, TimTheTatman's right-hand man Wipz, FaZe Clan member FaZe Kalei, and 100 Thieves member Brooke, just to name a few. What's more, one streamer who's deep in the industry applauded Pokimane for starting something that he believes should have existed for a long time.
During a stream, Dr Disrespect offered some kind words to RTS and Pokimane, calling the business "a fantastic move on her part" that he thinks will be "very successful." He talked about the fact that his team had "internally discussed" a similar idea, and though he thought it was a great pitch, it wasn't his passion. Instead, he's going the route of starting a gaming studio instead. The way he saw it, someone doing what Pokimane did and starting a talent management business "was just a matter of time."
Right out of the gate, RTS and Pokimane are poised for success with support pouring in for this very original company.