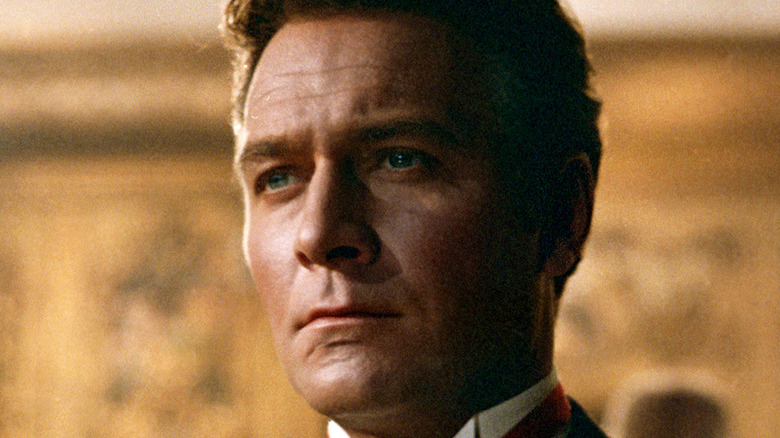 Every year seems worse than the last when it comes to the number of bright lives that we've lost. In the end, death makes us all equals. But the work actors do, telling stories that inspire us, helps them to live on in our memories longer than most. We may not know these people personally, they become a part of us. We let them into our living rooms, and let them tell us about the parts of our world — or, sometimes, a make-believe one —that we may not get to see for ourselves.
The entertainment industry is busier and more vibrant than ever, but that doesn't make the lives we've lost hurt less. With COVID-19 still raging across the globe, the impact of the pandemic can also be felt in the industry we turn to for comfort. Yet, by remembering those that we've lost, we're also continuing an ancient human tradition: We remember, we survive. and we carry on the spirits those who came before with us. These are some of the stars that we've lost in 2021. We won't forget any of them any time soon.
Tanya Roberts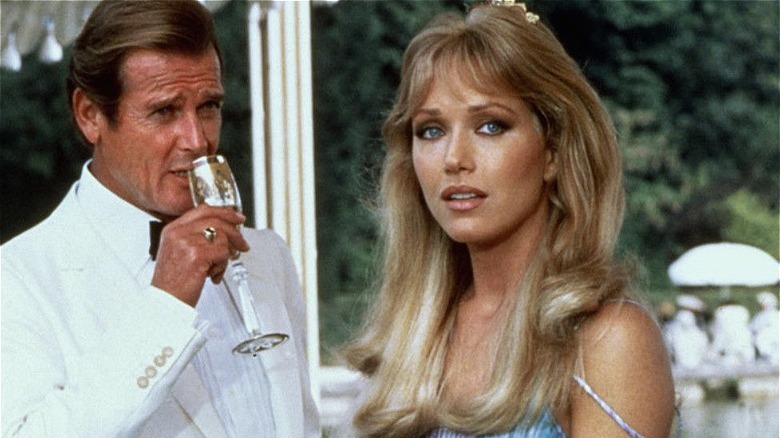 No one should be reduced to their physical appearance, of course, and Tanya Roberts is no different. At the same time, we can't ignore the impact that Roberts had on her audience. She was a Bond Girl, a Charlie's Angel, and brought an animalistic vigor to both "The Beastmaster" and "Sheena." At the very least, Roberts was always comfortable with herself.
Roberts leaned into her bombshell persona on "That '70s Show," on which she played Donna's mom, a sexy housewife that all the boys not-so-secretly lusted after. But, like Roberts herself, Midge was more than that; over the course of the series, the elder Pincotti gradually transcended her sexiness, learning about feminism and ultimately taking her life in her own hands to become her own independent woman.
Roberts died on January 4, 2021, from complications due to an infection that turned septic. She was 65 years old.
Mira Furlan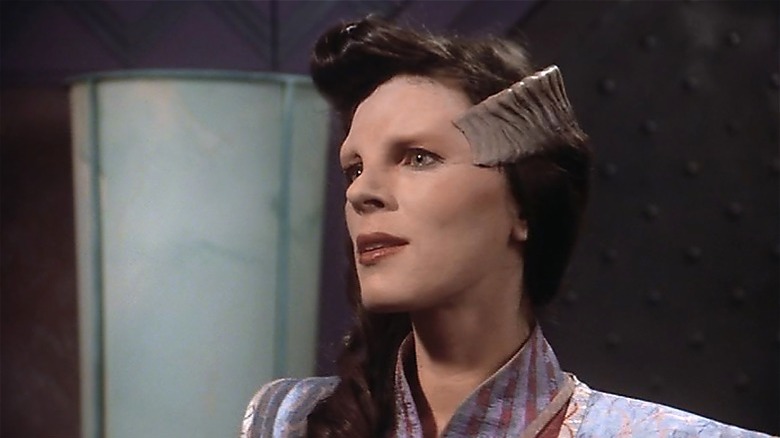 Croatian actress Mira Furlan brought the understanding of a homeland at war with itself to the exceptional science fiction series "Babylon 5." Her love for her Serbian spouse and her refusal to let the Croatian War of Independence interfere with their joint love of theater forced them to flee Yugoslavia together. New York City took Furlan in and gave her the stage back, but it was a beleaguered space station that gave her the stars.
As Ambassador Delenn, Mira was the heart of "Babylon 5." Spiritual by nature, Delenn sought to understand a race that she secretly pushed to the brink of genocide. Later, she started searching for redemption, becoming a bridge between two worlds. After "Babylon 5" ended, Mira returned to the theatre for a while. In 2004, she surprised science fiction fans with a recurring role on "Lost," in which she played the mysterious Danielle Rousseau.
Mira Furlan died on January 20, 2021, from West Nile Virus complications. Her friends, including "Babylon 5" showrunner J. Michael Straczynski, continue to keep her legacy alive.
Larry King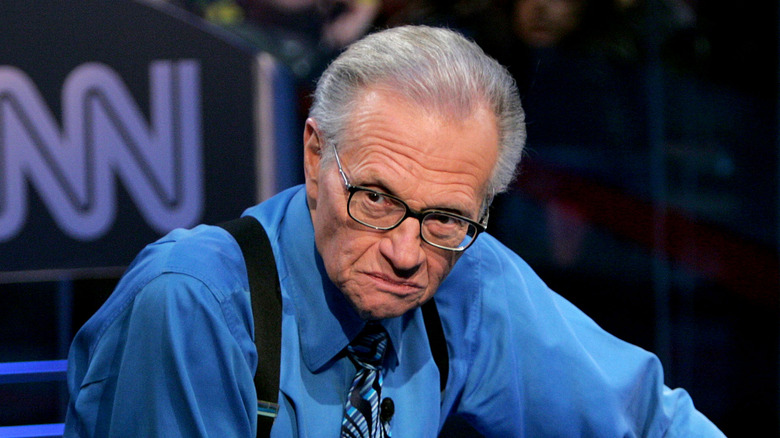 Larry King wasn't a conventional actor, but he was the voice of more than one generation and was an indelible part of our pop culture history. King appeared in movies and on television shows for decades, typically as himself. It was an easy way of giving a story some real-world veracity, tempered by King's dry Brooklyn accent. Only once did King voice a character not named Larry — he played Doris, one of the ugly stepsisters, in "Shrek 2." It's not a gag that's aged well, but that's not a knock on Larry King, who turned in his best effort.
A descendant of Russian Orthodox Jews, Larry King embodied the concept of Brooklyn itself. Without his heritage and his hard-scrabble childhood, he wouldn't have been the Larry we came to know and love. One of the modern era's most visible journalists, Larry scored exclusive interviews by the thousands. An hour with Larry could make — or break careers — yet he rarely abused that power.
After decades on television and radio, seven spouses, and five children, Larry's body gave out. Larry King died on January 23, 2021 of sepsis and other complications arising from his fight with COVID-19.
Hal Holbrook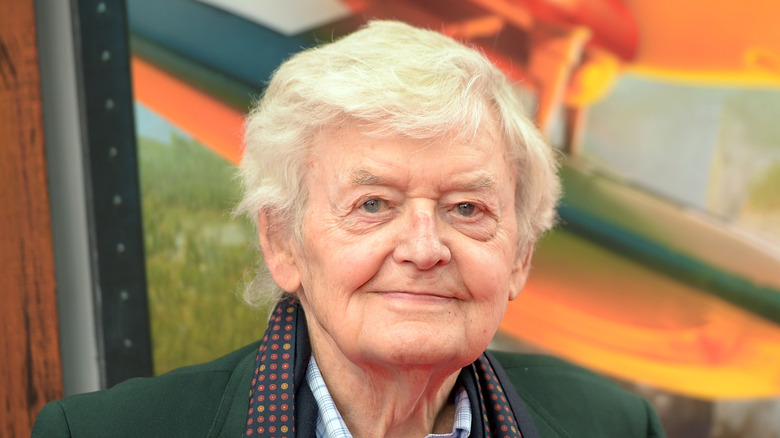 Despite the existence of real photographs showing otherwise, millions of people still picture Mark Twain with veteran character actor Hal Holbrook's square-jawed features. "Mark Twain Tonight!" was Holbrook's signature creation, a one-man stage show that arguably qualifies as Holbrook's magnum opus. Over decades, Holbrook grew into Twain's face, the makeup and the man blending into one. But that's not the only mark Holbrook left on the industry he loved.
Holbrook also shaped the history of the political thriller, playing the enigmatic Deep Throat in "All the President's Men." His work was rarely weighty, his style conveying earthiness, as he would prove when turning up in John Carpenter's "The Fog," or making laughs with his real life wife, Dixie Carter, on "Designing Women." He would return to political films with Steven Spielberg's "Lincoln," playing journalist and advisor Francis Preston Blair.
Holbrook died on January 23, 2021 at the age of 95. No cause of death was released to the public. He rests next to his wife, Dixie, in her Tennessee hometown.
Cloris Leachman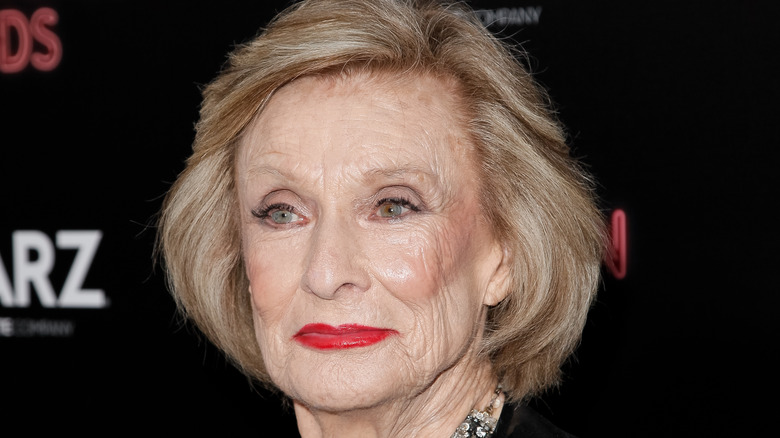 Cloris Leachman will be remembered by many as the stoic yet secretly unhinged Frau Blücher, whose over the top villainy in "Young Frankenstein" always came with the sound of a horse's frantic whinny. But Leachman's legacy was written as early as 1971, when she won an Academy Award for her role as the needy housewife Ruth Popper in "The Last Picture Show." The younger set might also recall her turn as Granny Moses in the better than it had any right to be 1993 revival of "The Beverly Hillbillies."
But Leachman's filmography is too vast to be limited by these two roles alone. She never stopped working, turning from theatre to voice acting and back to movies in the blink of an eye. Capable of playing almost any role, and equally at home with the gentle and the profane, one of Leachman's final parts was the aged aspect of the Slavic goddess Zorya Vechernyaya in Showtime's adaptation of Neil Gaiman's "American Gods."
Cloris Leachman died in her sleep on January 27, 2021, at the age of 94.
Cicely Tyson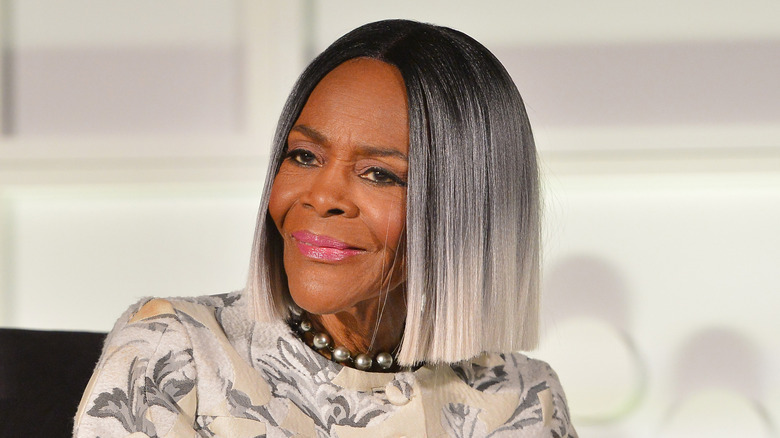 Cicely Tyson broke new ground in 1972 with her award-winning turn as Rebecca Morgan in "Sounder," a film that timing and marketing positioned as a response to a glut of cheap blaxploitation films. While the title character might've been the family dog, Tyson showed both the struggles and the love Black mothers carry on their backs in Martin Ritt's grounded, human drama.
Tyson continued to push for Black representation in film, also appearing in "The Autobiography of Miss Jane Pittman" and the culture-shifting miniseries "Roots." She built a legacy of work that earned her the Presidential Medal of Freedom, granted to her by President Barack Obama in 2016. On "How to Get Away With Murder," one of her final major TV roles, Tyson played Viola Davis' mother, Ophelia Harkness. Overprotective and gradually lost in the haze of her decaying mind, Ophelia served as an ironic counterpart to the role that made Cicely famous.
Cicely Tyson died on January 28, 2021, at the age of 96. No cause of death was made public.
Dustin Diamond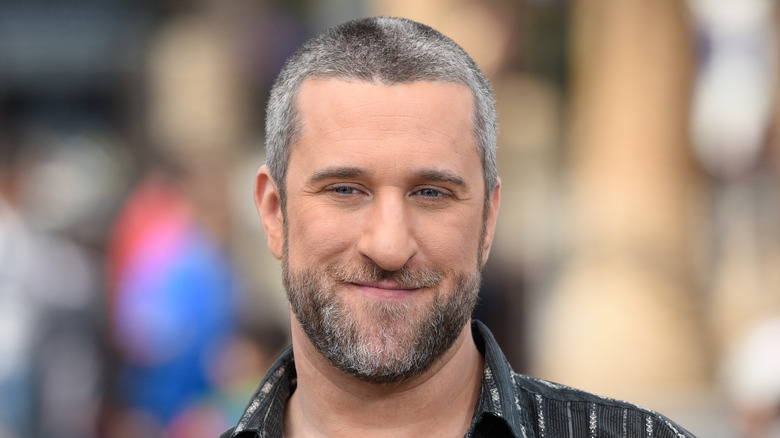 Dustin Diamond was a child star with a troubled adulthood, a man both uplifted and trapped by a single, life-determining role. Screech was the Kramer of "Saved By the Bell," a vaguely annoying kid whose geeky quirks gradually became his only defining features. Humanity was stripped from Screech as a character; he became an archetype, and not a well-liked one.
Diamond got himself in plenty of trouble without help from others, but also loved the theatrical joy of professional wrestling and writing and recording music. When he died of lung cancer on February 1, 2021, a victim of a rare small-cell carcinoma that was discovered when it was already at stage four, his agent made his death a celebration of the human behind the role, asking people to remember Diamond's humor and empathy. He was 44 years old.
Christopher Plummer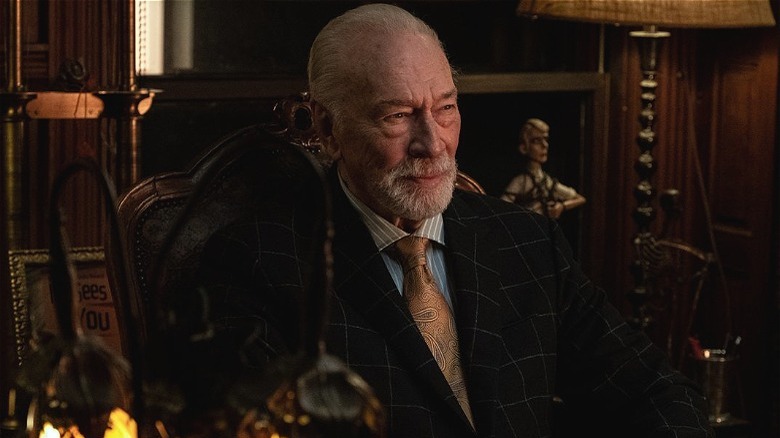 Christopher Plummer was one of those actors who seemed like he would be around forever. As the Nazi-hating Captain von Trapp in "The Sound of Music," Plummer was an early romantic ideal for many. His career was bookended by his turn as Harlan Thrombey, the family patriarch whose death spins his clan into a greedy frenzy in 2019's "Knives Out." Thrombey was another father with goodness at his core; he might have made millions off of terrible fictional people, but he had no time for the terrible people in his own life.
Plummer wasn't the stuffy actor his storied resume might suggest. One of the best roles of his career was Klingon General Chang in "Star Trek VI: The Undiscovered Country." Though they're never in the same shot, Plummer won in ham-to-ham combat against Shatner, roaring out Shakespeare quotes faster than his minions could reload his ship's missile bays. Plummer was the leading voice of the Greybeards in "Skyrim," a French pigeon in "An American Tail," and the emotional heart of "Beginners," for which he won an Academy Award for playing a gay man who comes out after his long-time wife dies.
Christopher Plummer died on February 5, 2021, not long after he struck his head in a fall. His remarkable voice will forever echo in our minds.
Yaphet Kotto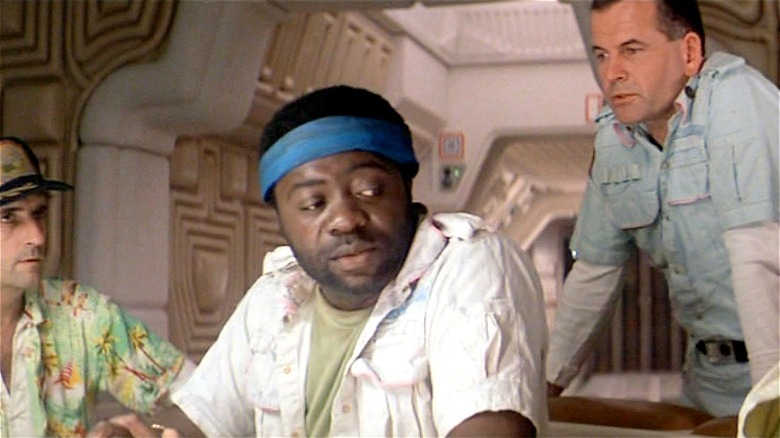 Yaphet Kotto made his mark as Bond villain Dr. Kanaga in 1973's "Live and Let Die," the first film of the Roger Moore era. Inspired by the blaxploitation craze, Kotto's Kanaga leaned into racial stereotypes and transformed the one-note character into something larger than life. Kotto took another iconic role six years later, playing the blue-collar space trucker Parker in Ridley Scott's "Alien." Always grinning yet perpetually exhausted, Kotto was the crew's sensible core, who becomes quickly destabilized when the alien hunt takes out his buddy, Brett.
Kotto kept cult classics lively, turning up in "The Running Man" with Arnold Schwarzenegger and 1988's unmissable "Midnight Run." In the '90s, he won awards for playing Al Giardello, one of Baltimore's lead homicide lieutenants in "The Wire" predecessor "Homicide: Life on the Street." For his final role, he returned as Parker in "Alien: Isolation," a video game that turned out better than some of the franchise's canon films.
The 81-year old Yaphet Kotto died on March 15, 2021.
Jessica Walter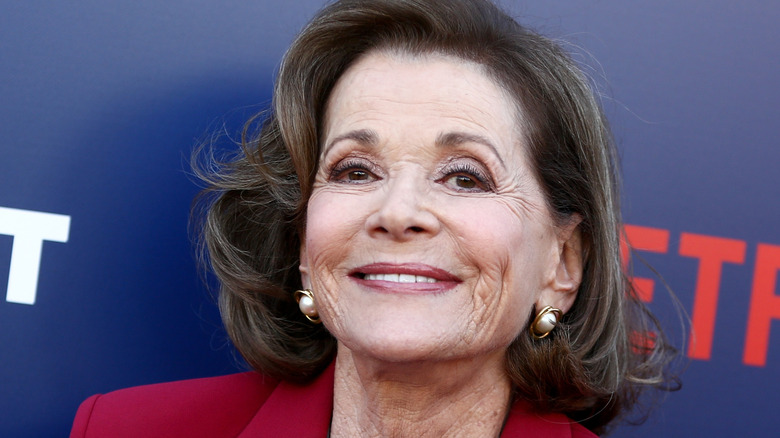 Jessica Walter may be best known for asking how much a banana could really cost, but her decades-long career had countless other high points. As the utterly unaware Bluth family matriarch on "Arrested Development," Walter nailed every punchline she was given. She was also the hard-bitten, feisty core of "Archer" and an overly controlling villain on "Star vs. The Forces of Evil." And yet, that's all a far cry from one of her most notable roles: in 1971, she co-starred in "Play Misty For Me," Clint Eastwood's directorial debut.
Walter's career took off in the '70s, and she was a regular fixture on the "M.A.S.H." spinoff "Trapper John, M.D" and won an Emmy for "Amy Prentiss," a too-brief cop drama tied to the Raymond Burr-led series "Ironside." Walter was the voice of one more famous family matriarch in the '90s, too, leading the Sinclair household in ABC's bizarre but often unusually progressive "Dinosaurs." Yes, the one with the terrifying puppet baby.
Walters died in her sleep at the age of 80 on March 24 2021.
DMX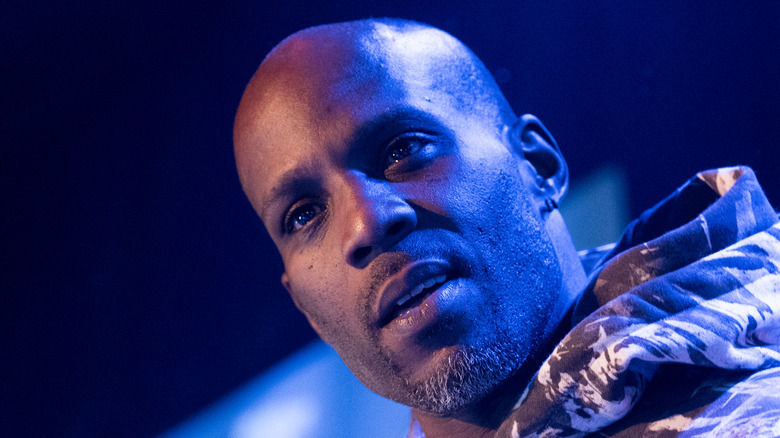 Earl Simmons, better known by his rapper name DMX, lived as large as possible during his 50 years of life. A gruff voiced East Coast fixture, DMX and his Ruff Ryders lit up the rap scene with barely contained intensity. Signed to Def Jam Records in 1998, DMX went gold quickly. "It's Dark and Hell is Hot" ripped up the charts, and DMX's growling lyrics backed up deep percussion made his tracks a house party fixture.
His film debut, "Belly," is the epitome of a cult film. Trashed by critics — and for good reason — DMX, Nas, and Method Man nonetheless prove they have screen presence to spare. DMX was the best part of Steven Seagal's "Exit Wounds," and re-teamed with Seagal for 2019's "Beyond the Law." He wasn't in 2016's "Deadpool," but the movie revitalized interest in his single, "X Gon' Give it To Ya"; the song went multi-platinum in May, not long after DMX died.
Earl Simmons died on April 9, 2021 of a drug overdose. Ahead of his funeral, his casket was loaded onto a monster truck and driven through the streets of Brooklyn. It was the sort of farewell he would have loved.
If you or anyone you know is struggling with addiction issues, help is available. Visit the Substance Abuse and Mental Health Services Administration website or contact SAMHSA's National Helpline at 1-800-662-HELP (4357).
Helen McCrory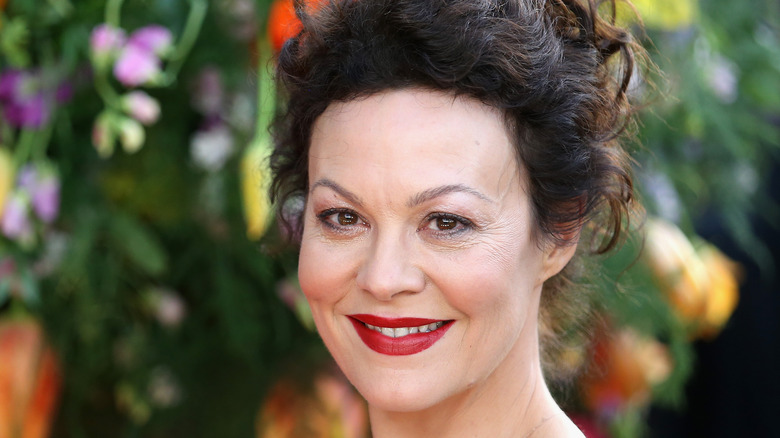 Helen McCrory's feature film debut might have been a tiny role in 1994's "Interview With the Vampire," but she'd already made a massive impact on the London stage. Theater would remain the focus of McCrory's career, but she also had a long filmography filled with roles on both the big and small screen.
As "Harry Potter" nemesis Narcissa Malfoy, wife of Lucius and mother of Draco, McCrory was the Death Eater counterpart to Molly Weasley, a woman who was willing to do anything for her family. McCrory also appeared in the popular BBC crime drama "Peaky Blinders," based loosely on the true life history of post-World War I street gangs, the James Bond film "Skyfall," and Martin Scorsese's children's film, "Hugo."
Helen McCrory was 52 when she died of cancer on April 16, 2021.
Olympia Dukakis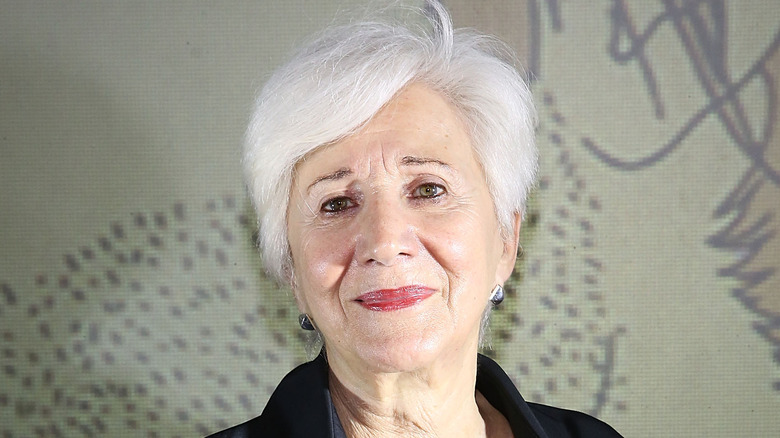 Olympia Dukakis made it to the Off-Broadway circuit within two years of her first acting gig, and parlayed her talents into a long and storied career in the theater. At the movies, Dukakis' big break was 1987's "Moonstruck," the spicy Italian-American romance film that turned both Dukakis and Cher into Academy Award winners. Two years later, her wry but loving demeanor warmed up "Steel Magnolias," an underrated if occasionally too-saccharine affair. Matched with the sardonic Ouiser, played by Shirley MacLaine, the bickering pair showed the ups and downs of real friendship.
As she continued to appear on stage, Dukakis played roles in films like "Mr. Holland's Opus," and helped kick off the cheesy but good-natured "The Librarian" franchise, in which she appeared as the mother of Noah Wyle's tomb-raiding, vampire-hunting librarian, Flynn.
On May 1st, 2021, Olympia Dukakis died peacefully at home. She was 89 years old.
Tawny Kitaen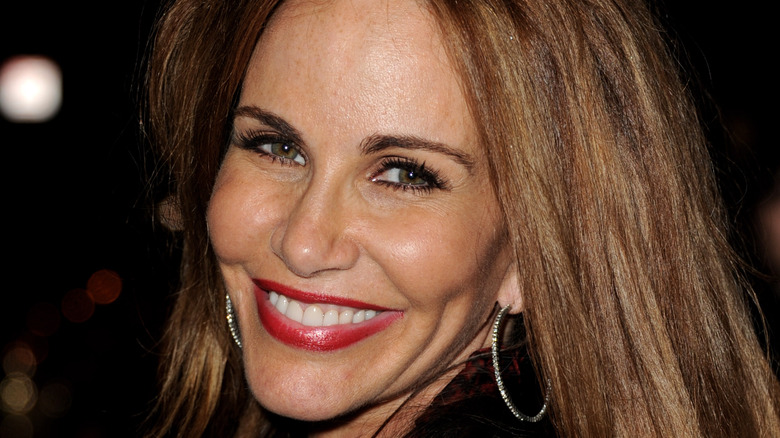 Tawny Kitaen was one of the biggest "It Girls" of the '80s; in 1987, she helped usher an unknown number of boys into adolescence with her unforgettable relationship with the hood of a car in the video for Whitesnake's "Here I Go Again." Starting with Jack LaLanne commercials, Kitaen used her looks and smart business sense to build an enduring career as an actress, a model, and reality TV star.
Kitaen began acting in small budget horror movies like 1986's "Witchboard," but had better luck playing to her strengths, landing guest appearances on "Seinfeld" and a recurring role on "Hercules: The Legendary Journeys." As Deianeira of Thebes, Hercules' first wife, Kitaen brought beauty and longing to the show, along with a deep grief.
At age 59, Kitaen had begun working on her memoir. Unfortunately, Tawny died at home on May 7, 2021. The cause of death is unknown.
Norman Lloyd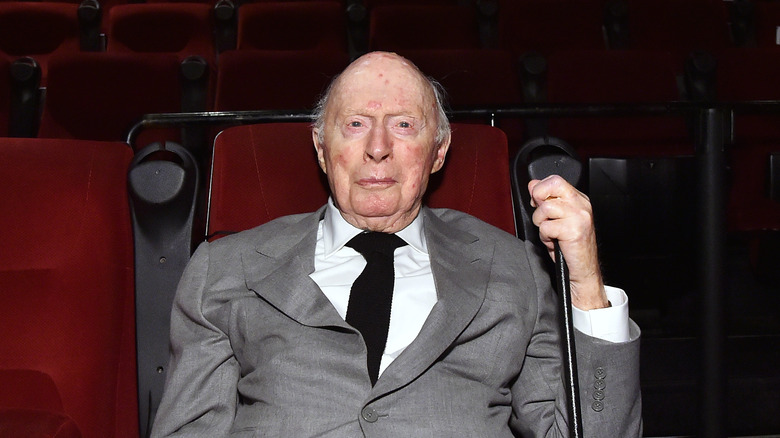 Norman Lloyd had a straight-backed, authoritative, and scholarly look that made him everyone's nightmare in 1989's "Dead Poets Society." Rigid to a fault, he was the villain to Robin Williams' energetic teacher, the thief of joy who takes a Pyrrhic victory at the movie's end. But Nolan reached even grander depths during his long career. He barely missed a chance to appear in "Citizen Kane," but took a part in Hitchcock's "Saboteur" as a consolation prize, which earned him the famed director's friendship.
Classic television fans know Lloyd better as Dr. Auschland in the long-running medical drama "St. Elsewhere," where he was able to show his more lovable, approachable side. Lloyd also appeared as an ambitious but doomed archaeologist on "Star Trek: The Next Generation" in a series-defining episode called "The Chase."
A voice from the radio era and a veteran of classic Hollywood, Norman Lloyd died in his sleep at his home on May 11, 2021. He was 106 years old.
Charles Grodin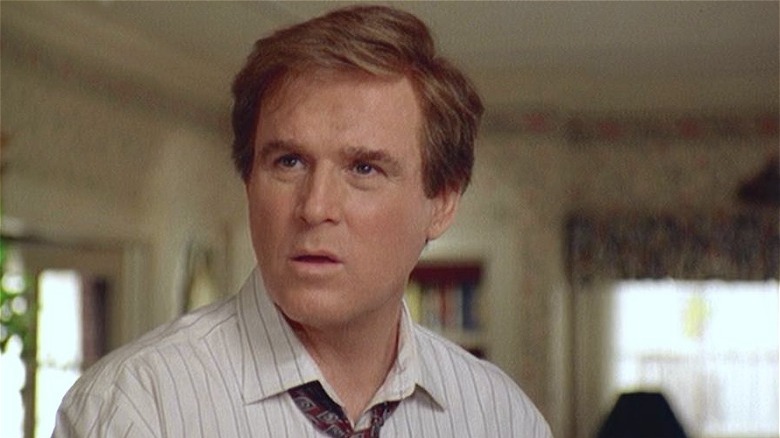 Charles Grodin always seemed younger than he was, and he was as funny as they come. As De Niro's scuzzy accountant target in "Midnight Run," Grodin's rubber-faced comedy made the film an instant cult classic. For latchkey kids across America, Grodin was also a big dog's exhausted dad in the "Beethoven" franchise, and a doofus jewel thief in "The Great Muppet Caper." Grodin made falling in love with Miss Piggy feel as natural as being green, but it wasn't enough to turn his character to the side of the angels.
Grodin's career was touched by black comedy from its earliest days. He appeared in the horror classic "Rosemary's Baby," in a role so blind to Rosemary's needs it feels satirical. He also played Captain Aarfy in "Catch-22," an eccentric navigator who kills prostitutes.
Later years saw Grodin on a career decline, but he never stopped working. One of his final roles was on ABC's prime-time miniseries "Madoff" alongside Richard Dreyfuss. Charles Grodin died on May 18, 2021 from plasma cell myeloma. He was 86.
Gavin MacLeod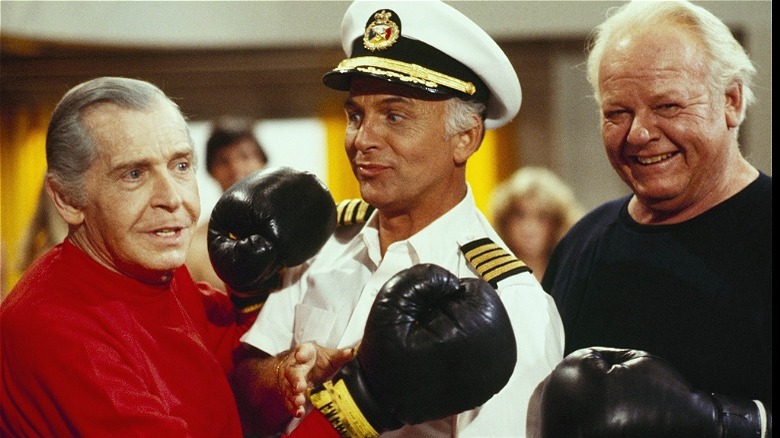 Gavin MacLeod was the face of '70s television — or, rather, he was the decade's singular captain on deck. As Captain Stubing, MacLeod steered "The Love Boat" for 250 episodes of the oft-beloved, frequently parodied, dangerously cheesy show. MacLeod earned for that level of job security, originally appearing in grim war dramas like 1959's "Pork Chop Hill," although his appearance in the original "McHale's Navy" film and TV franchise offered some clues about his sitcom future
Before "The Love Boat" gave MacLeod his signature role, he spent seven years on the "Mary Tyler Moore Show" playing Murray Slaughter, a news writer for Moore's fictional radio station. He continued to make regular appearances on TV, including guest roles on "Murder She Wrote" and, fittingly, "That '70s Show." MacLeod's final credited role was an homage to his most well-known character. In 2011, voicing a character named Captain Gumble, he helped the Pound Puppies set sail to adventure one last time.
MacLeod was 90 years old when he died on May 29, 2021. No cause was made public.
Clarence Williams III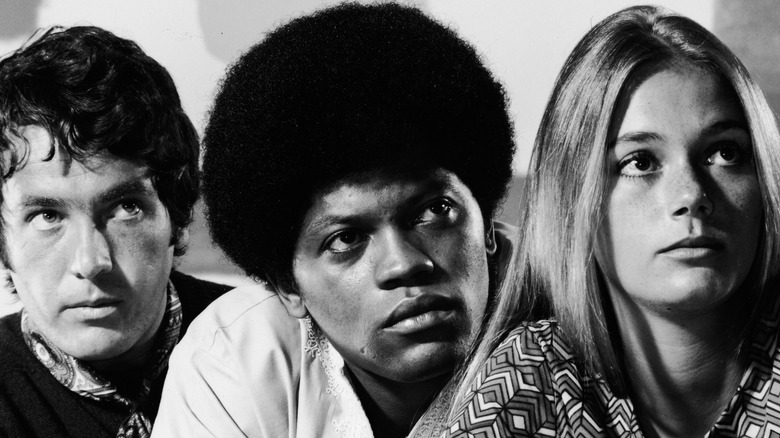 Clarence Williams III brought Harlem style to the mainstream in "The Mod Squad." For younger generations, Williams' undercover cop Linc Hayes was the epitome of cool, with his proud afro and flashy street looks. Williams kept Harlem's soul alive throughout his career, aware of the role that blaxploitation could play in giving Black Americans a place to fantasize and explore who they were in a society that still barely tolerated them.
As Prince's violent father figure in "Purple Rain," Williams depicted the results of cyclical abuse and repressed frustrations. Four years later, Williams helped introduce Keenan Ivory Wayans' directorial debut, "I'm Gonna Git You Sucka." Controversial and unrelenting, Williams' presence, along with those of his fellow mod-era legends Isaac Hayes and Jim Brown, helped make this satire about the era that built their careers stick the landing.
Williams came back to the spotlight as part of Hallmark's "Mystery Woman" franchise, and as a recurring voice on the kids' show "American Dragon: Jake Long." Clarence Williams III died on June 4, 2021 at the age of 81.
Ned Beatty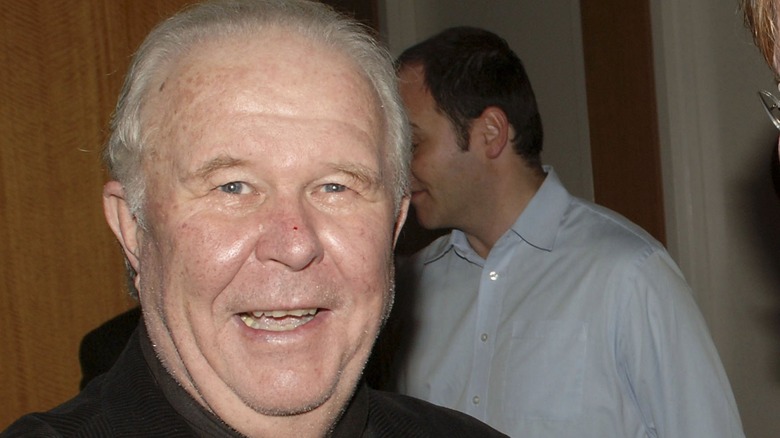 Ned Beatty's feature film debut was in the horrifying "Deliverance," in which he played a rare (on the screen) victim of male rape who hunts for revenge alongside his camping buddies. But that's just the beginning of what Beatty could do. He was nominated for an Academy Award for his supporting role in "Network," and just a few years later appeared as Lex Luthor's hapless, bumbling henchman Otis in 1978's "Superman."
For fans of cop dramas, Beatty's biggest claim to fame came in the mid-'90s television series "Homicide: Life on the Street" in which he played Stanley Bolander, an irascible combat veteran based on a real-life cop named Donald Worden. Beatty also voiced the villain Lotso in 2010 in "Toy Story 3" and had a smaller voice role in "Rango." In short, there's very little Beatty couldn't do.
Ned Beatty was 83 when he died at his home on June 13th, 2021 of natural causes.
Robert Downey Sr.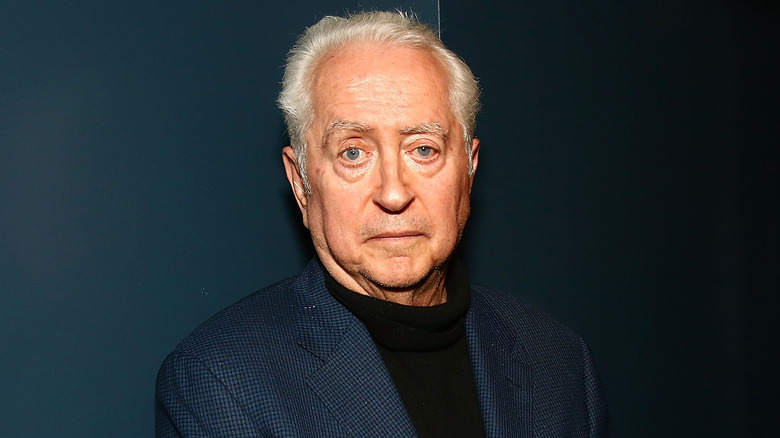 While his son might be the most famous star in the world, Robert Downey Sr. had his own opinions about fame, fortune, and high society. They were not always favorable opinions, and the Downey family patriarch had the nerve to share them via the loudest medium he could access: the big screen.
Downey took the world of underground filmmaking and made it part of his soul. He was a true counter-culture icon who found a place in the post-war Absurdist movement. The films he made had slim budgets but big ideas; his breakout piece "Putney Swope" precedes the darkly funny social commentaries of today. Where the Coen brothers' "The Hudsucker Proxy" waters down its critique of commodification with twee comedy, "Putney Swope" goes after the racism implicit in most of America's capitalistic schemes with guns blazing.
Robert Downey Sr. was diagnosed with Parkinson's a little over five years before he died on July 7, 2021. He was 85.
Charlie Robinson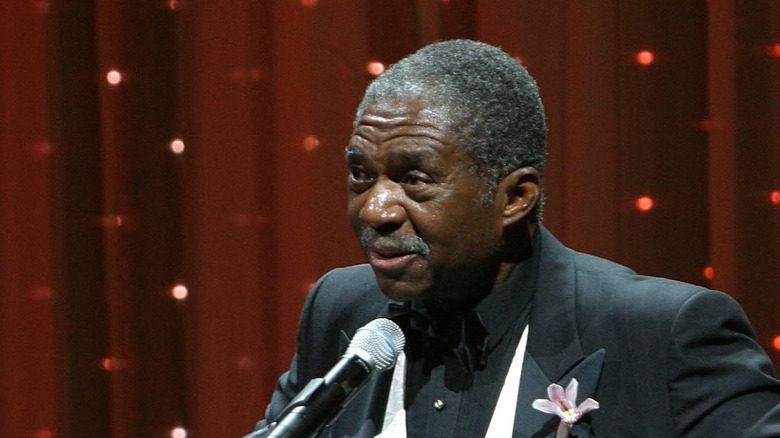 "Night Court" was one of the '80s great comfort shows, a long-running sitcom about a late night municipal courtroom and the souls who are summoned to appear before it. It was the necessary counterpart to more serious shows of the time, like "L.A. Law," and the regular cast quickly felt like old friends. Charlie Robinson played the court's regular clerk, Mac, a reliable but relaxed figure who served as the courtroom foil to Harry Anderson.
Robinson came to the sitcoms via a youth spent on the Houston stage. While Robinson is still best known for "Night Court," he kept working after the series ended, making guest appearances in shows like "Key & Peele" and an episode of "30 Rock" that reunited Robinson with fellow "Night Court" stars Harry Anderson and Markie Post. His final role was in the four-part miniseries "Love in the Time of Corona," a romantic comedy about social networking while social distancing.
Charlie Robinson died on July 11, 2021 at 75 years old from complications with cancer.
Pilar Bardem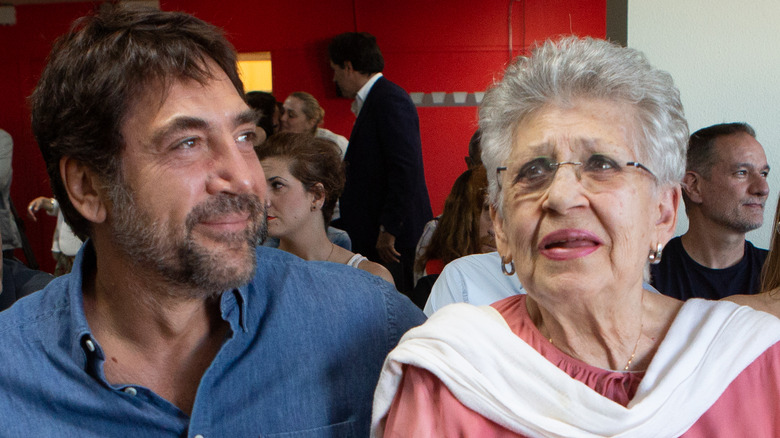 Pilar Bardem, the mother of Academy Award-winner Javier Bardem, was a powerhouse of Spanish cinema. While she'd been acting since the '60s, she won acclaim for her role in the 1995 drama "Nobody Will Speak of Us When We're Dead," a Spanish-language thriller with echoes of her son's "No Country for Old Men." When a young woman is caught in a the crossfire after a drug deal, returning home to her spouse and her mother-in-law (Bardem) provides little comfort.
Bardem was an outspoken activist who fought for better conditions for the women of Spain, a wiser and more inclusive Catholic Church, labor rights, and changes in the Spanish government. Though her son is far better known to English-speaking audiences, Pilar's career helped lay the foundation for his. Javier Bardem's outspoken beliefs and his humble behavior as an actor can be traced directly to his mother's powerful guidance.
Pilar Bardem died on July 17, 2021. She was 82.
Jackie Mason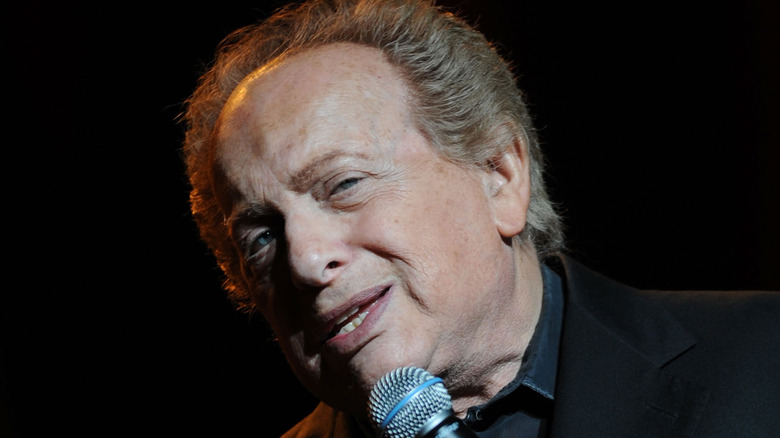 Jackie Mason was the last of the Borscht Belt comedians, the final hurrah of the "take my wife, please" generation. He was a fixture on '60s TV, appearing on "The Ed Sullivan Show," "The Dean Martin Show," and the pre-Carson era "Tonight Show," then helmed by Steve Allen.
Mason also made a number of cameos on the big screen, appearing in Steve Martin's "The Jerk" as well as "Caddyshack II." "The Simpsons" introduced him to the current generation, casting Mason as the voice of Krusty the Clown's rabbinical father, Hyman Krustofsky. Mason won an Emmy for the part in 1992, and it would also be his final gig — he played the character one last time in 2019.
Jackie was a controversial man, but despite his flaws, he remains a pivotal part of the history of comedy, a titan of a very different era. He was 93 when he died in the hospital on July 24, 2021.
Thea White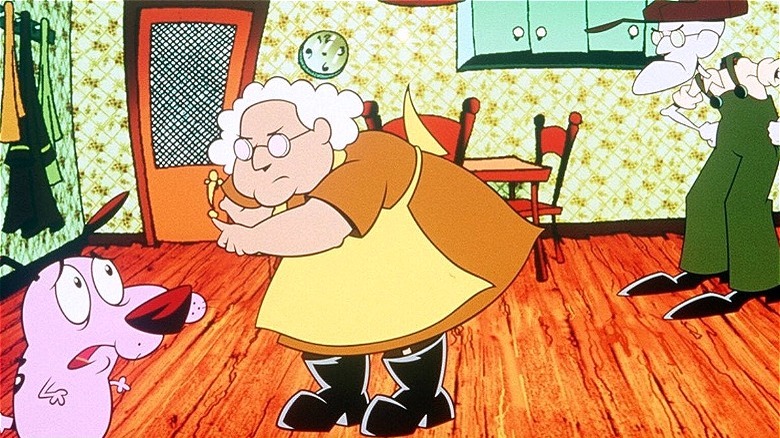 Thea White lived a quiet life as a librarian after spending her youth on the stage, including a stay at London's prestigious Royal Academy of Dramatic Arts. White was happy living with her husband, musician Andy White, but all that changed in 1998, when Cartoon Network needed a woman with a kindly Scottish voice. Thea, comfortable with the necessary accent, took a chance and auditioned.
"Courage the Cowardly Dog" is a strange cartoon. Blackly funny, it's a cozy catastrophe about a dog so far lost to his neuroses that it's not clear what's real anymore. Thea voiced Muriel, Courage's adoptive human mother who gives him his ironic name. Muriel is disinterested in the weirdness going on around her, but her kindness and love made White's voice something that a lot of people needed to hear.
Thea White died on July 30th, 2021 from an infection that resulted from treatments for liver cancer. She was 81.
Markie Post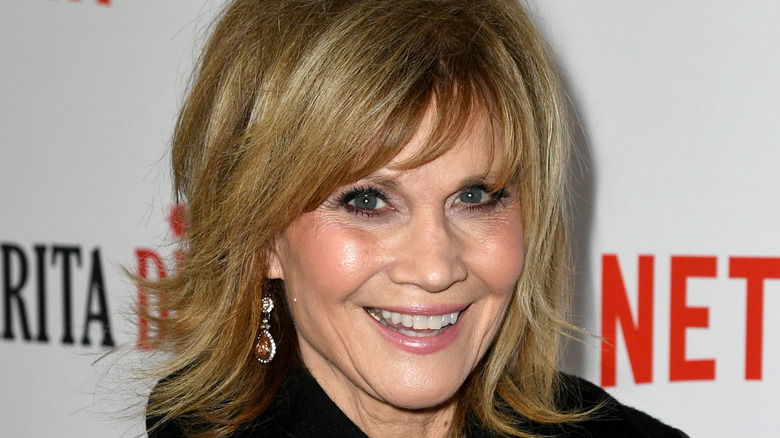 Markie Post was a wonder of the small screen. While "There's Something About Mary" is the only notable feature film on her resume (and that was a small role), Post appeared in dozens television shows throughout the early '80s, including "CHiPs," "Buck Rogers," and "The A-Team."
After a regular role on "The Fall Guy," the Lee Majors action vehicle about a group of stuntmen who also happen to be bounty hunters, Post joined "Night Court," becoming a regular in Season 3. Post portrayed the forthright public defender Christine Sullivan, whose greatest trial was putting up with the prosecutor's increasingly tacky advances. Post's chemistry with John Larroquette kept their various skits from feeling too predatory; Christine typically got the upper hand — and an escape route — to help her avoid her lusty opposition.
After "Night Court," Post kept working steadily, with regular roles on "Chicago P.D." and an appearance on "The Santa Clarita Diet." Markie Post died on August 7, 2021 of cancer. She was 70 years old.
Trevor Moore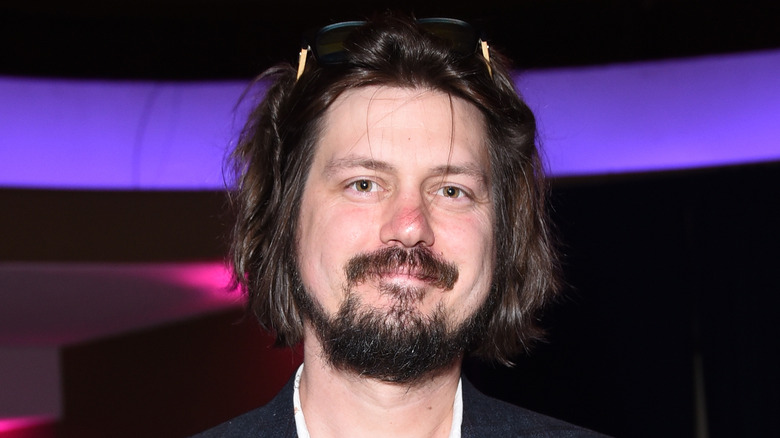 An internship on "Saturday Night Live" gave Trevor Moore the experience he needed to forge his own brand of irreverent comedy. When his troupe, the Whitest Kids U' Know, made an appearance at HBO's 2006 Aspen Comedy Festival, a bidding war broke out among networks trying to sign the group; the fight ultimately landed Moore and the Kids at IFC.
"The Whitest Kids U' Know" ran for six seasons, with skits like "The Slow Jerk" and an expose about the love between a man and his vacuum becoming some of its highlights. After the show wrapped, Moore began blending music and satire, releasing three albums. In 2020, Moore launched "The Trevor Moore Quarantine Show," a YouTube series that reunited Moore with old friends and allowed him to show off his dog's capable comedy skills.
Trevor Moore died in an accident on August 7, 2021, hours after finishing an episode of his livestream. His final project, the animated Whitest Kids U' Know movie "Mars," is in post-production.
Una Stubbs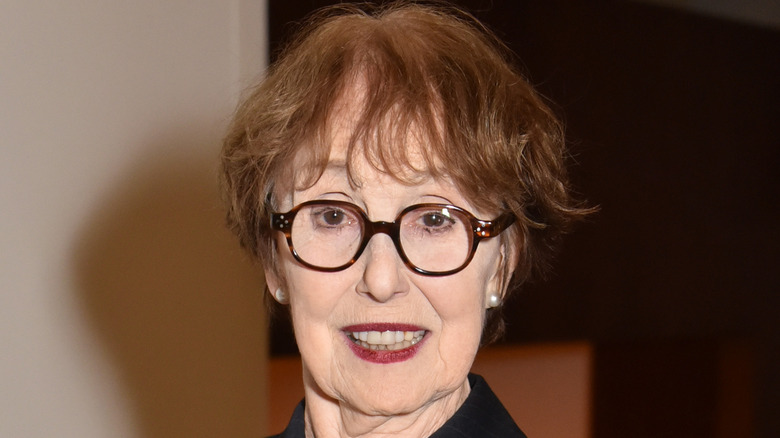 Una Stubbs was a fixture in shows with names so relentlessly British that they're almost unintelligible to us heathens across the pond. For many English children, Stubbs was a major part of their childhood, playing a living doll named Aunt Sally in "Worzel Gummidge" alongside the Third Doctor, Jon Pertwee. Una also made frequent guest appearances in shows like "Midsomer Murders," "Fawlty Towers," and "Keeping Up Appearances." Like nearly every English actor, Una showed up on "EastEnders," although her run didn't come until 2006.
To many, Una Stubbs personified Sherlock Holmes' long-suffering landlady, Mrs. Hudson. Stubbs imbued her role on BBC's "Sherlock" with such depth and charm that she forever defined the character, similar to what Jeremy Brett's angular smile and deerstalker cap did for Sherlock himself. Stubbs' Hudson grounded Benedict Cumberbatch's flighty Sherlock, and provided much-needed stability for Martin Freeman's exhausted Watson.
Una Stubbs died following a long illness on August 12, 2021. She was 84.
Francis Mossman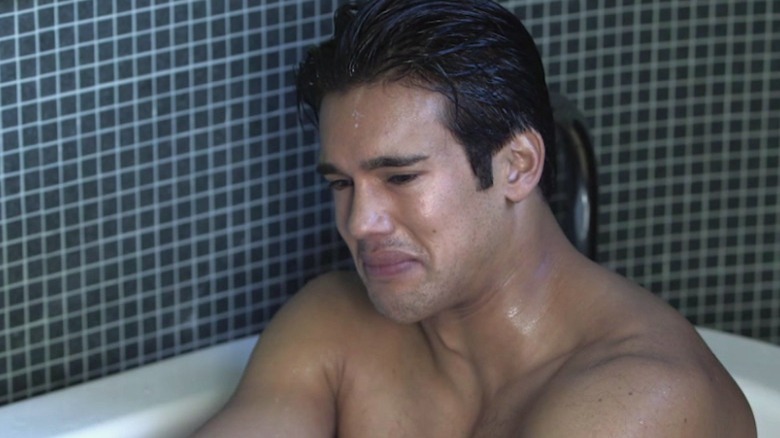 Francis "Frankie" Mossman was a young New Zealand actor who was on the verge of more. In 2012, Mossman was part of "Spartacus: Vengeance," the 3rd season of Starz's epic sword-and-sandals production. Mossman joined the popular LGBTQ+ web series "The Horizon," a low budget but richly emotional drama that remains beloved by its fans, in 2013.
Mossman was a graduate of the University of Auckland's drama program, and he started off doing kiddie television in New Zealand, including the goofy superhero show "The Amazing Extraordinary Friends." He was energetic and well-loved, populating his Instagram account with cute pictures of his dogs. Mossman died on August 14, 2021, and the circumstances were not made public. His parents would make a statement that he was dealing with "old scars and trauma from high school" exacerbated by the pandemic-related lockdown. He was 33.
If you or anyone you know is having suicidal thoughts, please call the National Suicide Prevention Lifeline​ at​ 1-800-273-TALK (8255)​.
Sonny Chiba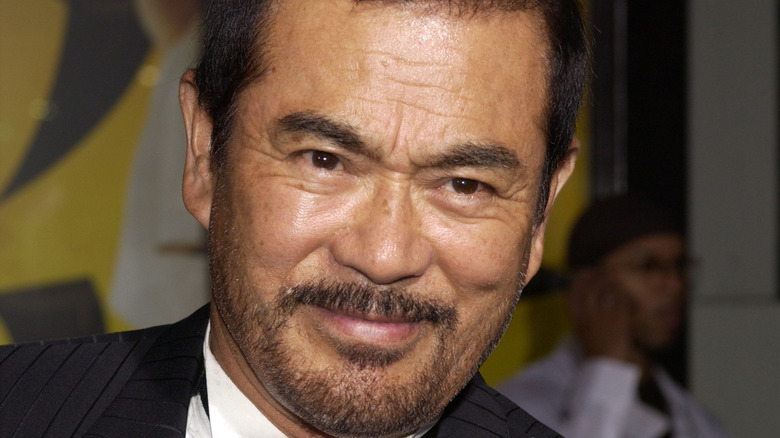 Shinichi "Sonny" Chiba was the West's gateway to the fast-paced, high-stakes world of Japanese yakuza films. 1974's "The Street Fighter" made Chiba a martial arts star — it's that film that caught Quentin Tarantino's eye. In 1993, Tarantino's script for "True Romance," with its Chiba-obsessed leads, made the actor a worldwide sensation decades after he'd already done a lifetime's worth of work.
Tarantino followed up by casting Chiba as master blacksmith Hattori Hanzō in 2003's "Kill Bill." The role was an homage to Chiba's tenure as the legendary ninja and his descendants across the five season jidaigeki series "Shadow Warriors," with this final Hanzō being the 14th in the family line. Chiba was one of Japan's most prolific actors, with over 200 roles to his name. His final film, "Bond of Justice: Kizuna," is in post-production.
Sonny Chiba died on August 19, 2021, from pneumonia and other complications caused by COVID-19.
Ed Asner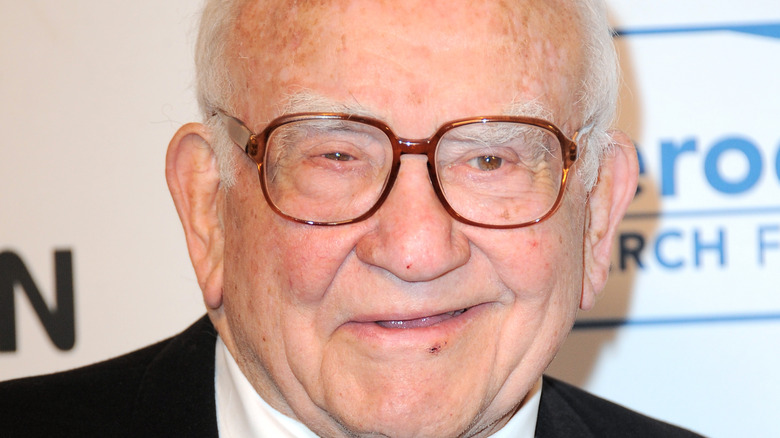 Ed Asner was a man everyone loved. He built his reputation with small roles on television, a reoccurring fixture on '60s dramas like "The Untouchables." His world changed when he was cast as the grumpy but wonderful Lou Grant on "The Mary Tyler Moore Show." Not yet known for his comedic ability, Asner played the role with deadpan seriousness and laser-accurate timing. He made the perfect foil to Moore's eager new reporter; not as condescending as a father figure, but more to her than an emotionally distant mentor.
Lou Grant gave Asner a permanent place in the television pantheon, but he was no slouch on film, either. It's an oddity of Asner's career that he showed up in a number of Christmas films, although there's no doubt that it's Santa in "Elf" that will always be his most fondly-remembered holiday role. Ed also voiced Carl Fredrickson, the cantankerous yet lonely widower of Pixar's "Up," which gave Asner a second career as a voice actor and cameo star — he later turned up on HBO's "Doom Patrol" and emotionally scarred on Johnny Lawrence in "Cobra Kai."
Ed Asner died of natural causes on August 29, 2021 at the age of 91.
Michael K. Williams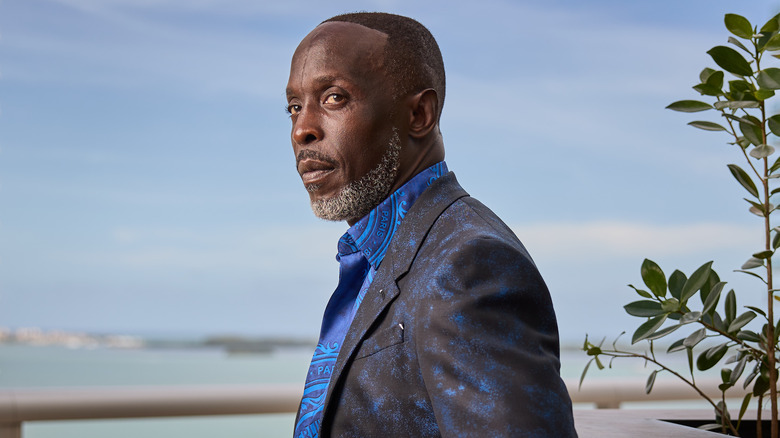 Michael K. Williams was a Brooklyn native, but to a barely fictional Baltimore, he was their farmer in the dell. Any memorial of Williams can't exclude Omar Little from "The Wire" from his accolades, but he was also so much more. Premium HBO productions came to Williams whenever possible, from "Boardwalk Empire" to "The Night Of." His last role for the channel was in "Lovecraft Country," on which he played the brutal but richly complicated Montrose Freeman.
Williams began his career as a dancer, but the bar fight that gave him his signature facial scar turned him into a go-to terror in the mid '90s. Yet he gave his portrayals of disregarded, often criminal Black men a depth that was otherwise rarely explored. Omar Little was fearlessly gay; already a social outcast, he embraced that part of himself. It was Williams' breakout role, showing the talent he would bring to all of his roles, as well as how open he was to tackling the toughest parts of Black men's lives. Though he would go too often overlooked in the awards season, the audiences always knew that Williams would bring his best to the screen.
Michael K. Williams died at the age of 54, on September 6th, 2021, from an accidental drug overdose.
If you or anyone you know is struggling with addiction issues, help is available. Visit the Substance Abuse and Mental Health Services Administration website or contact SAMHSA's National Helpline at 1-800-662-HELP (4357).
Willard Scott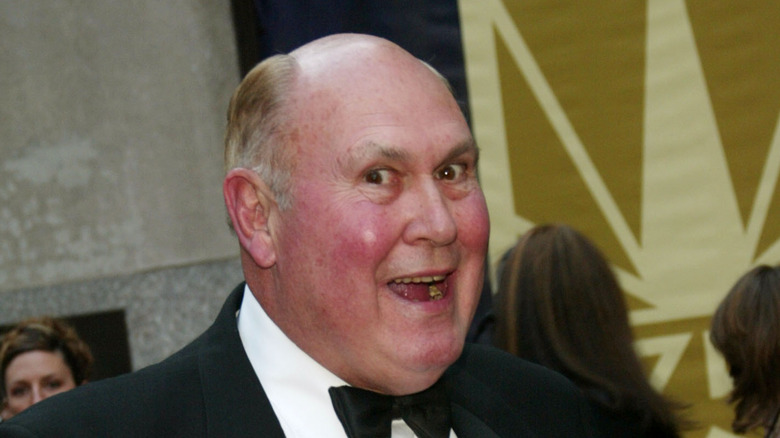 Before Al Roker, America had Willard Scott to tell us how the weather was nationwide. For a decade of Gen X and millennial kids, he was the voice of the Macy's Thanksgiving Day parade, an irrepressibly happy person who heralded the arrival of what we all really cared about, the giant cartoon balloons. He was also the man who would wish our grandparents happy birthday on "The Today Show" when they reached their centenary, as a unique rite of passage.
Willard was also one of many Bozo the Clowns. That's no insult. Bozo was a franchise character with specific regional differences. Yet Willard's Washington DC Bozo became something much bigger. Willard also claimed in his biography, "Joy of Living," that he created the iconic happy meal king Ronald McDonald for the McDonald's franchise. In the '80s, Scott would also appear on "The Hogan Family," as the spouse of Edie McClurg, the quintessential nosy neighbor couple.
Willard Scott died from natural causes on September 4th, 2021, at the age of 87.
Ben Best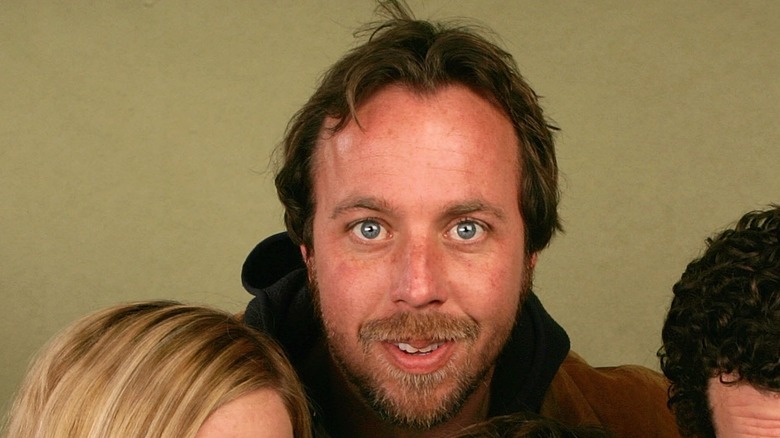 Ben Best worked with friend and frequent collaborator Danny McBride to create "Eastbound & Down," a down on your luck comedy about life after sports. This "Cobra Kai" of major league baseball made its locations as much a character as Kenny Powers himself. Best also played the show's townie bartender, Clegg, a man whose multiple drug addictions and penchant for bad ideas are emblematic of the flaws in Powers' own life.
Best also co-wrote "Your Highness" with McBride, a deeply flawed but earnest stoner comedy that's best treated as a Dungeons and Dragons campaign that's gone off the rails. Best had a small role in 2007's "Superbad," as a result of Seth Rogan's love for another Best and McBride joint, "The Foot Fist Way." Best is an icon of cult comedy, a writer who was on the cusp of breaking into the mainstream in a big and weird way.
Ben Best died on September 12th, at only 46 years of age. The cause of death is unknown.
Norm Macdonald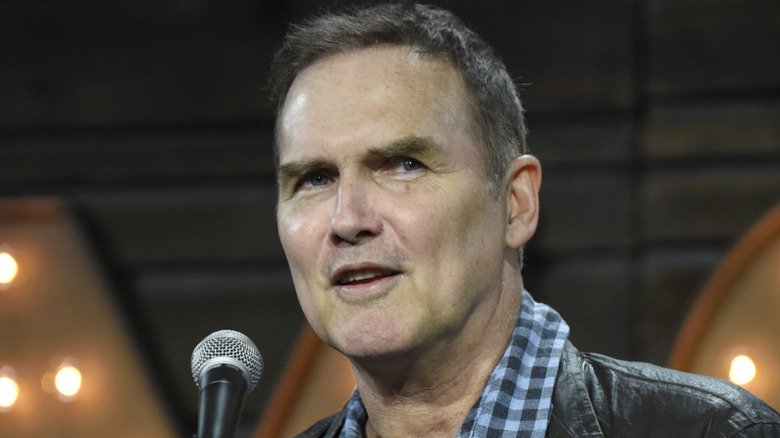 Norm Macdonald wasn't everyone's comedian, and he liked it that way. The eccentric Canadian had an aura around him that made steady roles scarce. "The Norm Show," or "Norm," ran for three seasons, yet is barely a blip in people's memories. What endures is Norm's chaos; his legacy, the mad imp of Weekend Update and of late-night talk shows. Macdonald was genuine under his deadpan strangeness, with his farewell to David Letterman on the final night of "The Late Show" bringing out a side otherwise rarely glimpsed.
Macdonald's "Dirty Work" is a grotesque yet funny slapstick comedy that's gained a cult following since its choppy release, and is a marvelous example of Macdonald's humor in conflict with the world's attempt to rein him in. Again, Macdonald seemed uninterested in its future, looking for the next moment to be himself to the hilt. His last role was the voice of a slimy — literally — alien named Yaphit on "The Orville," a gag character that has a surprisingly vital role in its second season.
Norm MacDonald died of leukemia on September 14th after his diagnosis 10 years previous. He was 61.
Willie Garson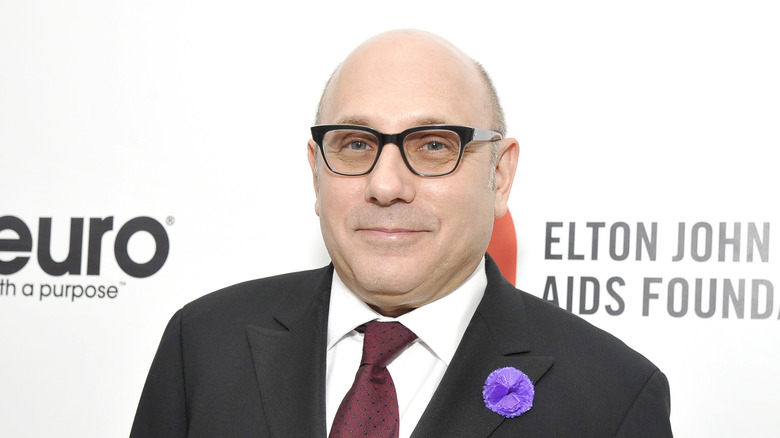 Willie Garson has a much longer Hollywood resume than easily believed, with a career that saw him become a regular fixture in '80s comedies on both the big screen and the small. He's arguably best known today as Stanford Blatch in HBO's "Sex and the City," the sometimes-timid friend of Carrie Bradshaw. Blatch became a character in his own right over the course of the series, giving Garson a chance to show off his best work.
After "Sex and the City" wrapped up its main series, Garson continued to get steady work. His role on "Hawaii 5-0" is an amusing throwback to his decades on classic '80s television. Gerard Hirsch is a charming skeeve, an art dealer in the vein of Jolly Redd, who crossed over to the revival of "Magnum P.I." It's a role that had dedicated fans wondering if Hirsch was secretly Mozzie, Garson's beloved "White Collar" scoundrel.
Willie Garson died at home on September 21st, from pancreatic cancer. He was 57.
Melvin Van Peebles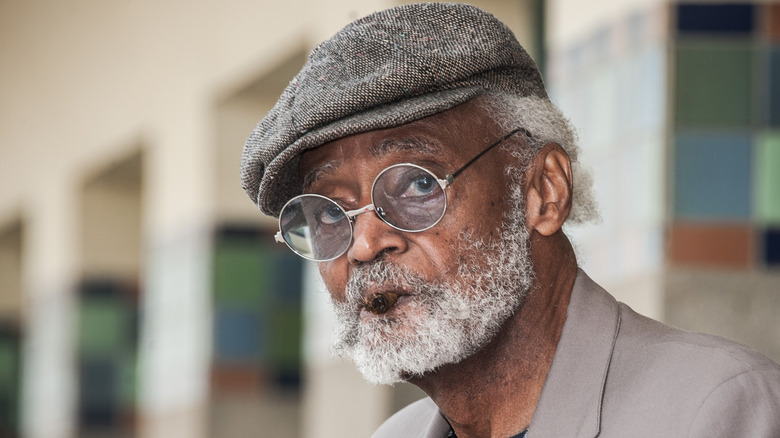 Melvin Van Peebles made blaxploitation into an art that couldn't go ignored. Like Josephine Baker decades earlier, Van Peebles found a place to thrive in France, and his writings and short films eventually brought him back to the US with the sharp gaze he needed. "Sweet Sweetback's Baadasssss Song," which Van Peebles also starred in, is a cheeky, purposefully garish reclamation of white liberal assumptions about Black sexuality. It's a "Les Misérables" for the '70s masses, the story of an orphaned Black child who uses his body to save his soul from white cops looking for a scapegoat.
Van Peebles continued to challenge racism across all forms of media, never relenting, always affecting. His son, Mario, continues the work, and helmed the documentary "BAADASSSSS!" which tells the story behind Van Peebles' most famous film. Van Peebles' early masterpiece was as chaotic as its plot, with a fresh-faced crew and a bring-it-all-to-the-cookout style of editing.
Melvin Van Peebles died on September 22nd at the age of 89. No cause was given.
Christopher Ayres
Chris Ayres was a Texas native with theatre roots and a remarkable voice that made him into an animation industry mainstay. He provided English dialogue for series like "Macross" and "Initial D" in the late '90s, quickly picking up a slew of voice-over jobs as anime exploded in mainstream popularity here in the West and becoming a frequent and jolly fixture of the American comic and anime convention scene.
When "Dragon Ball Z" was remastered in 2010 as "Dragon Ball Z Kai," Ayres took over the role of the legendary tyrant and planet broker Frieza, Goku's most personal enemy. Despite the character's evils, which included murdering members of Goku's family, Ayres quickly became a beloved fixture of the franchise's worldwide fandom. He was diagnosed with cardio obstructive pulmonary disease in 2017 and communicated openly with his fans about his struggle. Despite the effects on his lungs, Ayres continued to voice Frieza throughout "Dragon Ball Super" and "Dragon Ball Super: Broly."
On October 18th, Chris Ayers, then 56, died of complications from COPD. He was surrounded by his family, and beloved by his fans.
Peter Scolari
Peter Scolari spent only two seasons and 37 episodes as a foil to nascent superstar Tom Hanks in the '80s sitcom "Bosom Buddies," but that was enough to kick the door wide open. It's not fair to compare anyone to a cultural juggernaut, and Scolari deserves more than that. That time alongside Hanks gave Scolari a boost that made him a comedy legend in his own right. Not long after "Bosom Buddies" ended, he joined the cast of "Newhart," where he would stay until the series finale in May, 1990.
Scolari made countless guest appearances on sitcoms and dramas, even voicing a five-episode role on the cult classic animated series "Gargoyles." His last major appearance was a recurring part as Bishop Marx on "Evil," a kind of Walter Skinner to Mike Colter's Agent Mulder. Scolari also had a popular career on Broadway, including a year-long run on "Wicked" as the Wonderful Wizard of Oz.
Peter Scolari died of leukemia on October 22nd. He was 66.
James Michael Tyler
It's too soon to be saying goodbye to the people we loved from the comedies of our youth. With the loss of James Michael Tyler, the coffeehouse manager who became a mainstay on "Friends," it's a brutal reminder that we're all growing up and growing away too fast. Tyler's role as Gunther made him Central Perk's brusque but not unkind Dutch overlord, a quiet figure intent on keeping Ross Geller in line whenever the friends were within his domain. Bless Gunther for trying.
Tyler also created a short film called "If You Knew," a spoken word performance of a poem by songwriter Stephen J. Kalinich. The poem is a gentle musing on eternal life, in the face of death. He posted the video to his social media accounts on July 7th, 2021, as part of an initiative to raise awareness and funding for the Prostate Cancer Foundation.
James Michael Tyler died at home on October 24th, from cancer complications. He was 59.
Camille Saviola
Camille Saviola was a treasure, shaping the role of Mama Morton, the prison's matronly cook, in the 1996 Broadway revival of "Chicago" into her own. She had a 30-year career filled with small but poignant roles across television, but for science fiction fans, we knew her best from "Star Trek: Deep Space Nine."
Kai Opaka was a small role in a franchise in which appearances can run into the dozens or hundreds. By contrast, Saviola only appeared four times on the series, but she was a necessary counterbalance to the existence of Kai Winn, Bajor's treacherous fanatic. Opaka was a gentler sort, kind but willing to sacrifice what she must to preserve her people's safety under Cardassian rule. She would remain behind on a planet eternally forced into war, and accepted a spiritual challenge to bring them peace. Her final appearance is as a vision of guidance to Commander Sisko. Yes, a small role, but a poignant one that kept her memorable.
Camille Saviola died on October 28th from heart failure. She was 71.