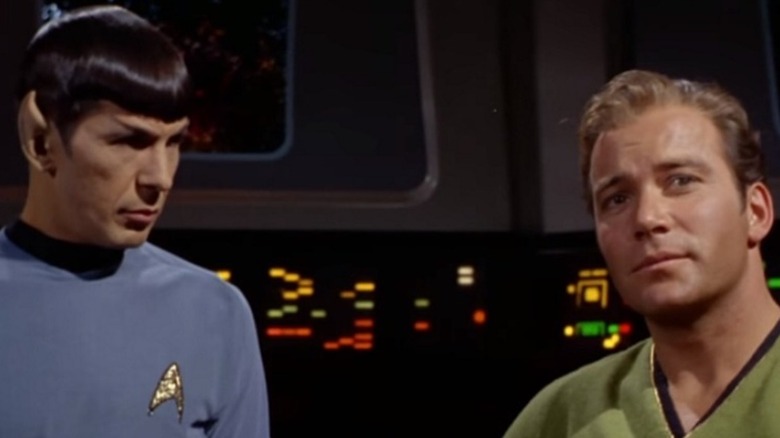 "Star Trek" is a pop culture phenomenon like no other. Although the original series ended in 1969 after just three seasons and 79 episodes, Gene Roddenberry's bold vision of the future has nonetheless lived on as a multimedia science fiction powerhouse spanning television, movies, comics, literature and games. Saved from obscurity by one of the most dedicated fandoms in history, "Star Trek" in its many iterations has been going strong for over five decades with new generations of fans and creators adding their own spin to Roddenberry's trailblazing adventure to the stars and beyond.
Unlike much of early TV sci-fi, "Star Trek" focused on complex, relatable characters and compelling, dramatic storylines, dropping the lasers and rockets formula of its Flash Gordon-inspired predecessors for action-infused allegory and often pointed social commentary. Although the crew of the Enterprise encountered countless hostile and benevolent alien races, the heart of "Star Trek's" storytelling was, and is, a reflection of the human condition and the promise of a better tomorrow.
"Star Trek" in its many forms has always relied on talented writers, directors, and a variety of behind the scenes creatives to bring Roddenberry's vision to the screen. However, it's the charismatic actors who populate "Star Trek's" worlds who have given the franchise's unique stories heart, soul, and life through their memorable performances. Many of them have taken journeys to fame that rival anything that the final frontier has to offer. Here are the amazing true stories of some of "Star Trek's" brightest stars.
William Shatner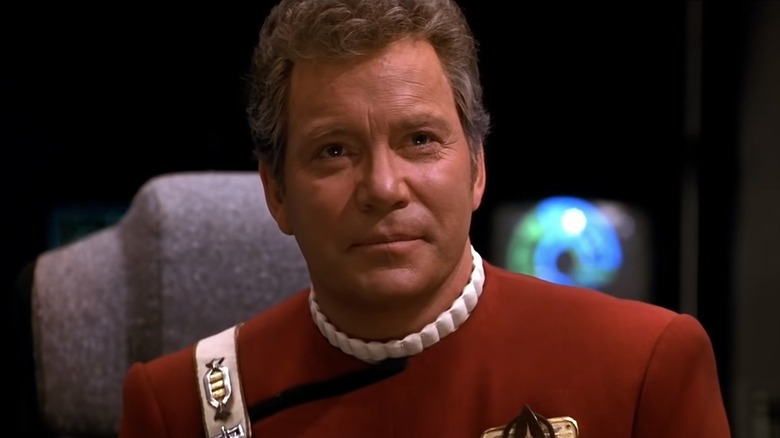 William Shatner, best known as "Star Trek's" Captain James T. Kirk, was born March 22, 1931, in Montreal, Quebec, Canada, to Jewish immigrant parents, according to Biography. His mother, an elocution teacher, encouraged him to take up acting. As detailed in his autobiography, "Up Till Now," Shatner acted throughout his childhood in the Montreal Children's Theatre and on the radio show "Saturday Morning Fairy Tales."
Before pursuing acting professionally, Shatner earned a degree in commerce, which he put to use as an assistant theater manager. Soon after, he joined the National Repertory Theatre of Ottawa. After a stint on Broadway, Shatner began working in television. His first film role came in 1958 in "The Brothers Karamazov." In 1962, Shatner appeared in "The Intruder" as a charismatic racist who brings chaos to a small Southern town. Just prior to "Star Trek," Shatner starred in "The Incubus," a horror film shot entirely in the artificial language Esperanto.
Aside from his role as the beloved commanding officer of the U.S.S. Enterprise, Shatner's other claims to 1960s sci-fi fame were his two appearances on Rod Serling's "The Twilight Zone." In 1960's "Nick of Time," Shatner plays a newlywed who has a mysterious run-in with a fortune telling machine at a small town diner. However, Shatner's most celebrated "Twilight Zone" outing was "Nightmare at 20,000 Feet," which featured the actor as a nervous airline passenger who is the sole witness to a bizarre skyborne monster.
Leonard Nimoy
Leonard Nimoy, "Star Trek's" Mr. Spock, was born on March 26, 1931, in Boston's West End neighborhood. He grew up during the Great Depression in an apartment with his Russian-Jewish immigrant parents and grandparents.
Nimoy's first role was as Hansel in a production of "Hansel and Gretel" when he was 8. Despite his early aptitude for the stage, Nimoy wasn't immediately committed to an acting career. "I didn't have a clue," Nimoy said in an interview with the Television Academy Foundation. "I really didn't have a clue where I was going or what my intentions were until I was about 17. And then I got the call. . . I knew exactly what I wanted to do."
Stage roles and small parts on TV led to Nimoy's first movie role in 1951's "Queen for a Day," as reported in William Shatner's book "Leonard: My fifty-year friendship with a remarkable man." In 1953, Nimoy enlisted in the United States Army Reserve, where he put his talents to work writing, producing, directing, and narrating a variety of productions as a military entertainment specialist.
Following his discharge, Nimoy studied acting at the Pasadena Playhouse while working as a soda jerk, movie usher, and taxi driver to make ends meet. In the early 1960s, he became a regular face on TV appearing in such shows as "Wagon Train," "Perry Mason," and "The Twilight Zone," but, as documented in "Inside Star Trek" by Herbert Solow and Robert Justman, a small role on the TV drama "The Lieutenant" produced by Gene Roddenberry led directly to Nimoy being cast in "Star Trek."