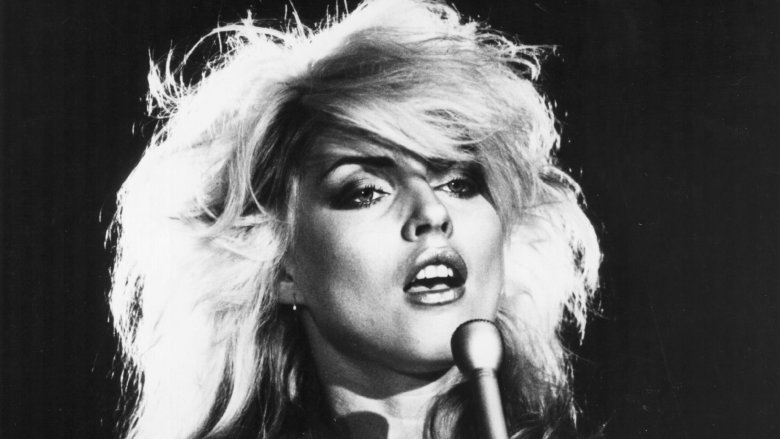 It takes a lot of time, hard work, artistic ability, and good old fashioned luck for a band to jump from the garage to a sold-out stadium tour. But then, all too frequently, those bands of brothers and sisters walk away from the money and fame to split up the band go their separate ways. There are lots of reasons why. Just to name a few, you have creative disagreements, personality clashes, the desire to make a terrible solo album, and Sting being Sting. Here are some bands whose reasons for their splits are as singular as their music.
Blondie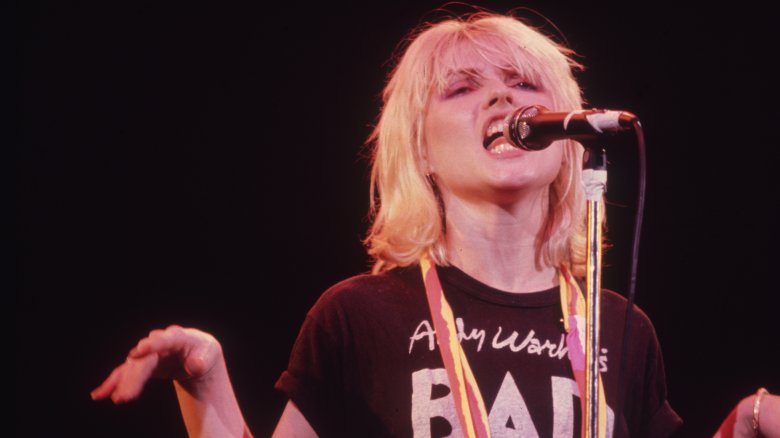 Sickness has shut down a lot of bands, both in the short term (too drunk or hungover to hit the stage) and in the long term (R.I.P., hundreds of musicians who died from booze and drugs). Devastating, potentially fatal illness shut down Blondie in its prime, putting a premature end to the career of one of the most popular and versatile bands of the late '70s and early '80s. The chief creative team behind the band's success were lead singer Debbie Harry and guitarist Chris Stein, who together wrote Blondie's hits "Heart of Glass," "Dreaming," and "Rapture." They were also romantic partners when Blondie was huge. So much so that when Stein got sick, it consumed Harry's life, too.
According to the New York Post, around the time of the band's official breakup, Stein was diagnosed with a rare disease called pemphigus vulgaris, which causes painful blistering on the skin, mouth, throat, and lungs. For several years, Stein was out of commission and Harry stayed by his side. "People say that I nursed him, but I was his mate, you know, and went to the hospital and stayed with him, but he was very much under professional care," Harry told Saga in 2014. Stein and Harry split up in 1989, but reunited — professionally — when Blondie reformed in the late '90s.
The Clash
The Clash was such a politically insightful and incendiary punk band that it was christened (hilariously and ironically, by their big corporate record label) "the only band that matters." But that kind of intensity just can't last, and The Clash sputtered out in 1986. In 1999 frontman Joe Strummer said that members had been "tired. There had been a lot of intense activity in five years. Secondly, I felt we'd run out of idea gasoline." Those are some pretty common and understandable break-up excuses, but Strummer gave another reason: The Clash didn't want to turn into their dads. (Or at least they didn't want to turn into the prior generation's rock 'n' roll dinosaurs.) In 1982, The Clash opened for The Who on one of its many farewell tours. Seeing the only electrifying band play their greatest hits on the nostalgia circuit chilled Strummer. "We saw what The Who were like at the end of their tether. It's a bad scene. You quickly turn into nothing."
Uncle Tupelo
In the late '80s and early '90s, Illinois's own Uncle Tupelo was a pioneering band of the country-inflected, roots-rock "Americana" sound. (You know, that pleasant, inoffensive, jangly guitar music they play in the middle of the day on NPR.) While heavily influential, Uncle Tupelo's most prominent members, Jay Farrar and Jeff Tweedy, went on to bigger mainstream success with their subsequent bands, Son Volt and Wilco, respectively.
So what happened to Uncle Tupelo? Well, Tweedy slowly took creative control of the band, which Farrar didn't like. They stopped talking and drummer Mike Heidorn left, leading to the great schism that resulted in Son Volt and Wilco. But in a 2005 interview with Relix, Farrar suggested there was one more factor: the creep factor. Farrar's girlfriend (now wife) was a woman named Monica Groth, and while she was sleeping one day, Tweedy stroked her hair … and Farrar caught him. "I found out later that he was telling her stuff, like, her loves her," Farrar said. Farrar immediately threatened to leave the band, which deeply upset Tweedy. He hung around for a while, only to quit for good and blow up Uncle Tupelo in 1994, confronting Tweedy when he felt that "the dynamic had changed and it wasn't fun for me anymore." In return, Farrar says, Tweedy called him a "p***y."
Queensryche
"We've all known each other for 30 years," longtime Queensryche singer Geoff Tate told Rolling Stone. "For it to end in such a hostile way, it's just mind-boggling." Tate said the trouble started in early 2012, when Tate and the band's management objected to the rest of the band's decision to turn over its merchandise management to an outside company. That summer, Tate was kicked out of the band because of, according to a press release, "creative differences." Maybe not so much.
"To have creative differences," Tate quipped to Rolling Stone, "you have to have two entities or more offering up creative ideas. And that just wasn't the case. Queensryche has always been my idea." The proverbial straw that broke the prog-rock camel's back: a pre-show altercation. While backstage at a gig in Brazil, Tate confronted the band about rumors that he was about to get replaced — as various members of management and the road crew had just been fired, all of whom were Tate's relatives. The rest of Queensryche scoffed at the idea, but just before the band hit the stage, Tate says drummer Scott Rockenfield said, "We just fired your whole family and you're next." That's when Tate let his fists do the talking … sort of. "I tried to punch him. I don't think I landed a punch before somebody grabbed me and hauled me to the side." The show went on as planned, but that was it for that version of Queensryche.
The Zombies
The Zombies' 1968 album Odessey and Oracle is stylish, beautiful, and haunting, and tracks like "Time of the Season" frequently pop up in movies to let the audience instantly know, "Hey, this is set in the '60s, man!" At the time of its release, however, the album was a flop. Keyboardist Rod Argent told Express that the band's income further cratered because "our fees for playing live had gone down a lot, and we had no money." The Zombies split because they couldn't afford to stay together … or so they thought.
"We later found out after we'd broken up that we had hits at some place in the world at almost any time. It was just in the U.K., we had less success than anywhere else!" Argent explained. More than a year later, Argent says a promoter offered the band $1 million to reunite and tour the United States, one of the many places where songs from Odyssey and Oracle had become huge hits. "But by that time," Argent says, "we'd advanced strongly on different paths."
The Everly Brothers
What's the one relationship more intense than that between two siblings? Being in a band together. The Everly Brothers — Don and Phil — were really brothers, were really successful musicians (they had hits in the '50s and '60s like "All I Have to Do is Dream," "Cathy's Clown," and "Bye Bye Love"), and fought and bickered like both. And like many families, they had a horrible, life-changing experience at Knott's Berry Farm.
Don Everly informed Phil Everly that their July 1973 show at the Los Angeles-area amusement park would be their last as a duo, for he was "tired of being an Everly Brother." Then Don showed up so drunk that a park manager tried to stop the show. That got Phil Everly so bad that he left the stage, smashing his guitar on the way. Don, somehow, finished the show by himself. A fan asked, "Where's Phil?" To which Don replied, "The Everly Brothers died 10 years ago." But the group really died right there and then.
They did reunite on occasion, however. They played a single show at Royal Albert Hall in London in 1983, and in 2003, Paul Simon recruited the Everly Brothers to tour with Simon and Garfunkel. "Don and Phil hadn't seen each other in about three years," Simon told Rolling Stone. "They met in the parking lot before the first gig."
Jane's Addiction
Jane's Addiction was one of the first "alternative rock" bands, pioneering the form in which Nirvana and Smashing Pumpkins would become superstars. But recording their 1990 breakthrough hit Ritual de lo Habitual was so tension-fraught that the band agreed to hit the road for the first Lollapalooza tour in 1991 (organized by Jane's Addiction singer Perry Farrell) and then break up. That was probably for the best: Jane's Addiction's set on the first Lollapalooza ended early because Farrell and guitarist Dave Navarro got into a fight in front of thousands of fans.
Another major contributor to the group's demise: differing viewpoints about the rock 'n' roll lifestyle. When Dean Kuipers of cool music bible Spin profiled the band in 1991, he presented a group split into two camps: Farrell and drummer Stephen Perkins were down to party and party hard; Navarro and bassist Eric Avery had kicked heroin and were desperate to stay clean. The band's bus even had a special drug-free "safe space" where Navarro and Avery could hang out and just … not do drugs. By 1992, Jane's Addiction was done, although, like most successful bands that split, they've reunited a few times.
Adam and the Ants
There have been lots of bands where the look was important as the sound. A Flock of Seagulls and their bizarre haircuts, for example, or Adam and the Ants dressing like pirates for some reason. But for the first iteration of Adam Ant's punky/New Wave band, the substance matched the style — the band's debut record Dirk Wears White Sox sold well, and besides, they had to be good if somebody tried to poach most of the musicians. Sex Pistols manager and controversy hound Malcolm McLaren also handled Adam and the Ants, but when he quit in 1980, he convinced everyone in Adam and the Ants who wasn't named Adam — Leigh Gorman, Dave Barbarossa, and Matthew Ashman — to join him. McLaren used them to create a new band called Bow Wow Wow. McLaren, forever believing the maxim that there's no such thing as bad press, installed a scantily-clad teenager named Annabella Lwin as the group's singer. That group is best known today for its cover of the '60s pop song "I Want Candy," while Ant found some more guys with cool pirate shirts to be his new Ants.
The Smiths broke up because Morrissey wanted to cover songs from the 1960s
Hey guess what, the dude who wrote "Girlfriend in a Coma" was kind of quirky. Bet you didn't see that one coming.
Morrissey's quirkiness helped The Smiths become a staple of the 1980s — without him, the Smiths might have just been an ordinary pop group singing about inane stuff like young love and getting dumped, but why settle for standard heartache when you can go the extra mile and put the object of your affection in a danged coma instead.
There is such a thing as too quirky, though, and Morrissey might have maxed out his quirkiness when he decided that the thing missing from the Smiths' musical offerings was more 1960s cover songs. When the band released the single for "Girlfriend in a Coma," the B-side featured the band's cover of the 1968 Cilla Black song "Work is a Four Letter Word." "I hated it," guitarist Johnny Marr told Record Collector magazine in 1992. "That was the last straw, really. I didn't form a group to perform Cilla Black songs. I made a decision that I was going to get away on holiday. The only place I could think of where I knew there'd be sunshine was LA, so off I went. I never saw Morrissey again."
The Violent Femmes fontman sold "Blister in the Sun" to Wendy's
For an uber-fan, the ultimate betrayal happens when your favorite band sells your favorite song to Old Navy or Pepsi. This is such a horrible crime that many disillusioned fans will denounce offending bands as "sellouts" and never listen to them again.
A lot of musicians handle that kind of thing carefully. Not Violent Femmes frontman Gordon Gano, though. According to the Village Voice, Gano unilaterally decided to license the band's signature song "Blister in the Sun" to Wendy's. Now, this is weird for a couple of reasons — first, it's weird that Gano got that far into his career without realizing that "selling out" would upset half his fans and every member of his band. And second, "Blister in the Sun" is like the least appetizing song in the entire world so it makes sense that Wendy's only used the guitar riff in their fish sandwich commercial.
Violent Femmes bassist Brian Ritchie was especially unhappy about Gano's decision — in a reply he posted to an OnMilwaukee blog, he wrote, "When you see dubious or in this case disgusting uses of our music you can thank the greed, insensitivity and poor taste of Gordon Gano, it is his karma that he lost his songwriting ability many years ago, probably due to his own lack of self-respect as his willingness to prostitute our songs demonstrates." And there's more, but yikes. The band broke up not long after that.
Refused broke up because reasons
When you think of "manifesto," you usually think of the long-winded, crazy, hateful statements made by people like the Unabomber or other modern home-grown terrorists. Well, evidently this band called Refused, which you've probably never heard of, was all, "Why should they have all the fun?" So they released a manifesto of their own which was basically a giant middle finger to the music industry and their fans.
Like all manifestos, Refused's is long-winded, pretentious, and self-absorbed. "So why does Refused have to die to be able to rise from the ashes like the Fenix???" the band writes. "We were hoping that we could be the final nail in the coffin of the rotten cadaver that was popular music … when every expression, no matter how radical it is, can be transformed into a commodity and be bought or sold like cheap soda, how is it then possible that you are going to be able to take 'art' seriously?" Which loosely translated seems to mean, we can't spell, we failed to destroy pop music, and it's not serious art if people are willing to pay for it. Then they said, "WE THEREFORE DEMAND THAT EVERY NEWSPAPER BURN ALL THEIR PHOTOS OF REFUSED." We're sure the newspapers got right on that.
So in conclusion, Refused broke up because people still liked popular music, the band was making money, and the media didn't understand them. Or something. You can keep rereading the stupid thing, but it won't magically get any clearer.
Guns N' Roses broke up because of Sympathy for the Devil
Guns N' Roses was already burning out when the producers of the 1994 film Interview with the Vampire asked them to cover the Rolling Stones song "Sympathy for the Devil." According to Rolling Stone, Axl Rose and Slash weren't really talking to each other at that point, so when they screened the movie they did it separately, and arrived at separate decisions about producing a song for the soundtrack. Slash hated the movie and didn't want to record the song; Axl loved it and wanted to get started right away. Slash ended up relenting because he thought there might be a silver lining — if the song got everyone together in the studio then that was a good thing.
He was being too optimistic, though. Axl was never in the studio when everyone else was, yet he still wanted to micromanage Slash's guitar solo. And then Axl decided to add more identical guitar right over the top of the guitar Slash had already played, which was both baffling and insulting.
Slash stuck around for another couple years but has always cited that cover track as the reason for the band's demise. "If you've ever wondered what the sound of a band breaking up sounds like," he wrote, "listen to Guns N' Roses cover of 'Sympathy for the Devil.' If there is one Guns track I'd like to never hear again, it's that one."
Rage Against the Machine broke up because their bassist climbed a fake palm tree
It's sort of cute, in a way, like an 8-year-old who follows his 11-year-old neighbor around all day because he really, really wants to be like him, even though his 11-year-old neighbor thinks he's the most annoying thing anywhere ever. Limp Bizkit (the annoying 8-year-old) has always cited Rage Against the Machine as one of their major musical influences, and Rage Against the Machine (the 11-year-old) meanwhile has talked about feeling "really bad that we inspired such bullsh*t."
But as it turns out, even the older kids can sometimes be prone to childish behavior. According to MusicFeeds, when Limp Bizkit's "Break Stuff" beat Rage Against the Machine's "Sleep Now in the Fire" for "Best Rock Video" at the 2000 MTV Video Music Awards, Rage's bassist Tim Commerford interrupted the acceptance speech by climbing to the top of a 20-foot fake palm tree and then, much like a pouty child, refusing to come down.
Commerford was arrested for disorderly conduct, but he never really seemed to think it was more than an act of "personal politics." Bandmate Zack de la Rocha, though, told the press that the incident had left him feeling "humiliated." The band broke up not long afterward, and that particular incident is often cited as one of the driving forces behind the split.
Witchrot broke up because of death and infidelity
So how about this for irony: The Toronto metal band Witchrot didn't become famous until after they broke up, and it wasn't because metal fans discovered what they'd been missing after they heard of the tragic circumstances of the band's breakup or anything profound like that. It was because of Witchrot's badass breakup announcement.
Unlike some band breakup manifestos, Witchrot's Facebook announcement was short and to the point:
"Due to the unfortunate reality of our guitarist f*cking my girlfriend of almost 7 years WITCHROT will be taking an extended hiatus. I however will continue the band in another space and time, being ripe with hate the music is slowly flowing and without a doubt will become the most devastating, torturous music I have ever created. Thanks for the support, stay heavy — Peter
Also, our drummer died."
According to Metal Injection, before the announcement Witchrot had just a handful of Facebook followers; today they have more than 10,000. So there's definitely something to be said for raw honesty, and also pictures of smashed guitars. Also, turns out their drummer wasn't actually dead.
Cream broke up because of how ridiculously loud they were (among other things)
Ego is a tough problem for musicians. It must be pretty hard to stay humble when you sell 15 million records in three years, your concert tickets have an almost supernatural ability to sell themselves out, and your audiences are always full of screaming members of your preferred gender. By the time you get to that point, you almost certainly think of yourself as some kind of rock god, and what do you do if you're a rock god except trash hotel rooms and use your groupies? Well, you also play and sing loud because everyone knows that gods have big, booming voices, right?
Cream's stack of amps grew exponentially as their popularity did, until Eric Clapton and Jack Bruce each had a triple stack of Marshalls. "By 1968, I was just the poor bastard stuck in the middle of three incredible noise-making things," drummer Ginger Baker told Guitar World. "It was ridiculous. … The incredible volume was one of the things that destroyed the band. Playing loud had nothing to do with music. There was, in fact, one gig where Eric and I stopped playing for two choruses. Jack didn't even know. Standing in front of his triple stack of Marshalls, he was making so much noise he couldn't tell."
There were other factors, too — Baker and Bruce were constantly at odds and were ultimately unable to resolve their differences. The band split up after just three years.
The Libertines' breakup started when one band member robbed another one
Libertines frontman Pete Doherty had a £200-a-day drug habit when bandmate Carl Barat finally said, "Don't come and play with us till you sort yourself out." After that, Doherty did what anyone would do — he quit cold turkey, turned his life around, and was invited back to the Libertines with open arms. Just kidding. While the rest of the band was on tour in Japan in 2003, he kicked in Barat's apartment door back home. According to the Guardian, Doherty made off with an antique guitar, a video recorder, a CD player, and a laptop, among other things. He spent two months in prison for the crime, but jail didn't seem to fix any of his problems.
Weirdly, the rest of the band seemed to forgive him and they even played a show the day of his release, but the good feelings didn't last long. Doherty was asked to get clean again, but instead of working on that he decided to just form another band with some guys who didn't care whether he was a drug addict. The Libertines officially broke up in 2004.
It wasn't just Yoko
Everyone blames Yoko Ono for the demise of the Beatles, but it wasn't just her. It was maybe kind of her, but it wasn't just her.
In fact, 1843 Magazine says by 1970 the Beatles had a whole mess of problems — financial, legal, and personal. Paul McCartney was itching for the release of his new solo album, modestly entitled McCartney, but the Beatles were about to release Let It Be and it seemed crazy for the two albums to come out at the same time and compete with each other for sales. So the band wrote a polite letter to McCartney asking him to delay the release of McCartney, and they elected poor Ringo Starr to hand-deliver it. Evidently, Paul went all 3-year-old-who-didn't-get-his-soft-serve on Ringo, won the argument, but also messed up his friendship with Starr and the rest of his bandmates.
"Business disagreements were intensely personal, because for the Beatles, everything was intensely personal," 1843 noted. "It was because the Beatles were such good friends to begin with that they fell out irreconcilably."
Plus maybe Yoko helped John realize it was time for him to leave.