Shaq's enormous waterfront mansion in Florida has an indoor basketball court and an aquarium room — as well as a lucky new owner!
Legendary basketball player Shaquille O'Neal has finally sold his customized mansion in Florida, which features a pool known as Shaq-apulco. The waterfront mansion is located near Orlando, Fla. and sits in a gated, private golf club community.
The Kazaam star has moved to Atlanta, where he is currently filming a show on TNT called Inside the NBA.
Look Inside Shaq's Enormous Waterfront Florida Mansion
There are so many grand features inside Shaq's waterfront mansion in Florida. The 31,000 square foot home has a custom rock waterfall, a basketball court and an aquarium room. See photos, below!
Shaq's waterfront mansion in Florida (the pool has its own name, Shaq-apulco) consists of 31,000 square feet on a four-acre lot, with a covered boat dock equipped with an electric boat lift.
Everything from the entryway to the master suite, including the furniture, in Shaq's former home is massive and custom-made to accommodate the NBA legend who stands over seven feet tall.
Shaq's Florida mansion has tons of places to keep yourself entertained including the cigar room, dance studio, aquarium room and wine bar. (We wonder how many games of poker Shaq won right here, considering he did get his own poker treehouse built by the Treehouse Master himself.)
Shaq Purchased the Property in 1993
The property was originally purchased in 1993. Shaquille O'Neal paid $3.95 million for it and it recently sold for nearly three times as much as what he bought the home for.
His Favorite Movie Is 'Stepbrothers'
Here's the theater room of the waterfront mansion in Florida. Shaq likes to watch the movie Stepbrothers when he's stressed and we're guessing he's watched it quite a few times while he lived in this Florida home.
The Office Overlooks the Water Too
The office of this 31,000 square foot home has huge glass windows and also overlooks the water, which makes for an extremely peaceful environment while you're working.
Shaq Was Definitely Here
You can clearly tell that this was Shaq's former home from the diesel truck mural and numerous Superman-themed features all over the mansion.
900-Square-Foot Sleeping Area, Plus Two Bathrooms
The master suite alone inside of this waterfront mansion in Florida is 900-square feet, not including the four closets and two bathrooms.
Inside Martha Stewart's Former $16.5 Million East Hampton Home
Take a look inside of Martha Stewart's $16.5 million home of 30 years. The cottage was built in 1873 and sold for nearly ten times what Martha paid.
Gallery Credit: Alicia Selin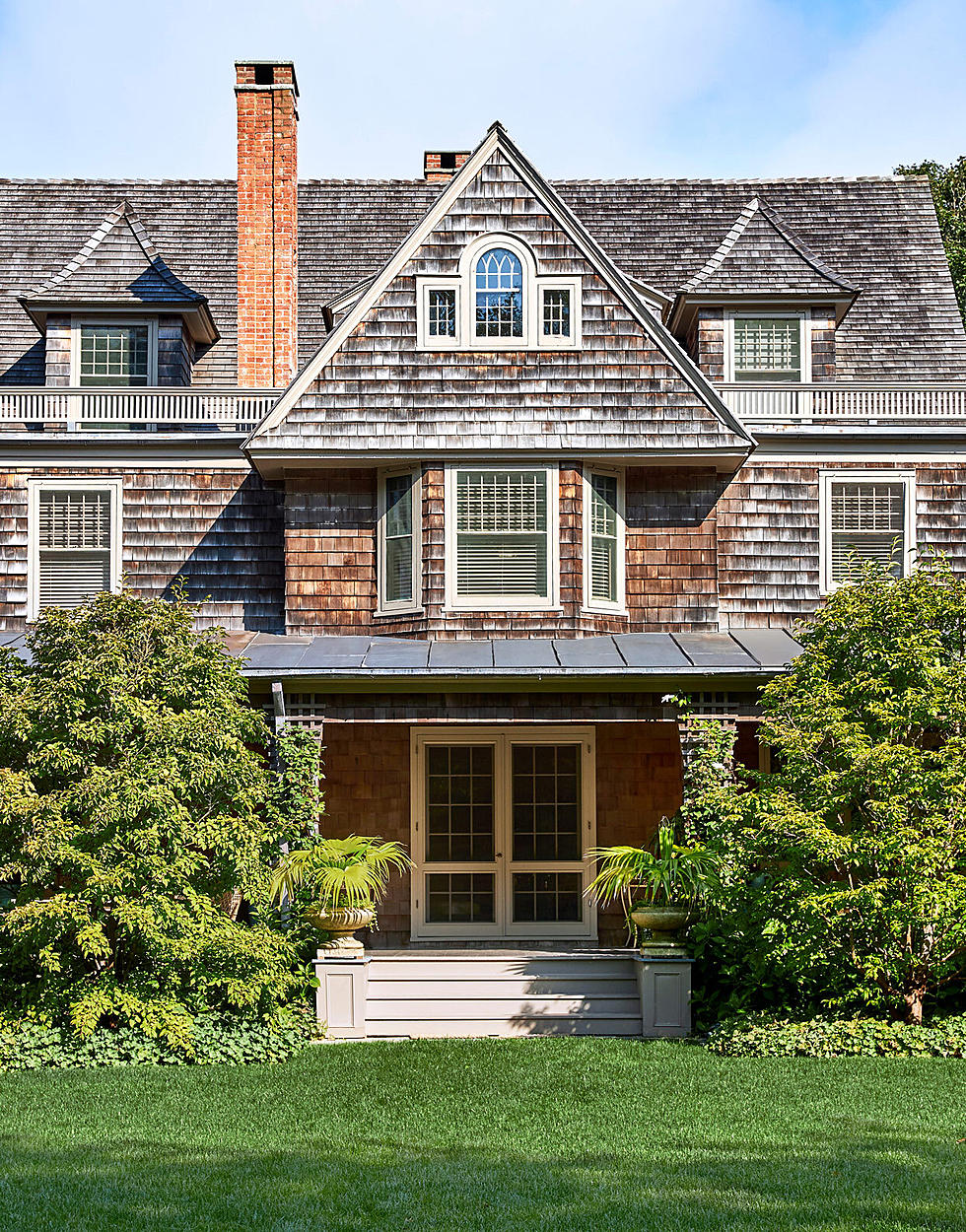 Although Martha Stewart's home was a wreck when she bought it, according to her, 30 years of the magical Martha touch later, you'd have no idea it used to be a total wreck.
This $16.5 million home in East Hampton has had a lot of work done according to Martha Stewart's website, including enclosing a porch to expand the dining area as well as expanding the living room and master suite by knocking down walls.
This area is known as the servery/butler's pantry and as you can see, there are tons of fish all over Martha Stewart's $16.5 million home.
The laundry room has the original cupboard (amazing to think it's 148 years old) and of course, since it is Martha Stewart's home, it's covered in cookbooks, dishes and more.