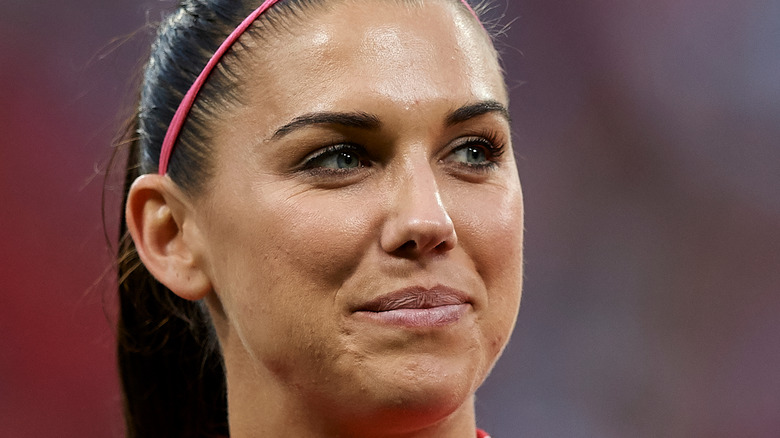 Alex Morgan is one of Team USA's brightest stars. The soccer player first gained serious attention in 2011, when she scored against France in the year's U.S. World Cup. Morgan has since proven she is a dynamo of a soccer star, and has competed for the United States at three World Cups and in the Olympics (via USWNT). Morgan currently serves as the captain for U.S. Women's National Soccer Team and will be leading the team as they compete in Tokyo this month (via Alex Morgan's website).
Morgan was also part of the group that lobbied for fair pay for the women's soccer team, a move that was made to benefit players at club teams — like Morgan's own Orlando Pride — and at the national level. She told Shape that the fight was for everyone. "A lot of my [Orlando Pride] teammates make $20,000 dollars a year — barely a livable wage. We're continuing to fight, and we're seeing a trickledown effect: Athletes and women are standing up for themselves in positions where they've felt undervalued. What we've fought for is inspiring other women."
Soccer player, athlete, and more: there's a lot to learn about Alex Morgan!
Alex Morgan began playing soccer fairly late in the game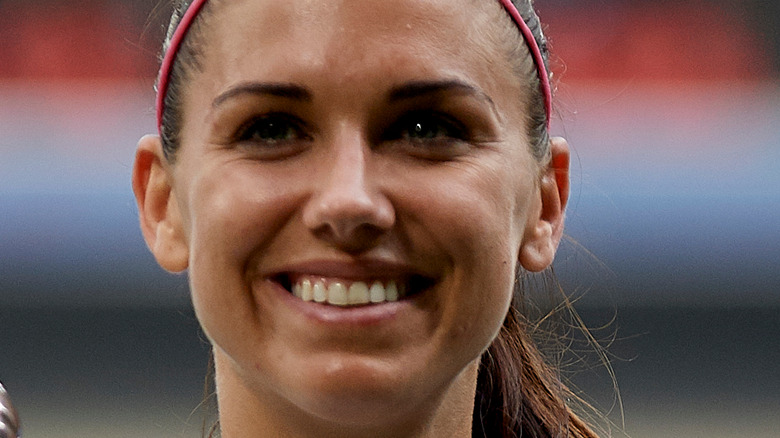 Unlike a lot of kids who begin playing soccer when they're toddlers or slightly older, Alex Morgan didn't get into the sport until she was 14 years old. She explained to Soccer America that she didn't begin club soccer until five or six years after most players do. "I started to transition into the club scene after the AYSO season when I was 12 or 13. I tried out for a club but I wasn't on the team," she said. "I was able to go to practice with them but the coach was just messing with me, so it was a bad first year of club. The next year, I found my team, Cypress Elite, when I was 14. That was my first club team."
Once she started soccer, Morgan still played other sports, something she credits to her parents. "The early teens are a difficult age because definitely you want your kids to grow up and do whatever they want to do; you don't want to push them too hard in one particular sport. My parents allowed me to play volleyball and softball and basketball and soccer at one time and I loved it," she said. Clearly a well-rounded athlete, which only seemed to benefit Morgan in the long run.
Of course, soccer eventually won out, and Morgan was the youngest player on the women's national team when she joined in 2009 (per Biography).
Playing soccer is just one aspect of Alex Morgan's life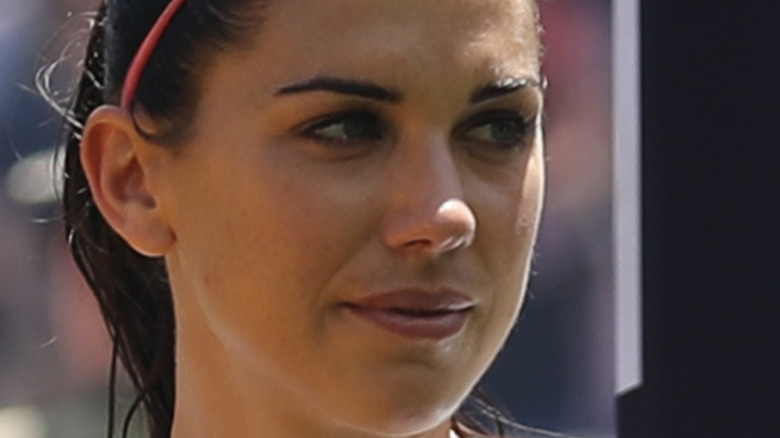 While soccer is obviously a huge part of Alex Morgan's life, that's not the only talent she has. The Team USA captain is also a best-selling author! Morgan wrote a book called "Saving the Team" in 2013, which tells the story of four young girls who are all soccer players. The focus of the book is 12-year-old Devin, who has recently moved and isn't sure where she fits in on her new team (via Amazon). Luckily, she becomes friend with Zoe, Emma, and Jessi, and the foursome work together to outshine an uncommitted coach and achieve their goals (see what we did there?).
The book is part of a series that has so far produced five additional books and was even adapted for a series on Amazon.
That's not even the only book Morgan has written! She's also penned a memoir, "Breakaway: Beyond the Goal." Morgan told Soccer Today that sharing stories is part of what she loves to do. "Setting goals has always been so important to me in soccer, in school, and in all areas of my life. By sharing these stories and thoughts, I hope to inspire others to create their own journey and turn their dreams into reality," she said.
Alex Morgan is married and has a daughter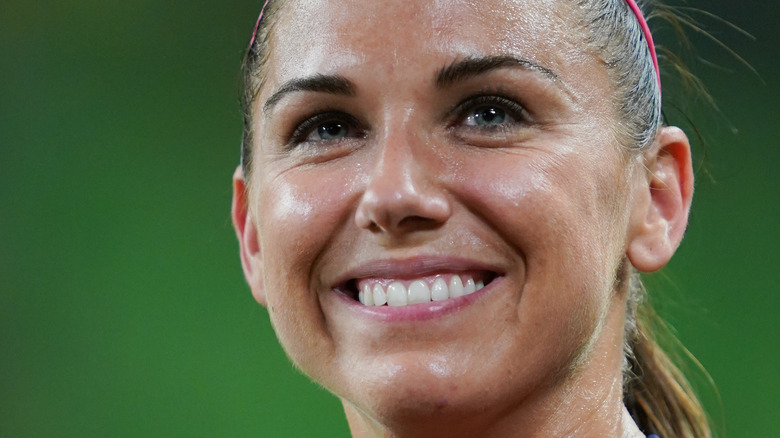 Alex Morgan's personal life is pretty fantastic these days as well. She met her husband, fellow soccer player Servando Carrasco, in college, and the two got marred in 2014 (via Good Housekeeping). They welcomed their daughter Charlie, who has joined her mom on the soccer field in the cutest way possible, in April 2020 (via People).
Many people were surprised that Morgan got pregnant when she did, and Morgan was surprised by their surprise! As she told Glamour earlier this year, "Casual fans of the game were just like, 'Why would she do something like that during the peak of her career? It's not like women can't do both — our bodies are incredible — it's the fact that this world isn't really set up for women to thrive."
In fact, she contemplated not even sharing the news of her pregnancy at all so she could avoid dealing with what other people thought about it. Morgan shared that she had significant hesitations, saying that it was "[her] body, [her] family, [her] life," and that going public could open her up to unwarranted opinions and criticisms. However, Morgan was driven to share the news in part so she could show that women can have children and continue with their work, even when that work is physically demanding.
"I thought to myself, I have the support in place to be able to come back. There's no reason for me to stop just to start a family," she said. A superstar on and off the field, there's no doubt about it.