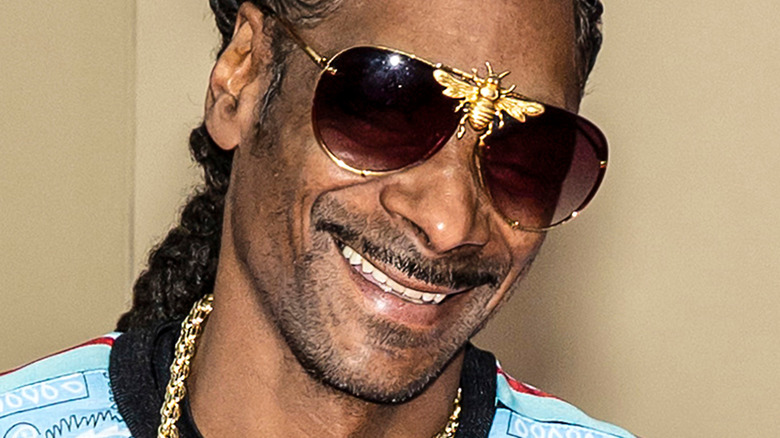 Snoop Dogg has definitely made an impact as a musician. Per the New York Times, he has successfully managed to overcome common stereotypes by experimenting and doing things out of his comfort zone such as appearing in a show with acclaimed chef Martha Stewart and participating in commercials. His strategy in life is pretty simple. "The easiest thing you can do is just do you. I felt like doing me would be the easiest path to me remaining relevant in the industry," he explained.
Snoop Dogg didn't come from a privileged background. He worked hard to get where he is. According to Biography. he proved that he had a natural inclination for music when he was a child. Snoop was skilled at playing the piano and would perform at his local church. He started rapping when he was a school kid. He got fascinated by rap in the sixth grade and decided to experiment with it. While nobody knew it back then, Snoop would go on to become a globally revered musician, standing out for his unique style. For him, it was important to focus on creating high-quality music when he started working as a musician. While it's undeniable that he has done really well for himself, Snoop Dogg has endured his share of struggles and heartbreak, tragic things that have shaped him as an individual.
His father abandoned the family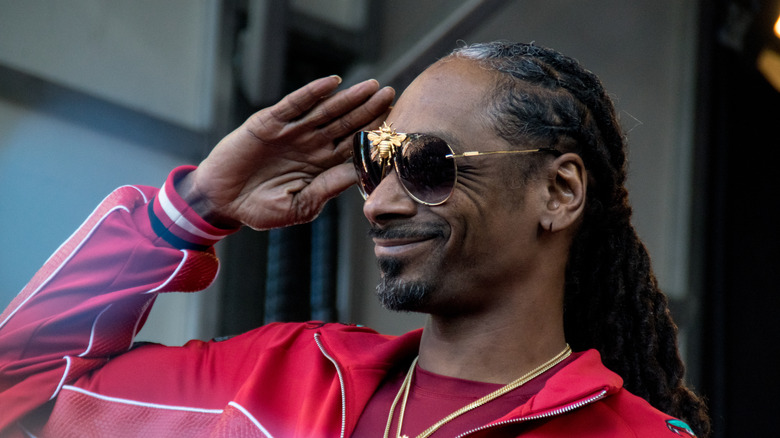 Snoop Dogg, per Biography, was born as Cordozar Calvin Broadus Jr. in Long Beach, California in October 1971. His mom was convinced that her son resembled one of the main characters from the Peanuts comic, Snoopy, which is how he got his nickname. They didn't have an easy life together.
According to the Guardian, Snoop was mostly taken care of by his mom and stepdad. His biological father, Vernall Varnado was a veteran from the Vietnam War who was hardly around for his family. His son ended up seeking solace elsewhere and interacted with a notorious gang when he was a teenager. He's been quoted as saying that the experience was like having a family of his own.
While Varnado was eventually in touch with his son, things weren't completely okay between them. Per the Spin, they have spoken about "different memories" of the same events from the past. Snoop's father would claim in interviews, "I picked Snoop up sometimes on the weekends. It was only about 15 miles from where I lived in L.A. So it was nothing for me to jump in the car, you know." On the other hand, Snoop Dogg said that he barely saw his dad. However, the musician didn't really hold that against Varnado and stayed friendly with him.
Snoop Dogg went through troubling experiences
Snoop Dogg's childhood wasn't particularly normal. Per The Guardian, the musician spoke about his memories with the Crips gang from his teen years. "When you in the hood, joining a gang it's cool because all your friends are in the gang, all your family's in the gang. We're not just killing people every night, we're just hanging out," he said. Also, per the Los Angeles Times, Snoop Dogg had to help out by taking up odd jobs such as delivering newspapers and selling candy to keep his family afloat financially.
At one point, he got into serious trouble when he was arrested by the police for possession of cocaine. Snoop Dogg did regret some of his actions later and said, "I want to stress something to the little kids out there: There ain't nothin' cool about selling dope." He added that he ended up selling drugs because he perceived it to be cool. Nothing came out of it and he had to spend time in jail.
The charges resulted in a six-month sentence in jail where the aspiring musician killed time by amusing his peers with rap. His fellow inmates noticed his love for music and said to him, "You need to be outside, not wasting your life away with crime."