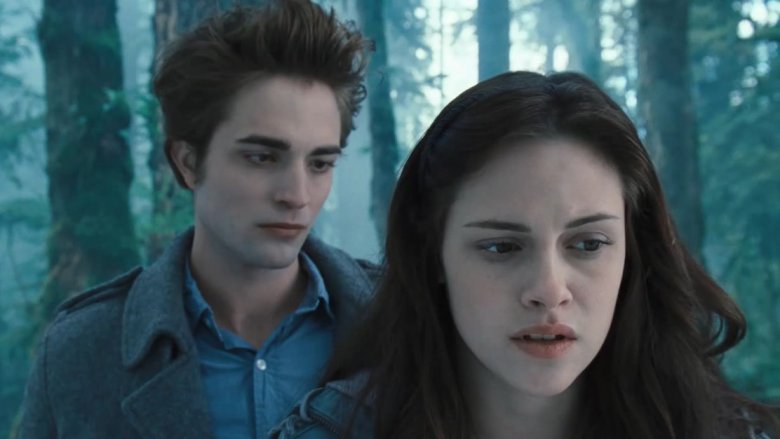 Love it or hate it, there's no denying that the Twilight saga was an absolute worldwide juggernaut. The books were so popular that the author of the series, Stephenie Meyer, was the second-highest-paid author in the world in 2010. While teenage girls across the globe were becoming total Twihards, the naysayers started cropping up as well. Legendary horror writer Stephen King even weighed in, telling USA Weekend (via The Guardian), "Stephenie Meyer can't write worth a darn. She's not very good." Ouch.
Nevertheless, the series got monetized into a five-film-monster, raking in over $2.5 billion at the global box office. Almost overnight, the stars of the franchise were catapulted into fame, becoming household names instantaneously. So popular was the series, that the top three cast members, Kristen Stewart, Robert Pattinson, and Taylor Lautner, all made a whopping $25 million apiece for the final two films. Jealous yet?
It looks like the Twilight pandemonium still hasn't been put to bed, as Meyer published a companion book, Midnight Sun, in August 2020. Per CNN, "this time, it's sparkly vampire Edward Cullen's story." With interest in the franchise suddenly returning, have you wondered what the cast of the flicks has been up to? Let's take a look at what they look like today.
Kristen Stewart now has royal shoes to fill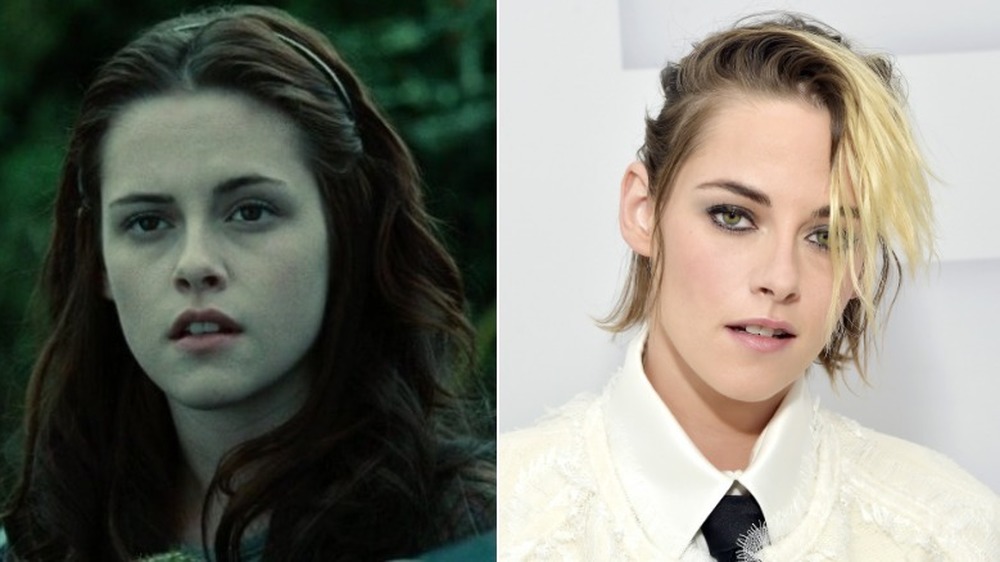 There was once a time that Kristen Stewart was absolutely despised by critics, with people clambering up to declare she was a one-dimensional actor — all thanks to the Twilight saga.
Well, the star had the last laugh, as she hasn't stopped working since the franchise ended. Riding the coattails of her success as Bella Swan, Stewart went on to star as Snow White in Snow White and the Huntsman in 2012. Her personal life then took a hit when she was caught cheating on Robert Pattinson with the director of Snow White and the Huntsman, Rupert Sanders. In a move that shattered the hearts of Twihards everywhere, K-Stew suddenly found herself gravitating towards indie roles, and out of the limelight of Hollywood. She was the first American to win the coveted French César Award for her role in Clouds of Sils Maria – the equivalent to an American Oscar. As she gushed to The Hollywood Reporter, "I really, really couldn't believe that they gave it to me, because those people rigidly dole out praise, especially to Americans."
It looks like Stewart shows no signs of slowing down, and in 2020, she impressively landed the role of Princess Diana in Pablo Larraín's drama, Spencer. As Leslie Carroll, a royal family expert, told Fox News, "Ms. Stewart has a built-in fan base from her Twilight movies, so the producers may be counting on her name recognition to draw viewers."
Bye Edward Cullen, hello Bruce Wayne!
Much like Kristen Stewart, Robert Pattinson had some trouble shaking off his Twilight image, even as he set his sights on indie projects that would give him some reputable cred. David Michôd, director of 2014 Aussie dystopian drama, The Rover, ended up casting RPatz in a major role for the film, but even he, admittedly, didn't know what to expect. In a behind-the-scenes featurette, Michôd explained, "I thought he was going to be some kind of teen-heartthrob franchise guy."
Pattinson's next successful venture? 2017's Good Time, directed by the Safdie brothers. The indie flick fared so well, it even got some famous names gushing about it. Appearing on Jimmy Fallon's Tonight Show to promote his own movie, Pete Davidson refused to stop raving about RPatz's crime-thriller. So, did the Twilight alum manage to get rid of his brooding vampire image? As Benny Safdie told The Guardian of Pattinson, "He wanted people to look at him in the movie as if he had been street cast. He wanted to disappear."
While Pattinson certainly didn't disappear, he's instead become an even bigger star, and has stepped into Bruce Wayne's shoes for 2022's The Batman. When GQ asked why he took on the role, the actor quipped, "What are the reasons not to do it?" More seriously, he explained he sees the part as a "puzzle" that's been filled by various actors. "And the puzzle of it becomes quite satisfying, to think: Where's my opening?"