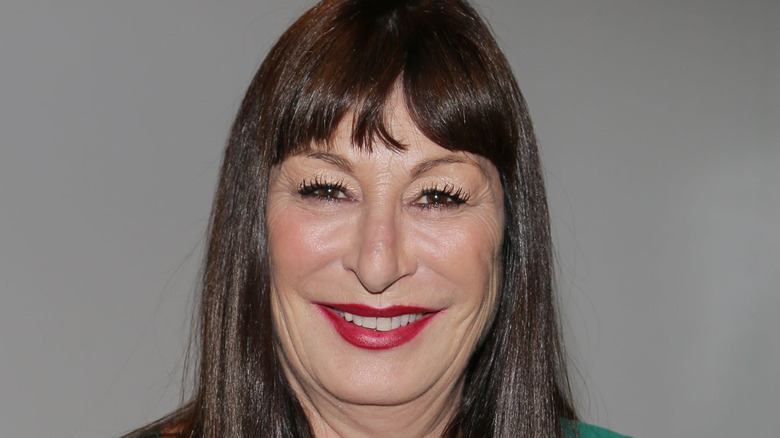 The first "Addams Family" film was released in 1991 and was based on the short-lived 1964 black-and-white television series. It starred Angelica Huston, Raul Julia, Christopher Lloyd, and several other stars. After its successful box office debut, it was followed by the sequel, "Addams Family Values," in 1993. The animated version of "The Addams Family" hit theaters in 2019, and in October 2021, its sequel, "The Addams Family 2," was released. These more recent films featured the same quirky characters as the early films, including Uncle Fester and Cousin It. Both animated movies included the voices of stars such as Charlize Theron and Snoop Dogg.
Unfortunately, several of the actors and actresses in these films have had to cope with some difficult and occasionally horrible circumstances in their lives over the years. From health problems and legal disputes to self-loathing and even murder, several celebrities from the "Addams Family" franchise have struggled with personal tragedy off the set. Check out some of the actors and actresses from this movie franchise who have faced and overcome severe obstacles involving their family, their loved ones, and even themselves.
Raul Julia suffered from stomach cancer while making his final film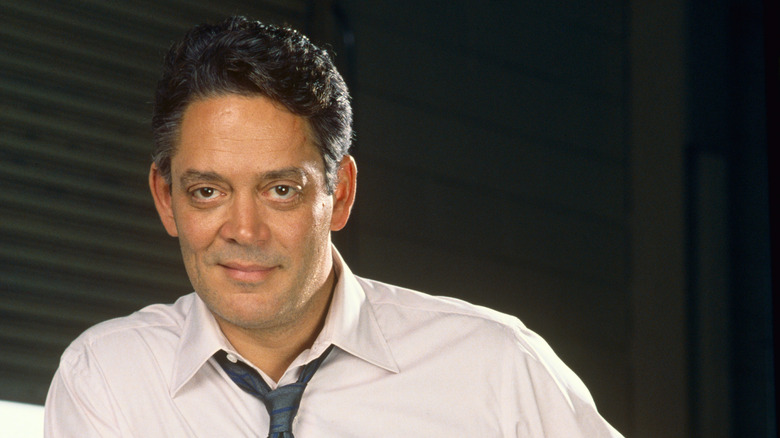 Raul Julia, who played Gomez Addams in the 1991 and 1993 film adaptations of "The Addams Family," was a notable actor who had a Shakespearean pedigree and a Tony Award nomination. Yet, the last film he would make would be 1994's "Street Fighter," an adaptation of a video game, according to Screen Rant. Critics ravaged the film, which had a terrible script, a weak plot, and resembled little of the game in which it was based on. However, the actor chose to do the film because his children were fans of the game, and he may have known he didn't have much time left to spend with them.
Julia, who was of Puerto Rican descent, took his job seriously, even incorporating a British accent for the role of M. Bison. However, he was not in good health while making the film. He had been struggling with stomach cancer for several years, and as a result, his family would take him to the set, which allowed his children to see the film in production. While critics lambasted the film, they had largely positive things to say about Julia's performance. Unfortunately, Julia died before the film was released at the age of 54. The final cut features a dedication to the star.
Jimmy Workman was involved in a contentious child custody dispute
Dealing with child custody issues is difficult for anyone, and Jimmy Workman, who played Puglsey Addams in both of the "Addams Family" films, was embroiled in a custody dispute involving two of his sisters back in 2013. He filed legal documents to get custody of his younger sister, 15-year-old Ariel Winter, who was at the time under the custody of their other sister, Shanelle Gray, according to TMZ. Allegedly, Workman claimed that Gray was a terrible guardian and a bad role model who exploited Winter's fame (the teen starred in the TV sitcom "Modern Family.")
According to Workman, Gray had prior drug problems and appeared publicly "almost nude revealing her private parts." He also claimed Gray had Winter spend tons of money on parties. In addition, Workman supposedly said Gray was trying to turn their little sister against her mother, Chrystal Workman, whom Winter had accused of emotional abuse. Workman therefore asked for custody of Winter to be transferred to him. Winter, however, was happy with Gray being her guardian. An agreement was eventually reached in which Winter was allowed to stay under the guardianship of Gray, according to the BBC. During the proceedings, Workman left the courtroom and cried when the judge formally granted Gray guardianship of Winter.
Christina Ricci left her husband due to emotional abuse
In 2020, Christina Ricci, who played Wednesday in the 1991 and 1993 "Addams Family" films, filed for divorce from her husband, James Heerdegen. Six months later, she filed a domestic violence restraining order against him, which was granted by a judge, according to People. The restraining order compelled Heerdegen to stay 100 yards away from Ricci, and he was not allowed to visit their 6-year-old son, Freddie. Ricci claimed Heerdegen was physically abusive. She said she was exposed to "severe physical and emotional abuse" by her husband and claimed "many of these acts of abuse" occurred while their son was present.
Ricci said the abuse started when she became pregnant in October 2013. She recalled feeling "extremely isolated" and remembered an occurrence during a vacation in New Zealand in which Heerdegen said something that led her to believe he could kill her. "He said the only way he could feel sorry for me is if I were dismembered into small pieces," Ricci wrote in a statement. She then proceeded to hide the knives in the cabin and slept with Freddie in a separate bedroom because she feared for her and her son's life. She also said he "brutally attacked" her in December 2019. Things got worse during the COVID-19 pandemic, and she was afraid to sleep at night.
Heerdegen denied the allegations. Ricci married her second husband, Mark Hampton, in October 2021, and the pair was expecting a child together, according to WCLU Radio.
If you or someone you know is dealing with domestic abuse, you can call the National Domestic Violence Hotline at 1−800−799−7233. You can also find more information, resources, and support at their website.
Anjelica Huston lost her husband to a rare disease and was left penniless
Anjelica Huston played Morticia Adams in the "Addams Family" movies, and she struggled deeply after the death of her husband, sculptor Robert Graham, in 2008. Not only did she lose the love of her life, she also lost a lot of money. He died from a rare disease called granulomatosis with polyangiitis, which causes inflammation of blood vessels, according to Amo Mama. After his passing, Huston struggled to stay afloat financially.
She told Vulture during a 2019 interview: "I was left with no money, less than no money." She said she had to work and keep working because she was never able to sit back and relax. The problem was that Graham had no health insurance. She added that it was "the worst time of my life, partly because everyone thought that I had lots and lots of money." She ended up paying for his health bills out of her own pocket.
Carel Struycken has gigantism, which can cause serious problems if left untreated
Carel Struycken, who played Lurch in the "Addams Family" movies, has acromegaly, which is commonly known as gigantism. The actor is 7 feet tall, and those who have the disease typically have large hands, feet, noses, and jaws. The skeleton and soft tissue grows much larger than it does in the average human, according to the LA Times. It's a rare condition that only three to four out of one million people develop per year, and it's caused by a tumor. Most aren't diagnosed with acromegaly until eight to 10 years after the tumor begins growing. Some people are never diagnosed with the condition, which can have some terrible consequences.
Strucycken was diagnosed with acromegaly when he was 20 years old, but he pointed out that many medical professionals are unaware of the disease. "What I've always noticed going through the medical mill is that there are people — even endocrinologists who should know their stuff — who are really very uneducated as far as acromegaly is concerned," he told the publication. Left untreated, acromegaly can cause a variety of conditions, including diabetes, heart disease, hypertension, kidney-related problems, cancer, blindness, and arthritis.
John Franklin left Hollywood after two devastating deaths
John Franklin notably played Cousin Itt in the "Addams Family" movies. The short-statured actor has a growth hormone deficiency that makes him look younger than his actual age, and while he had a somewhat promising career, starring in films such as "Children of the Corn," he left acting for a while in the early 2000s after coping with a few tragedies. He revealed in a 2016 interview (via HuffPost) that one of his closest friends was murdered when she was three months pregnant. Then his agent, whom he considered to be a second mom, passed away. "I just really, really loved her. And she died of cancer … It was just all this death ― boom, boom, boom," he revealed.
His grief was further amplified after the September 11 terrorist attacks. Together, these events made him want to quit acting, particularly as he noted the actions of first responders. He didn't want to audition any longer and wondered what his legacy would be. As a result, he decided he wanted to be an English teacher, which he did for 14 years before he returned to acting in small roles on TV shows like "Brooklyn Nine-Nine" and "Fresh Off the Boat."
Paul Benedict suffered from acromegaly without knowing it
Paul Benedict, known largely for his role on "The Jeffersons," played Judge George Womack in 1991's "The Addams Family." He had an unusual look with an oversized jaw and angular features caused by acromegaly, a pituitary disorder also known as gigantism. Benedict didn't know he had the disease until an endocrinologist saw the actor in a 1965 theatrical production, according to the LA Times. According to "The Great TV Sitcom Book," by Rick Mitz (via Sitcoms Online) a radiologist spotted something unusual about Benedict at the Theatre Company of Boston in the mid-'60s.
The doctor wrote a note to the actor, saying he may have the glandular disorder and asked Benedict if he wanted to speak to him, and he jumped at the chance. The diagnosis ended up being correct. Benedict went to an endocrine specialist and had a 20-minute operation. He explained, "It would've killed me if it hadn't been caught at that time. My headaches had grown worse and I was completely exhausted." Following the procedure, he didn't have any reoccurring issues and became a character actor.
Carol Kane felt 'shame' over her odd voice and thought she 'wasn't pretty enough'
Carol Kane played Grandmama Addams in "Addams Family Values" and prior to that starred in iconic films "Annie Hall" and "The Princess Bride." Most people recognize her for her distinctive, breathy voice, which Kane isn't too keen on, even though it's her signature characteristic. In fact, she revealed in 2020 to People that she felt "shame" over it, explaining, "It's just an odd voice." She added that her voice particularly bothers her when she's speaking to strangers on the phone and they recognize who she is. Instead, Kane wishes her voice was "deep and beautiful and sexy." Wouldn't everyone, though?
As for her looks, Kane is much more confident about her features now than she was when she was a young woman. She told the publication when asked if she had any advice for her younger self: "To try and enjoy my beauty that I had when I was young. I thought I wasn't pretty enough. I look back and I think, 'Boy, I wasted those 15 years.'"
Nathan Lane delayed coming out publicly and was terrified by people's responses
Nathan Lane made a cameo as the police desk sergeant in the 1993 film "Addams Family Values." He later played Gomez in the "Addams Family" musical on Broadway. While the star came out to his family when he was 21 years old, and his colleagues in the New York theater scene were aware of his sexuality, he did not come out publicly for several years, according to the Hollywood Reporter. However, after his appearance in the 1996 film "The Birdcage," his publicist warned him that his sexual orientation would be a subject of interest because people wanted to know that truth. At one point, Lane was sitting in a cab in Manhattan when a man in a truck kept calling him a derogatory slur that Lane found humiliating — and it was just the beginning.
While many assumed he was gay, Lane simply wasn't ready to address it publicly. Yet, people pressed him to open up about his personal life. Before an appearance on "Oprah," Lane expressed that he was not ready to tell her that he was gay. Lane's co-star Robin Williams diverted Oprah's pressing questions, but Lane didn't officially come out publicly until 1999 during an interview with The Advocate. By then, most fans knew he was gay and weren't as supportive as the actor had hoped. He explained, "It was all so intimidating. Honestly, I was terrified."
Tony Shalhoub's Emmy win was overshadowed by his nephew's death
Tony Shalhoub had a small cameo as Jorge in "Addams Family Values" but is most known for his role in the early 2000s USA TV series "Monk." In 2003, Shalhoub won his first Emmy Award for best actor in a comedy series for his role as the obsessive-compulsive detective Adrian Monk, and while most people would have been celebrating such an achievement, Shalhoub's win was bittersweet, according to the LA Times. Instead of enjoying the post-Emmy afterparties, a personal tragedy weighed heavily on the actor's mind. The day before the ceremony, the star's 34-year-old nephew passed away of undisclosed causes in Wisconsin.
Shalhoub is very close to his family, according to those who know him well. While he tried to celebrate his Emmy win, he was mourning the death of his nephew. During his acceptance speech, he had a hard time keeping his emotions at bay. USA Networks president Doug Herzog said of the moment: "He was happy but also completely heartbroken and filled with sorrow. He didn't stay long at the party." David Hoberman, the executive producer of "Monk," noted that Shalhoub had mixed emotions. The star was happy yet also dealing with a great personal loss. He skipped the obligatory interviews the following morning and instead flew to Wisconsin to spend time with family members.
Charlize Theron's mother killed her gun-wielding father in self-defense
Charlize Theron voiced the character Morticia Addams in the 2019 computer-animated film "The Addams Family" as well as the 2021 sequel "The Addams Family 2." But years prior to the star's success in Hollywood, her mother, Gerda Theron, killed her father in self-defense. Charlize opened up about the incident to NPR in 2019. She explained that her father was an alcoholic and "a very sick man." She added that her home life was unhealthy and that her father's actions were scarring.
When she was 15 years old, her dad came home drunk with a gun and terrorized the women by trying to push through the bedroom door to get to Charlize and her mother. "He took a step back and just shot through the door three times," Charlize said. "None of those bullets ever hit us, which is just a miracle. But in self-defense, [Charlize's mother] ended the threat." The actress noted that she's not ashamed to talk about her father's violence or the incident because it can be cathartic, adding that her story is "about growing up with addicts and what that does to a person."
If you or someone you know is dealing with domestic abuse, you can call the National Domestic Violence Hotline at 1−800−799−7233. You can also find more information, resources, and support at their website.
Snoop Dogg was involved in a murder investigation
Snoop Dogg voiced the character of Cousin It in the 2019 and 2021 computer-animated films "The Addams Family" and "The Addams Family 2." In 1993, the rapper, whose real name is Calvin Broadus, was charged with murder after his bodyguard, McKinley Lee, shot and killed rival gang member, 20-year-old Philip Woldemariam, according to the Washington Post. Broadus was acquitted by a jury in 1996 and told reporters he had prayed to God for the outcome. The defense team had argued that Broadus and Lee responded in self-defense on August 25, 1993, after an armed Woldemariam confronted the pair in a park in Los Angeles.
Following the incident, Broadus changed the way he wrote the lyrics to his music, according to Revolt. He pivoted when he wrote his second album, "Tha Doggfather," and started writing about life instead of death. Broadus noted that he didn't want to "glamorize and glorify" death and that his life had changed, and his lyrics were a reflection of that.