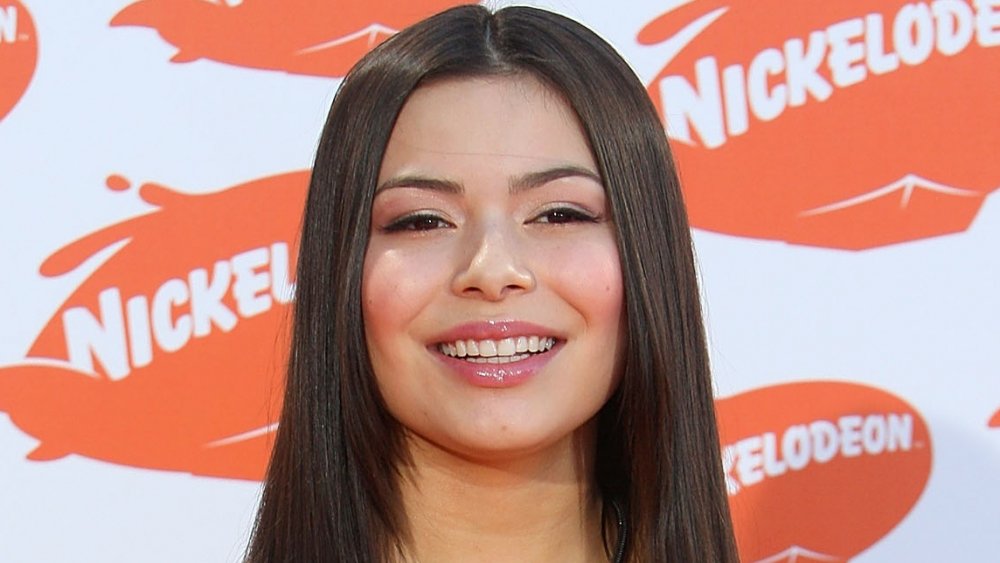 Nickelodeon scored a massive hit with the web star-themed iCarly when the series premiered in September 2007 with its "iPilot" episode. The show essentially predicted the vlogger phenomenon before YouTube became an entertainment mainstay for kids, tweens, and teens, and it consistently had its finger of the pop culture pulse: The series ran for a whopping seven seasons and had A-list guests, including now-Oscar winner Emma Stone, Saturday Night Live alum-turned-The Tonight Show host Jimmy Fallon, then-First Lady Michelle Obama, former fellow Nickelodeon star-turned-pop phenom Ariana Grande, and even One Direction in its prime.
Alas, in its final episode, "iGoodbye," which aired in November 2012, the show bid farewell to its beloved Carly, Freddie, and Sam for good. So why did the kids' network pull the plug on the show when it was so successful and adored by children everywhere? There were a number of factors, but ultimately, it wasn't too dramatic — so there may be hope for a reunion someday!
Miranda Cosgrove wanted to move on from iCarly — to college!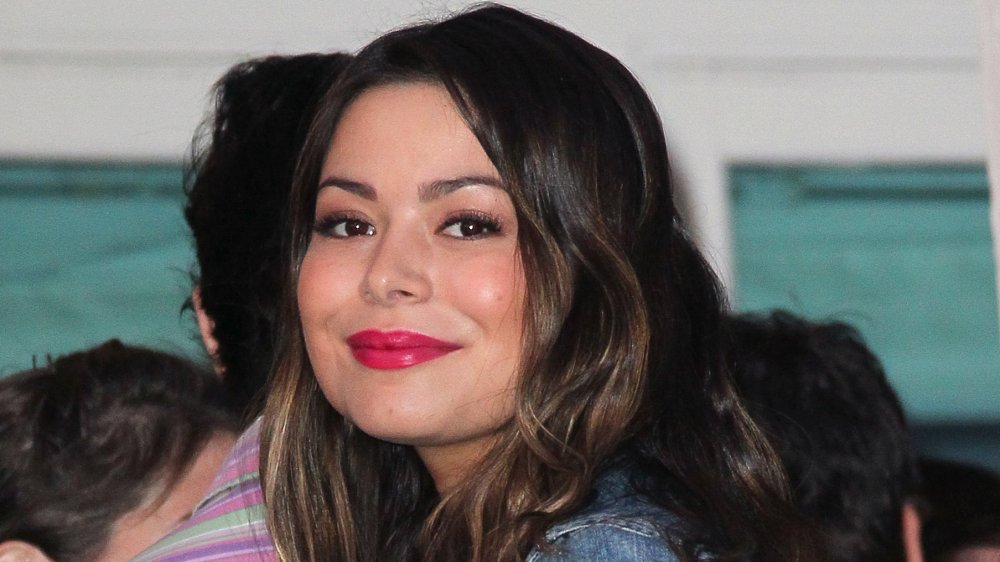 The biggest reason for iCarly's cancellation was the show's titular star, Miranda Cosgrove, was leaving for college. The "Kissin You" singer was just 14 years old when the series began. Eager to live a bit of a normal life, the singer-actress enrolled in the University of Southern California (USC), and she literally went right from the set to the quad: In November 2012, she told Parade that she didn't even really take a break between shooting the finale episode and starting her first semester.
"I went right into college after we shot the show so that's been keeping me busy," Cosgrove told the outlet. The Nickelodeon alum, who first found fame in School of Rock (2003), explained that she needed a break from the entertainment business. "I feel like I've been doing TV shows most of my life. I'm really enjoying college. I really love music but I've always wanted to act. So I'll still read scripts and audition but for now I'm focusing on college."
According to Entertainment Weekly, Cosgrove — who started acting at just three years old — is studying psychology, as of 2020, and looking into potential careers outside of acting.
This iCarly star wanted to branch out
Since leaving iCarly, Miranda Cosgrove has kept busy outside of college, as well: She voiced Margo in Despicable Me 2 in 2013 and Despicable Me 3 four years later, as well as related media like The Secret Life of Kyle and Minion Scouts. The singer-actress also briefly starred in the TV series Crowded in 2016 (the show lasted just one season), as well as the indie horror film The Intruders in 2015, TV movie Spaced Out in 2017, and 3022 in 2019. She also narrated the TV movie History of Them in 2018. That same year, Cosgrove appeared in the music video for Marshmello and Bastille's hit, "Happier."
While she's worked quite a bit onscreen in 2020, appearing in The Goldbergs (just like former iCarly co-stars Noah Munck and Jackson Odell, who also acted in the sitcom), Cosgrove began a new venture alongside Geena Davis. Cosgrove serves as a host of Mission Unstoppable with Miranda Cosgrove, which showcases careers and achievements of women in STEM, science, tech, and engineering.
"I actually changed my major a few times, so it's kind of funny," Cosgrove, who was still studying at USC, told Entertainment Weekly that April. "A lot of what the show is supposed to be doing is helping young girls figure out what different opportunities are out there. I went to USC 'cause I was homeschooled for most of my childhood. So I still feel like right now, even though I'm 26, I'm still kind of figuring out what other things I maybe want to do."
Nickelodeon had a different rising star
Even though Miranda Cosgrove was the titular star of iCarly, other Nickelodeon actresses have since surpassed this singer-actress in terms of star power and name recognition. Fans were able to enjoy a brief spin-off series after iCarly ended, Sam & Cat, starring iCarly supporting staple Jennette McCurdy and Victorious starlet (and frequent iCarly guest star) Ariana Grande.
The show premiered in the summer of 2013 and was a remarkable success for the kids' network, boasting Nickelodeon's best live-action debut within the last three years at that point, according to The Wrap. Unfortunately for the fans, Sam & Cat was canceled after just a single season amid rumors of a rift between Grande and McCurdy. TMZ reported that the tension was due to a major pay disparity between its two lead actresses — Grande, who was making her name through her meteoric rise as a pop star, reportedly took home a lot more cash, though the exact amounts for each starlet were unspecified.
That kinda feud is enough to make you SighCarly. In any case, Grande went on to become a household name beyond the children's TV scene, while most other Nickelodeon stars weren't able to transition to adult stardom nearly as successfully.
iCarly was expensive to produce
As of 2010, Miranda Cosgrove was one of the highest-paid child stars ever, earning $180,000 per episode of iCarly at the time (and likely even higher than that in the show's final seasons). Still, industry insiders revealed she didn't get to take that much home.
"People think there's a pot of gold at the end of the rainbow," Hollywood talent agent Jackie Lewis told the New York Post that May. "But let's think about the commissions given out once they get that pot of gold: Ten percent goes to the agent; 10-15 percent goes to the manager and 15 percent goes to the Coogan Account [a trust fund required for underage actors by law in California]. And then there's taxes. So even if a kid is making $25,000 a week, he or she may see only 30 or 40 percent of that money."
It's certainly nothing to shake a stick at, but it's still expensive for Nickelodeon. In 2018, Deadline reported that producer Dan Schneider's shows, of which iCarly was one, had "bloated" production budgets.
Was there abuse behind the scenes of iCarly?
Nickelodeon cut ties with iCarly creator Dan Schneider in 2018 after reports surfaced about him being abusive behind the scenes of the kids' shows he helmed. "Following many conversations together about next directions and future opportunities, Nickelodeon and our long-time creative partner Dan Schneider/Schneider's Bakery have agreed to not extend the current deal," the network stated to Deadline. "Since several Schneider's Bakery projects are wrapping up, both sides agreed that this is a natural time for Nickelodeon and Schneider's Bakery to pursue other opportunities and projects."
According to the outlet, the decision was a long time coming following several years of "multiple complaints of abusive behavior" and his "well-documented temper" at the hands of Schneider's staff, as well as "a cloud of suspicion" about how younger cast members were treated. Not to mention claims regarding Schneider's alleged foot fetish (which even iCarly alum Noah Munck — a.k.a. Gibby — later called out), as he reportedly often posted photos of his female stars' toes on social media and was accused of using sexual innuendo in his writing.
A source cited by Page Six claimed that the so-called "Aaron Sorkin of tween sitcoms" — and brain behind other Nickelodeon hits like All That and Drake & Josh — was "the victim of false online smears" amid the #MeToo Movement, blaming his exit on more innocuous things like management changes and "a fight over studio space." Per The Washington Post, Schneider's rep refused to comment on the allegations.