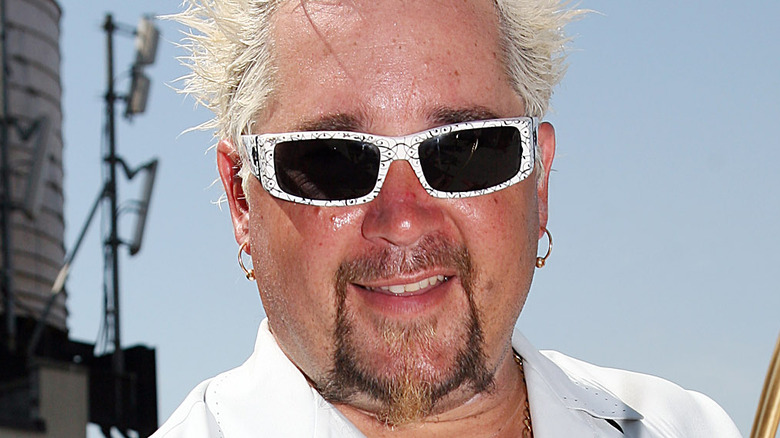 Love him, hate him, or idolize him, but chances are you know exactly who Guy Fieri is. The celebrity chef is ubiquitous on food-centric television and hosts a variety of programs including (but not limited to) "Diners, Drive-Ins and Dives," "Guy's Grocery Games," "Tournament of Champions," and "Guy's Ranch Kitchen." Indeed, Fieri is a busy guy when it comes to TV work, and that's on top of his culinary career, to boot. How does he find the time?
For as famous and lauded as Fieri is today, he wasn't born with a whisk in one hand and a meat tenderizer in the other — and he also didn't have spiky bleached hair as a baby. Rather, Fieri is a self-made man who deeply treasures the simple things and aspires to make the world a better place than the one he came into. You might actually be surprised to learn all the good deeds that Fieri has been behind, as they're impressive by any measure (per Thrillist). Oh, and did you know he changed his last name from Ferry to Fieri after learning more about his real roots?
So what else is there to know about the Mayor of Flavortown? Read on to discover the stunning transformation of Guy Fieri.
Although Guy Fieri grew up in California, he was born in another state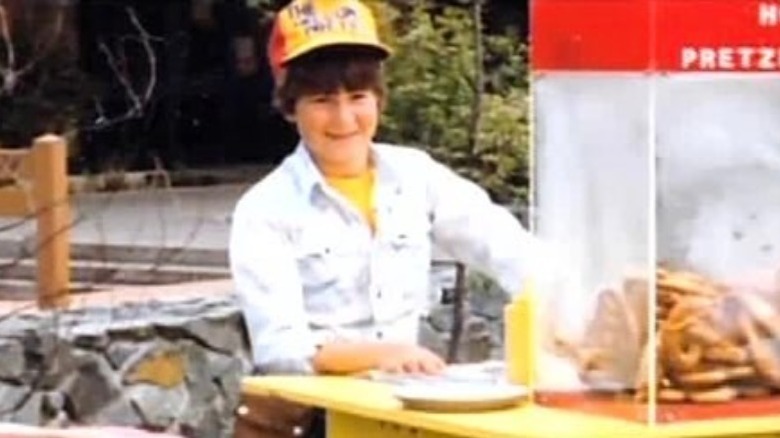 Guy Fieri was born on January 22, 1968 at the Riverside Maternity Unit in Columbus, Ohio, as noted by Ohio Health. At the time, Fieri's parents were students at Ohio State University, but they relocated the family to Northern California shortly after Fieri was born. And while Fieri is a California dude through and through, the denizens of Columbus still feel connected to him; they even started a petition — which a lot of people have signed — to change the name of their city to Flavortown (via Change.org).
Growing up, Fieri unabashedly looked up to his father, a self-made man who was capable enough to build their home after serving in the Navy. "My dad donates all his time to community," he told Thrillist. "He's always been this guy that I aspired to be, and still do." Fieri added that his love and respect for his father isn't "some goofy, delusional kid thing," as his pops is the real deal.
Guy Fieri started his hustle as a child
Guy Fieri's love of food was evident early on in his life. One especially notable example was his utter passion for the soft pretzels he would have for lunch on ski trips as a child. Fieri one day extolled the virtues of said snacks to his father, which inspired a business idea. "My dad says, 'If you're such a fan of these pretzels, why don't you own a pretzel business when we get back home?'" Fieri revealed in an interview with Variety. Why not, indeed?
To that end, the 10-year-old Fieri decided that the best way to go about opening a pretzel business would be to ask the man who sold them for the manufacturer's address — but that's when the man asked him if that was his plan. "I said, 'How'd you know?'" he continued. "He goes, 'I'm not giving them to you.' I said, 'I'm a kid!'" Oof, even for a child, the restaurant business is brutal.
Fortunately, Fieri persevered — thanks to a little bit of dumpster diving (he found the address on a box in the garbage) — and went on to have a profitable pretzel enterprise for six years, according to his website. Start 'em young, huh?