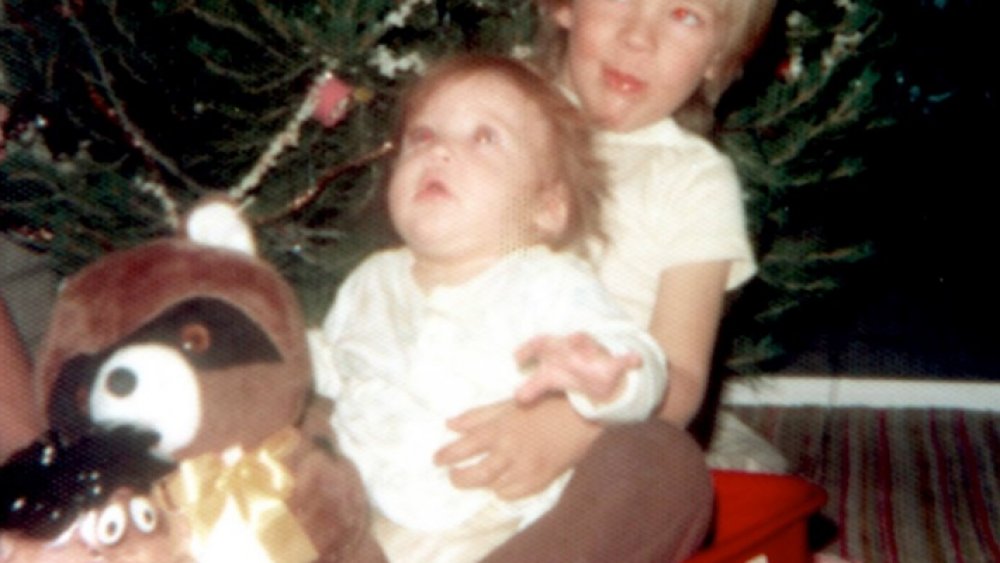 Jewel broke out in a big way when album "Pieces of You" was released, as the record had multiple songs in heavy rotation on MTV. Whether it was "Who Will Save Your Soul?," "Foolish Games," or "You Were Meant for Me," Jewel's catchy tunes were played constantly, cementing her as a bona fide pop icon.
But although she was a household name by 1996, Jewel's life trajectory could have been immensely different. That's because the singer-songwriter grew up half a world away in rural Alaska, coming of age in an environment far different than what most people are accustomed to.
So where exactly is Jewel from and how did she end up dominating both the airwaves and music television? What obstacles did she have to overcome in order to snag a record deal? And what has she been up to since her unforgettable debut? Read on to learn all about the stunning transformation of Jewel.
Jewel was raised on a rustic Alaskan ranch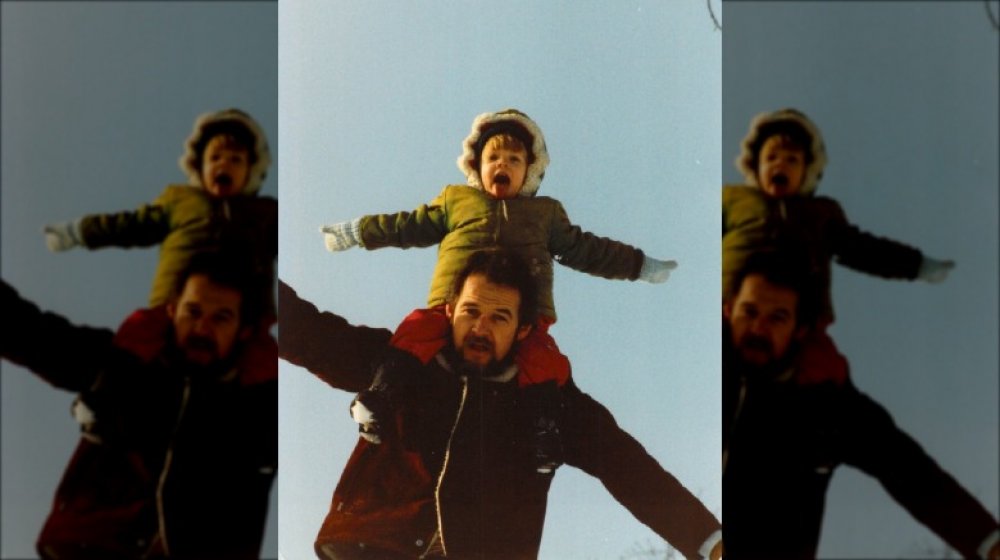 On May 23, 1974, Jewel Kilcher was born in Payson, Utah. Shortly thereafter, she relocated to rural Alaska with her family, according to her bio on All Music. And as she tells it, her childhood was extremely rustic. "I was raised on a ranch in Alaska, and my dad was a cowboy," she recalled in an interview with Borders Media. She noted, "We had a coal stove for heat. We actually picked our own coal out of the veins in the bluffs." They also didn't eat anything that they didn't kill or can themselves, which is pretty hardcore.
Additionally, there was no running water in the Kilcher family home and no electricity either, according to Rolling Stone. Plus they were pretty far away from civilization, so much so that they had to walk miles from their cabin to their ranch. "We lived in such a remote place," she continued to Borders Media. "Homer, the town that I grew up in is the farthest west you can drive in the entire United States. It's called the end of the road." It sure does sound like it!
These are Jewel's favorite childhood memories
While growing up on an Alaskan ranch with zero creature comforts certainly sounds like a lot of work, Jewel looks back on her early years with a sense of wonder. "My favorite childhood memories are of, you know, riding horses out and sleeping under the stars overnight with all the cattle," she shared in an interview with Borders Media. Once out there, her father and his siblings would play guitar and sing original songs together, which is likely what later made Jewel want to become a songwriter herself.
Jewel's parents also performed a variety show together at gigs in town, in which Jewel would participate by yodeling. "Then my parents got divorced when I was eight, and my dad and I became a duet," she continued. "And so we'd tour all over honky tonks, and fisherman and lumberjack bars, and biker bars, and bank openings." She added that they played mostly country music, along with songs by bands like Van Morrison and the Eagles. That also was a powerful influence on Jewel, as it helped her fall in love with music even more.
Writing poetry helped Jewel cope with life
If there's one thing that came naturally to Jewel, it was writing, something she started doing at a very young age. "I think I started writing poetry when I was 6 or 7," she recalled in an interview with Cryptic Rock. "For some reason it's always called to me. Again, my family is very creative, so it wasn't strange to express yourself through homiletics; everybody in my family wrote." No wonder she picked it up so easily!
In addition to being an innate skill, writing also helped Jewel cope with her sometimes stressful surroundings. "It always made me feel calm and relaxed," she continued. "I had a very stressful life, moving out at 15 was hard and writing constantly put me in a state of being less anxious." She added that reading was another huge love of hers growing up, as it filled her mind and inspired her to become better at her own writing.
At age 15, Jewel left home
Although a lot of Jewel's childhood was wild and idyllic, not all of it was so serene, as Jewel's father was a veteran with PTSD who struggled with alcoholism. "We had a difficult relationship growing up," she explained in an interview with Geek Mom. "My grandfather was an amazing man, but, like so many people of that generation, he ruled with a bit more of an iron fist. My dad got some of those tendencies and it turned into a tumultuous time when I was young." To that end, Jewel left home when she was 15 years old to study voice in Michigan.
Additionally, Jewel could see that the odds of living a rich and fulfilling life were not in her favor if she stayed in Homer. "I knew statistically kids like me end up repeating the cycles that they're raised by," she confessed in an interview with ABC News. "So I knew statistically I was going to end up in a ditch or on a pole or on drugs or in an abusive relationship in short order, because that was the emotional language I was taught." If was definitely time for Jewel to fly the coop.
Before she made it big, Jewel was homeless
After Jewel graduated from Interlochen in 1992 and started performing in the lower 48 states, she was struggling to stay afloat. Then something happened that set in motion a series of events that left Jewel homeless Yes, Jewel was one of the most rich and famous people today who were once homeless. "I was propositioned by a boss, and when I wouldn't have sex with him, he wouldn't give me my paycheck," she revealed in an interview with Too Fab. "I couldn't pay my rent that month and I got kicked out of where I was living. I was living in my car, thinking it would only last a couple of months before I could get another job."
Despite the fact that the year she lived in her car was the hardest period of her life, Jewel wouldn't go back and do anything differently. "I'm proud that I turned my boss down, I'm proud that I believed in myself enough to live in my car," she continued. "And even though it got worse before it got better, it got better in a way that wouldn't have been possible if I'd compromised myself and slept with my boss." That's definitely something to be proud of!
Early in her career, Jewel's record label couldn't categorize her
Jewel cites a wide variety of musicians and songwriters as influences, ranging from her family to popular country musicians to eclectic folk singers. She wasn't concerned with genres for a long time, or really all that aware that they existed. So when she was signed to Atlantic Records, her label found it difficult to categorize her music. "The way the business works is that there are very specific genres, and I started to learn that because nobody knew where to put me," she shared in an interview with Music Documentaries and Concerts. "I had a label that was scratching their head, looking at me going, 'We don't know what you are.'"
Fortunately, the execs at Atlantic trusted her enough to make the music she felt passionate about when she cut her first record. "I really fought for my authenticity and they never once asked me to be different, ever," she explained in an interview with Cryptic Rock. "They never told me how to dress, and when I decided to make a Pop record, they didn't have a say or an opinion, they just supported me."
Jewel's debut album made her a star
Here's a fascinating tidbit of information: Jewel was homeless in San Diego when Atlantic Records came calling with a recording contract. To that end, before meeting with the execs, she hopped over to a local Denny's and washed her hair in the sink with hand soap. "I was so elated that the label was coming and I kind of noticed that these women were looking at me like I was a creepy homeless kid washing my hair in the sink," she recalled in an interview with Concert Live Wire. "They were looking at me really pitifully and you know, condescendingly and they kind of brought my mood down."
In the end, those judgmental people didn't matter one bit, as Jewel blew up and became a star seemingly overnight. "It got a lot bigger than I anticipated," she confessed in an interview with Riff Magazine. "I feel really fortunate that I was able to make something that was so authentically representative of who and what I was. I was seen for that. It's kind of an unusual experience for somebody with my background." Unusual sure, but well-deserved? Absolutely.
And while hand soap is probably one of the things to avoid when washing your hair, things clearly worked out.
Performing at the Vatican was a huge moment for Jewel
In 1998, three years after "Pieces of You" debuted, Jewel released her second album, "Spirit." She also had the opportunity of a lifetime fall into her lap when she was asked to perform the album's single "Hands" for a very special occasion. "Well then, you flash forward and I was at The Vatican singing for Pope John Paul with The Vatican Orchestra singing," she revealed in an interview with Concert Live Wire. "The orchestra learned my song 'Hands' that I wrote while I was homeless about stopping shoplifting, saying no matter how poor you are or how broke you are what you do with your hands is up to you."
The entire event helped Jewel put into focus just how famous she'd become, too. "Suddenly to be there, flash forward at The Vatican and singing for The Pope in the Sistine Chapel was, you know, surreal," she continued. What a trip that must have been!
Jewel went in a totally new direction in 2008
Although Jewel broke into the music industry playing pop music, in 2008, she decided to go in a brand new direction. To that end, she wrote and released her first-ever country album, "Perfectly Clear." But as Jewel tells it, this was years in the making. "For me it was natural," she revealed in an interview with Concert Live Wire. "You know I've never seen music as having boundaries and as a writer and a singer I think musically that it's natural."
Additionally, Jewel doesn't think that pop music is all that different from country music, although she acknowledges that the industry labels them that way. "On a business side they've gotten so separate that it's hard, but musically it's the stuff I've been writing my whole career," she continued. "It wasn't like I woke up one day and decided to start writing country, this is just something that I've been doing since I was 16."
Becoming a mother gave Jewel some serious inspiration
In July 2011, Jewel became a mom for the first time when she gave birth to her son with then-husband Ty Murray, Kase Townes Murray (via Rolling Stone). Naturally, going through this rite of passage changed Jewel in a big way, causing her to look inward for answers. "The birth of my son really inspired me to make sure I'm the kind of woman I want my son to know, and looking at the places I've been stagnant, looking for things that were lost and reclaiming them," she shared in an interview with Time. Becoming a parent will do that to you, for sure!
Given Jewel's very humble upbringing, she's concerned about making sure she doesn't raise a spoiled child because she's rich and famous. "I personally think that having fame and money as a parent is two strikes against me," she admitted in an interview with Geek Mom. "I have to figure out how to work around that so I don't create an entitled child." She added that she views where she lives as an extension of her native Alaskan homestead, something that will help her son develop grit.
Jewel played June Carter Cash in Ring of Fire
In 2013, Jewel was cast as June Carter Cash in the television film "Ring of Fire," along with actors Matt Ross and John Doe. That role was something that Jewel was honored to step into, as she has a ton of respect for the groundbreaking woman whom she portrayed. "A lot of people knew her as Johnny Cash's wife and that's why I was honored to be part of the film," she gushed in an interview with Rolling Stone. "She deserved to have her own story told. She was so famous before Johnny."
If you've seen the film, you probably noticed that Jewel's teeth looked perfect, and that her trademark snaggletooth was nowhere to be seen. But that didn't mean that she'd had any work done, as the teeth were prosthetic. "My teeth have always been a controversy," she revealed in an interview with CBS News. "I always have gotten teased for having a snaggletooth, and, at the same time, if anybody thinks I fixed them, I get persecuted, so it's like I can't win." We love you the way you are, Jewel!
Here's how Jewel coped with her divorce
In 2014, after six years of marriage, Jewel and her then-husband, Ty Murray, came to the conclusion that they needed a divorce (via People). Of course, it wasn't an easy experience, but, for Jewel, it was vital to let the marriage dissolve. "My ideal, my dream, my hope was to have a family," she confessed in an interview with Sirius XM. "Losing the fantasy of the family that I wanted was probably the most heartbreaking aspect of the divorce, and it wasn't even real. It was a fantasy."
But instead of finding solace in any vice, Jewel instead turned to her creativity to help her heal instead. "And I write a memoir and a heartbreaking record, peel off every scab I've ever healed and stick my finger in them and write about it," she reflected in an interview with Time. "That's how I dealt with it. But I think it was the best thing I could have done." That's certainly the healthier option!
Jewel co-produced a documentary about homeless youth
Jewel may be rich and famous now, but her experience with poverty and homelessness has had a lasting impact on her. To that end, she started her own non-profit to help at-risk youth, and in 2019 signed on to be an executive producer for the documentary "Lost in America" about youth homelessness. "Anything that can really serve as a good mouthpiece, that can reach a lot of people raising awareness for this issue, I find worthwhile," she said of the movie in an interview with Riff Magazine. "A lot of what we struggle with and what works against us is a lack of awareness and empathy for who and what these kids are, and what they're going through."
Jewel also wrote a song for the documentary entitled "No More Tears." "As a singer-songwriter, I've always felt like it's my privilege to look at the world around me and reflect it from social commentary," she added.
Jewel feels blessed with all she's been able to do
After decades in the music business enjoying a prosperous and celebrated career, Jewel is able to look back and feel a huge amount of gratitude for all that she's accomplished. "I feel really blessed that a kid like me, against a lot of odds, was able to make a living doing something I love," she gushed in an interview with Cryptic Rock. "The fact that my career has been able to be so successful as a singer-songwriter is very fulfilling to me."
Jewel credits her longevity and staying power to the fact that she's always followed her heart, something Bob Dylan and Neil Young advised her to do out of the gate. "It is because of my mentors really reinforced that you have to follow your muse and you have to go wherever you feel like going," she continued. "That's what I've done and it's really been a tremendous pleasure."
Jewel and her father reconciled in 2020
One thing that Jewel has always been candid about is that her home life was unstable growing up. But rather than let the damage from those formative years fester, Jewel refused to let the toxicity mar her for life. "I was determined to heal: to let go, move on and figure out how I could be the one who changed those habits," she revealed in an interview with People. And she did, even though that meant leaving home and moving through the world on her own.
However, in a tender development in Jewel's story, she revealed in 2020 that she and her father had mended their relationship. The "Foolish Games" singer celebrated the occasion in an Instagram post on Father's Day. "He got sober and did this amazing inner work," she explained to People. "It's a profound transformation. We have a really authentic, great relationship now, but it's because he did his work, and I did my work." Excuse us while we collect ourselves.