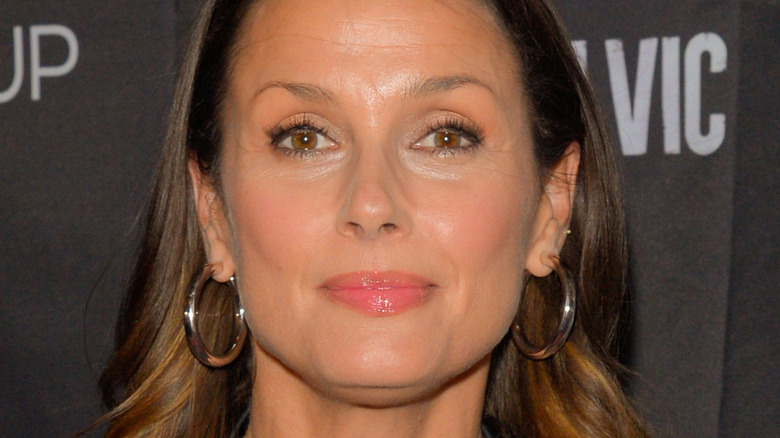 Celebrity and accomplished actor Bridget Moynahan's story is one of ups, downs, and everything in between.
As reported by CBS, the Binghamton, New York, native grew up far away from the glitz and glam of Hollywood with aspirations of being a dentist. Alas, fate had very different plans for her. After a brief stint at the University of Massachusetts, Moynahan embarked on a career in the spotlight. "I've always wanted to go back. But now I don't know if I have the confidence not to be defeated by the work," she confessed about her longing to finish college.
It's reported that she also developed an interest in law school after many seasons on "Blue Bloods," but that also proved to be short lived. "Somewhere around the fourth or fifth season of 'Blue Bloods' I thought I might try to go to law school," she said, before adding "Then I saw the LSAT study guide." Whoops, never mind!
But besides being a college dropout turned fashion model and successful actor — how else has Moynahan's life transformed? Keep reading to find out!
Bridget Moynahan was a sports jock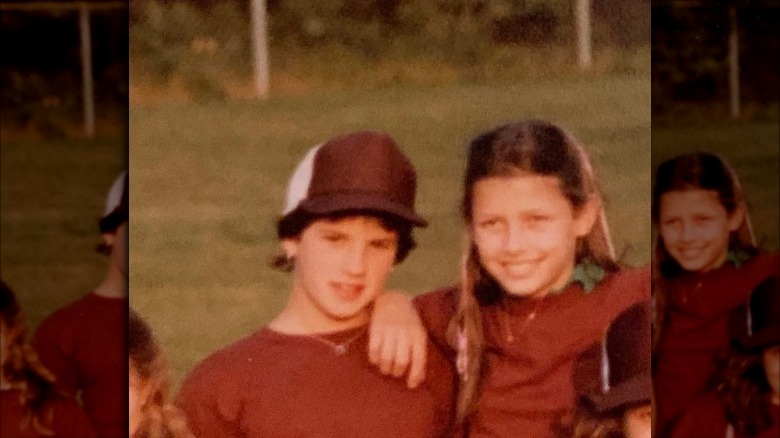 Actor and fashion model Bridget Moynahan (née Kathryn Bridget Moynahan) is widely known for her good looks but as it turns out she hasn't always been interested in beauty and fashion.
As reported by WebMD, growing up, Moynahan preferred sports over fashion. "I grew up playing sports and I was on teams my whole life," Moynahan confessed about her less-than-glamorous childhood. "I was also active during the summers in tennis camps and basketball camps. I've just always been active; it's been part of my lifestyle my entire life. There was never a moment that I wasn't working out. I think it's been instilled from my childhood," she continued.
However, there was one competitive activity she was not a fan of: dance. "Hated the tights, hated the tutu," she confessed during an interview with People before adding, "had my mother take me to the soccer field."
Bridget Moynahan made it BIG on Sex and the City
Bridget Moynahan landed her first big break after scoring what was initially supposed to be a limited role on the iconic HBO series "Sex and the City." In the role, Moynahan portrayed Natasha, the wife of John James Preston, a.k.a. Mr. Big and protagonist Carrie Bradshaw's on-again off-again flame.
Unfortunately Moynahan learned the hard way that not everyone was willing to accept another woman in Mr. Big's life. "Once it was serious with Big, I don't think people were very happy with me," she confessed during an interview with People in 2002. "You would just get the looks." Still, Moynahan did such a good job playing "the other woman" that she secured not just one episode, but a seven-episode arc. "I don't think the character had any lines until the last episode when she confronted Carrie," she dished during a 2016 appearance on "The Meredith Vieira Show" about the "lucky spot" she landed on the famous show.
Bridget Moynahan became a mother
Unfortunately, Bridget Moynahan's life hasn't been without scandal. As reported by Us Weekly, Moynahan's personal life became tabloid fodder in 2006 when it was revealed that she was carrying her ex-boyfriend and famous football player Tom Brady's child. To make matters worse, Brady had already moved on and cozied up to supermodel Gisele Bündchen.
"I'm not sure anyone — and I could be wrong in this — grows up thinking, I want to be a single mom," she famously divulged to Harper's Bazaar in 2008. Still, she was determined to be a good one. "Going through that traumatic time of being heartbroken and then being pregnant turned my whole life upside down and inside out and just knocked the wind out of me," she continued. "But I got so much out of that. It's golden and it's tough and it was f***** up. But now I have a child, and it's the best thing in the world," she declared.
Bridget Moynahan tied the knot
Even after such a high-profile split from pro-football player Tom Brady, Bridget Moynahan did go on to find love and happiness.
As reported by People, Moynahan said "I do" to Wall Street businessman Andrew Frankel in October 2015 during a chic and cozy ceremony in the Hamptons. According to an unnamed source, the couple's friends and family were present for the nuptials. It's also reported that Moynahan's son that she shares with Brady was "excited" to be getting three older brothers out of the deal. Win-win!
Moynahan took to Instagram to share the good news. "Oh, by the way, guess what I just did @johndolanphotog #sohappy #perfection #friends #family #forever," she penned alongside a photo of the couple in their wedding attire.
Only weeks later, while doing an appearance on "The Rachael Ray Show" and making the press rounds for her new recipe book (via People), the newlywed took a moment to brag on her hubby. "He really is the sweetest," she gushed before adding, "He's the nicest guy ever. Genuine, kind and sensitive. He's the best."
Bridget Moynahan added author to her résumé
"Blue Bloods" star Bridget Moynahan added "author" to her résumé in November 2015 when she published "The Blue Bloods Cookbook," a collection of recipes from her mother and her "Blue Bloods" castmates. "Every cast member gave a recipe," Moynahan told CBS about how her various co-stars contributed to the venture.
But she wasn't done quite yet. In April 2019, along with journalist Amanda Benchley, Moynahan published another book — though this one had nothing to do with food or cooking. During an interview with CBS Watch! magazine, Moynahan explained that her second book, "Our Shoes, Our Selves: 40 Women, 40 Stories, 40 Pairs of Shoes," was a collection of essays from different women about their shoes and the "personal significance" they held in their lives.
For Moynahan, it was a pair of Miu Miu motorcycle boots. "I decided that these boots would give me back some of the confidence and strength that I had lost—lost from a very public breakup; lost from having a baby on my own; lost from two surgeries to correct hernias from having my baby; lost from not losing baby weight because the two surgeries kept me from recovering; lost from feeling incessantly violated by the paparazzi," she famously penned in her own essay.
We only have one question: where can we find our own pair of Miu Miu motorcycle boots?