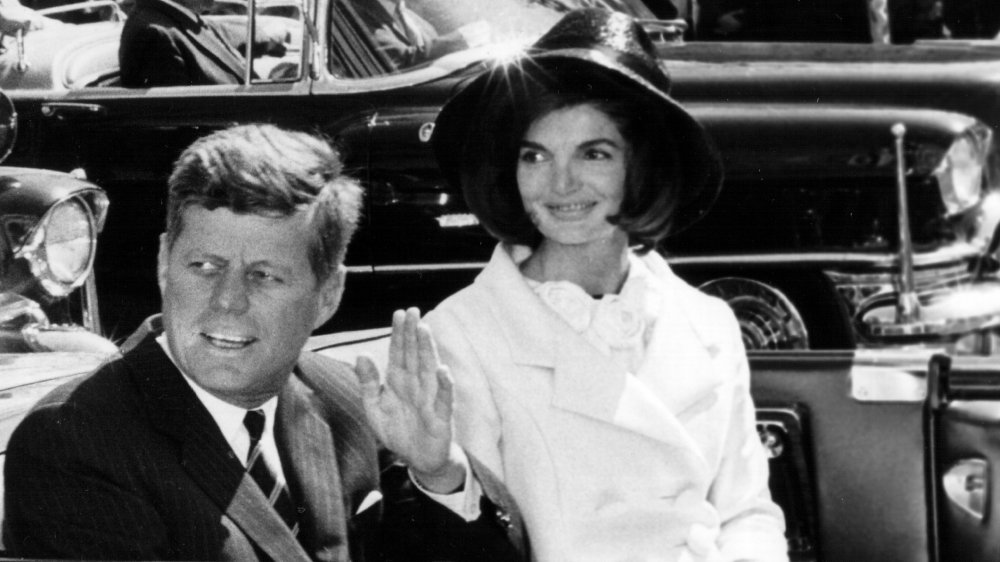 The belief that ancestral curses exist isn't a new concept — they've even been a part of Judeo-Christian beliefs. According to Romans 5:18, "[Adam's] sin brought guilt to all people." So, what exactly does this mean? If one family member does something atrocious, have they cursed all of their future generations to come?
While it's easy to scoff at the idea, there might be some truth to it. As Psychology Today explains, "Our brains are pattern-detection machines that connect the dots, making it possible to uncover meaningful [reasons] among the barrage of sensory input we face. Without such meaning-making, we would be unable to make predictions about survival and reproduction." This sort of thought process is called "apophenia," or in even simpler terms, "patternicity," coined by science historian Michael Shermer, who claimed that "our brains do not include a 'baloney-detection network' that would allow us to distinguish between true and false patterns."
However, sometimes situations go from slightly suspicious to downright creepy, and chalking things up to patternicity just doesn't seem right. In fact, there have even been a number of historical families throughout history that have allegedly been cursed. Throughout all the freak accidents, bizarre deaths, and hexes that have plagued various clans, let's dig up some roots of these famous family trees — and hope we don't uncover too many skeletons along the way.
The Rockefeller family suffered '150 years of turmoil'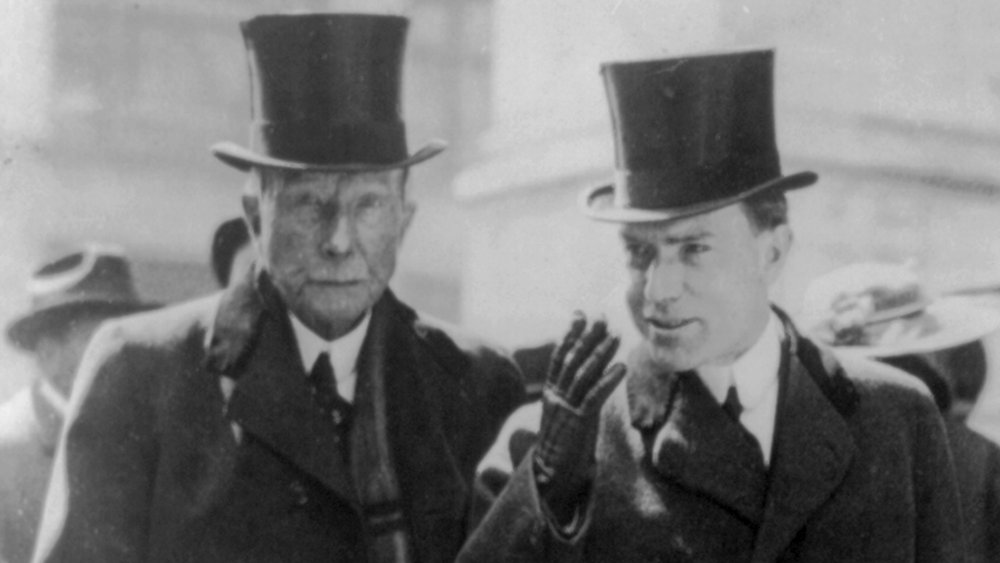 Does the name Rockefeller ring a bell? It should, as the family is known to be one of the richest in America. Unfortunately for these economic heavyweights, being one of the most prominent families in the US comes with its own misfortunes. The clan's troubles began as John D. Rockefeller (a.k.a. the world's first billionaire) rose to the top of the oil business. As Smithsonian Magazine writes, "he was himself ruthless […] People hated Rockefeller's guts." So, did he cross anyone to the point of a curse? Some people seem to think so.
In 1951, Winifred Rockefeller, the great-niece of John D. Sr., committed suicide by "leaving two cars running in her Greenwich garage" — with her two children found inside one (via Lohud). Exactly a decade later, in 1961, Michael Rockefeller, great-grandson and heir to the fortune, was visiting New Guinea, working on gathering indigenous art. One day, his boat overturned, capsizing, with the 23-year-old vanishing without a trace. According to Savage Harvest (via Smithsonian Magazine), some believe Michael was eaten by cannibals. Less than two decades later, in 1978, John D. Rockefeller III was killed "in a three-car crash" (via Lohud).
As The Rake writes, "Add to the above bouts of depression, alleged affairs, and divorces citing mental cruelty […] the 150 years of turmoil suffered by [the Rockefeller] family" gives us the obvious conclusion that maybe something more sinister has been at play all this time.