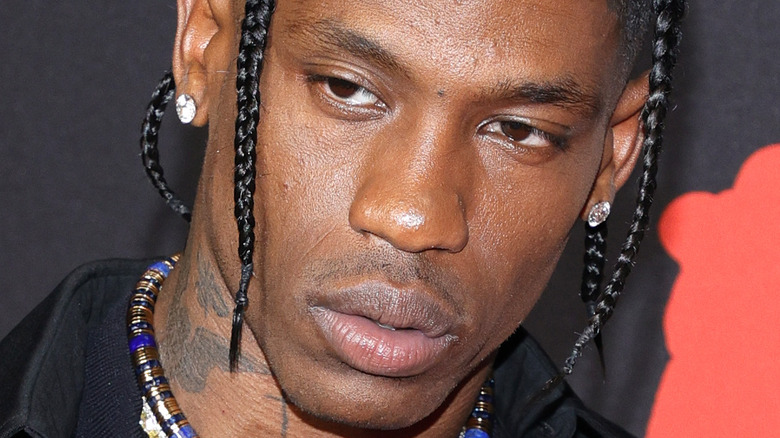 Travis Scott isn't exactly a shrinking wallflower — that's safe to say, and his outspoken attitude has gotten the rapper into some trouble more than once.
Kylie Jenner's man is pretty much on his way to being crowned the king of feuds at this point (okay, maybe joint king alongside his soon-to-be former brother-in-law and fellow rapper, Kanye West). Pretty much anyone who's anyone has had something to say about Travis Scott. Only, a lot of the things they say aren't exactly the nicest.
West himself had his own disagreement with the star. Though we can't quite class this one as a drama-filled feud since they made up, West and Scott did seem to fall out over the latter teaming up with Drake. West made it clear on Twitter that he wasn't happy about Drake and Scott's track together in December 2018, before tweeting an update on their falling-out to confirm they'd "expressed [themselves]" and it was "all love." Feud averted, West plus Scott collaboration activated. They are family, after, thanks to the Kardashians!
But all of that was just a drop in the ocean when it comes to Scott's many beefs, and there are plenty that most certainly aren't "all love." So buckle up, hold on tight, and prepare to get "Goosebumps" as we take a look at some of the famous faces who seriously do not get along with Travis Scott.