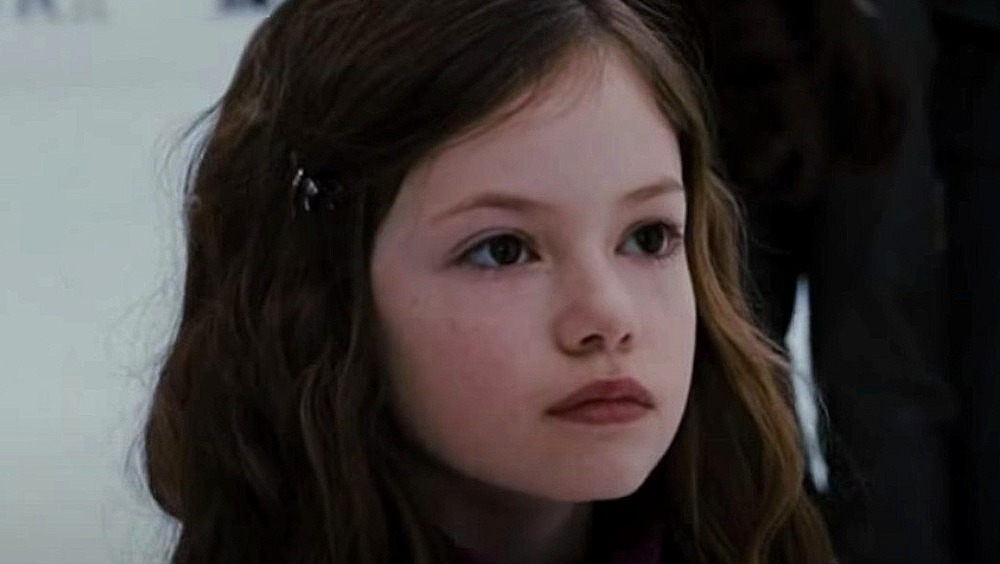 We've all watched Renesmee Cullen grow up on screen. Through the final two parts of the Twilight saga, this half vampire half mortal aged all the way from birth to becoming a teenager. Naturally, the actress who played her grew up, too — seemingly just as quick as her famous character.
After appearing in both Breaking Dawn films, Mackenzie Foy's career skyrocketed. Beyond the blockbuster franchise, die hard Twi-hards didn't have to wait long to see Mackenzie Foy in many other big movies. And when more casual fans see Foy on the street, they find themselves doing a double take. "Sometimes I'll get, 'You look like the girl who was in Twilight, is that you'?" Foy explained to USA Today. Yep, she's really Renesmee.
The popular saga was what truly propelled the young star into, well, superstardom — all before she turned 10 years old. "Doing Twilight, because it was my first movie, has pretty much prepared me for everything else that I've done," Foy told Good Morning America.
Although she will always be remembered as Renesmee, a character from one of the most popular movie franchises of all time, Foy has no ego about it. "I do not consider myself famous at all," she admitted to Refinery29, adding, "I'm just Mackenzie." But to those who have only watched her on the big screen, Foy's transformation has been stunning. Here's a look at how she went from budding star to bombshell.
Modeling was Mackenzie Foy's gateway to acting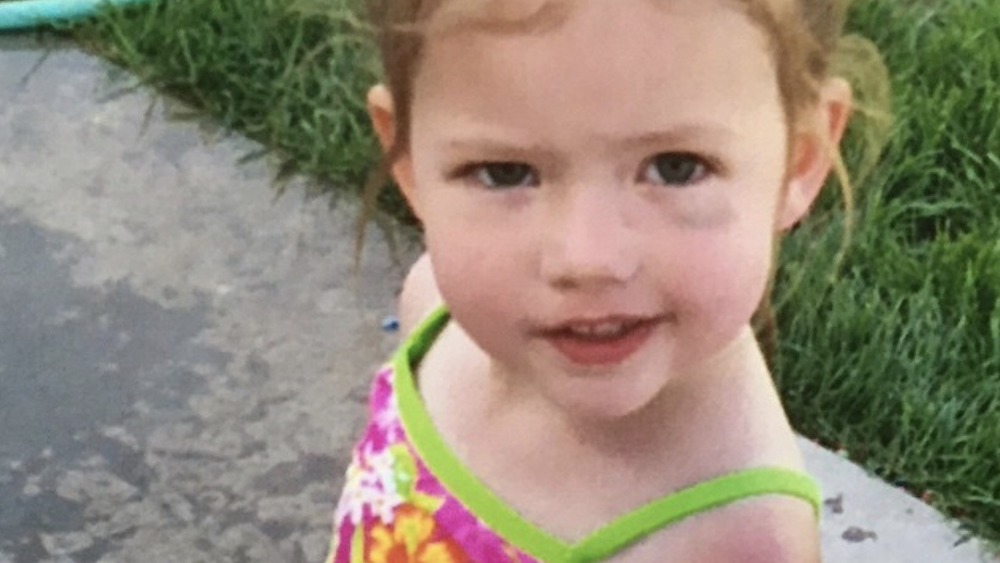 Mackenzie Foy joined the entertainment industry pretty early in her life. "I started working when I was 3," she explained to Refinery29, but it wasn't on the big screen just yet. Foy landed her first role as a model in 2003, posing in subsequent photoshoots for Guess, Ralph Lauren, Gap, and Garnet Hill.
While she was busy being seen in print and TV ads everywhere, she eventually was bitten by a vampire — er, we mean, the entertainment bug. However, even at an early age, Foy knew she wanted to eventually find herself in the film business. "I want to be a movie director when I grew up," she revealed during a photo shoot for Gap when she was only 9 years old.
Foy has never known anything else other than the spotlight. Though she grew up with no other family members in the film industry, she was lucky enough to grow up in Los Angeles and was a local to the show business that surrounded her (via Breakfast Television Toronto). She also had some pretty supportive parents cheering on this aspiring child star. They were the ones who were constantly telling her, "Just work hard, and if you do that, you can achieve your goals," she explained to The Young Folks.
Little did she know, her big break in The Twilight Saga: Breaking Dawn – Part 1 would soon be coming.
Mackenzie Foy started out with small roles on TV
Shortly after becoming a model as only a small child, Mackenzie Foy started appearing in ads on the small screen, booking roles in commercials for big name companies, including Barbie, Pantene, Burger King, and Ross (shown above). From appearing in print to making her way on to the big screen, it seemed like an easy — and obvious — transition. Yet, during her endeavor to become a director, Foy's time on TV made her have a huge realization. "I was eight years old when I knew I wanted to be an actress," she told IndieWire. Lucky for her, some of the commercials she appeared in required her act out scenes.
From there, Foy officially joined the entertainment industry in 2009 as an extra on scripted television shows. She had small appearances in three pretty popular ones at the time, 'Til Death, Hawaii Five-0, and Flashforward. Though she only appeared in a single episode for each series, she was clearly on her way to stardom. The opportunities were coming quickly after her, too. It only took three television episodes before casting directors came calling for this aspiring actress. "And then the movies happened," she told IndieWire.