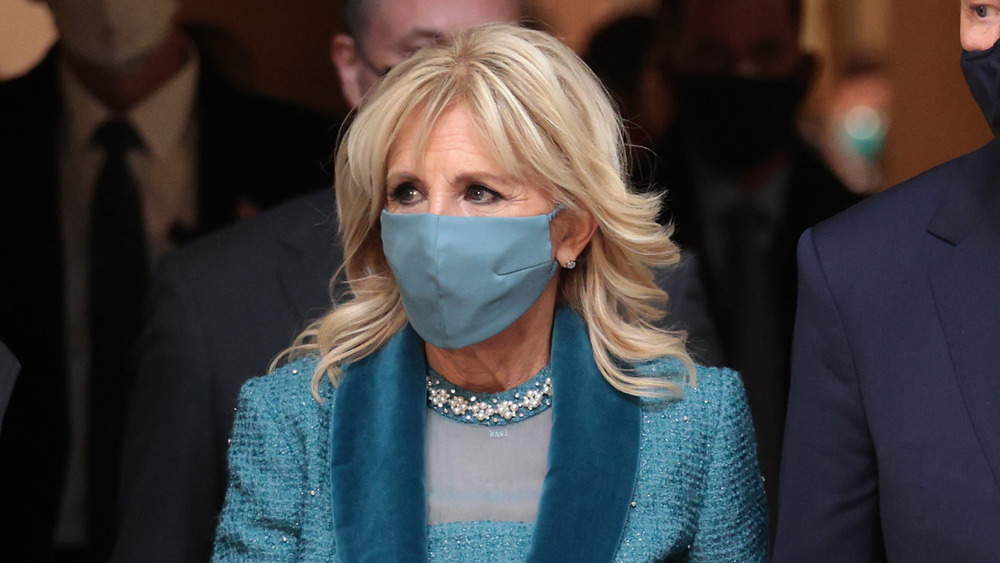 All eyes are on Dr. Jill Biden as the new first lady. The lifelong educator, author, and wife of President Joe Biden will hold down two jobs while serving in the White House: first lady and English professor (via Town & Country). However, this isn't her first time doing double duty: While serving as second lady during the Obama administration from 2008 to 2016, Dr. Biden continued to teach full-time. Now that's pretty impressive!
The accomplished first lady not only has quite the resume, but she also has impeccable taste in fashion. So far, she's had a tendency toward rising American designers who value sustainability as much as style (via Town & Country). Her style appears to be classic but feminine, and she's clearly a fan of wearing blocks of color (via Vogue).
It's a given that the first lady's clothing during her time in office is bound to cost a pretty penny. After all, she has a lot of people to impress! So, what we want to know is how much do these impeccable looks cost? Keep reading for an up-close look at the most expensive outfits Dr. Jill Biden has ever worn.