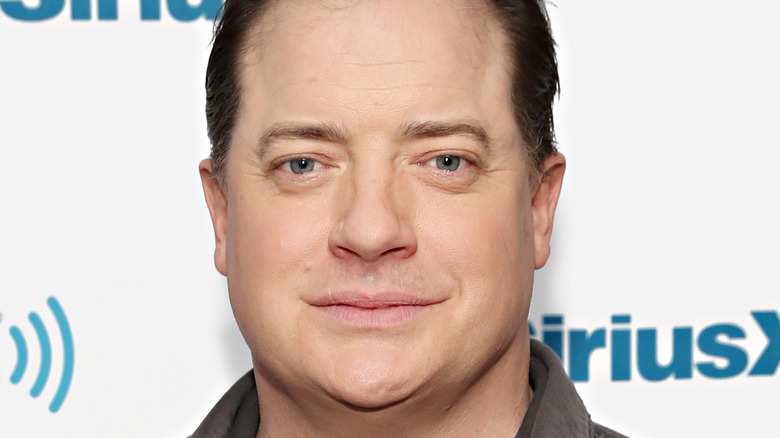 This article contains references to sexual assault and mental health issues.
It's something that fans of the actor have repeatedly had their hearts broken reading about: All the tragic details about Brendan Fraser that have been in some way related to his apparent disappearance. The actor was one of the most beloved and bankable stars of the '90s — the "Blast From the Past" star was charismatic and versatile, as gorgeous as he was goofy. And though he had solid comedic timing, his dramatic roles packed an emotional punch like few others (if you remember his "Scrubs" plotline, then you're likely still recovering from that particular heartache).
Within just a few short years, however, it went from feeling like Fraser was everywhere to discovering he was nowhere. In fact, it happened so quickly that most people barely noticed — until he started to make a return. With critically acclaimed performances in shows like "Doom Patrol," "The Affair," and "Trust" and newfound approval from big-league directors like Martin Scorsese and Darren Aronofsky (who both cast him in their films, via Indiewire), Fraser's long-overdue comeback kicked in some time from 2016 onwards.
And as his star has continued to climb back up, fans have also been made privy of some of the tragic circumstances surrounding Fraser's life and career. One of Hollywood's seemingly nicest guys had a really rough run of it, and here's why.
Being a Hollywood himbo destroyed his body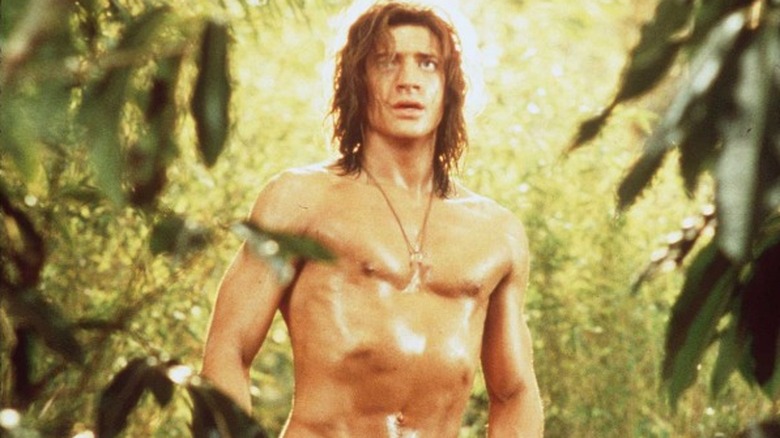 If you've seen Brendan Fraser's 90's work in films like "George of the Jungle," "Encino Man," and "Airheads," then you'll know that there was something he was very, very good at: Acting stupid and looking beautiful. Tragically, maintaining such a look for himself took an extreme toll on his body. Speaking to GQ, Fraser expressed how his 'Himbo' phase made him "[try] too hard, in a way that's destructive." He pushed himself to deliver terrific physical performances in his films, doing stunts and taking injuries "for the good of everyone" -– except, clearly, himself.
His body was in such bad shape that by 2008 he was having to build "an exoskeleton" for himself daily out of tape, ice, and "downhill-mountain-biking pads" which could fit under his clothes. He subsequently spent seven years "in and out of [the] hospital," receiving surgeries to undo the damage inflicted from his career. This included "a partial knee replacement," some spinal procedures, and even surgery to repair his vocal cords.
Reflecting on this part of his career with GQ, Fraser compared himself to the horse from George Orwell's "Animal Farm" who would "work and work and work … for the good of the whole" and did so "until it killed him." Fraser had been sent to Hollywood's glue factory –– but thankfully for everyone, he managed to make his way back out. But not without some needless criticism.
Ridiculed and body shamed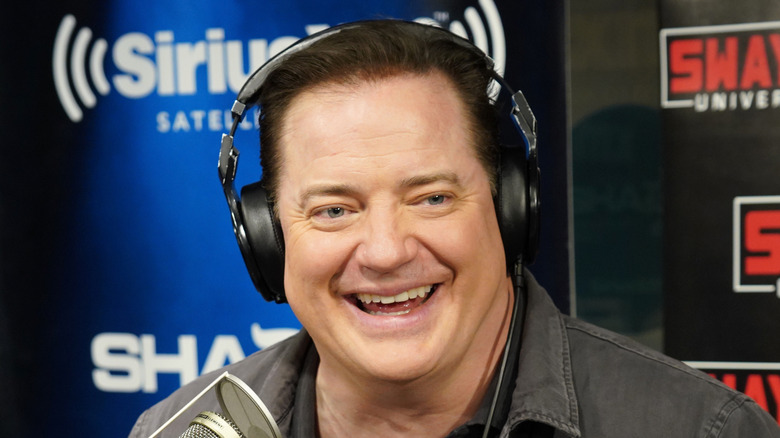 In the midst of his physical turmoil, tabloids and gossip blogs grew increasingly cruel about Fraser's changing appearance. Critics were horrified to discover that the once hunky star had succumbed to (shock!) the everyday processes of aging and had inexplicably lost his signature abs and luscious long hair. Various publications gleefully published images of Fraser "looking so bald his head fell somewhere between hard-boiled egg and Don Rickles" and then later ran similarly critical articles positing that he'd had hair plugs installed (via E!).
Meanwhile, the Daily Mail ran an entire news item about the star's figure, and poked fun at Fraser looking "substantially larger." The infantile jibe they led the piece with? "Who ate all the pies?" Whether they realized it or not, they were truly kicking a man when he was down. After all, working out for rock-hard abs was likely (and correctly) low on Fraser's priority list as a man undergoing several surgeries.
Fraser took the jibes in his stride during an interview with Parade -– but it's hard to know whether he was speaking honestly or defensively on the topic. Claiming he consciously gained some extra pounds for the movie "Furry Vengeance," to help him with "physical comedy," Fraser suggested kids and adults alike got a kick out of it. "They're like, 'Ha-ha, look! …the guy who was really buff in all those action movies has gotten fat.'" Does anyone else's heart just obliterate reading that?