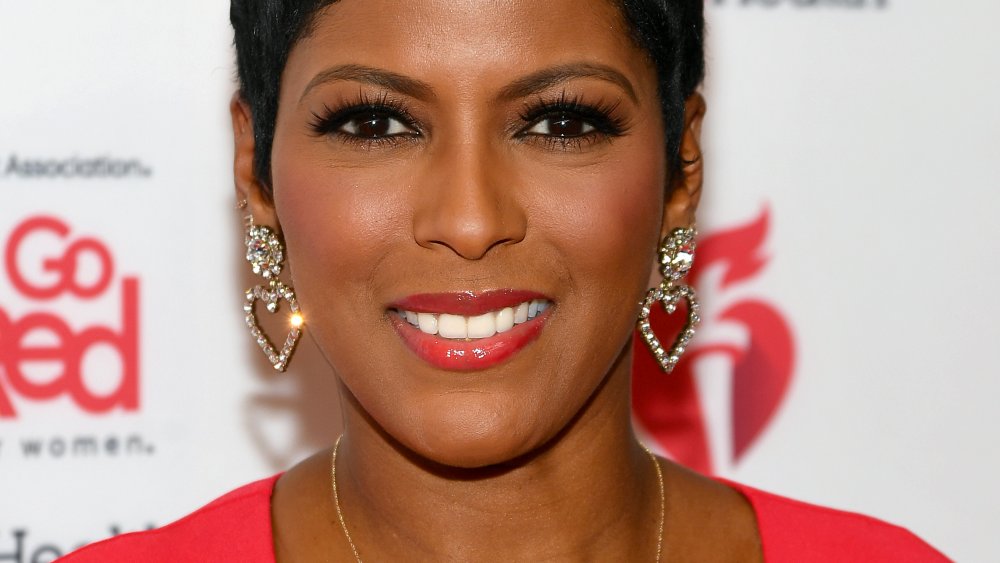 Tamron Hall became a household name by rising up the ranks in television news. After getting a broadcast journalism degree from Temple University, she started her career in Bryan, Texas. From there, Hall made stops in Dallas and Chicago, before joining NBC News as a reporter and anchor. In a career that seemingly peaked with a highly coveted spot on Today in 2014, she became the first Black woman to have the title. The moment was a dream come true for Hall, who described the moment as "walking on cloud nine," to Essence. It was a moment the journalist worked hard for. But the moment came crashing down in 2017, with her tabloid-worthy departure from the history-making gig on the popular morning show, which we'll detail momentarily.
Fortunately, in her subsequent break from the television screen, Hall was able to find a moment of deep introspection. She also found love, and started a family. In an inspirational turnaround, Hall then landed her own daytime talk show in 2019. As of this writing, it seems like Hall has it all, but she got to this moment after a series of hardships. These are the tragic details about Tamron Hall.
Tamron Hall's humble Texas beginnings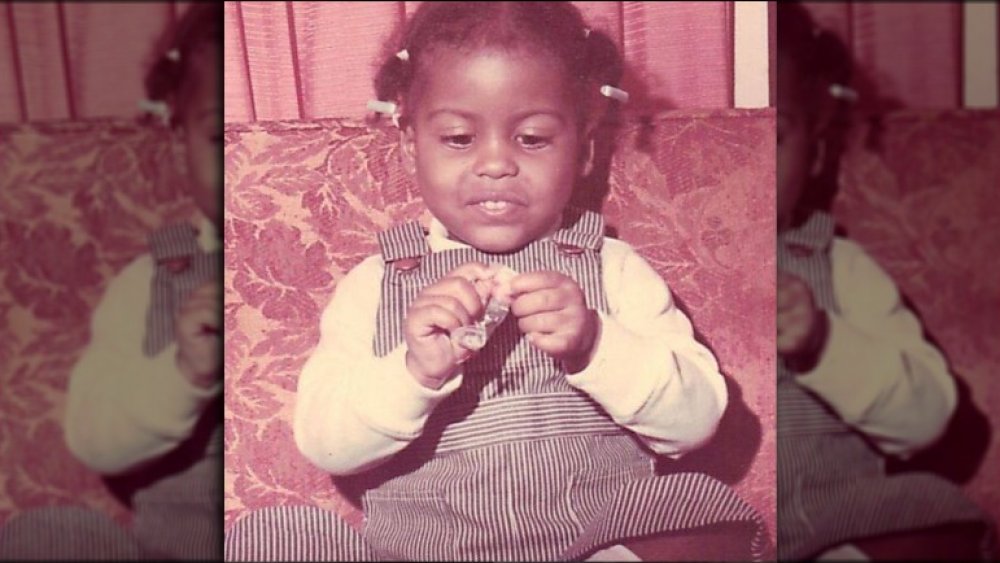 Tamron Hall came into the world on Sept. 16th, 1970 in Luling, Texas. It was a rural area, far from the "big city life" she was destined to have one day. Hall told New York Gossip Gal, it was "an incredibly small town, population I think like a thousand, if that — and I grew up very, very poor and living outside. Our entertainment was a water hose and spraying it at each other running around." The life didn't have a lot of glitz and glamour, but Hall loved it anyway.
In an interview for Talks at Google, Hall elaborated on her family's humble background. Her mother was born to a sharecropper who only had a second grade education. Her family taught her priceless lessons. In a piece for HuffPost, Hall wrote that her grandfather "taught me to expect nothing, but always be ready to help and share what you have with others." Hall's family's hard work isn't lost on her. In fact, she is thankful for it. On the Google stage, she said, "They are the fabric of why I'm here now, so is it luck? I don't know. … To just chalk it up to hard work, it's just not true, because you can't control some of these variables."
Regardless, Hall is grateful for the hardscrabble upbringing: "It was the most basic childhood you can imagine, yet it was all mine and all things were perfect."
A loss in the family kept Hall silent for a long time
One of Tamron Hall's biggest pains was losing her step-sister, Renate. On her eponymous show, she described Renate as "an "effortless energy of love." But in 2004, her "big sister," as Hall affectionately referred to her, was found dead in the pool of her Houston home, having apparently been beaten. Hall has rarely spoken about this pivotal moment in her life in detail, but she made an exception on her show in October 2019 to chat about the loss with Renate's son, Leroy Moore (pictured above). "We never discussed it. Because I didn't know what to say," Hall revealed about her family's long-held silence on the matter.
Hall says Renate was frequently in abusive relationships, and that there was only one person of interest in her murder case. "Do we know who did this to her as defined by a court of law? No," Hall told People, adding, "But I can tell you I witnessed an act of violence and there were only two other people in that room." At the time of this writing, the case remains unsolved.
Renate's death is painful for Hall, but she has found a way to use those feelings to inspire impactful change. In 2016, Hall launched the The Tamron ♥ Renate Fund, with Safe Horizon, an organization that provides services for victims of abuse and violent crime. "No one deserves what happened to my sister," she told People.