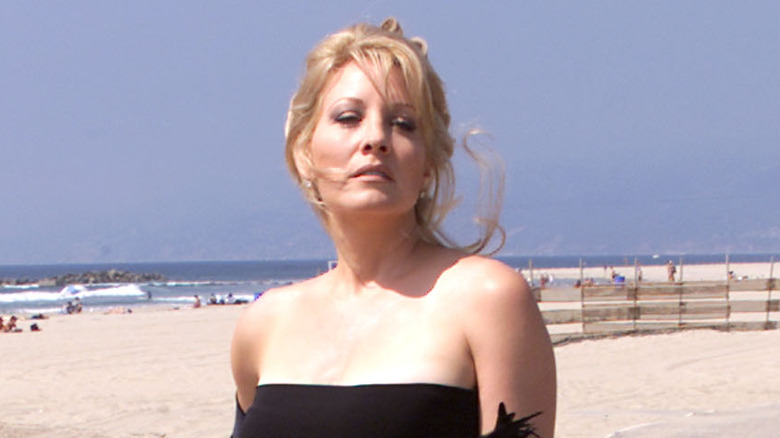 Linda Kozlowski was a struggling actress when she auditioned for a movie whose star and creator was an obscure Australian actor whose name elicited puzzled looks in Hollywood. She landed the part, not realizing that audition would forever shape her life when the low-budget comedy about a crocodile hunter from the Australian Outback turned out to be one of the biggest movies of 1986.
"Crocodile Dundee" went on to earn a staggering $328 million at the international box office — not too shabby for a movie that cost about $7 million to make (which reportedly included investments from a few wealthy cricket players and INXS singer Michael Hutchence), making star Paul Hogan a household name and a hot property in Hollywood.
Yet with all that success, Kozlowski pulled a vanishing act. She hasn't appeared onscreen since 2001, when she revived her "Crocodile Dundee" role for the ill-fated sequel "Crocodile Dundee in Los Angeles." For an actress who played the female lead in one of the biggest films of the 1980s, her career went surprisingly quiet in the years that followed. So what happened? Read on and discover the amazing secret behind Linda Kozlowski's exit from Hollywood.
How Linda Kozlowski landed the role that made her famous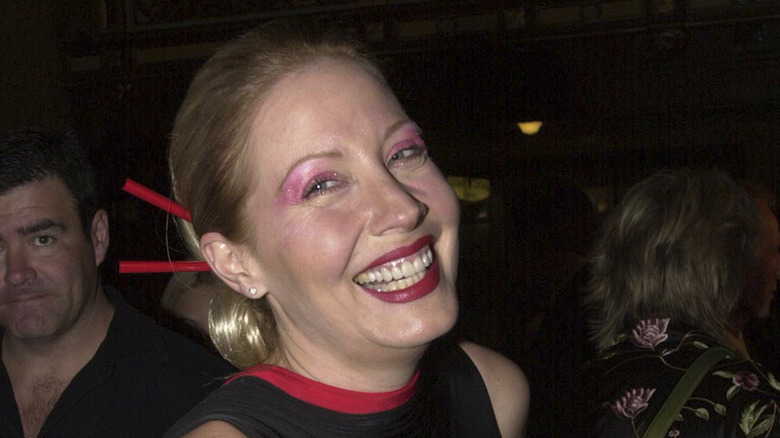 When she auditioned for "Crocodile Dundee," Linda Kozlowski was an up-and-coming actress with only two screen credits under her belt: a bit part in a short-lived TV series called "Nurse" and the pivotal role of Miss Forsythe in a 1985 television adaptation of "Death of a Salesman" starring Dustin Hoffman, a role she had previously played in Hoffman's Broadway revival of Arthur Miller's acclaimed tragedy.
"Before 'Dundee' she was unemployed and broke," "Crocodile Dundee" star Paul Hogan told People of his co-star in 1986, "but she delivered the goods. She was a star-in-waiting. When she signed up and was coming to Australia, it sort of worried us a little bit. She was a New Yorker. But she was terrific — a pleasure to work with."
Kozlowski had become friendly with Hoffman, and the actor called the "Crocodile Dundee" team to put in a good word. "Dustin's call was like the Good Housekeeping Seal of Approval," a friend told People, "but Linda got the movie because they liked her."
Shooting Crocodile Dundee was no picnic for Linda Kozlowski
In "Crocodile Dundee," Linda Kozlowski played street-smart NYC travel reporter Sue Charlton, who's out of her element when she finds herself in the middle of the Australian Outback. As she told People, her character's reaction to her new surroundings wasn't all that different from her actual experience.
"My hut was literally right on the edge of a billabong [a crocodile-filled swamp]," she explained. "Now that they're protected, the crocs have all gotten huge and fat and cocky. Crocodiles are really bold, and they do come up on land. Late at night, when we were going to the mess hall, we'd be … very careful."
However, Kozlowski proved to be a trouper. "We thought the bugs and the snakes and the danger of crocodiles would freak her right out," said actor Paul Hogan. "I mean, there have been three or four deaths up there from crocodiles since Christmas, and there were crocodiles in the water where we shot the movie. But she never complained. She was professional. She never said, 'I won't do these things.' Mind you, we had a guy with a loaded Magnum between her and the water."