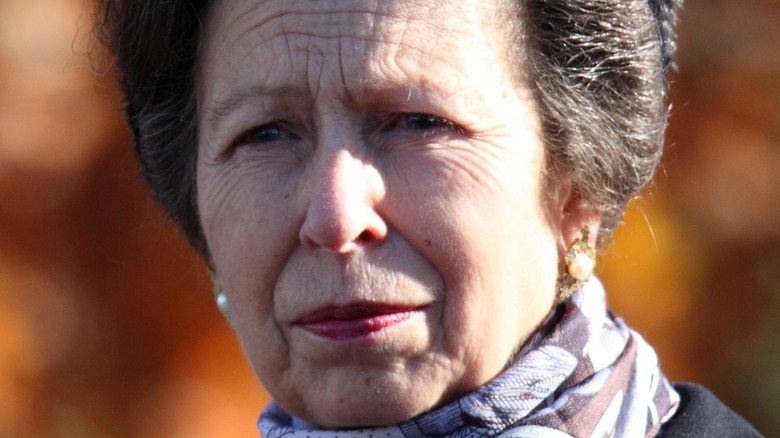 Being a princess, as Princess Anne is, might seem like a wonderful existence to many, but is royal living as charming as it sounds? Royals, after all, are people just like everyone else. While they may have more privilege than most of us, there are a lot of drawbacks to being royal. This is especially true for members of the British royal family who are constantly in the public eye.
The difficult life of a royal is something that Princess Anne, the Princess Royal, knows all too well. Born on August 15, 1950 (per Biography), Anne is the only daughter of Queen Elizabeth II. Her life hasn't exactly been a fairy tale, though. Aside from the burden of growing up as a member of the world's most famous royal family, Anne has also been through a number of painful events throughout her life including a rather lonely childhood, a highly-publicized divorce, and some major disappointments.
She may be a princess and have grown up in the lap of luxury, but the truth about Princess Anne is more tragic than you may think.
Princess Anne didn't spend much time with her parents as a child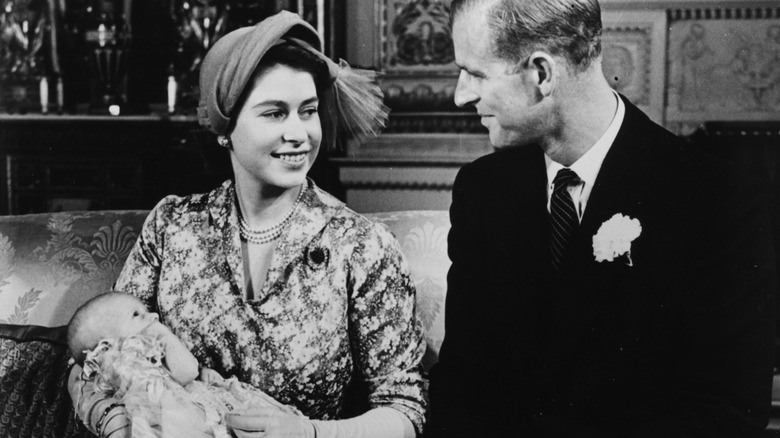 While Queen Elizabeth had not yet been coronated when Princess Anne was born, she was still quite busy as the heir to the throne. There were even more constraints on her time after she inherited the crown 1952, when Anne was just shy of 2 years old. As noted by CheatSheet, the young royal didn't have much time for her young children, often leaving Prince Charles and Princess Anne with a nanny for months at a time as she traveled the globe for her royal obligations.
This isn't to say that Queen Elizabeth neglected her children. On the contrary, she believed she was doing the right thing by allowing her children to stay in a stable environment rather than constantly uprooting them. "She had been brought up in that style herself, after all, with her parents leaving her at home and entrusting her entire schooling to a governess and home tutors," royal biographer Robert Lacey told Town & Country.
Per Express, the young princess went off to boarding school at the age of 13. While Anne enjoyed her time at Benenden School, it meant that she was even further separated from her family.
Princess Anne was displaced by her younger brothers in the line of succession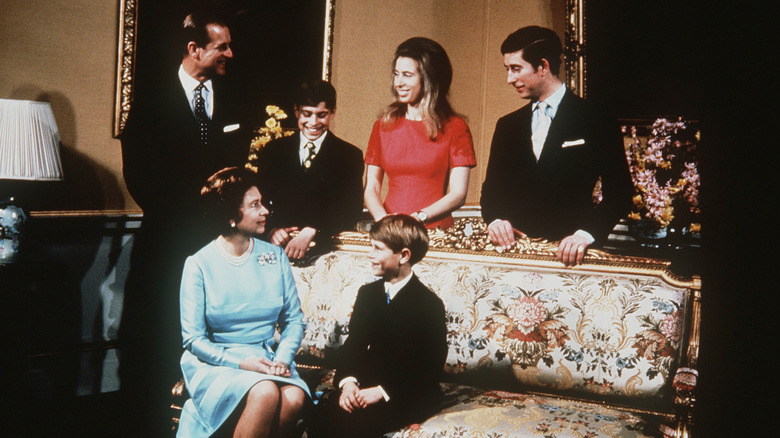 The BBC noted that, at the time of Princess Anne's birth, she was third in line to the throne. Only her mother, the then-Princess Elizabeth, and her older brother, Prince Charles, were ahead of her. As her younger brothers were born, though, she was displaced in the line of succession, growing ever-further from the throne as they themselves went on to have children.
This is because of an archaic and patriarchal rule which stated that male heirs to the throne take precedence over female heirs. While the Succession to the Crown Act (2013) ended this practice, it only did so for heirs to the throne born after October 28, 2011. This means that Prince William's heirs are decided by birth order rather than their sex, but it doesn't bring Anne any closer to the throne as her younger brothers, Prince Andrew and Prince Edward, still rank ahead of her — as do their children and their grandchildren. Anne is now 16th in line to the throne but would have been ninth — right after Prince Harry and Meghan Markle's daughter, Lilibet — if the act had been changed sooner.