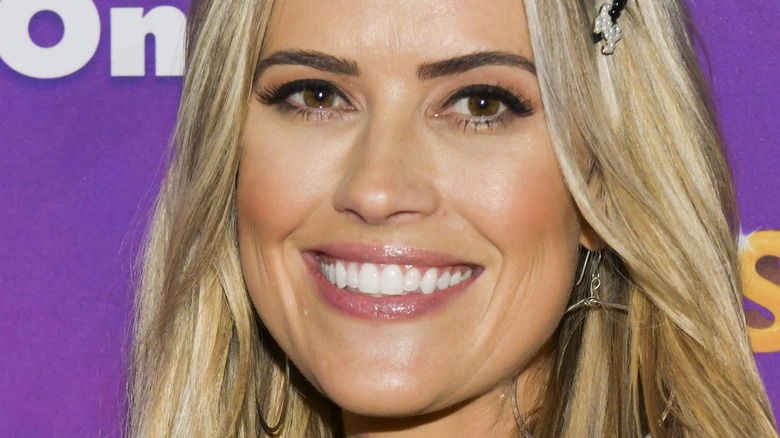 Christina Haack seemed to have found her fairy tale after heartbreak when she fell madly in love with Ant Anstead a few months after splitting with her husband, Tarek El Moussa. The "Flip or Flop" stars' seven-year marriage ended in a pretty explosive fashion when they announced they were going their separate ways following a widely reported incident that allegedly saw Tarek leave the couple's home with a gun. (Christina allegedly thought he was suicidal, but Tarek later explained to Dr. Oz that he was going out to "scout trails.")
"Like many couples, we have had challenges in our marriage. We had an unfortunate misunderstanding about six months ago and the police were called to our house in an abundance of caution. There was no violence and no charges were filed," they told People in a joint statement in December 2016 while announcing their split.
But Christina appeared to find someone to confide in with Ant when she told People that he wasn't phased by everything that stemmed from her very public breakup with Tarek and saw herself marrying him. "We basically do the same thing, so he gets what my world is like, and he's just rolled with the punches and handled everything so well," she gushed in July 2018.
Christina and Ant did go on to get married in December 2018, but, sadly, their relationship just couldn't go the distance and ended in divorce. Read on for the signs the twosome's romance was doomed from the start.
Both Christina Haack and Ant Anstead were married to other people when they got together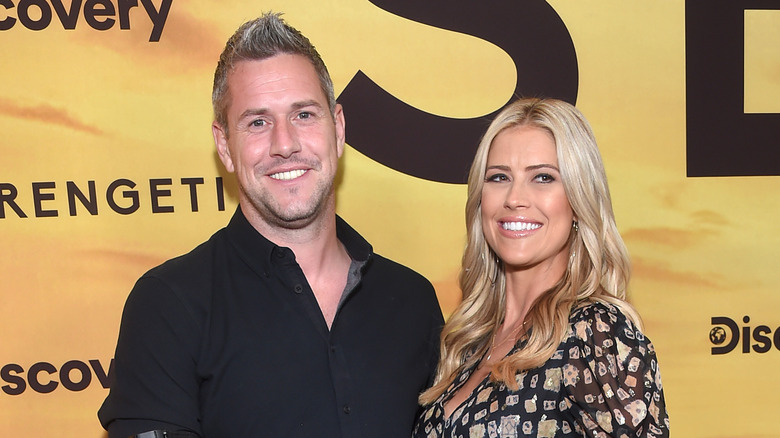 Though it's certainly not always the case, the first sign a relationship maybe isn't off to the best start is when both are technically still married to other people. That's what happened here, as Christina Haack and Ant Anstead quietly started their romance in October 2017, per House Beautiful. And while Christina announced her separation from Tarek El Moussa in December 2016, their divorce wasn't officially finalized until January 2018, three months after she started dating Ant (via People).
As for the "Wheeler Dealers" host, he was previously married to Louise Anstead. Ant confirmed they'd gone their separate ways in an October 2017 tweet, around the same time fans began to speculate he was seeing Christina. In the message, he revealed he and Louise had actually been separated since July 2017. Exactly a year later, in July 2018, People reported that Ant was "still in the process" of finalizing his split with Louise, as Christina gushed to the publication, "I can see myself getting married to him."
Christina Haack continued to work with her ex, Tarek El Moussa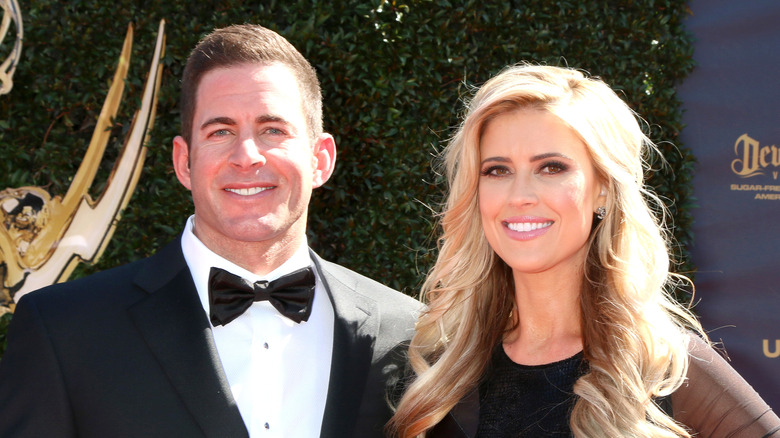 Even after going their separate ways romantically, Christina Haack and Tarek El Moussa very much remain in each other's lives, which maybe wouldn't be ideal for a lot of former couples. As well as keeping in contact to co-parent their two children, son Brayden and daughter Taylor, Christina and Tarek continued to spend a lot of time together to continue filming their HGTV series, "Flip or Flop."
Tarek admitted that working together after splitting was an "up and down" decision for the two during a joint interview with "Today" in December 2018, while Christina added, "Most importantly, we have two amazing kids together. So it's just easier to work together and get along."
As for whether the two actually wanted to work together as they moved on in their personal lives is another matter. Christina appeared to suggest that keeping their professional lives entangled was a bit more of a business decision than it was a personal one while speaking to People about her divorce in 2018. "Tarek and I were so tied together on everything: real estate, the show, our children, our house. It was so stressful, and everyone was worried that it was going to explode," she said.
No doubt all that stress that can't exactly have been ideal when it came to her relationship with Ant…