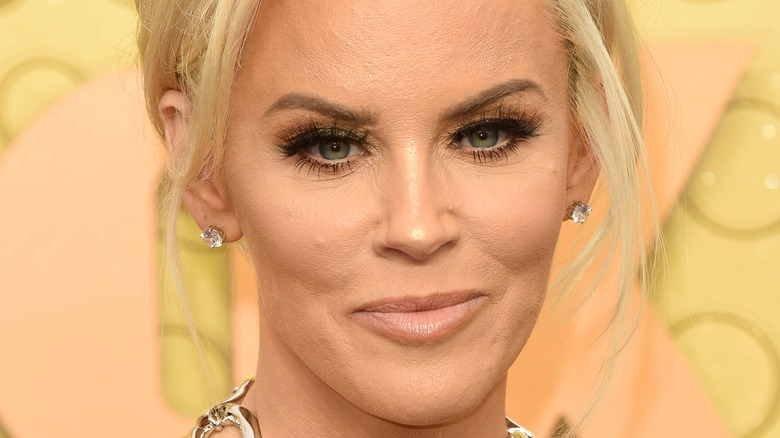 From her photos in the pages of Playboy magazine to her hosting duties on trashy MTV dating show "Singled Out" to her role in Trey Parker and Matt Stone's bawdy comedy "BASEketball," Jenny McCarthy appeared to spend her 1990s heyday going out of her way to offend her strict Catholic family. Nowadays she's managed to offend quite a few more people.
Yes, thanks to her anti-vaxxer beliefs and championing of disputed remedies, the one-time Playmate of the Year has become a very different kind of controversial poster girl in recent years, with The New Yorker writing, "By preaching her message of scientific illiteracy from one end of this country to the other, she has helped make it possible for people to turn away from rational thought."
What's more, she also finds the time to get into it with other public figures. From public feuds to one-sided battles to deeply uncomfortable interactions, Jenny McCarthy sure does seem to have a gift for ending up in drama with other celebrities.
Mariah Carey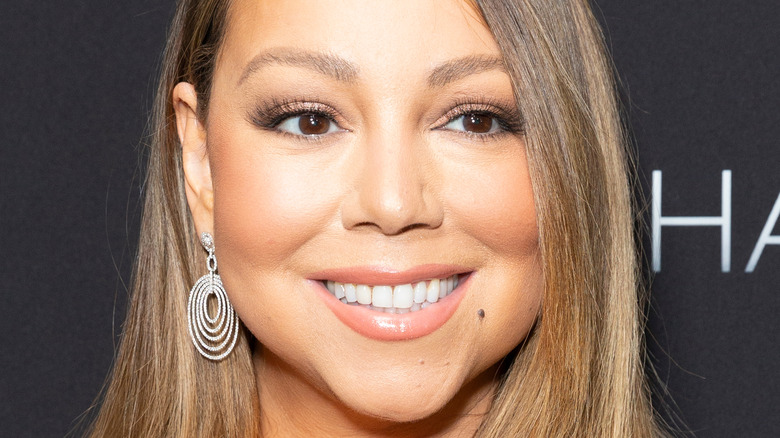 In 2016, Mariah Carey attempted to welcome in the New Year with a medley of her greatest hits on "Dick Clark's New Year's Rockin' Eve" only to become plagued by technical mishaps. Initially, co-host Jenny McCarthy felt sorry for Carey's plight, telling listeners of her Sirius XM show (via ET), "It was just, it was so bad, and then for a moment I said, 'Take a step back, Jenny, and try to find some empathy right now.' And I did." However, all empathy went out of the window when she learned the chart-topper had called out the show's producers for using the production mishaps to "humiliate" her.
"Now I do understand our egos of course want to blame everyone but itself for mistakes, but I literally had a visceral reaction to her saying that Dick Clark Productions did this on purpose and for ratings," an enraged McCarthy said. She then criticized Carey for failing to do a soundcheck beforehand, argued her octave-spanning voice isn't what it once was and claimed she was simply too far away from the prompters to see that they were actually working. Carey did take to Twitter after the disaster to write, "S*** happens. Have a happy and healthy new year everybody! Here's to making more headlines in 2017."
The multiple Grammy winner has never responded to McCarthy's shade-throwing directly, but one could argue that her silence is a zinger in itself. No, it doesn't sting quite like "I don't know her," but it's something.
Lala Kent
Jenny McCarthy certainly didn't hold back when the subject of Lala Kent came up during her appearance on "Watch What Happens Live" in 2016. "A full-blown hooker" was how the guest described the "Vanderpump Rules" star while discussing a trip to Italy which Kent had initially said was a modeling job.
McCarthy told host Andy Cohen, "I'm sorry, but the girls that go on trips with these men that have tons of money and these young girls; it's just like those websites, you know, those sugar daddy websites. That, to me, is a form of prostitution. And she says she didn't spread her legs. Everybody else did except for her. Sure, Lala. Sure."
To her credit, Kent appeared to take the jibe in good humor, responding on Twitter (via Bravo), "Shoutout to Jenny McCarthy for shoutin' me out on #WWHL and shoutout to Hugh Hefner for putting that b**** on the map." And the reality star seemed to have forgotten all about the judgmental talk three years later when she agreed to appear on McCarthy's Sirius XM radio show. On this occasion, the couple engaged in the more wholesome topics of having a baby and getting hitched.