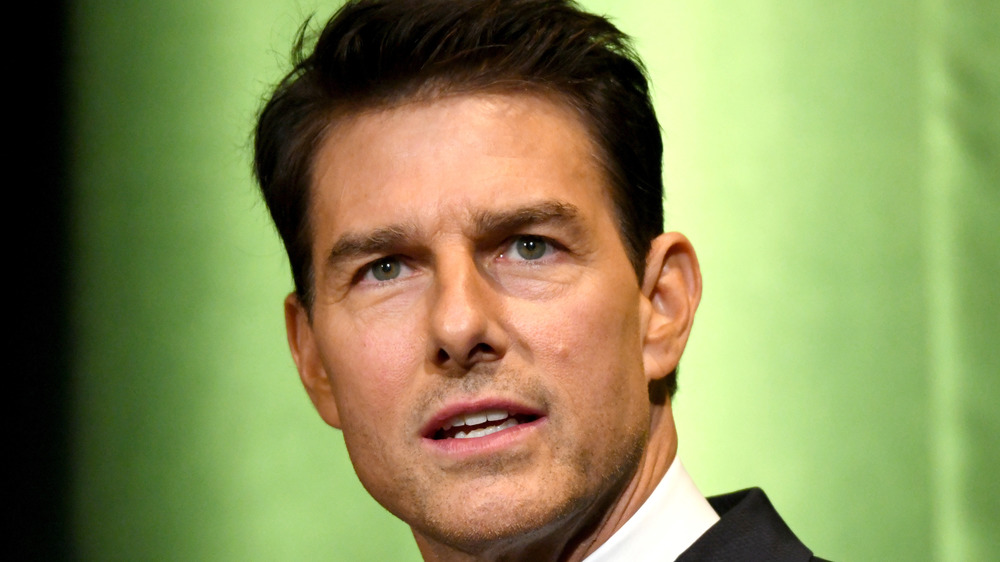 Tom Cruise is easily one of Hollywood's highest-paid actors with an estimated yearly salary of $50 million and an impressive $600 million net worth. But, if his epic COVID-19 rant on the December 2020 set of Mission: Impossible 7 has shown us anything, it's that he's also one of the most controversial. Audio of Cruise yelling at staffers for allegedly not following COVID-19 protocols quickly went viral, but things got awkward when TMZ noted that he himself was not following guidelines. As it turns out, the valve mask Cruise was wearing is not recommended by the CDC because it allows potentially infected droplets to leave the mask.
According to Page Six, five staffers have since quit, and the outburst served as a reminder that much of Hollywood can't stand Tom Cruise. Over the years, the actor has amassed numerous skeletons in his closet, and much of the controversy can be linked back to his ties with the Church of Scientology. In describing his character, Tom DeVocht, a former member of Scientology's internal police, told The Daily Beast that Cruise is "very similar" to Scientology leader David Miscavige because they are "both rather absorbed by themselves, and intensely so. You don't want to look at 'em wrong, say anything wrong, and you definitely don't want to better them in any way," he claimed, concluding, "You had to be very careful around them."
But despite all of the shady stories that exist, the actor continues to work consistently. These are the disturbing things we ignore about Tom Cruise's life today.