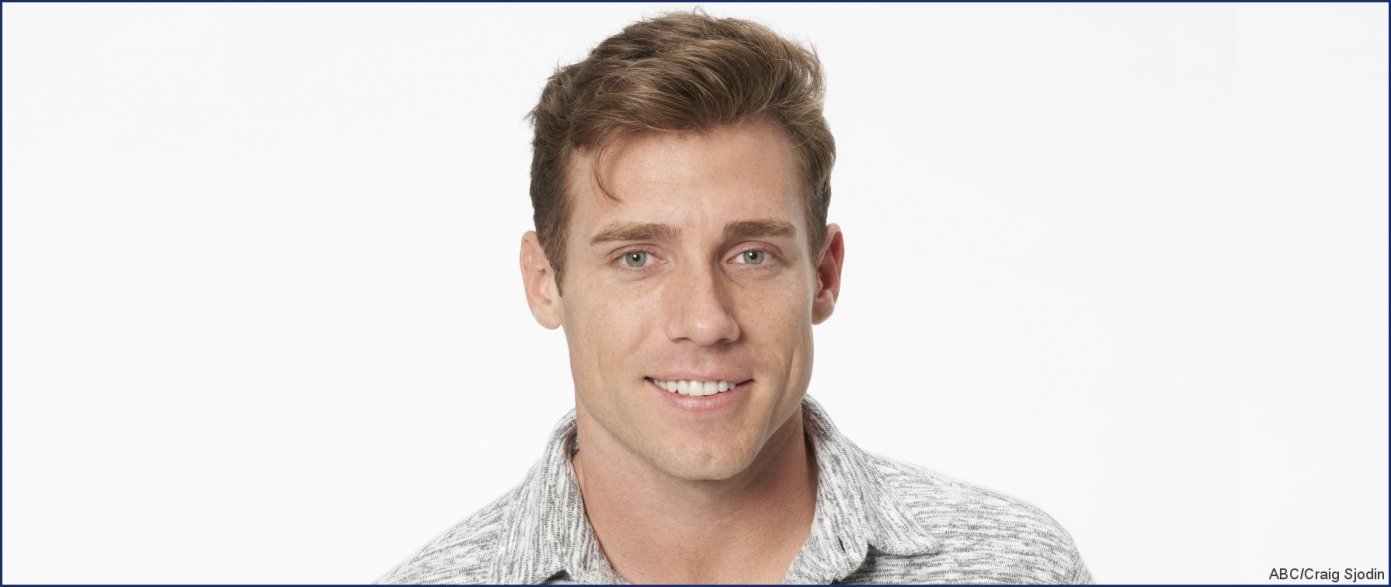 The Bachelorette villain Chris Sutton has explained his logic behind calling out the other men for their lack of effort and allegedly thinking they had the competition for Michelle Young's heart "in the bag."
"So, first and foremost, you know, regardless of how it came off — it may have come off a little stronger than intended — at the end of the day, my intentions were genuine," Chris said during Thursday's episode of "Click Bait with Bachelor Nation."
RELATED LINK: 'THE BACHELOR' FRANCHISE COUPLES NOW: WHO IS STILL TOGETHER?? (PHOTOS)
At the cocktail party that aired during the November 9 The Bachelorette episode, Chris said he didn't like how Michelle had felt "unseen" during the previous slumber-party group date and then declared in front of everyone how some guys in the cast felt like they already had it "in the bag."
"I think the guys that think they have it in the bag should either speak up or they should go home," Chris declared in front of everyone before the Rose Ceremony.
The guys were angry that Chris had created "a negative situation" for no reason, and Romeo Alexander noted how Chris' actions appeared to be "a desperate ploy to ruin everything."
But Chris assured Bachelor Nation's Joe Amabile and Tia Booth on the podcast, "I've got nothing against those guys."
"So, you know, like I said, it might have come off a little stronger than intended, but at the end of the day, I had good intentions," Chris insisted.
Tia therefore asked Chris what exactly his intentions were and whether he was "just trying to stand up for Michelle."
"Yeah, I mean, I had a different perspective from all of it because, I mean, I was on the group date and I kind of saw things," Chris said.
RELATED LINK: 'THE BACHELORETTE' COUPLES NOW: WHOM DID 'THE BACHELORETTE' STARS AND THEIR BACHELOR PICKS ULTIMATELY END UP WITH?! (PHOTOS)
He added, "I noticed [Michelle] was feeling off. We didn't talk about it, but I feel like I noticed."
Chris acknowledged that his announcement clearly rubbed the other bachelors the wrong way "based on how they reacted."
RELATED LINK: 'THE BACHELORETTE' COUPLES NOW
"But I had good intentions," repeated the 28-year-old commodities broker from West Hollywood, CA.
Joe pointed out that had he been in Chris' shoes, he would have been "selfishly happy" about the other bachelors ignoring Michelle because it would've given him a chance to make a move.
"Of course, of course," Chris agreed.
Joe proceeded to ask Chris why he didn't pursue Michelle a little harder on that slumber-party group date — unless it just wasn't shown — since the other men were being pretty hands-off and laidback.
"I did. Obviously you can't [force chemistry], sure, and you can't air everything in two hours," Chris explained. "So there are some things that may not have made the show. But yeah, I did [fight for Michelle]."
Chris elaborated, "And even though that wasn't shown… I did put in effort."
Chris also singled out Nayte Olukoya specifically by warning Michelle that Nayte had allegedly been cocky when talking with the guys about "when" he'd be getting a one-on-one date rather than "if" Michelle would be inviting him on one.
"I'm not stressing when I'm going to get a one-on-one date," Nayte announced to the guys. "All I know is a one-on-one is coming, and if it's not today, it's going to be another time. I'm in a good spot regardless, I feel like."
RELATED LINK: CLAYTON ECHARD'S 'THE BACHELOR' SEASON 26 BACHELORETTES ANNOUNCED BY ABC — MEET THE WOMEN! (PHOTOS)
Chris told the cameras that Nayte was coming across "really cocky," adding, "He thinks he's got everything in the bag!"
Michelle felt "disappointed" in Nayte and told the alleged frontrunner that she didn't appreciate feeling as though she's a prize to be won.
Nayte — who attempted to convince Michelle that he's humble and truly cared for her — thought Chris' speech was "weird as hell" and "a strategic move in the worst way possible." Nayte assumed Chris wanted to be portrayed as Michelle's "protector."
Nayte said he was "really pissed off" because Chris had caused his personal relationship with Michelle to go downhill, and then Nayte and Chris had a heated confrontation.
Their argument ended with Nayte calling Chris "a dweeb" and "a weirdo."
"I came in on my white horse and I saved [Michelle] from the castle that she's been stuck in," Chris explained to the cameras.
Other bachelors also dubbed Chris "a rat" and "a snake," and they said they understood why Nayte was so upset about Chris having thrown him under a bus.
Clayton Echard even complained of Chris, "I think it was very selfish and immature of Chris to pull that stunt."
The Bachelorette bachelor Olumide "Olu" Onajide recently said on the "Bachelor Happy Hour" podcast that he considered Chris' cocktail-party announcement to be "a stab in the heart" to Michelle's entire remaining cast.
RELATED LINK: 'THE BACHELOR' COUPLES NOW: WHO DID 'THE BACHELOR' STARS AND THEIR BACHELORETTE PICKS ACTUALLY END UP MARRYING? (PHOTOS)
"I feel like this is just something that he pulled out of his ass," Olu told the podcast's host Becca Kufrin, who starred on The Bachelorette's fourteenth season.
Olu apparently believes that Chris just "wanted to start controversy."
"His little-man syndrome kicked in, you know, clearly he was the only guy there who hasn't really gotten the most time with Michelle," Olu said.
"I think he was the only man there with the least amount of time. So, yeah, that stunt that he pulled, it was kind of B-S."
Olu explained how Nayte was probably just Chris' "easiest target" out of the group.
"Nayte was the frontrunner, the guy with the first rose, the First Impression Rose. And him just pinpointing Nayte, you know, that's kind of an assh-le move," Olu said.
Chris ended up receiving the very last rose at the Rose Ceremony that preceded Michelle and her bachelors' travels to her home state of Minnesota.
"He pulled that B-S stunt and, yeah, for me to see him get that rose at the end, I was in complete disbelief," Olu admitted.
Michelle, however, kicked Chris to the curb when he interrupted her one-on-one date with Nayte in the latest Season 18 episode.
After Chris reminded Michelle of Nayte's alleged cockiness and said he had tried to "warn her," Michelle eliminated Chris because she said she can make decisions for herself and also speak for herself when she's upset or feeling ignored.
RELATED LINK: 'THE BACHELOR' FRANCHISE COUPLES NOW: WHO IS STILL TOGETHER?? (PHOTOS)
Interested in more The Bachelor news? Join our The Bachelor Facebook Group!
About The Author: Elizabeth Kwiatkowski
Elizabeth Kwiatkowski is Associate Editor of Reality TV World and has been covering the reality TV genre for more than a decade.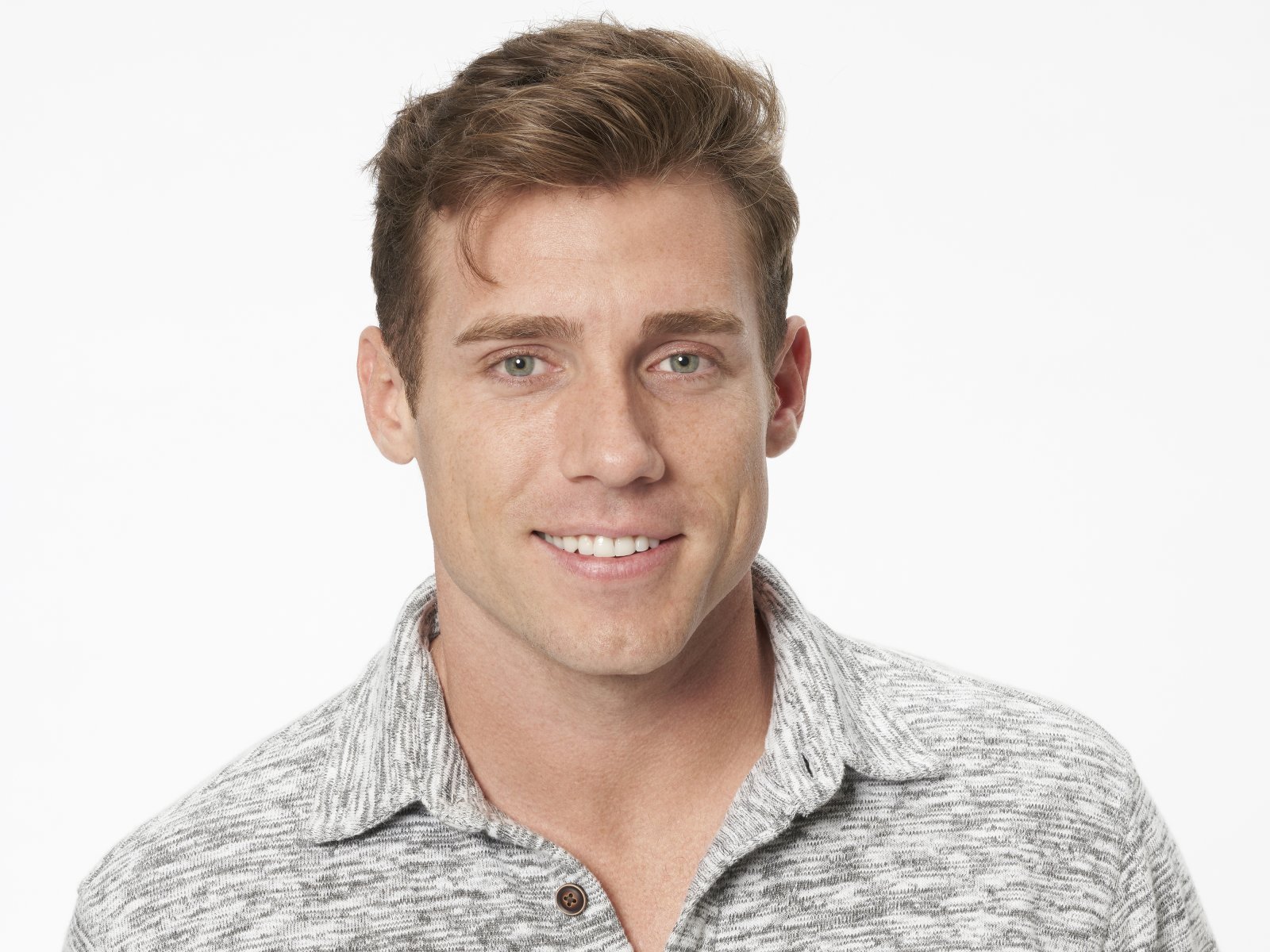 Get more Reality TV World! Follow us on Twitter, like us on Facebook or add our RSS feed.