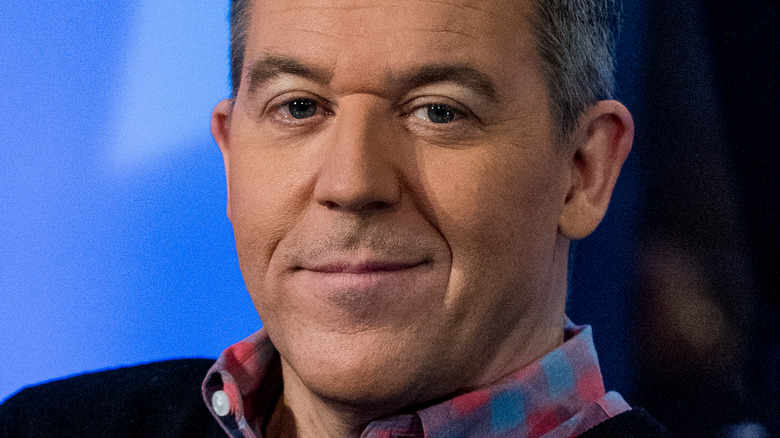 Greg Gutfeld is a familiar face to viewers of Fox News, having been a staple on the right-leaning cable news network for more than a decade. A one-time print journalist, Gutfeld came to television by sheer fluke. As his Fox News bio noted, he began as a contributor in 2007 before being tapped to host the network's irreverent middle-of-the-night show, "Red Eye." It was there that his flair for politically incorrect comedy took flight, building a loyal audience of insomniacs and, as once he joked to the Daily Beast, "people with overactive bladders, breast-feeders, and meth addicts."
Getting late-night laughs wasn't the only thing keeping Gutfeld occupied at Fox News. In addition to "Red Eye," daytime viewers also watched him bring his contrarian opinions to "The Five," a weekday panel show in which Gutfeld, as one of five regular panelists, shared his typically skewed take on the news of the day.
Gutfeld's star has only risen at Fox News, thanks to the unexpected — and, some might argue, inexplicable — success of his late-night talk show, "Gutfeld!" His journey from liberal college student to right-wing comedy firebrand is far from usual; read on to uncover the untold truth of Greg Gutfeld.
His politics took a swerve to the right during college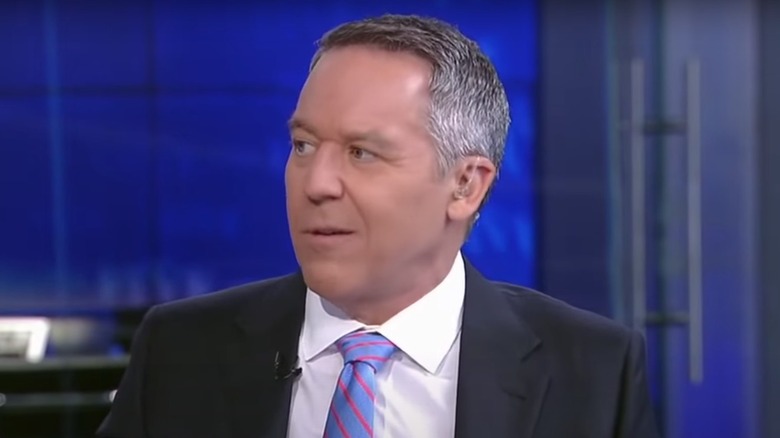 Viewers who watch Greg Gutfeld are well-aware that he's politically right-wing with a libertarian flair. However, he wasn't always a dyed-in-the-wool conservative. "As a teenager, I was a liberal," Gutfeld recalled in a 2009 interview with Reason. As he recounted, Gutfeld eventually came to realize that he was "a complete fraud," particularly when he attended left-leaning Berkley as an undergrad.
It was during his college years that his political views evolved, apparently driven by his individualist nature. "I became a conservative by being around liberals and I became a libertarian by being around conservatives," he explained. "You realize that there's something distinctly in common between the two groups, the left and the right; the worst part of each of them is the moralizing." The way Gutfeld views it, liberals "want to dictate your behavior under the guise of tolerance," while conservative moralizing is fed by religion. "But if you remove both of those from the equation," he added, "what you're left with is libertarianism."
Gutfeld fancies himself such a diehard libertarian that he even called out one of Hollywood's most famous self-professed libertarians: comedian Bill Maher, host of HBO's "Real Time." "Bill Maher is not a libertarian. He's not even close. He's a P.C. liberal," Gutfeld declared to Reason, insisting that libertarianism "is a very cool thing to use as a disguise." As for his feelings about Maher himself, Gutfeld was characteristically blunt: "I hate that guy."
Even he can't believe he was once editor of Men's Health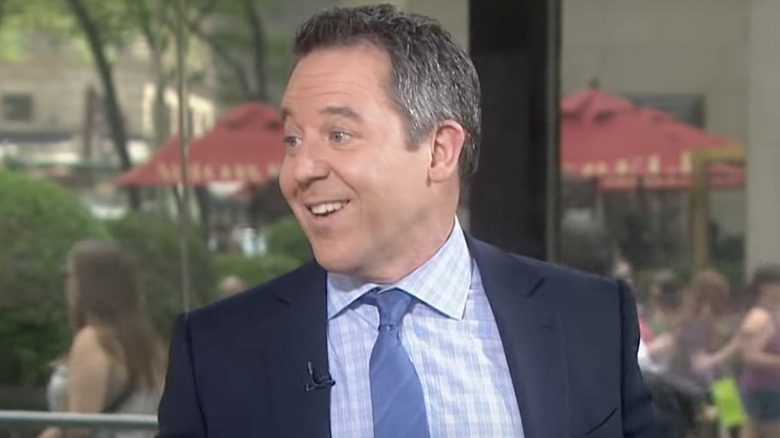 After graduating college, Greg Gutfeld began a career in magazine journalism, starting off with the conservative journal, The American Spectator. As a profile in Reason pointed out, an unsuccessful attempt at screenwriting led Gutfeld to pursue further magazine work, including serving as editor of Men's Health, Stuff, and Maxim's British edition.
While racy men's magazines Stuff and Maxim proved to be a good fit for his irreverent point of view, even Gutfeld had to admit that being editor of Men's Health wasn't a particularly good fit. "I was the only editor of any health magazine that did a feature on how smoking is good for you," he told Reason of an article titled "I Smoke and I Work at Men's Health." As Gutfeld recalled, the piece was not well-received. "It was a fantastic article, and it dropped like a stone in journalism. People just hated it," Gutfeld noted, adding, "Health editors are generally miserable people."
Gutfeld's tenure in the magazine business was characterized by his frequent firings, and it can best be illustrated by a stunt he pulled at a 2003 seminar for the American Society of Magazine Editors. As The New York Times reported, he hired three dwarfs to crash the event, and they loudly took calls on their cell phones while munching on potato chips, until being thrown out. "I love the idea of showing up at a place and just disrupting it," Gutfeld explained.