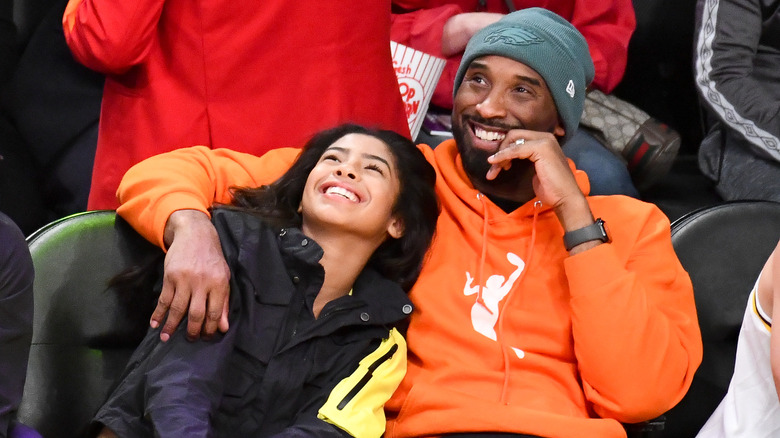 There are few individuals whose death seems to stop the planet in its rotation. From politicians like John and Robert Kennedy to musicians like John Lennon and Michael Jackson, these figures who seem to be ever-present since the moment they stepped into the spotlight paralyzes the public when the spotlight finally dims.
That moment was felt on January 26, 2020, when basketball superstar Kobe Bryant tragically died in a helicopter crash at 41-years-old. To compound the tragedy of the accident, Kobe was just one of nine victims in the crash. As told by ABC News, the eight other victims included Bryant's 13-year-old daughter, Gianna Bryant; two of her basketball teammates Payton Chester and Alyssa Altobelli; Alyssa's parents, John and Keri Altobelli; Sarah Chester (Payton's mother); Christina Mauser; and pilot Ara Zobayan. The passengers were on their way to Mamba Sports Academy in Thousand Oaks, California, for the children's basketball games.
The day began like any other for the retired basketball superstar. According to Yahoo, that Sunday started with Kobe attending church and being blessed with holy water before departing to take Gianna and the others to their game. The nine left behind a family they expected to see again, completely unaware they would be saying their final goodbyes when they left their homes. Here is what it was really like the day Kobe Bryant died.