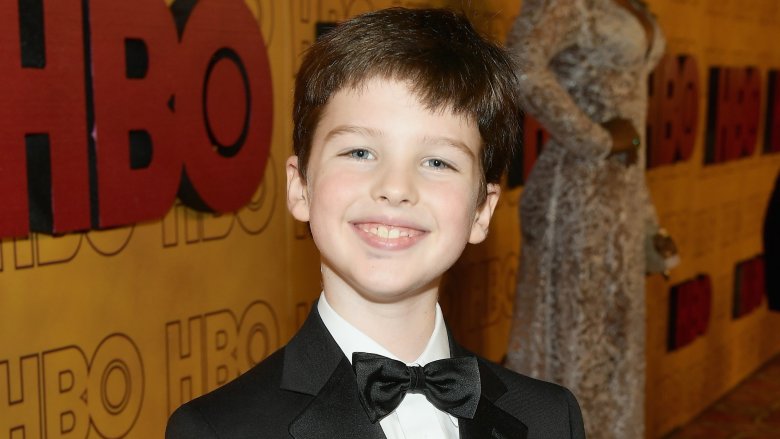 Iain Armitage's face was plastered on every bus, cab, and billboard in the lead-up to the CBS premiere of Young Sheldon in September 2017. The Big Bang Theory prequel is the origin story of Dr. Sheldon Cooper, the lovable yet socially inept genius famously portrayed by actor Jim Parsons for more than a decade on the hit sitcom. Nearly 17 million tuned in to the highly anticipated pilot, making it the biggest comedy premiere in four years.
Amid the show's success, Armitage has scored multiple accolades for his performance, including earning a nomination for choice breakout TV star at the 2018 Teen Choice Awards and winning best performance in a TV series — leading young actor at the 2018 Young Artist Awards. The child star also received a well-earned pay bump when the series was renewed for a second season, which could reportedly turn him into a millionaire.
While you may not know Iain Armitage by name, you know you've seen him before, right? Let's find out why the star of Young Sheldon looks so familiar.