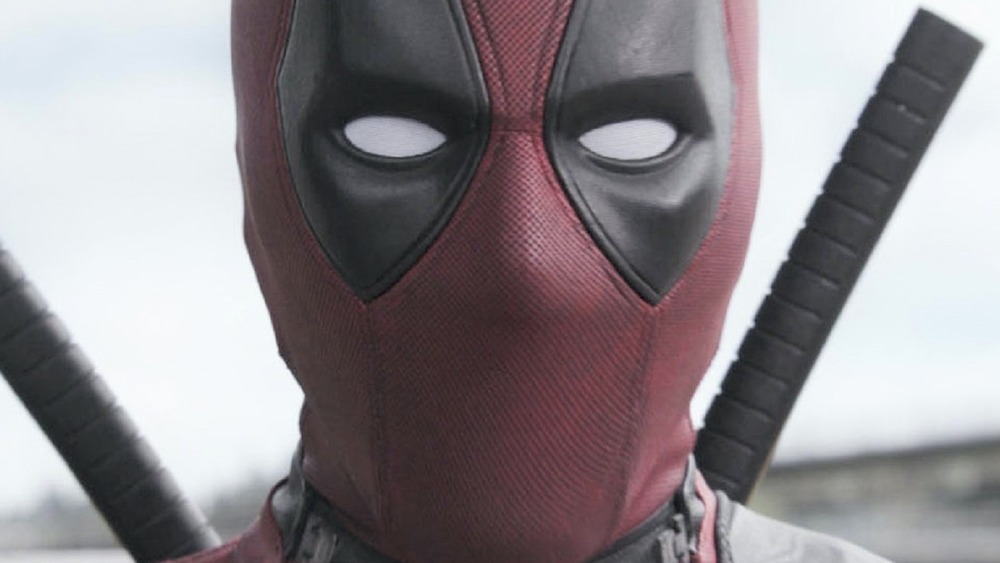 At the movie theater, Marvel has a largely positive track record. The occasional Howard the Duck emerges every now and again, but starting with Blade in 1998, movies based on Marvel characters have tended to be surefire success stories. On TV, Marvel has had a similar track record, dating back to the iconic 1960s Spider-Man cartoon and the Bill Bixby Hulk TV show. And in the modern pop culture landscape, TV shows drawing from Marvel's rich library of characters continue to be fruitful exercises, as seen by the enormous success of WandaVision.
However, not every Marvel TV show has exactly worked out as planned. In fact, many proposed Marvel programs never got the chance to hit the airwaves. Canceled before they ever aired a single episode, these unmade TV shows based on Marvel Comics characters prove that not even the reliable Marvel brand can get every concept off the ground.
Guillermo del Toro never got to Hulk out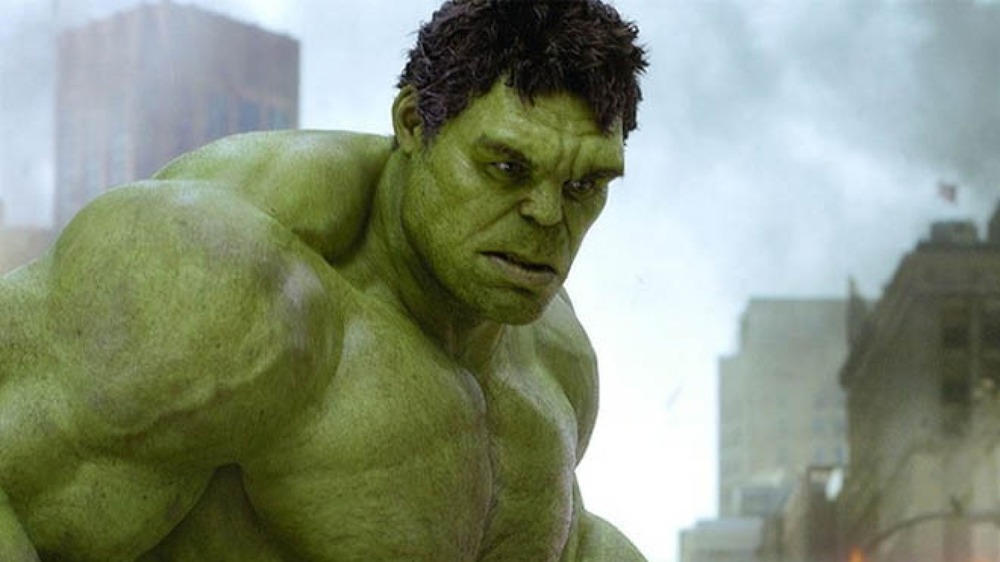 When Marvel Television was just getting off the ground in the early 2010s, one of its initial projects was to relaunch the Hulk on TV. Considering how successful the Bill Bixby show had been, it was no surprise that Marvel was looking to return the character to that medium. Guillermo del Toro was hired to shepherd the project in November 2010, with plans to utilize a variety of visual effects methods to realize the unjolly green giant on ABC. At 2011's San Diego Comic-Con, the project was said to have a tone crossed between Smallville and Twilight.
This all was decided on before Mark Ruffalo replaced Edward Norton as Bruce Banner in The Avengers. Suddenly, the priorities at Marvel changed in many respects. The Hulk being the star of an ABC drama no longer seemed viable, while Marvel and ABC began eyeballing Agents of S.H.I.E.L.D. as their first project together. By October 2012, del Toro admitted the project had stalled out due to a desire to wait for a new writer and because of the success of The Avengers. The following year, he confirmed there'd been no updates from Marvel on the project. The Hulk is capable of many incredible feats, but getting an ABC program of his own in the wake of The Avengers wasn't one of them.
Marvel almost put the Punisher on Fox
The Punisher made his way to television through an extended supporting role in Daredevil before spinning off into his own solo Netflix program in 2017. With Jon Bernthal playing the character, the Punisher ripped through all sorts of unseemly villains in his time as a streaming service fixture. Though Netflix's vigilante proved extremely popular, this wasn't the first attempt to launch a Punisher TV program. In fact, years prior, Marvel Television tried to get to a Punisher show going on a broadcast network.
In October 2011, Fox announced they'd greenlit a pilot for a Punisher TV show hailing from Criminal Minds showrunner Ed Bernero. Translating a character as vicious as the Punisher to the world of broadcast television would require some heavy reworking. To wit, this show would've reimagined Frank Castle as an NYPD detective who takes on the Punisher persona at night. This was a massive departure from normal portrayals of the character that show him consumed by grief and assuming the crimefighting identity full-time. However, Punisher fans never got to see how a radically different he'd look. No further developments on the show emerged, not even hints on who might occupy the lead role. This helped pave the way for the much more faithful version of the character who'd appear on Netflix a few years later.
Mockingbird never took flight
In 2011, Marvel Television showed up at San Diego Comic-Con (SDCC) with a whole slew of high-profile TV projects to show off. These included early iterations of Jessica Jones and Cloak & Dagger, as well as one show that never got made – Mockingbird. Yeah, the future Agents of S.H.I.E.L.D. star was once set to headline her own TV show for ABC Family.
This program would've been an origin story and was described by Marvel Television head Jeph Loeb as being about "Bobby Morse a freshman at a prestigious university in the Silicon Valley." According to Loeb, she would've been "a science major … a Peter Parker nerd," who's recruited as a S.H.I.E.L.D. agent. Given its focus on a college student who juggles superhero activities with normal young adult problems, this proposed Mockingbird show did seem like a natural fit ABC Family's programming line-up. However, no further news emerged after all the razzle-dazzle of an SDCC announcement. Of course, a new incarnation of Morse went on to be a pivotal part of Agents of S.H.I.E.L.D., closing the book on this Mockingbird TV show.
ABC didn't want Marvel's Most Wanted
Following the demise of her planned ABC Family show, Mockingbird got a second shot at headlining a television program with Marvel's Most Wanted. A proposed Agents of S.H.I.E.L.D. spinoff, this would've seen Bobbi Morse and Lance Hunter going on the lam to have their own adventures separate from Phil Coulson and company. Along the way, they would've teamed up with the unpredictable Dominic Fortune, who would've been played by future Da 5 Bloods star Delroy Lindo.
The show had numerous stops and starts, with ABC passing on the show in May 2015, only for the network to revive their interest by the end of the summer. Actor Nick Blood would later express his excitement over the ambiguous morality of Most Wanted's characters, and the pilot was shot in early 2016. Agents of S.H.I.E.L.D. even built up the spinoff by giving Morse and Hunter a concrete farewell.
Despite all this, Marvel's Most Wanted met a discouraging demise. ABC passed on Most Wanted once again in May 2016. Even with a fully filmed pilot, Marvel's Most Wanted once again found itself ignored. The network would later note that it simply came down to the Most Wanted pilot "not [feeling] as strong as some of the other pilots that we shot." This brought an end to Mockingbird's second attempt at headlining a TV show.
Hellfire flamed out before making it to TV
In the mid-2010s, 20th Century Fox got busy expanding the X-Men over to TV, with Legion airing on FX and The Gifting playing on Fox. One other proposed Fox program was Hellfire, which would've centered on the villainous Hellfire Club that the likes of Sebastian Shaw and Emma Frost belong to. The group previously appeared in X-Men: First Class, and as for the show, it would've followed the adventures of an agent who infiltrates the evil organization.
While Fox's other proposed X-Men shows made it to the air, Hellfire never got off the ground beyond an initial announcement and a vague promise to air in 2016. After the show was confirmed to be dead, producer Lauren Shuler Donner revealed the reason behind dumping Hellfire, simply stating, "It was too many characters and not enough depth of character." Her description makes it sound like the Hellfire show tried to focus on as many of the organizations members as possible … to the program's detriment. While an underwhelming end to the proposed series, it may have ended up being for the best. Given how short-lived the other Fox X-Men TV shows were, Hellfire likely never would've lasted long even if it had made it on the airwaves.
Tigra & Dazzler was canceled when Marvel Studios took over TV
With Rick & Morty becoming one of the biggest things on television, adult-skewing cartoons are everywhere you look. Everybody from Star Trek to Apple TV+ has been trying to get in on this market. For a moment, it also looked like Marvel Television was aiming to make a big swing in this territory through a series of cartoons on Hulu. Among those proposed shows was a series entitled Tigra & Dazzler, which would've starred the two titular superheroes as imagined through the comedic filter of Chelsea Handler.
Sadly, trouble emerged for the project in December 2019 when it was first reported that the show's writing staff had been fired. Though Handler remained, Tigra & Dazzler was eventually canceled the following month. The demise came about as Marvel Studios took over control of Marvel Television, with the division deciding to shift its focus over to programming for the Disney+ streaming service.
Brother Voodoo failed to work his Marvel magic
Though he started out as a supporting player in the comics, Brother Voodoo has become quite the prominent character in his own right. In fact, he's garnered such importance that he even took the Sorcerer Supreme mantle from Doctor Strange! No wonder, then, that such a notable superhero would be eyeballed for a TV, with the SyFy network looking to get a Brother Voodoo show off the ground in 2003.
The plan for Voodoo was to film a two-hour TV movie that could also double as a pilot for a proposed series. Though Hans Rodionoff (the Lost Boys sequels) was tasked with penning the script for this project, neither the movie nor the show got further than a press release announcement. This brought an end to the first and only current attempt to bring Brother Voodoo into the live-action realm. Though his SyFy series went nowhere, there's hope yet for another Brother Voodoo adaptation. The appearance of his twin brother, Daniel Drumm, in Doctor Strange indicates he could have a future in the Marvel Cinematic Universe.
Howard the Duck was shot down
Poor Howard the Duck. His solo adaptations into other media rarely go well. Despite being an incredibly popular comic book character in the 1970s, Howard's entire reputation was tainted by a legendarily bad 1986 movie. And his misfortune didn't end there. After decades of being a supporting figure in the comics, Howard was poised to return to leading duck status thanks to as a proposed Hulu cartoon … that would never see the light of day.
The show was announced alongside a slew of other Hulu/Marvel cartoons aimed at adult audiences. Each of them were handed high-profile behind-the-scenes talent, with Kevin Smith placed in charge of Howard the Duck. "Let's be honest, I'm not talented enough to handle any of the Avengers," Smith said, "but Howard is definitely in my wheelhouse!" His enthusiasm was palpable, but unfortunately, it wasn't enough to ensure the show made it onto Hulu. Howard the Duck was canceled roughly a year after it was first announced, with Marvel Studios putting its focus on Disney+ series. Smith reacted to the news with an appropriate statement on Twitter, noting, "Alas, Howard remains trapped in a world he never made."
Don't expect the Offenders to team up
On the big screen, Marvel teamed up superheroes for The Avengers. On Netflix, its street-level heroes created The Defenders. For their planned Hulu cartoons, Marvel opted to go in a different, more comical direction by merging warped, irreverent characters to create … The Offenders. A team-up between Howard the Duck, Tigra and Dazzler, M.O.D.O.K., and Hit-Monkey, the show would've been the culmination of all of Hulu and Marvel's forays into adult animation.
Marvel's prior success with team-ups in pop culture had a profound influence on the decision to make the show. "What we really liked was the notion of putting together a group of titles that could then be a group, as we had done with Defenders," former Marvel Television head Jeph Loeb explained to Deadline, further adding, "You know in the original pitch it was, the team that nobody asked for. It was just such the perfect marriage of tone and network with Hulu."
Despite being a "perfect marriage," The Offenders never actually got made. The cancelation of Marvel/Hulu shows Howard the Duck and Tigra & Dazzler scuttled three of the show's proposed five members. Offenders never actually got canceled, but with so many of its members never getting their own series, it seems unlikely The Offenders will ever exist.
Ghost Rider was canceled due to behind-the-scenes drama
The second live-action version of Ghost Rider made his debut in the fourth season of Agents of S.H.I.E.L.D. While audiences were used to seeing the Johnny Blaze version of the character, the one who appeared in S.H.I.E.L.D. was Robbie Reyes. Played by Gabriel Luna, the character was both friend and foe, and he garnered positive remarks from critics and viewers. Inevitably, this led to whisperings in 2016 about Ghost Rider getting his own show, with the official announcement coming in May 2019.
Ghost Rider was announced alongside Helstrom as part of Marvel and Hulu's commitment to develop horror-themed superhero programming. But that was about as far as the Marvel show got. Just months after it was first announced, news broke that Ghost Rider had been canceled. Creative differences were offered as the reason for the show's demise, though, in retrospect, Marvel Television scaling back their programming throughout 2019 (before being completely shuttered) likely factored into Ghost Rider's demise. A superhero who dishes out death like Ghost Rider ended up starring in a TV show that never got the chance to live.
John Ridley's mysterious Marvel project never made it to TV
Fresh off writing the screenplay for 12 Years a Slave, writer John Ridley had a lot of high-profile offers. One of the most exciting was his plan to leap into the Marvel Cinematic Universe with a show for ABC. It was an endeavor that fit many of Ridley's interests. Thanks to the anthology show American Crime, Ridley had plenty of experience with ABC, and his work with DC Comics meant Ridley was no stranger to comic book properties.
There was no word on what character Ridley planned to tackle with the project, but he would later note that it would be keenly aware of socio-political issues, and that he was aiming to create a superhero TV show heavy on fun. And ABC was still confident in the project nearly two years after its announcement, as Ridley toiled away on fine-tuning it.
However, news on the production stalled from there, with speculation running rampant on what caused the project's demise. Ridley's busy schedule is one likely factor, as is Marvel shifting from ABC to Disney+. The fact that the show dealt with characters that Marvel Studios would want to cover is also very likely. Whatever the reason, John Ridley's proposed show is still shrouded in secrecy.
Damage Control just disappeared
At one point in time, Marvel and ABC were keen on producing half-hour comedies like Damage Control. Focusing on a team that cleans up after superhero battles, Damage Control had a premise that seemed ripe for both television and for generating humorous situations. Ben Karlin (The Daily Show) was placed in charge, while ABC President Jim Lee noted in January 2016 that, "[Damage Control is] the one that's going to be coming out this season. … We hope it's going to be great."
Those hopes didn't end up amounting to much, as no other developments were revealed. In the end, Damage Control was just one of many proposed TV shows that died on the vine. Despite the discouraging conclusion to this proposed series, that didn't mean the end for Damage Control in live-action storytelling. Soon afterwards, the group found its way into the MCU through Spider-Man: Homecoming, whose use of the organization may have influenced the quiet death of the proposed ABC comedy. In the end, Damage Control went unmade, as did other proposed ABC/Marvel comedies, limiting the duo's collaborations to just dramas.