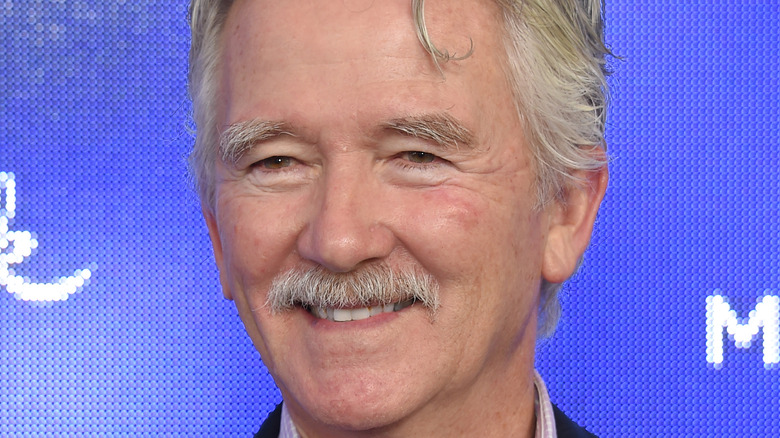 Between "Dallas" and "Step by Step," Patrick Duffy had a steady presence on television in the '80s and '90s. Since then, he's continued to build up his acting resume with about 80 other onscreen credits while also taking multiple turns behind the scenes as director. Not too shabby. The Montana-born multi-talent also might be the one person to have come out of 2020 better than before.
In November of that year, Duffy made headlines when he revealed that he was dating fellow actor Linda Purl, best known for her role as Ashley Pfister on "Happy Days." Duffy, who was starring in Lifetime's "Once Upon a Main Street" movie at this point, told People that the pair had been casual friends for years before taking the leap to the next level while everyone was stuck at home in quarantine. We'll delve more into their blossoming romance below, but as the actor explained at the time, "I'm in an incredibly happy relationship. I never thought I'd feel this way again." And it's perhaps not hard to see why — before Duffy found his new love, he sadly lost some of the most important people in his life.
These are the tragic details about Patrick Duffy.
Patrick Duffy ruptured his vocal cords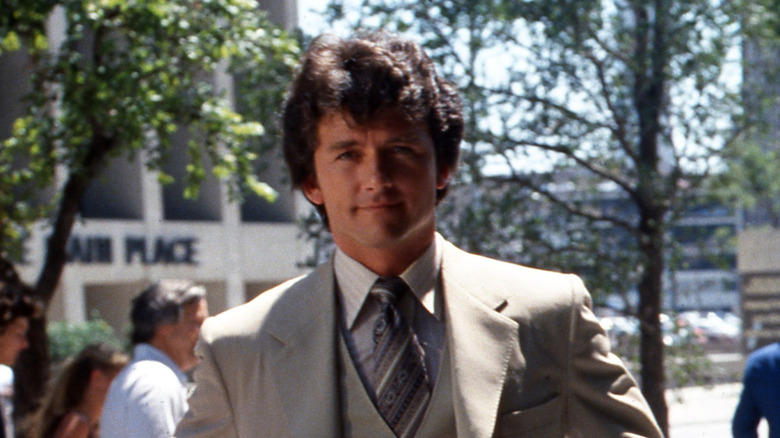 Patrick Duffy's acting career faced a bump in the road right at the beginning, before he even left college. "I was just about to graduate from the University of Washington and ruptured my vocal cords through lack of wisdom, vocal abuse, no rest, drinking too much," Duffy told Deseret News back in 1991, recalling how he completely lost his voice for a while two decades prior to the interview. "That was the end of my career."
According to his IMDb page, the future star adjusted by teaching classes that didn't require a voice, like mime and movement. Duffy then started working with touring companies who came through Washington to perform ballet and opera, narrating their shows as an interpreter. He only managed to repair his vocal cords through daily vocal chanting, which he undertook because of his Buddhist practices. As Deseret News reported, he was completely healed within five months.
And the woman who introduced Duffy to his Buddhist faith would go on to become an important part of his life.
His wife was married when they met
Patrick Duffy and Carlyn Rosser may have had one of Hollywood's longest-lasting marriages, but their love story had an unconventional meet-cute. After college, Duffy had begun traveling around the country with a company of entertainers, as he told Closer Weekly. "I was an immature college graduate touring as narrator with this dance production, and she was a beautiful ballerina 10 years older," he shared, recalling how he first saw Rosser. "We met on the tour bus and that was it — for life." The young actor was particularly fascinated by her various talents. "My wife had perfect pitch; she could play concert piano; she was a ballerina; she lived a life that was artistic," he observed. "And I was drawn into that."
There was just one problem: the dancer was already married. They ran away together, anyway, after Rosser had converted Duffy to Buddhism. "In one letter I said, 'Dear Mom and Dad: I'm moving to New York with a married woman 10 years older than I am and oh, by the way, I'm a Buddhist.' As a parent now if I can imagine what my reaction would be if my son wrote a similar letter," Duffy later joked to Deseret News. "I'd just fall down."
The pair were married in 1974 and stayed together until Rosser's death over four decades later.