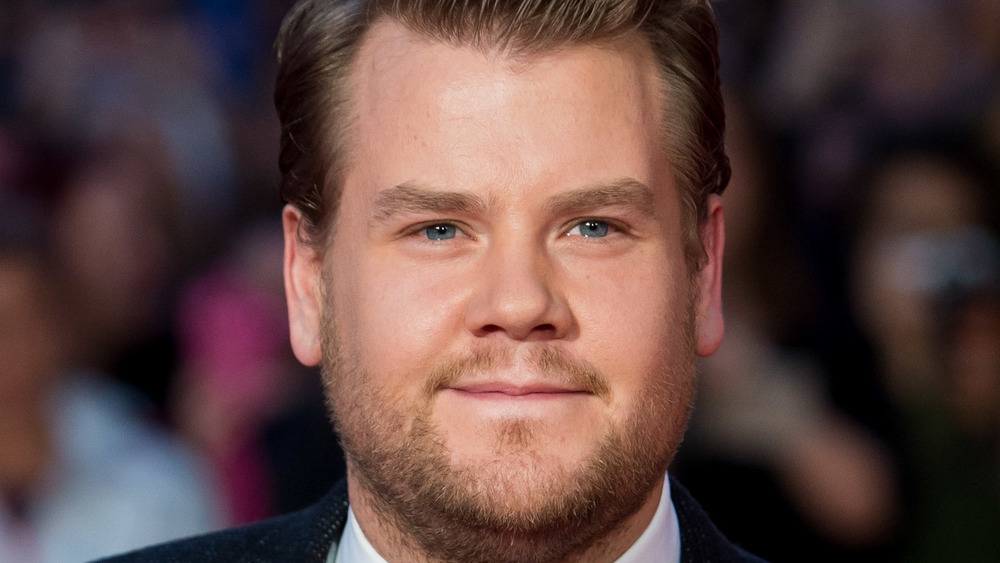 It seems like every late-night talk show host on American television is best friends with every single guest they ever have on their various after-the-news-and-before-bedtime programs. That's part of the talk show format and the Hollywood game — hosts are gregarious, warm, and welcoming to the big movie, TV, and music stars gracious enough to fill airtime by plugging their latest film, show, or album. Arguably nobody is better at this nightly televisual glad-handling than James Corden. Prior to taking on hosting duties of CBS's The Late Late Show, Corden was a well-known actor in his native United Kingdom, a standout on shows like Doctor Who and Gavin and Stacey who continues to act in big American movies like Ocean's Eight, The Prom, and Cats.
Through his British celebrity, popular talk show, and film career, Corden knows just about everybody in the entertainment industry, but not everybody in the entertainment industry likes him; they couldn't fake pleasantries on The Late Late Show if they tried. Here are some of the people of varying levels of fame who seemingly dislike James Corden or have publicly called him out for a grievance.
Bill Maher and James Corden went back and forth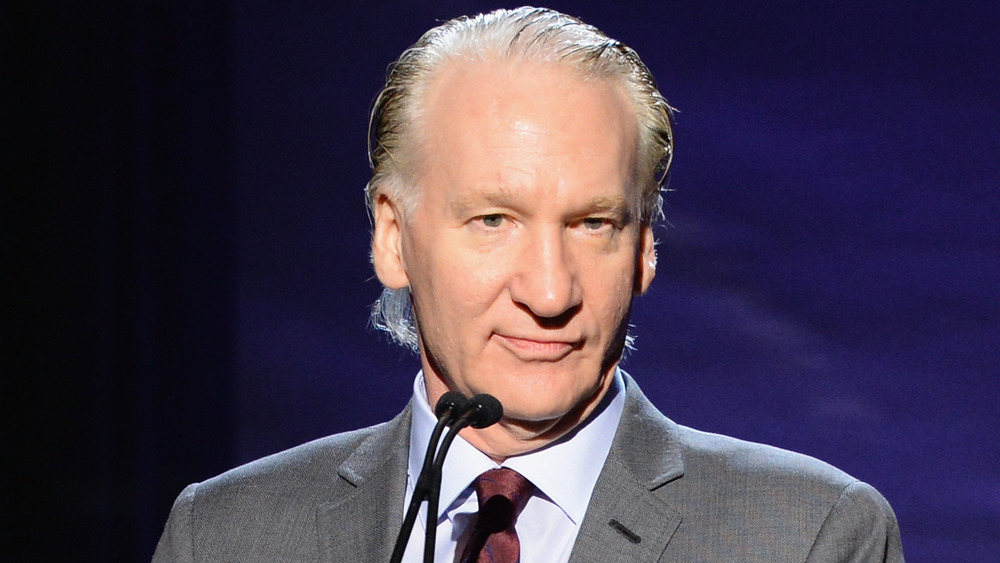 At the end of a 2019 episode of his HBO show Real Time, Bill Maher discussed high obesity rates. His solution: make people feel bad about themselves for being overweight. "Fat shaming doesn't need to end, it needs to make a comeback. Some amount of shame is good," Maher said. "Shame is the first step in reform." A few days later, James Corden took nearly eight minutes at the top of an episode of The Late Late Show to address Maher's remarks.
"So I sat at home and I'm watching this and all I could think of, I was like, oh, man, somebody needs to say something about this!" Corden said. "If only there was someone with a platform who knew what it was actually like to be overweight, and then I realized, 'Oh, that will be me.'" Corden reminded Maher that fat-shaming was still alive and well, adding that "there's a common and insulting misconception that fat people are stupid and lazy, and we're not."
Following Corden's plea for basic human decency, Maher fell back on his comments about obesity as a health issue. "You can't keep eating as much as you want and as s***** as you want and expect us to cover the bill," he said on an episode of The Joe Rogan Experience, adding that Corden "missed a great opportunity to literally save lives" and that "he took the easy way out" by criticizing the Real Time host.
Asia Argento and Rose McGowan found James Corden's jokes extremely offensive
In 2017, a sea change in Hollywood took place, with the #MeToo movement and other organizations calling out men for decades of unchecked offenses of a sexual nature. Arguably the biggest catalyst was an October 5 New York Times story that revealed numerous allegations against studio mogul Harvey Weinstein. The entertainment industry was left shocked and reeling, and James Corden failed enormously to read the proverbial room. According to The Guardian, on October 13, 2017, he hosted a black-tie charity gala event for the AIDS research foundation amfAR, and he peppered his monologue with several jokes about Weinstein. For example, called the evening so lovely that Weinstein "has already asked tonight up to his hotel to give him a massage." Then he cracked, "It has been weird this week hasn't it, watching Harvey Weinstein in hot water. Ask any of the women who watched him take a bath, it's weird watching Harvey Weinstein in hot water."
Two of the women who accused Weinstein of deplorable acts of sexual violence didn't think Corden's jokes were all that funny. "Shame on this pig and everyone who grunted with him," tweeted actor Asia Argento (via The Guardian), and Rose McGowan called Corden a "MOTHERF****** PIGLET." Corden later apologized via a statement on Twitter, writing "I was not trying to make light of Harvey's inexcusable behavior, but to shame him, the abuser, not his victims. I am truly sorry for anyone offended, that was never my intention."