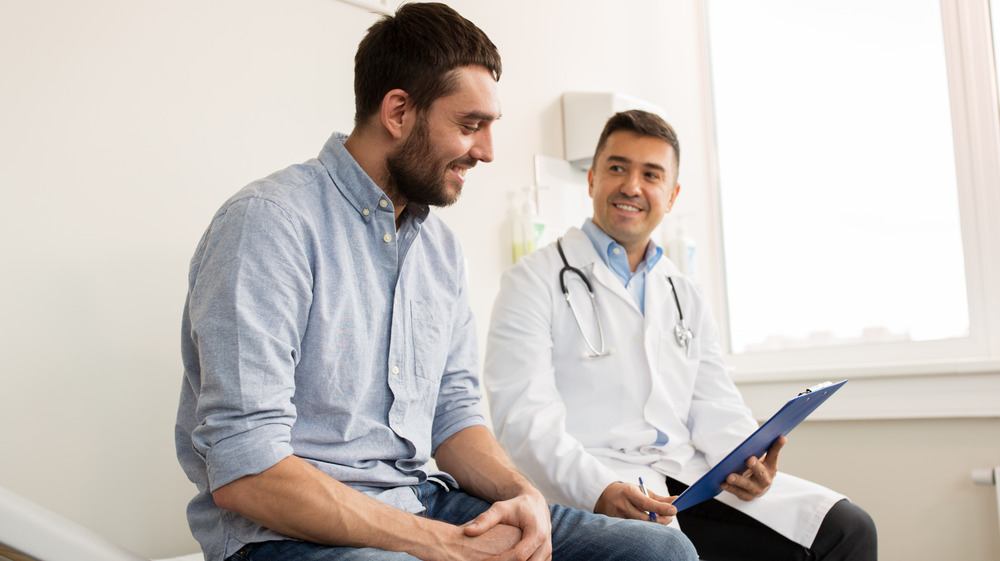 Demographic data confirms what medical professionals stress: Women live longer then men. Or, stated more bluntly, men die earlier. This reality raises the question: Is the behavior of men to blame? Studies have shown that men are less likely to make time for preventive care. Compared to women, they meet with doctors less frequently and visit emergency rooms less often.
Ignoring physical symptoms means a lower likely hood of being diagnosed with one of the leading causes of death, which for men includes heart disease and cancer. Additionally, when health symptoms are ignored, quality of life issues are at stake.
Patients with diabetes, in particular, have been ignoring signs and symptoms, which has lead to an increase in limb amputations, especially during the pandemic, Dr. Patrick McEneaney, physician, owner, and CEO at Northern Illinois Foot & Ankle Specialists outside of Chicago, Illinois, told Health Digest. He couldn't stress enough how important it is to keep up with medical appointments and strongly encourages everyone to see a professional — even over the small things. "I wish men realized that a lot of these symptoms they're brushing off can have severe consequences in regard to parts of their body they really, really, really need to work well," said McEneaney.