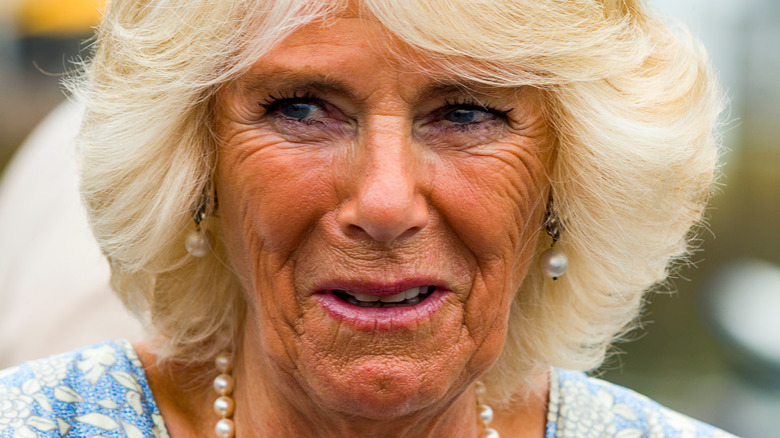 If there is one person who seemingly represents British royal family drama, it's Camilla Parker Bowles. While some would assign Prince Harry or Meghan Markle to that moniker, Parker Bowles was the OG source of strife for the monarchy. For those who've been living under a rock for the last couple of decades (or haven't caught up on the latest seasons of "The Crown"), Parker Bowles is Prince Charles' now-wife, but until they got married in 2005, she was known as the mistress who — largely according to the public — split up the seemingly fairytale marriage of Charles and the late Princess Diana. As such, people near and far have had mixed feelings about Parker Bowles, and to say that gaining her current status in the royal family has been an uphill battle is an understatement.
With such a contentious public reputation has come some odd and rather peculiar occurrences for Parker Bowles, and while the royal family tends to try to keep its nose clean of all oddities, some have bubbled to the surface. So, if you've ever wondered what questionable act stopped Parker Bowles from marrying Charles in the first place or what secret scheme was created with her in mind, wonder no more. Here are strange facts about Camilla Parker Bowles.
Unlike the rest of the royals, Camilla Parker Bowles actually watches The Crown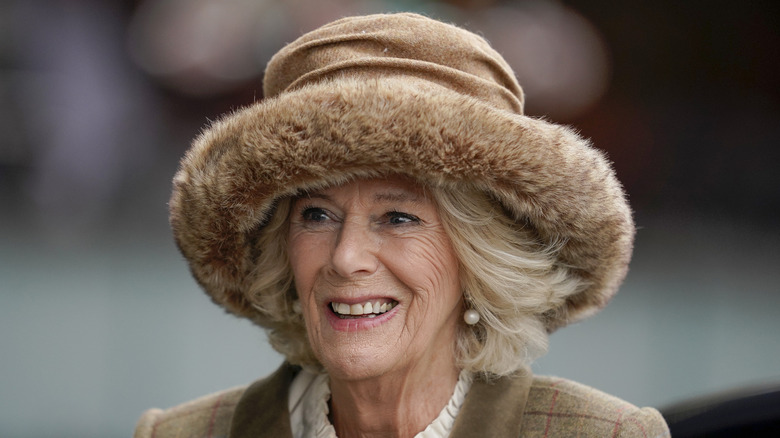 Camilla Parker Bowles stands out from the royal crowd. She's a divorcee, she comes across as rather normal, and, of course, she's been at the center of one of the world's most contentious love triangles for decades. And oddly enough, one area where she differs greatly from the royal family is her taste in television. An inside source told Vanity Fair that, strangely, Parker Bowles is a viewer of "The Crown," the hit Netflix drama that dramatizes the royal family's tumultuous history with an ever-impressive rotating cast.
"The queen has no desire to watch herself in a fictitious TV program, while [Princess] Anne has no time for such nonsense," an inside source told the publication in 2020, but in opposition to her in-laws, Parker Bowles has apparently tuned into the show. "I imagine she'll be tuning in with a glass of red wine to watch it, she has seen the previous series," a friend of Parker Bowles' shared. "She has a wonderful sense of humor and this won't fuss her in the slightest." A "family friend" also confirmed that Parkes Bowles' doesn't have "any real issue" with the fictitious show, a strange opinion compared to the rest of the royal family.
Camilla was a tomboy before taking up noble life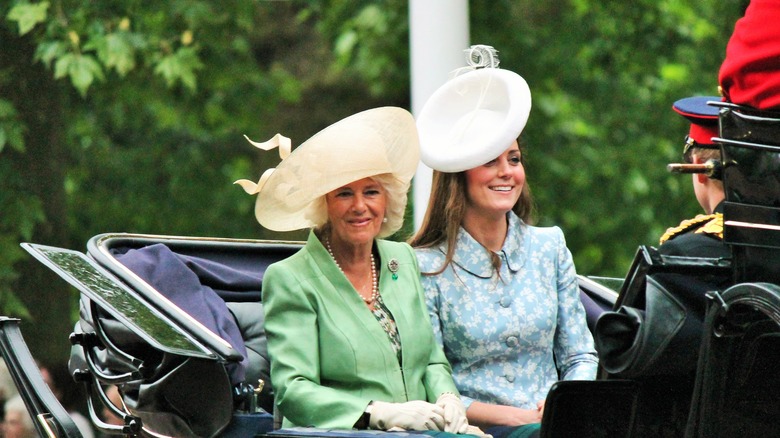 It's always strange to find out that some of the most proper among us used to lead far less extravagant lives, especially when it comes to the royal family, but that is the case for Camilla Parker Bowles. While she grew up within Britain's noble class, as noted by Good Housekeeping, being in step with the latest fashion or the high-class frivolities never seemed to be on Parkes Bowles' radar. Parker Bowles grew up in the high ranks of British society — her family's estate was on a 5.7-acre plot, and she and her father would go fox hunting together — but being the picture of properness, strangely, wasn't her goal.
As noted by the New York Post, Parker Bowles was a "tomboy" who was far more popular with the boys in her classes than she was with the girls. Why? "She could talk to boys about things that interested them," Carolyn Benson, a fellow former student, shared. "She was never a girls' girl. She was always a boy's girl."
By the time Parker Bowles left school, she had a "sexy confidence over men," according to Benson, who labeled the duchess as "quite a flirt" back in the day.