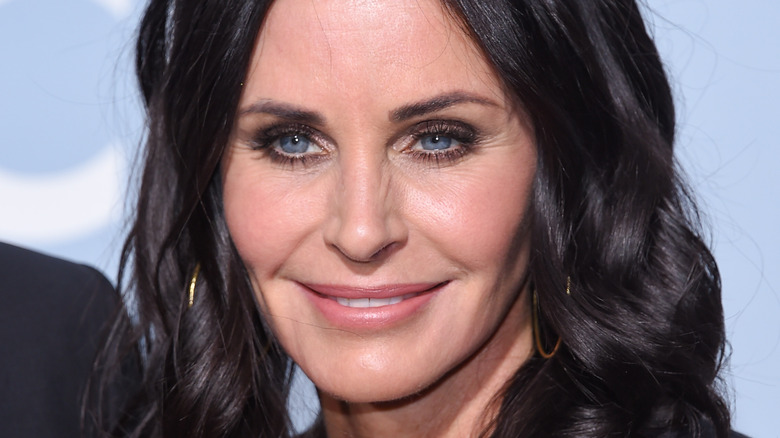 Courteney Cox is, of course, best known to us as Monica from "Friends." And the "Friends" reunion special is now streaming on HBOMax, giving us all a chance to spend a little more time with Monica, Rachel, Phoebe, Ross, Chandler, and Joey.
Cox first gained attention as the girl Bruce Springsteen pulled onto the stage in the video for "Dancing in the Dark" in 1984, per The Star Tribune. Guest-starring roles on shows including "The Love Boat" and "Murder She Wrote" soon followed. Her first recurring role was on "Family Ties" as the girlfriend of Alex P. Keaton from 1987 to 1989, per IMDb.
These days, Cox is reprising her role as Gale Weathers for the fifth "Scream" film, which is set to be released in January 2022. She's mom to 17-year-old Coco Arquette and has been dating Snow Patrol lead singer Johnny McDaid since late 2013, per The Mirror. Courteney Cox has packed a lot of living into her 56 years. Let's took a look at the transformation she's made since she was just a little girl making her First Holy Communion.