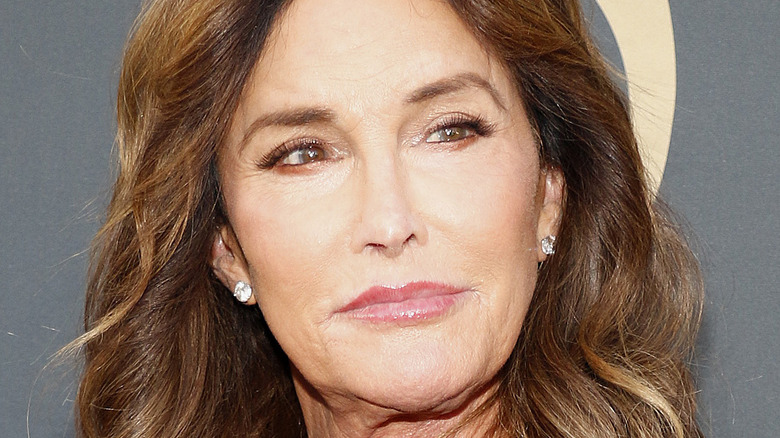 Kylie and Kendall. These are the names we immediately think of when the subject of Caitlyn Jenner's children arises. Well, that and her many Kardashian stepchildren. They may be one big blended family, but the Karjenner dynasty is less "Brady Bunch," and more, well, "Dynasty." For 20 seasons, "Keeping Up With the Kardashians" gave viewers innumerable car crash-tastic moments, from Kourtney delivering her own baby in Season 4 to momager Kris graphically discussing her sex life in front of her daughters in Season 18. Among all this chaos, however, Caitlyn was more often than not a bystander watching in bemusement, or she was giving solid parental advice amid the increasingly ludicrous drama, save for her on-screen divorce from Kris in Season 10.
Jenner has reflected on the role with good humor and pathos. "Everybody in my family has a different personality that is incorporated into the show. I am the well-meaning but confused and helpless father and husband," she wrote in her book "The Secrets of My Life." "I get love but very little respect. I'm fine with that, because it is largely accurate."
But the truth is, Jenner had a life long before meeting the erstwhile Kris Kardashian and enjoying a career resurgence thanks to the binge-worthy reality TV series. In addition to being step-parent to the four Kardashian kids, Jenner has a whopping six biological children.
The first-born Jenner children are elusive, with reports claiming that she favors her younger offspring. Here's the truth about Caitlyn Jenner's children.
Racing driver Burt Jenner is Caitlyn's first-born child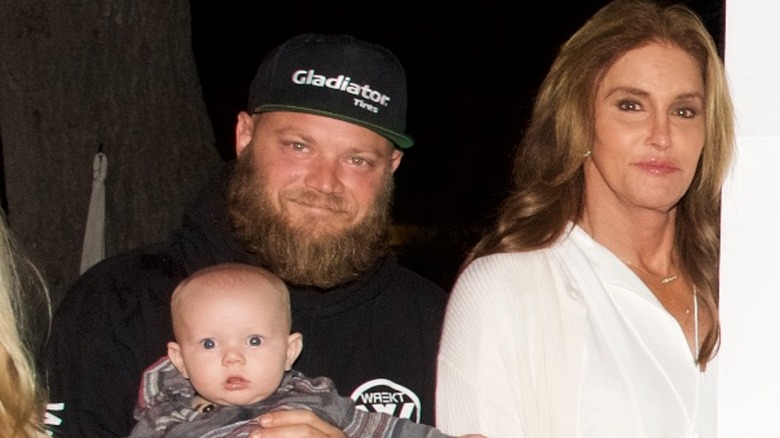 Born in 1978, Burt Jenner is Caitlyn Jenner's first child from her marriage to actor Chrystie Scott, as per Sports Illustrated. The eldest Jenner offspring generally likes to keep things low-key. According to The Sun, he is a professional truck and race car driver and also owns several businesses, including a doggie daycare. While the latter may sound like an absurd narrative from "Keeping Up With the Kardashians," Burt is adamant that he has never watched the show. "I don't watch it. It's just not part of my life," he told Australia's "Today" (archived by ET).
Esquire notes that it was Caitlyn who first ignited Burt's love of racing when taking him go-karting at the age of seven. Burt became a parent himself when his partner, Valerie Pitalo, gave birth to their son Bodhi Burton in 2016, per Us Magazine. Evidently, the alliterative naming tradition runs in the Karjenner family.
But despite having superstar Caitlyn Jenner as a parent, Burt's made it clear that he had to pay his own way through life. "My dad's never helped me out [financially] in my life," he told Esquire in 2015. "I made it this far… Nobody's going to call me a daddy's kid."
Burt and Caitlyn have grown closer in recent years. "…she is a better person," Burt told Australia's "Today." "Honesty is always the building block for any relationship, and at least we have that now."
Cassandra Marino is Caitlyn Jenner's first daughter
Caitlyn Jenner's second child from her marriage to Chrystie Scott, Cassandra "Casey" Marino was born in 1980 and is Jenner's first daughter. Unlike her siblings, Marino is an incredibly private person and probably the quietest of all Jenner's kids. As per The Sun, she is married to Michael Marino, and they have three children.
Speaking to Vanity Fair, Caitlyn Jenner said that she initially felt hesitant when Scott became pregnant. "Under the circumstances I could not even see myself being there," Jenner said. Meanwhile, Casey Marino discussed the difficulties of their early relationship. "I never knew [she] wasn't at my birth until I was about 13 years old and we were arguing on the phone about money," Marino said.
Although the pair once had a fractured relationship, Marino indicated that it improved in 2015. "My relationship with Caitlyn is much better than [before she came out], but we still have a lot of work to do," Marino told People. "We didn't talk for years, and now we see each other every couple of weeks and talk on the phone, which I am grateful for. She's happier and more appreciative of her family. She is trying harder and there is a softness to Caitlyn that is new to me. I think part of that is that when someone is happier, they are just nicer." Caitlyn now invites her eldest daughter to "girls' nights," which Marino is "honored" to attend.