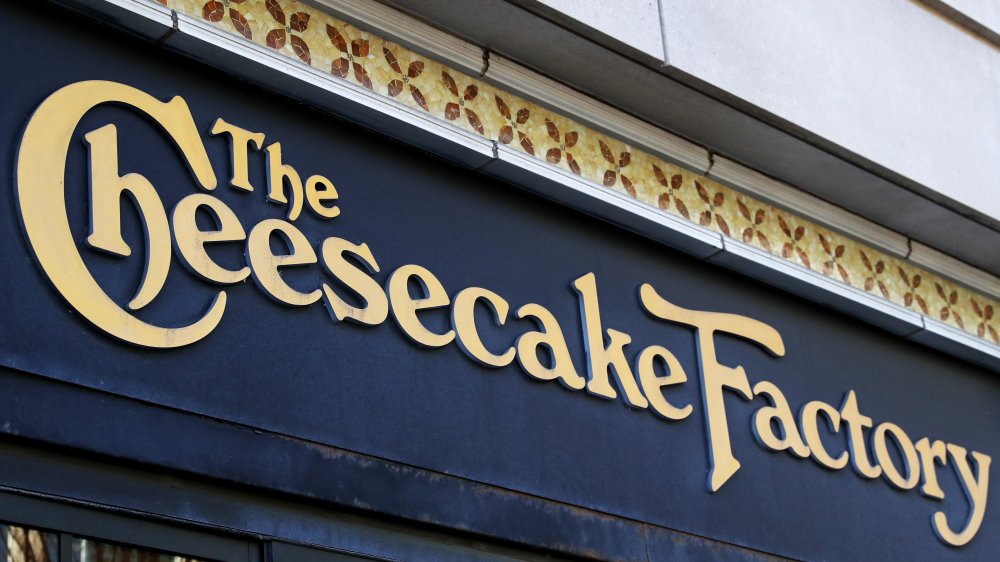 The Cheesecake Factory is one of the most popular restaurant chains in America. With over 250 dishes that careen dizzyingly between America's Heartland to Bangkok, The Cheesecake Factory's menu is both exhausting and comforting. There's too much to choose from, yet there's something for everyone. As the Los Angeles Times called it, the chain is "Manifest Destiny in restaurant form."
The Cheesecake Factory has a loyal cadre of present and past employees, and it's frequently included in Fortune's annual "100 Best Companies To Work For." Employees swear that all food is made to order with fresh ingredients — except for the cheesecake, which is allegedly made in an actual factory and shipped frozen to each restaurant.
What employees don't tell you — and what The Cheesecake Factory would never admit to — is that lurking beneath those fresh ingredients are other unhealthy add-ins that make this restaurant less than diet-friendly. Some items on the restaurant's doorstop menu are less horrifying than others, but if you want to find out what menu items you should run away from, read on.