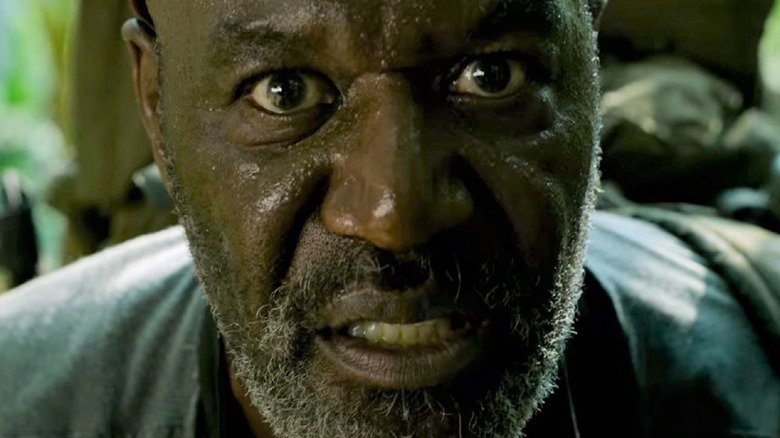 War is a popular — and often divisive — subject for cinema to tackle, and it naturally stirs up strong feelings. And when it comes to making movies, that's a good thing. There are some excellent war films in the world, from classic World War II movies to gritty modern-day thrillers to historical epics with swords, muskets, or both. The conflict is built right into the plot, and so are the stakes, which means there's no shortage of compelling stories for filmmakers to tell. And there are always new corners to explore, whether that means looking at civilians on the sidelines or forgotten parts of history.
Updated on November 24, 2021: Netflix is constantly adding new movies and rotating others out of its selection, so we'll be keeping an eye on its changes and making sure this list is as up-to-date as possible and that we go through a wide range of war movie approaches, from the grueling to the inspirational and even to the comedic.
Apocalypse Now Redux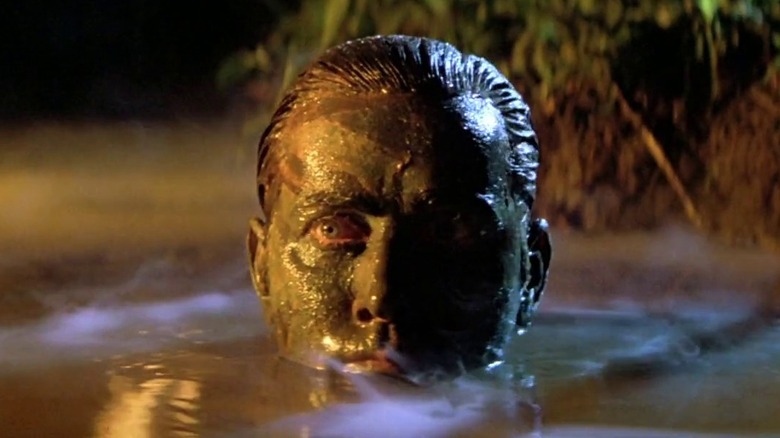 "Apocalypse Now Redux" is the expanded version of the famous "Apocalypse Now," a Vietnam War-era journey into violence and a slippery loss of sanity. An Army operative named Willard is sent into the jungle to take out Kurtz, a rogue Special Forces colonel who's practicing his own kind of war — one that's especially ruthless and brutal — and drawing in worshipful followers. Willard's quest to find him will take him through a cross section of horror and revelation. A violent, philosophical, and beautifully shot epic, "Apocalypse Now" is seared into the history of cinema as one of the definitive war movies.
Starring: Marlon Brando, Robert Duvall, Martin Sheen

Director: Francis Ford Coppola

Year: 1979 (expanded cut 2001)

Runtime: 196 minutes

Rating: R
Beasts of No Nation
A painful and unflinching account of a child soldier in the middle of a horrific war, "Beasts of No Nation" is brutal and unforgettable. Young Agu is unable to get safe passage out of his village, and every day, the fighting presses closer. He escapes the slaughter at home only to find himself unwillingly enlisted. He's forced to join in with battles and to murder a captive, and his own commander assaults him. This is all unbelievably dark, but thankfully, the movie is able to find an invaluable ray of hope for Agu.
Starring: Abraham Atta, Idris Elba, Ama K. Abebrese

Director: Cary Joji Fukunaga

Year: 2015

Runtime: 137 minutes

Rating: TV-MA
Da 5 Bloods
Spike Lee's "Da 5 Bloods" has a terrific cast and an energetic — even frenetic — story that deals with not only the Vietnam War but also the lasting effect that combat has on the people involved in it. During Vietnam, five Black soldiers discovered a crashed CIA plane loaded with gold bars. Instead of turning the gold in, they decided to hide it and come back for it later as a kind of repayment for the way their racist superiors used them as cannon fodder. Now, decades later, the four survivors of the "Bloods" are going back to hunt down the lost gold and the body of their beloved commanding officer, who was killed at the site. But going back to Vietnam will plunge them into troubled memories and an equally dangerous present.
Starring: Chadwick Boseman, Delroy Lindo, Jonathan Majors

Director: Spike Lee

Year: 2020

Runtime: 155 minutes

Rating: R
First They Killed My Father
Some war movies are inspirational. "First They Killed My Father" isn't one of those films, and it can't be. Based on a memoir, this is a deep and painful exploration of the grisly damage of the Cambodian Civil War and the atrocities committed by the Khmer Rouge. Loung Ung, a young girl, sees her life destroyed by this conflict. Her family is deprived, starved, beaten, and murdered, and she's trained as a child soldier. The fact that this comes from a memoir gives it a strand of hope because we can have faith that Loung Ung will eventually make it out, and the story is handled in a straightforward way, with sharpness and clarity.
Starring: Sareum Srey Moch, Phoeung Kompheak, Sveng Socheata

Director: Angelina Jolie

Year: 2017

Runtime: 136 minutes

Rating: TV-MA
The Guns of Navarone
"The Guns of Navarone" is a rousing World War II epic full of tension and adventure. The Allies need to knock out an island installation of several powerful guns, and when all other attempts fail, they send a small group of highly skilled — but oddly assorted — men to infiltrate the island. It's far from a simple mission, and it gets worse as they're hit by complications and disasters. Threats of capture and betrayal dog them at every turn, and there's no guarantee that they'll prove to be a cohesive unit. In fact, one of these heroes has already vowed to kill another. Plenty of suspenseful action and vigorous suspense make this an all-time classic.
Starring: Gregory Peck, David Niven, Anthony Quinn

Director: J. Lee Thompson

Year: 1961

Runtime: 156 minutes

Rating: NR
The King
"The King" takes Shakespearean drama and centers it on historical warfare, providing a war story that's weighty and rich. Prince Hal is fine with ceding the crown to his younger brother, Thomas. It'll let him continue living a carefree life. But war gets in the way, killing Thomas and bringing Hal glory and renown — and the throne. Hal tries to make peace, but in the end, he finds war is more politically expedient. The movie delves into his strategizing, and it also shows the unsettling backstage machinations behind some international conflicts.
Starring: Timothée Chalamet, Joel Edgerton, Robert Pattinson

Director: David Michôd

Year: 2019

Runtime: 140 minutes

Rating: R
Lakshya
The conflict between India and Pakistan serves as the tense backdrop for one young man's coming of age in "Lakshya." Surrounded by a driven family and in love with a passionate and ambitious girlfriend, indolent Karan is the odd man out. Even when he enters the military academy, he doesn't take it seriously at first. But when he realizes that he needs to grow up, he slowly molds himself into a remarkable young officer: purposeful, dedicated, and skilled. With the war — and his own courageous service — constantly putting him in danger, however, it's hard not to worry that he won't survive long enough to really settle into his new life and reap the benefits of all his character growth.
Starring: Hrithik Roshan, Amitabh Bachchan, Preity Zinta

Director: Farhan Akhtar

Year: 2004

Runtime: 185 minutes

Rating: NR
Mosul
Gritty and full of action, "Mosul" brings viewers right into some high-stakes Middle Eastern conflict. Kawa, a young Kurdish police officer, joins up with the Nineveh SWAT team. These are all soldiers who've suffered personal loss at the hands of ISIS, and they want to strike back … but Kawa isn't allowed to see the whole picture and understand the purpose of every mission. In a haze of secrecy and violence, he has to negotiate the chaos and bloodshed around him as he slowly becomes part of the team. "Mosul" offers a rare window into on-the-ground conflict in Iraq and the reclaiming of Mosul in particular.
Starring: Adam Bessa, Suhail Dabbach, Is'haq Elias

Director: Matthew Michael Carnahan

Year: 2019

Runtime: 102 minutes

Rating: TV-MA
Outlaw King
Covering the story of Robert the Bruce, who defied King Edward I of England, "Outlaw King" is an action-packed historical epic. Historians have noted that the movie is hardly the best account of Robert the Bruce's life, but what the film lacks in accuracy, it makes up for in battle scenes. Robert's bloody war against Edward I embodies English-Scottish tensions — Robert himself is crowned king of the Scots — and is also viscerally portrayed, without stinting on the grim reality of medieval fighting. The film also leans into the large-scale nature of the clash, dealing with royal politicking and negotiations of power in a compelling way.
Starring: Chris Pine, Aaron Taylor-Johnson, Florence Pugh

Director: David Mackenzie

Year: 2018

Runtime: 121 minutes

Rating: R
The Outpost
"The Outpost" is a visceral experience, one that puts you straight in the inferno of war. It's the dramatized true story of Afghanistan's "Camp Custer," a U.S. outpost surrounded by mountains. It has no higher ground and, effectively, no chance. It's notorious for being a deadly posting, but the men stationed there have to do their best anyway — even when a devastating attack hits. "The Outpost" deftly evokes both the terror of combat and the courage that's necessary in battle, and it packs a huge punch.
Starring: Scott Eastwood, Caleb Landry Jones, Orlando Bloom

Director: Rod Lurie

Year: 2020

Runtime: 123 minutes

Rating: R
A Private War
Journalists have essentially always been a part of war — sometimes on the sidelines and sometimes right in the middle of the action. "A Private War" takes conflict coverage as its focus, zeroing in on American journalist Marie Colvin. Passionately committed to seeking out the truth, Colvin goes into extremely dangerous locations, walking into areas torn apart by conflict. After incurring severe physical and psychological damage in the name of the job, Colvin nevertheless remains determined to not let herself be controlled by fear — no matter where that leads her. You shouldn't miss Rosamund Pike's lead performance here.
Starring: Rosamund Pike, Jamie Dornan, Tom Hollander

Director: Matthew Heineman

Year: 2018

Runtime: 110 minutes

Rating: R
The Resistance Banker
Every war costs money, and the Dutch film "The Resistance Banker" deals with where that money comes from. Banker Walraven van Hall — Wally, to his friends — puts his safety on the line to fund the Netherlands' resistance to the Nazis. The movie explores multiple angles on Wally's bankrolling, from tense but invigorating-to-watch heist-like schemes to the losses and tragedies. It's a beautifully handled appreciation of a historically important figure whose contributions haven't been discussed often enough, and it also illuminates a part of war that often gets disregarded.
Starring: Barry Atsma, Jacob Derwig, Pierre Bokma

Director: Joram Lürsen

Year: 2018

Runtime: 123 minutes

Rating: TV-MA
The Siege of Jadotville
"The Siege of Jadotville" is one of a wave of war movies delving into underexplored corners of major conflicts, and this one focuses on a UN peacekeeping mission in the Congo. An Irish Army squad is assigned to Jadotville to protect a vulnerable UN compound, but the intervention also exacerbates things. When the deaths of unarmed Katangese (of the recently seceded state) provokes a direct attack on the UN compound, the Irish fight to protect it, acting with incredible — but possibly doomed — effectiveness.
Starring: Jamie Dornan, Mark Strong, Mikael Persbrandt

Director: Richie Smyth

Year: 2016

Runtime: 108 minutes

Rating: TV-MA
Stripes
There aren't too many war comedies out there. But occasionally, you get a success story like "Stripes," which infuses all the rigors of Army basic training with Bill Murray's laid-back charm. Murray plays John Winger, whose life hits the skids badly enough for him to enlist alongside his best friend. It would be an understatement to say they're not cut out for the Army, but against all odds, these fun-loving slackers find love and success — and the satisfaction of watching their buffoon of a commanding officer get his just desserts. Goofy, irresistibly watchable, and stocked with some of the best comedians of the '80s, "Stripes" is a nice change from the usual grimness of war.
Starring: Bill Murray, Harold Ramis, Warren Oates

Director: Ivan Reitman

Year: 1981

Runtime: 106 minutes

Rating: R
The Wolf's Call
This French film is a taut, action-packed military thriller about a submarine officer who has an uncanny knack for identifying other vessels just by sound — something that understandably comes in handy in dark undersea warfare. But to his surprise, he encounters a mystery sub … one that may, in a tense near-future full of escalating international conflicts, be a sign of impending nuclear war. His obsession with the sub shapes the movie. Finding and stopping it will save his honor, and it may also save the world.
Starring: François Civil, Omar Sy, Mathieu Kassovitz

Director: Antonin Baudry

Year: 2019

Runtime: 116 minutes

Rating: TV-14