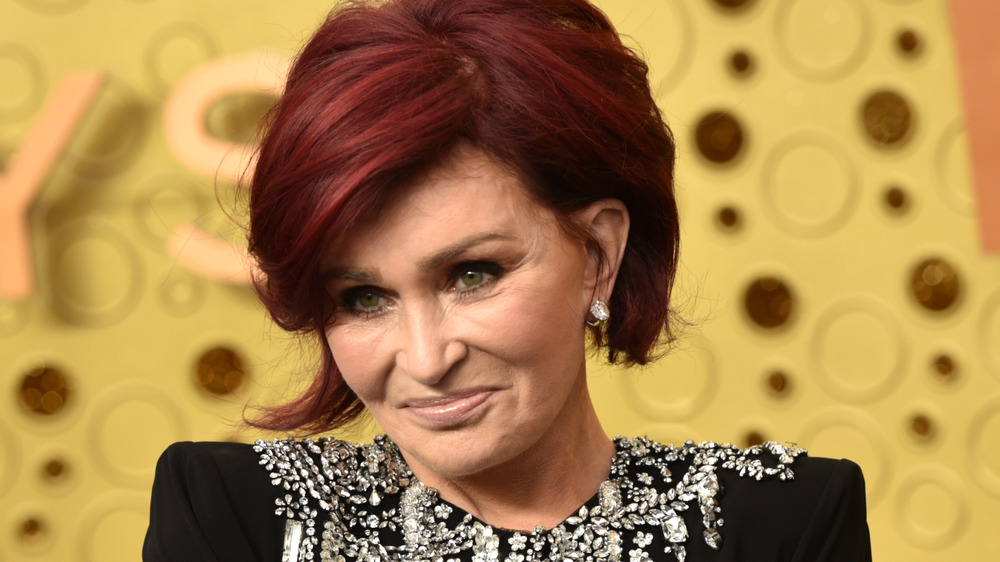 Sharon Osbourne may be one of television's unlikeliest stars. Her actual job — managing the career of rockstar husband Ozzy Osbourne — gave way to a whole new career thanks to The Osbournes, the 2000s MTV reality hit that captivated TV viewers. Not only did the massive success of the show bring Ozzy a whole new fanbase, The Osbournes also made stars of Sharon and two of the couple's children, Kelly and Jack.
As Sharon's IMDb page attests, in the years since then she's built herself into a bona fide television brand. In addition to numerous guest-starring appearances on TV shows ranging from Will & Grace to Supergirl, she's also spent plenty of time behind the judging table of The X Factor UK and America's Got Talent. As it that's not enough, since 2010, she's been one of the co-hosts of CBS daytime series The Talk, along with various side projects, such as Travel Channel's The Osbournes Want to Believe.
Viewers can be forgiven for assuming they know all there is to know about this multitalented TV host, music manager, and all-around force of nature. However, there's plenty to discover about the untold truth of Sharon Osbourne.
2003 was an exceptionally terrible year for Sharon Osbourne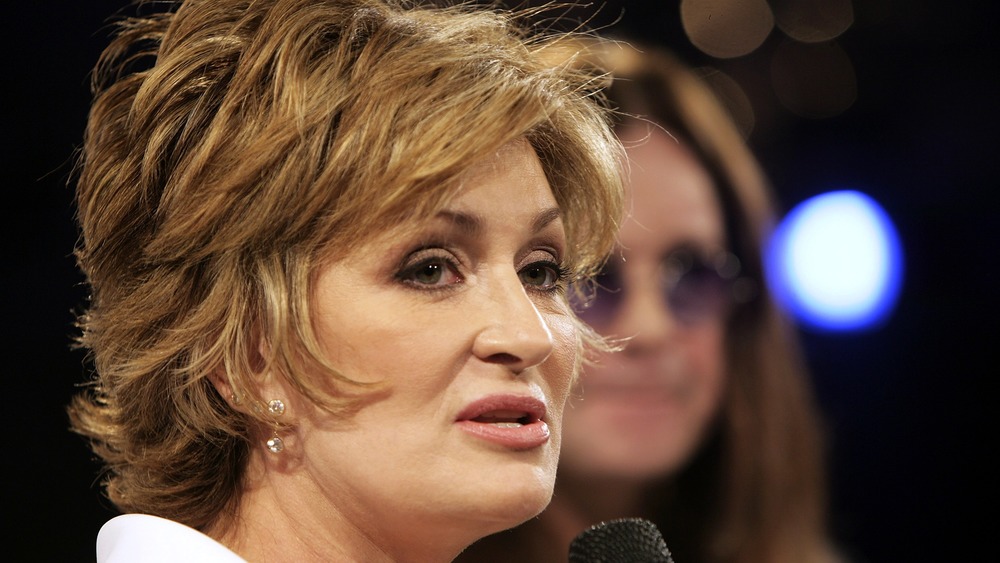 Back in 1992, Queen Elizabeth famously declared that year to be her annus horribilis, a Latin term that translates to "horrible year." For Sharon Osbourne, her annus horribilis turned out to be 2003, which she candidly revealed in an interview with Barbara Walters for ABC News' 20/20.
The year's lowlights, she told Walters, included son Jack Osbourne's rehab for opioid addiction — culminating in his suicide attempt — and a brief separation from Ozzy over his own escalating addiction issues, all while she battled colon cancer. However, Sharon maintained that the Osbournes' struggles weren't that unique. "Other people have cancer, other people have husbands who are addicts, children that are addicts. And we never said we were perfect. I am far from perfect. I'm like the biggest mess-up I know," she said.
Sharon also admitted she regretted her earlier decision to let all three of her children drop out of school, and had come to realize that she gave them more freedom than teenagers should have. If she were able to do it all over, she "would have given them boundaries as far as who they can hang out with and who they can't…"
Sharon Osbourne's first experience hosting a talk show was a disaster
Sharon Osbourne has proven herself to be adept as a television host after a decade on CBS daytime series The Talk. However, her first attempt at daytime television was not nearly so successful, with her syndicated The Sharon Osbourne Show canceled after just one catastrophic season on American television. Reviews for the show, which debuted in fall 2003, were brutal. After just two episodes aired, USA Today described the show as "a soon-to-be-discarded cultural oddity."
A few years later, U.K. network ITV debuted The Sharon Osbourne Show on British television. While The Guardian reported this version of the show made a "promising debut" with initial viewership of 1.9 million, those viewers didn't stick around. Ratings for the show's second episode, The Guardian noted, shrank to 1.5 million, a loss of one-fifth of her audience. Before long, that number plummeted to 1 million, and then less than 950,000 soon after.
The following spring, The Guardian reported the show's future was "in doubt," neither renewed not canceled. An "insider" guessed — correctly, it turned out — that "Sharon's show might well be one of those shows that just slips away."