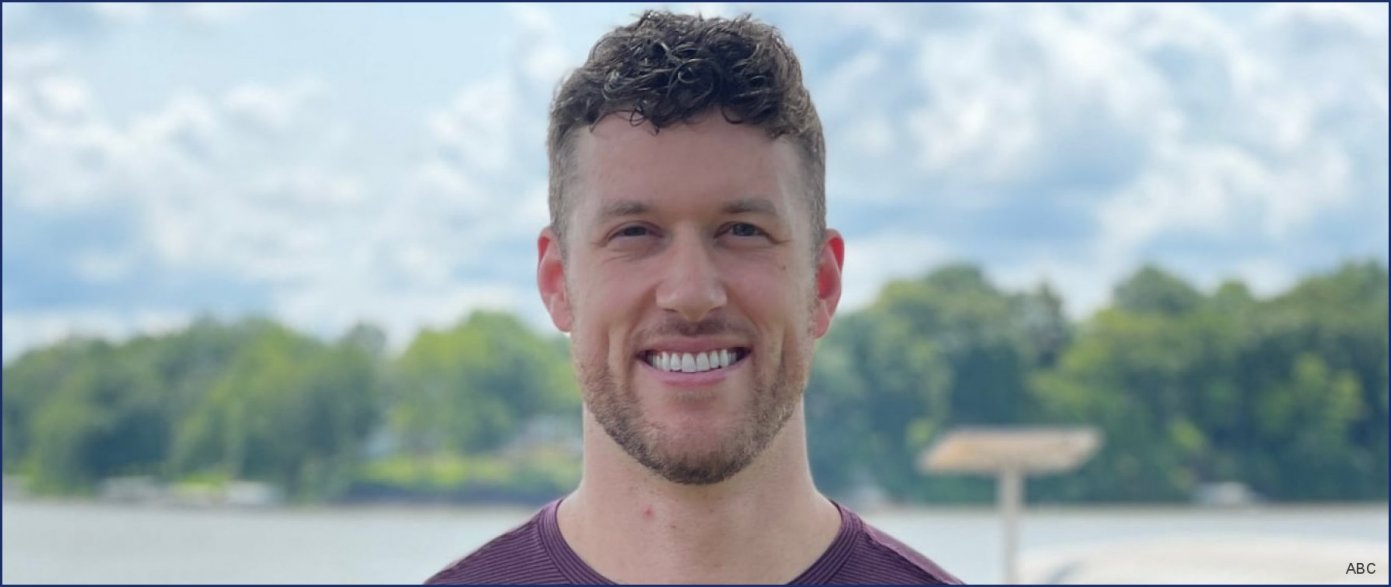 Clayton Echard has officially been announced as The Bachelor star for Season 26, confirming months of reports ABC had selected him to be the franchise's next leading man.
ABC announced Tuesday night in a promo that aired following an episode of Michelle Young's The Bachelorette season that Clayton will be starring on The Bachelor's 26th season, which premieres Monday, January 3 at 8PM ET/PT on ABC.
RELATED LINK: CLAYTON ECHARD'S 'THE BACHELOR' SEASON 26 BACHELORETTES ANNOUNCED — MEET THE WOMEN! (PHOTOS)
Clayton, a 28-year-old medical sales representative from Columbia, MO, was eliminated by Michelle when she determined her Final 4 bachelors and so he missed out on a hometown date.
"I'm just a Midwest guy from Missouri that just wants to find love," Clayton says in the first trailer of his season. "And I believe more than anything that my future wife is here."
The teaser also showed quite a few catty arguments and women shedding tears, before Clayton laments, "She f-cked it up for everybody! I'm done, it's over! I am just so broken."
In a press release announcing Clayton's The Bachelor participation, ABC boasts about Clayton's "rugged good looks and Viking-level athleticism," adding, "He is a puppy-loving goofball with a heart of gold (and surprisingly good dance moves) who is ready to find the love of his life."
The Bachelorette co-hosts Kaitlyn Bristowe and Tayshia Adams both agreed when speaking to Extra TV in October that Clayton would make a great Bachelor.
"I will say he was one of my favorite from Michelle's season because he was really emotionally available and secure in that," Kaitlyn said. "I think he would be really good as the Bachelor."
And Tayshia elaborated, "Clayton was super fun and playful. I feel like when we did see him on a date, he was always having a good time and he always had a smile on his face… He always seemed really sweet."
Clayton's cast of 33 potential bachelorettes was announced by ABC in September, shortly after reports began to swirl about Clayton being cast as The Bachelor star for Season 26.
RELATED LINK: 'THE BACHELOR' FRANCHISE COUPLES NOW: WHO IS STILL TOGETHER?? (PHOTOS)
Before The Bachelorette's 18th season even premiered and viewers were introduced to Clayton, photos had leaked of Clayton appearing to film a promo shoot with a camera crew in his Missouri hometown of Eureka.
FOLLOW REALITY TV WORLD ON THE ALL-NEW GOOGLE NEWS!
Reality TV World is now available on the all-new Google News app and website. Click here to visit our Google News page, and then click FOLLOW to add us as a news source!
And around that same time, The Bachelor creator and executive producer Mike Fleiss also hinted at Clayton's casting by tweeting on September 15, "Major Announcement!!! Your new #TheBachelor is a great guy from Michelle's season of #TheBachelorette. Can't wait for you to meet him!"
Mike proceeded to write on Twitter, "Another Major Announcement!!! His first name starts with the letter 'C.' #TheBachelor."
Clayton appeared to confirm his The Bachelor gig in September when he addressed a crowd of people while being filmed in Eureka.
Clayton told fans he was "excited" about the opportunity to look for his "person" but also "very nervous" at the same time, according to St. Louis' Fox affiliate.
A banner also hung in Eureka that read, "Go Find Love Clayton," and the town's mayor, Sean Flower, said on Facebook that ABC had purchased the giant sign.
According to insiders, producers fell in love with Clayton's "story" during Michelle's The Bachelorette season and so he rose to the top of their potential-next Bachelor list very quickly, Variety recently reported.
A source told Us Weekly in October, "Clayton stood out right off the bat. Producers ended up going with him because they believed he was the best fit for the role."
RELATED LINK: 'THE BACHELORETTE' COUPLES NOW: WHOM DID 'THE BACHELORETTE' STARS AND THEIR BACHELOR PICKS ULTIMATELY END UP WITH?! (PHOTOS)
Former The Bachelor star and NFL player Jesse Palmer will serve as the host of Clayton's season following Chris Harrison's permanent departure from the franchise earlier this year.
Reality Steve spoiler blogger Steve Carbone recently reported there will actually be two The Bachelor seasons in 2022 but the star of Season 27 has yet to be determined.
While Clayton's The Bachelor season airs in its regular timeslot from January through mid-March 2022, Carbone reported that Season 27 of The Bachelor will begin filming by the end of February 2022 and likely premiere in May 2022.
Michelle ultimately eliminated Clayton from her lineup of bachelors because although he had been vulnerable — and had been chosen as Michelle's fifth-grade students' top choice — she said "something was missing" in their relationship.
"You have checked every single box of all the qualities I'm looking for in somebody," Michelle told Clayton. "But I know that giving out this rose means I'm ready to meet your family, and I don't feel that I'm able to get there with you in time."
Michelle assured Clayton that he's "enough," but he was left wondering where he went wrong.
"Everything seemed to be going well and then all of a sudden it stopped, and that sucks," Clayton said in his final words.
"I'm completely vulnerable and this is what happens… I open myself up to be hurt. I stayed closed off for so long because it takes the right person to make me feel comfortable opening up, and Michelle did that."
RELATED LINK: CLAYTON ECHARD'S 'THE BACHELOR' SEASON 26 BACHELORETTES ANNOUNCED — MEET THE WOMEN! (PHOTOS)
Clayton then broke down into tears after receiving beautiful letters from Michelle's students following his exit. The children told him not to be "too sad" because he'd eventually find a nice girl to marry and welcome children with someday.
"It just shows me I want kids more than anything. I want a family," Clayton expressed through tears.
"I just want to find love so badly and have a family and start that chapter of my life. I want it more than anything else, and I'll do whatever it takes to get that — whatever it takes."
Clayton graduated with a Bachelor's degree in Health Science from the University of Missouri, where he also minored in Business and Spanish.
Clayton was a walk-on player and scholarship recipient for the University of Missouri football team, and he went on to have a brief stint with the NFL's Seattle Seahawks.
Clayton is now embarking on his MBA with the intention of starting his own business, and his ABC bio for The Bachelorette revealed that he'd like to own and operate multiple gyms one day.
Clayton enjoys spending time at his family home on Lake St. Louis — tubing, boating, fishing, and playing cornhole with friends and his two younger brother.
RELATED LINK: 'THE BACHELOR' COUPLES NOW: WHO DID 'THE BACHELOR' STARS AND THEIR BACHELORETTE PICKS ACTUALLY END UP MARRYING? (PHOTOS)
"Clayton had the perfect example of what marriage and love can be," ABC revealed.
"His parents, Brian and Kelly, have been married for 29 years, and their relationship is precisely the kind Clayton so desperately wants for himself. Just like his parents, Clayton's looking for a partner, a great love and a best friend."
Interested in more The Bachelor news? Join our The Bachelor Facebook Group!
About The Author: Elizabeth Kwiatkowski
Elizabeth Kwiatkowski is Associate Editor of Reality TV World and has been covering the reality TV genre for more than a decade.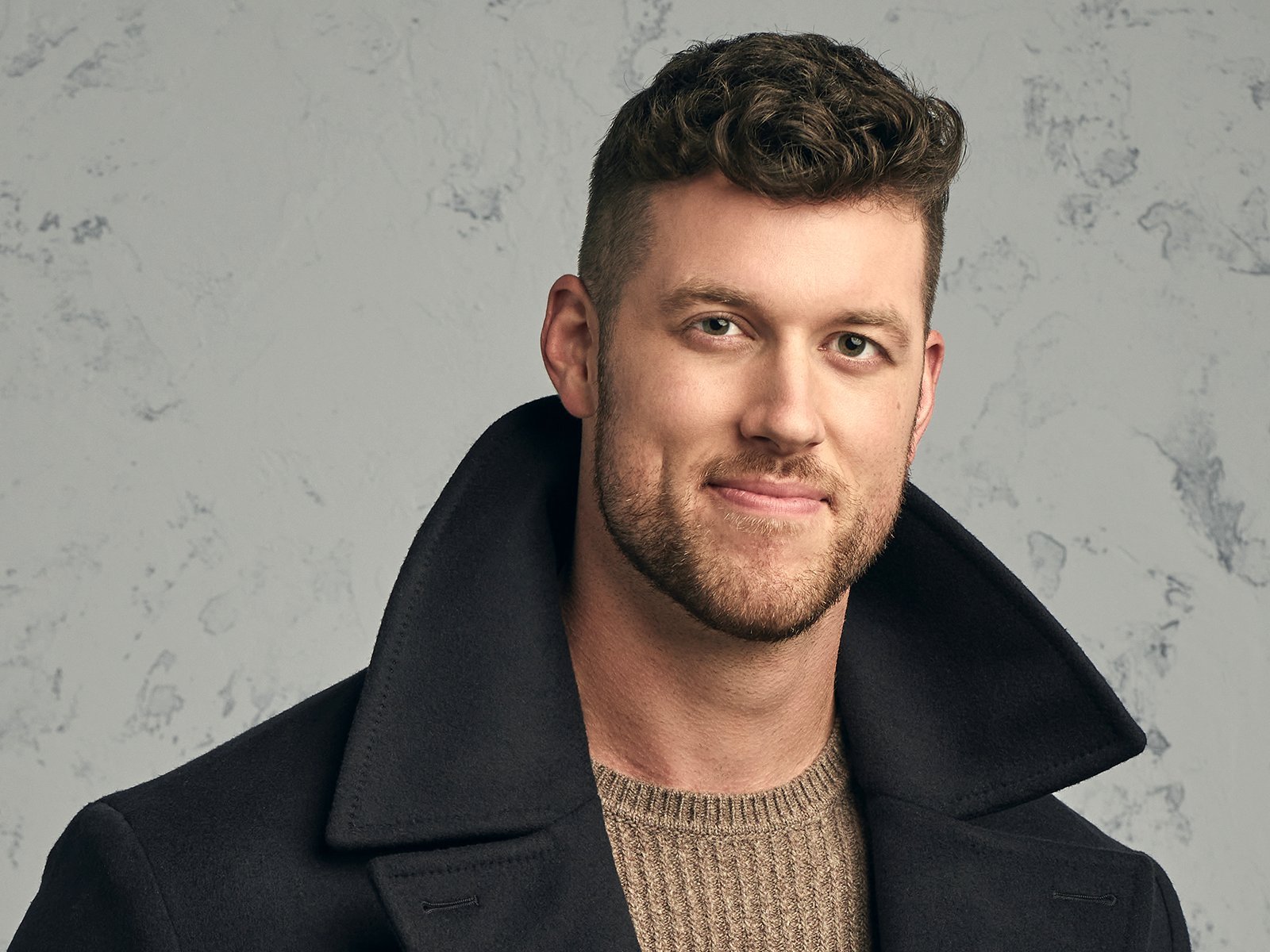 Get more Reality TV World! Follow us on Twitter, like us on Facebook or add our RSS feed.