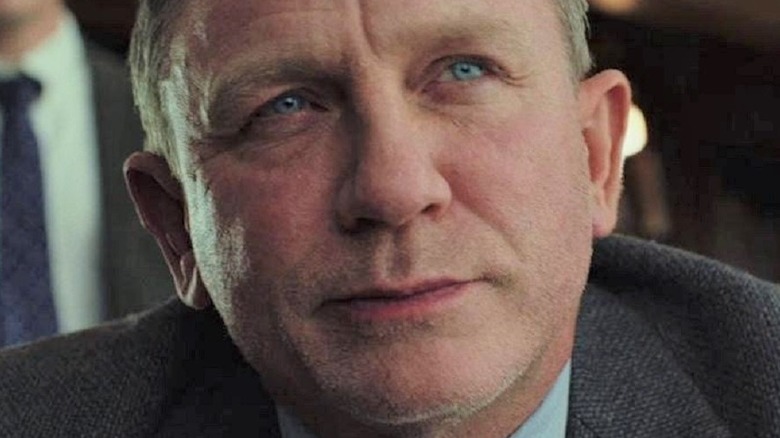 Free two-day shipping is great and all, but for movie lovers, the true allure of an Amazon Prime membership is the content offered by the company's streaming service, Prime Video. Anyone who subscribes to a Prime membership has access to all kinds of movies and TV shows, some of which you can't see anywhere else.
And as far as thrillers are concerned, Prime has a pretty great selection that gets better just about every month. You can stream everything from crime capers to classic tales of psychological suspense, or you can find something new and bizarre that you've never heard of before — stuff that's dark and disconcerting. Whether you're a thriller veteran or just looking to dip your toes into the genre, you just might find your next flick here.
Updated on December 2, 2021: Amazon Prime has an ever-evolving catalogue of films and shows, and we've updated this list to reflect the best thrillers currently offered by the streaming service. These picks will have you on the edge of your seat, and once you've been through them all, keep checking back each month to see what new thrills Prime Video has to offer.
Akilla's Escape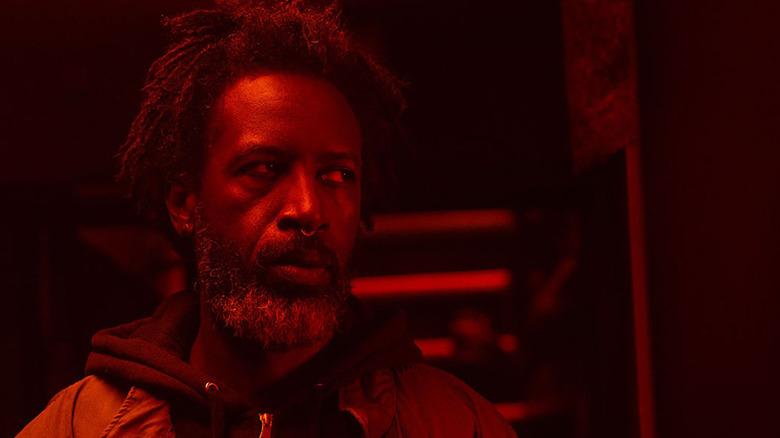 As if the high-stakes, perilous world of the gangland thriller didn't supply enough tension, "Akilla's Escape" ratchets the pressure up a notch by anchoring itself in the stoicism of its core character — a world-weary Akilla (Saul Williams) who knows this dangerous world all too intimately and is trying to prevent a young boy from getting too acquainted with it himself. Everything about this film, from the creative choices to the music (which Williams also helped compose), serves the personal and sociopolitical tension between the past, the present, and the choices that move us between them. (Coming October 15.)
Starring: Saul Williams, Thamela Mpumlwana, Vic Mensa

Director: Charles Officer

Year: 2020

Runtime: 90 minutes

Rating: Not Rated
All Is Lost
With one cast member and only a handful of lines, "All Is Lost" takes the idea of not giving too much away to a whole new level — and it pays off brilliantly in this suspenseful, unconventional story. We don't know much about Robert Redford's character, but we get to see him in action after his boat collides with an abandoned shipping container. As his vessel begins taking on water, we witness his resourceful survival of the wreck and multiple tropical storms. With no words to get in the way, only pure thrill remains.
Starring: Robert Redford

Director: J. C. Chandor

Year: 2013

Runtime: 105 minutes

Rating: PG-13
Burning
While "Parasite" was the first South Korean film to receive Oscar recognition (and so much more), "Burning" had made strides in the right direction the year prior. Though it wasn't ultimately selected as a contender for Best Foreign Language Film, it was the first from South Korea to make the nine-film shortlist for the category.
And it's easy to see why. The plot follows a love triangle between three young people, one that might be headed in a very dark direction. The performances are gritty and gripping, and the tension is impeccably crafted. You'll feel uneasy the whole way through, and that's by design. There's desire and jealousy, suspicion, and delusion — but the wait for this kindling to start burning is excruciatingly, captivatingly slow.
Starring: Yoo Ah-in, Steven Yeun, Jeon Jong-seo

Director: Lee Chang-dong

Year: 2018

Runtime: 148 minutes

Rating: Not Rated
Casino Royale
Since the character's inception in the early 1950s, James Bond has become a household name, and many esteemed actors have taken up the mantle of Agent 007. When Daniel Craig initiated his legacy with the film "Casino Royale" in 2006, critics praised him for one of the most faithful adaptations of creator Ian Fleming's original vision for the character.
Though that character had already been thrilling audiences for over 50 years, "Casino Royale" took Bond back to a much more infant stage. But don't worry, "Casino Royale" still has everything you'd want in a spy film: high-stakes poker, a terrorist with a memorable moniker, and of course, a new Bond girl.
(And if you're a Bond fan, stay sharp: "Casino Royale" is just one of many titles hitting Prime in November.)
Starring: Daniel Craig, Eva Green, Made Mikkelsen

Director: Martin Campbell

Year: 2006

Runtime: 144 minutes

Rating: PG-13
Children of Men
"Children of Men" derives many of its thrills from a unique and chilling premise: The human race has become completely infertile. It started slowly, but by the beginning of the movie, it's 18 years into this mysterious plague, and humanity is facing both moral and existential extinction. But there may be a ray of hope in this dark world, as our skeptical protagonist is tasked with helping a young pregnant refugee escape the U.K.'s police state.
Though dystopian, the setting of "Children of Men" seems eerily contemporary, lending a personal sense of urgency to each and every shocking development.
Starring: Clive Owen, Julianne Moore, Michael Caine

Director: Alfonso Cuarón

Year: 2006

Runtime: 109 minutes

Rating: R
The Constant Gardener
Based on the novel by celebrated espionage writer John Le Carre, "The Constant Gardner" takes us to Kenya as a man tries to solve his wife's murder. However, as he investigates, the story goes deeper and deeper. The wife, an activist, was tangled up in a web of medical corruption, and the story is made even more compelling by the flashbacks that tell her and her husband's love story.
Starring: Ralph Fiennes, Rachel Weisz, Danny Huston

Director: Fernando Meirelles

Year: 2005

Runtime: 129 minutes

Rating: R
The Courier
"The Courier" is a bit of a history class, just a lot better at holding its audience's attention. It revolves around an actual infiltration of the Soviet Union's nuclear program that was critical to ending the Cuban Missile Crisis. With a haunting Benedict Cumberbatch in the lead role playing a British businessman turned spy, the ominous tones and real-world stakes make the suspense feel all too tangible.
Starring: Benedict Cumberbatch, Merab Ninidze, Rachel Brosnahan

Director: Dominic Cooke

Year: 2020

Runtime: 111 minutes

Rating: PG-13
Drive
For a character whose name we never learn and who hardly ever speaks, Ryan Gosling's stunt driver by day/getaway driver by night is a riveting little rascal. Of course, he gets a lot of help from the pacing and atmosphere of his film, "Drive," which is as stylistically beautiful as it is emotionally bleak.
When the driver attempts to help his neighbor's husband land some cash after being released from prison, things quickly spiral out of control. But the story is told in such a tacit, calculated way that all you can do is grit your teeth and wait.
Starring: Ryan Gosling, Carey Mulligan, Bryan Cranston

Director: Nicolas Winding Refn

Year: 2011

Runtime: 100 minutes

Rating: R
Gone Baby Gone
In his first feature-length film, Ben Affleck directed his own brother to great success (not to mention veteran actors like Morgan Freeman and Amy Ryan, the latter of whom received an Oscar nomination). What starts out as a child abduction mystery quickly reveals its deeper roots in the world of drug trafficking. The combination of elements of the underworld with themes of innocence in the search for a child makes for an extra-gripping thriller that hits close to home.
Starring: Casey Affleck, Michelle Monaghan, Morgan Freeman

Director: Ben Affleck

Year: 2007

Runtime: 113 minutes

Rating: R
The Handmaiden
In terms of unlikely pairings, the team of con man and young pickpocket in "The Handmaiden" is an absurdly satisfying one. This psychological thriller begins with this team's efforts to defraud a naïve heiress named Hideko, as the pickpocket, Sook-hee, convinces her to marry the con man, who goes by the name Count Fujiwara. Of course, this is only the beginning of this South Korean thriller. Betrayal and eroticism intertwine with sharply executed psychological thrills to make "The Handmaiden" not only gripping but genuinely entertaining.
Starring: Kim Min-hee, Kim Tae-ri, Ha Jung-woo

Director: Park Chan-wook

Year: 2016

Runtime: 145 minutes

Rating: NR
The Hunt for Red October
One of the names in literature most synonymous with the thriller genre is Tom Clancy. This success doesn't always translate to a critically acclaimed film adaptation, but in the case of the impeccably cast "The Hunt For Red October," it certainly did.
Here, we see Alec Baldwin as CIA agent Jack Ryan, hunting for a Soviet submarine headed by Sean Connery. The vessel has deviated from its post and might be using its state-of-the-art stealth technology to plan an attack on the U.S. Or perhaps there's something else entirely going on? The Red October may be hard to find, but the value in this film isn't.
Starring: Sean Connery, Alec Baldwin, James Earl Jones

Director: John McTiernan

Year: 1990

Runtime: 137 minutes

Rating: PG
Knives Out
"Knives Out" has all the elements of your classic murder mystery — the kind that forms the crux of a themed dinner party or a game of "Clue." But this film is so much more than that, elevating a well-worn genre with clever dialogue, compelling performances from a star-studded cast, and so much mood and intrigue that it's impossible to look away.
Much of the tension arises from the fact that after the death of the family patriarch, mystery writer Harlan Thrombey, there's suddenly a lot of money at stake. Everyone wants answers — but only the ones that serve their interests — and everyone is a suspect. One woman's inability to lie without vomiting is just the first in a series of uncommon twists that elevate this mystery.
Starring: Daniel Craig, Ana de Armas, Chris Evans

Director: Rian Johnson

Year: 2019

Runtime: 130 minutes

Rating: PG-13
The Prestige
Christopher Nolan has always been a cerebral filmmaker. His storylines are often nonlinear and explore themes of human psychology, reality, time, and existence. But "The Prestige" does the doubly nerdy duty of highlighting one of the unsung moments of modern science: The bitterly escalating battle between two magicians mirrors — and intertwines with — the rivalry between Nikola Tesla and Thomas Edison. Obsession, betrayal, and the unique world of the 1890s magic scene elevate this Nolan piece as it twists and turns toward its shocking reveal.
Starring: Hugh Jackman, Christian Bale, Scarlett Johansson

Director: Christopher Nolan

Year: 2006

Runtime: 130 minutes

Rating: PG-13
Ronin
Heist films are a lot of fun on their own, even if they aren't always candidates for Best Picture. But "Ronin" raises the stakes by undermining the trust between its disparate team at every turn. With compelling performances from a seasoned cast, the tension is palpable as each member of the team tries to work out who can be trusted and who can't — all while attempting to complete a mysterious mission. Plus, it has one of the very best car chase scenes in cinematic history.
Starring: Robert De Niro, Jean Reno, Natascha McElhone

Director: John Frankenheimer

Year: 1998

Runtime: 118 minutes

Rating: R
The Usual Suspects
Certain movies are required viewing regardless of genre, and "The Usual Suspects" is one of those films — a movie that fits a variety of designations and delivers on every one of them. It's a thriller, a crime film, even a bit of a comedy. The neo-noir story benefits from having a questionable narrator, as the story of a massacre is told in a convoluted manner by a con man being subjected to interrogation. The story structure and narration only make it that much more titillating as we figure out what really happened behind a heist gone horribly wrong.
Starring: Kevin Spacey, Gabriel Byrne, Benicio del Toro

Director: Bryan Singer

Year: 1995

Runtime: 106 minutes

Rating: R