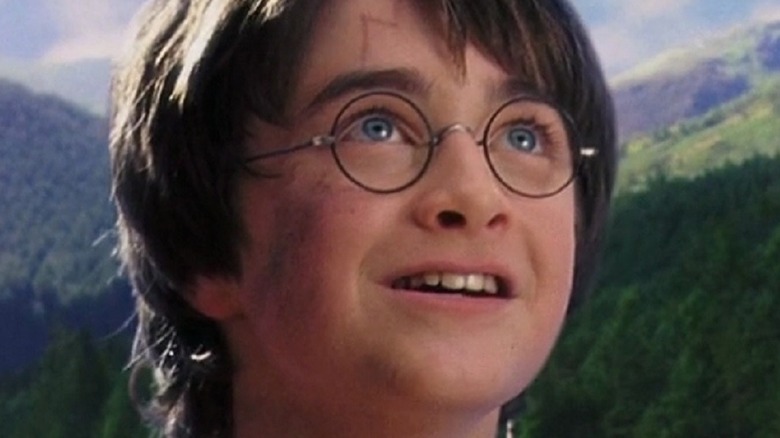 A good family film is exactly that — it has to offer something for every member of a family, providing entertainment and provoking some kind of emotional response for a viewer of any age, be they toddlers, school-aged kids, teenagers, or adults. A family film is more than just a movie without any sort of objectionable or inappropriate-for-younger-audiences content. It's got to be relatable on multiple levels to keep children and grown-ups engaged. And that's no small feat. Only a relative handful of filmmakers have figured out how to make fun-for-the-whole-family movies that have stood the test of time, and it's definitely got something to do with having compelling stories and memorable characters.
However, it can be tough for a family to find a movie everyone can enjoy on a streaming service, with the genre's seemingly endless options — many of which aren't worth your time. But HBO Max is a particular haven for quality all-ages-welcome films, and here are the best family movies currently available on the service.
Updated on December 1, 2021: HBO Max frequently adds movies and drops them, too, so we'll keep this list updated as those changes occur. Check back each month for the latest and greatest in family entertainment.
All Dogs Go to Heaven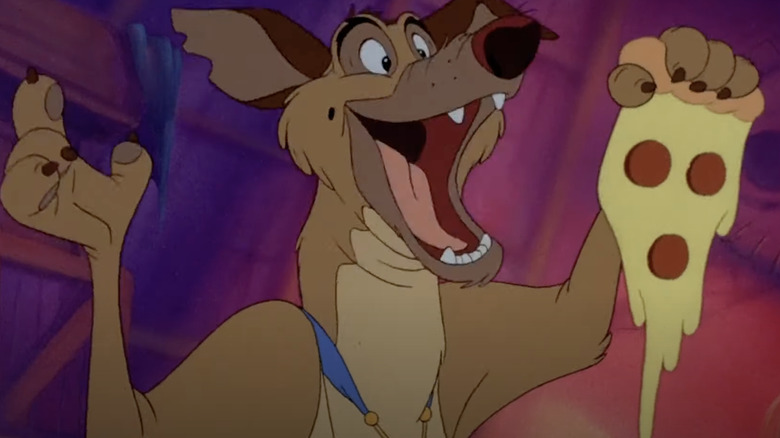 "All Dogs Go to Heaven" is a quirky cartoon, beautifully and traditionally animated by longtime Disney artist Don Bluth, offering something for both adults and children. For the grown-ups, there's the plot about the canine criminal underworld and philosophical question of the afterlife, wherein a tough gambler pooch named Carface kills Charlie, dog casino owner, who then magically comes back from the dead because of a magical timepiece. Rather than set out on a mission of revenge against his murderer, he takes a young, neglected human girl named Anne-Marie under his (increasingly angelic) wing and aims to cheer her up and then save her from the clutches of the dog who killed him.
Starring: Burt Reynolds, Judith Barsi, Dom DeLuise
Director: Don Bluth
Year: 1989
Runtime: 84 minutes
Rating: G
The Boy Who Could Fly
"The Boy Who Could Fly" — a gentle fantasy and exercise in magical realism — is an overlooked gem from the 1980s and one with a message about the power of empathy and the importance of trying to understand people different from yourself. Teenager Milly moves into a new house, and there's a boy next door named Eric who's about her age. Eric is on the autism spectrum, doesn't speak, and lives with his sad, alcoholic uncle following the death of his parents when he was very young. Eric shares with Milly his fascination with birds, and he's so into them that he hangs out on the roof and outside of windows, looking like he's going to take flight himself. And that's when Milly discovers that maybe Eric really is the boy who could fly.
Starring: Jay Underwood, Lucy Deakins, Fred Gwynne
Director: Nick Castle
Year: 1986
Runtime: 109 minutes
Rating: PG
The Call of the Wild
Adults who read Jack London's classic novel of adventure in the punishing frontier of the Alaskan Yukon and kids who haven't yet will all likely enjoy "The Call of the Wild" just the same. Despite the gorgeous cinematography capturing the beautiful mountains and wintry wilds of Alaska, it's an intimate story, told largely from the point of view of a sweet big dog named Buck as he moves from one human master to another. It's a journey that will take him from a cushy existence in California all the way to a spot on a dog sled team delivering mail, and along the way, his journey will include gold prospecting, defending himself against cruel humans, and learning the ways of his wolf ancestors.
Starring: Harrison Ford, Karen Gillan, Dan Stevens
Director: Christopher Sanders
Year: 2020
Runtime: 99 minutes
Rating: PG
The Care Bears Movie
Every major '80s toy line got its own cartoon TV series, and some even got their own big-screen outings. "The Care Bears Movie" is one of the few entries in this otherwise crass subgenre that can justify its existence. More than a feature-length commercial, "The Care Bears Movie" utilizes its running time to tell a very big and very dramatic story to teach the value and importance of emotional intelligence and empathy. In the movie, we follow the rainbow-colored teddy bears as they leave their palatial sky palace and head on down to Earth. Their goal? To use their good feelings to help some orphans defeat the darkness that's possessed a young, impressionable magician's assistant.
Starring: Mickey Rooney, Georgia Engel, Jackie Burroughs
Director: Arna Selznick
Year: 1985
Runtime: 75 minutes
Rating: G
A Christmas Story
Part of a very short list of universally agreed upon holiday classics, "A Christmas Story" is a nostalgic look back on the yuletide holidays of 1940s America, based on the stories of humorist (and narrator) Jean Shepherd. His stand-in is young Ralphie, who desperately wants a Red Ryder BB gun for Christmas, despite being told by every adult he'll "shoot his eye out." He'll do anything to get that prized rifle, but he also has to endure the agonizingly long wait until December 25. Kids can relate to the nearly unbearable anticipation of the holiday season while grown-ups will see a lot of their long-ago younger selves in Ralphie's episodic and whimsical struggles.
Starring: Peter Billingsley, Darren McGavin, Melinda Dillon
Director: Bob Clark
Year: 1983
Runtime: 93 minutes
Rating: PG
Dolphin Tale
That title is a play on words — "Dolphin Tale" is the story of a friendly, vivacious sea animal, but it's also about a dolphin's tail, and it's based on the amazingly true story about a kid's drive to get his ocean friend a prosthetic appendage.
Winter the dolphin gets trapped and injures her tail so severely that her rescuers and keepers at a Florida marine hospital don't think she has much chance for survival without a working fin. Lonely kid Sawyer finds companionship at the marine hospital with its employees and with Winter especially, and he gets so attached to the dolphin that he enlists the help of a biologist and a specialty prosthetics designer to get Winter the help she needs in what turns out to be a very inspiring, very emotionally satisfying film for viewers of any age.
Starring: Harry Connick Jr., Ashley Judd, Nathan Gamble
Director: Charles Martin Smith
Year: 2011
Runtime: 112 minutes
Rating: PG
Ella Enchanted
Kids who love fairy tales will enjoy "Ella Enchanted," a new story in the princesses/princes/evil guardians tradition but told through a 21st-century point of view, meaning that the female characters have a lot of agency and are no mere damsels in distress.
Shortly after her birth, baby Ella is cursed with a spell from her fairy godmother that forces her to do whatever anybody tells her to do. As a result, our hero winds up as a servant-like Cinderella when her mother dies and Ella goes off to live with the mean and demanding Dame Olga. When she's had enough of his not-so-happily-ever life, Ella sets off on a grand quest with the dashing Prince Charmont to find that fairy godmother and break the spell so that Ella can live the life she wishes to lead.
Starring: Anne Hathaway, Hugh Dancy, Cary Elwes
Director: Tommy O'Haver
Year: 2004
Runtime: 96 minutes
Rating: PG
Follow That Bird
Kids who love "Sesame Street" will be delighted to learn that there's a feature film centering almost entirely on one of the show's sweetest and most captivating Muppets — Big Bird — while adults who grew up on "Sesame Street" will enjoy a nostalgic look back at the show's mid-'80s heyday. "Follow That Bird" is "Sesame Street" without the street and with a long road instead. Gentle giant avian Big Bird is forced to leave his home and friends when a social worker sends him away to live with a family of birds in Illinois. Realizing that his true home is on Sesame Street, our hero boldly ventures out on a wild trip to get back to where he belongs.
Starring: Caroll Spinney, Jim Henson, Frank Oz
Director: Ken Kwapis
Year: 1985
Runtime: 88 minutes
Rating: G
The Goonies
There exist thousands of movies about kids, made for kids, but few do as good a job as "The Goonies" does at capturing the essence of childhood. Like real kids, the Goonies (so named because they live in the working-class Goon Docks neighborhood in coastal Astoria, Oregon) are rough and tumble, get into scraps, bust each other's chops, bristle under adult rules, speak bluntly, form alliances and rivalries, and are often in search of adventures that are no more than a moderate bike ride away. For those reasons, "The Goonies" is an all-time kid-size action extravaganza. Faced with home foreclosure, the tight-knit Goonies discover an old pirate treasure map and head out in search of that gold (as well as a good time). They, of course, wind up in all sorts of perilous scrapes, like running afoul of a nasty crime family, but all is well with a good group of friends who "never say die!"
Starring: Sean Astin, Josh Brolin, Corey Feldman
Director: Richard Donner
Year: 1985
Runtime: 113 minutes
Rating: PG
Harry Potter and the Sorcerer's Stone
While some fans prefer the darker "Deathly Hallows" films, you can't deny that the first installment in the "Harry Potter" franchise, "The Sorcerer's Stone," is the most delightful entry in the series. It's here we're first introduced to the wonderful world of Hogwarts, with its living portraits, Sorting Hat, and the breathtaking Great Hall.
As for the plot, young orphan Harry Potter lives with his abusive extended family, but his life takes a magical turn when he receives an invitation to Hogwarts — a school for young witches and wizards. But when he arrives at the enchanted institution, he learns that a dark enemy, the nefarious Voldemort, might be coming back, leading to a plot involving unicorns, life-sized chess boards, and a mythical object.
On top of all that, Harry has to pass his classes, which isn't easy when you've got a teacher like the sneering Severus Snape. The result is a modern-day classic that will open up a whole new universe — and franchise — to young and old audiences alike.
Starring: Daniel Radcliffe, Rupert Grint, Emma Watson
Director: Chris Columbus
Year: 2001
Runtime: 152 minutes
Rating: PG
Journey to the Center of the Earth
In a thoroughly modern, meta, special effects-loaded update of Jules Verne's imaginative but painfully dated 1860s novel "Journey to the Center of the Earth," that simple, titular premise takes on new life.
Trevor is a scientist who studies volcanoes, but sadly, his brother, Max, disappeared a decade prior. When Max's son, Sean, pays a visit, he brings along a box of his father's effects, including a copy of Verne's "Journey to the Center of the Earth" with notes inside so leading that it prompts Trevor to take Sean on a trip to Iceland. Along with their guide, Hannah, they literally journey into the center of the Earth in search of Max (and adventure), theorizing that the Verne book is a guide, not a sci-fi tale. During their quest, they must navigate around geysers, underwater oceans, dinosaurs, and volcanic explosions.
Starring: Brendan Fraser, Josh Hutcherson, Anita Briem
Director: Eric Brevig
Year: 2008
Runtime: 92 minutes
Rating: PG
Miracle on 34th Street
"Miracle on 34th Street" seems to be a response to the massive, post-World War II population and cultural shift to city life and how urbanization could lead to Americans losing touch with the traditions and mythology that shaped them. This Christmas classic attacks the very idea of cynicism, encouraging viewers to allow more fun, fantasy, and magic into their hearts.
When the Santa Claus hired for Macy's famous Thanksgiving Day parade shows up too drunk to perform, a man who looks, acts, and just plain feels like Santa Claus — he even identifies himself as Kris Kringle — steps in. Before long, he's got the gig as the department store Santa at Macy's flagship store in Manhattan, delighting children but unnerving management with his insistence that he's the real Santa. "Miracle on 34th Street" then shifts into courtroom drama, where Kris Kringle must prove he is, in fact, Father Christmas.
Starring: Maureen O'Hara, Edmund Gwenn, Natalie Wood
Director: George Seaton
Year: 1947
Runtime: 96 minutes
Rating: NR
The Muppets Take Manhattan
The third Muppet movie is also the last to feature all the original agents of comedic chaos (including Jim Henson and Richard Hunt) who made the brand a cultural sensation. In this adventure, Kermit, Miss Piggy, Gonzo, Fozzie, and the rest of the gang head to New York to stage a show on Broadway, only to discover it's way more difficult, expensive, and dangerous than they ever expected. Thus, the Muppets each try to make a go of it in the big city on their own, providing some rare solo adventures for the crackling characters. Eventually, they have to get the group back together to help restore Kermit's memory. What results is delightful.
Starring: Jim Henson, Frank Oz, Dabney Coleman
Director: Frank Oz
Year: 1984
Runtime: 94 minutes
Rating: G
Nanny McPhee
Imagine "Mary Poppins" but a little bit darker, more overtly and unabashedly magical, and with some more urgent, relatable adult problems than just "bank stuff," and you've got the formula for "Nanny McPhee," a film about a fractured family made whole again through a little attention and tough love. In 19th-century England, Cedric Brown's wife has died, leaving him in the care of their seven children, who show their grief by acting out. They're so boisterous and destructive that they've driven away multiple nannies. Their cruel great aunt, Lady Adelaide, promises to take the children away and break up the family, and that's when Nanny McPhee, sensing she's needed, arrives and uses her various powers to get the children to behave and find some semblance of normalcy again.
Starring: Emma Thompson, Colin Firth, Thomas Brodie-Sangster
Director: Kirk Jones
Year: 2005
Runtime: 98 minutes
Rating: PG
Paulie
Parrots are fascinating, sweet, and enchanting creatures, and we probably think that because they can talk. They feel almost human, and "Paulie" imbues its title character, a sensitive parrot who goes on quite a harrowing and tear-inducing journey, with the personality and soul of a person. Paulie can speak, and he speaks very well. In fact, he narrates the story of his life, detailing the time he spent as a part of a performing act, when he was owned by a low-level criminal, and living in the company of a little girl, his very favorite companion. He tells it all to a custodian in the research facility where he's being held, and the man decides that Paulie shouldn't be caged but rather reunited with someone very special from his past.
Starring: Tony Shalhoub, Gena Rowlands, Jay Mohr
Director: John Roberts
Year: 1998
Runtime: 91 minutes
Rating: PG
Pee-wee's Big Adventure
Paul Reubens' Pee-wee Herman character is transgressive and ironic for adults, but he's so thoroughly childlike and relatable that younger viewers will enjoy watching him too. Before the zany and ridiculous "Pee-wee's Playhouse" rocked Saturday morning TV in the 1980s, Reubens starred in "Pee-wee's Big Adventure," a tongue-in-cheek road trip comedy. In what amounts to a kids' movie for grown-ups starring a grown-up who acts like a child, Reubens goes on a cross-country adventure to retrieve his really cool stolen bicycle. Along the way, he grows up (but only a little) as he befriends a rogue who tears the tags off mattresses, dances to "Tequila" in a biker bar, hitches a ride with the ghost of a dead truck driver, and searches in vain for the basement of the Alamo.
Starring: Paul Reubens, E.G. Daily, Mark Holton
Director: Tim Burton
Year: 1985
Runtime: 91 minutes
Rating: PG
Percy Jackson: Sea of Monsters
Rick Riordan's "Percy Jackson" novels posit that the gods of Greek mythology are real and have children who live in the modern-day. Percy, the half-human, half-Olympian son of the sea god Poseidon is one of them. In "Sea of Monsters," the second film adaptation in the franchise, Percy attends the godly training academy known as Camp Half-Blood. When the powerful magical walls that keep it safe start to crumble, horrendous beasts invade. It's up to Percy and his fellow demigods to retrieve the fabled Golden Fleece from the treacherous and infested Sea of Monsters (which also happens to be the Bermuda Triangle).
Starring: Logan Lerman, Alexandra Daddario, Brandon T. Jackson
Director: Thor Freudenthal
Year: 2013
Runtime: 106 minutes
Rating: PG
The Water Horse: Legend of the Deep
There's a fine tradition of moving movies about kids befriending a misunderstood outsider who's also an appealing non-human entity, such as "The Iron Giant" with its massive robot, "E.T.: The Extra-Terrestrial" with its alien, and "The Water Horse: Legend of the Deep," with an adorable lake creature straight out of Scottish legend. In this film, World War II-era tween Angus finds an odd-looking egg just outside of the murky waters of Loch Ness, near his home. It soon hatches, and Angus names the adorable horse-like thing Crusoe (as in Robinson Crusoe, after the shipwrecked literary figure), and he decides to secretly keep it as a pet. Before long, this supposed water horse grows very large and arouses too much dangerous attention, and Angus will have to sacrifice his profound friendship for the safety and livelihood of his animal bud that's very clearly a brand new Loch Ness Monster.
Starring: Alex Etel, Emily Watson, Ben Chaplin
Director: Jay Russell
Year: 2007
Runtime: 111 minutes
Rating: PG
Willy Wonka and the Chocolate Factory
Come inside, and you'll find a world of pure imagination. That's what Willy Wonka promises of his magical, whimsical chocolate factory, but that could just as well describe this film, a candy-colored, wondrous, musical adaptation of Roald Dahl's tantalizingly sweet novel.
Charlie Bucket is about the nicest boy in the world, and he loves chocolate bars made by the mysterious and imaginative Willy Wonka. When Wonka opens up his secretive production facility for a tour to just a handful of kids, Charlie lucks out and finds a "golden ticket" in a Wonka Bar, a rare treat as his family lives in crushing poverty (and with four sick grandparents). Charlie plunges into the strange and unpredictable world of Wonka, where dreams he didn't even know he had come true.
Starring: Gene Wilder, Peter Ostrum, Jack Albertson
Director: Mel Stuart
Year: 1971
Runtime: 99 minutes
Rating: G
The Wizard of Oz
It's arguably the most beloved film ever produced, delighting and enchanting millions of people across multiple generations and becoming part of the collective American cultural experience. And now, "The Wizard of Oz" is among HBO Max's signature offerings. The classic fantasy film has endured because of its message of an appreciation of family and home (there's no place like home, after all), but it dazzles viewers because it's a visually stunning adventure.
Young Dorothy Gale tires of her life on a Kansas farm — tedious except for the mean old woman who threatens to take away her beloved dog — and a tornado whisks her away to the merry old land of Oz, where she meets wicked and good witches, Munchkins, flying monkeys, and others as she travels to visit a wonderful wizard who will help her get back home again. Plus, she hopes he'll grant the wishes of her fellow travelers: a Scarecrow in need of a brain, the courage-lacking Cowardly Lion, and the heart-free Tin Man.
Starring: Judy Garland, Ray Bolger, Bert Lahr
Director: Victor Fleming
Year: 1939
Runtime: 101 minutes
Rating: G