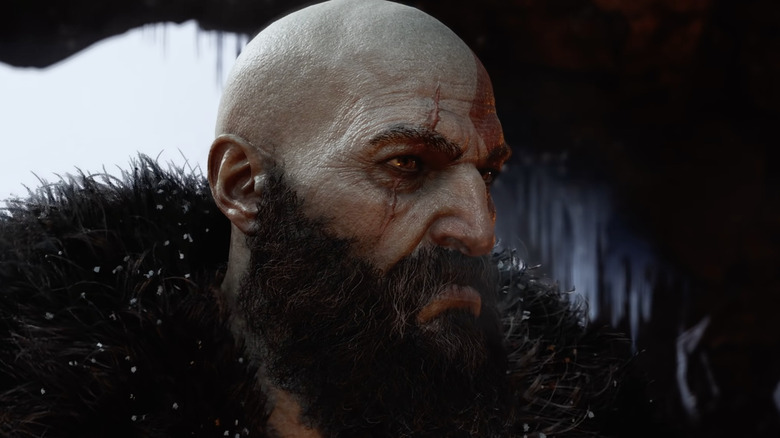 The gaming landscape is about to change, due to the sheer amount of high-profile releases set for 2022. Microsoft, PlayStation, and Nintendo each have a plethora of blockbuster titles to satisfy all types of fans. Whether it be an expansive open world sequel or a new gaming property altogether, every player should be able to find something to satisfy their gaming needs. As long as nothing is delayed, it looks like 2022 is going to have it all.
Some projects on this list have already been delayed from previous years, but luckily they remain slated for 2022 — and maybe that extra time in the oven could be a good thing. As Shigeru Miyamoto once said (via The Guardian), "A delayed game is eventually good, but a rushed game is forever bad."
Many of the following games have been on fans' minds for quite some time, and these entries are sure to build suspense for an unprecedented year. Here are the games that will blow people away in 2022.
Stranger of Paradise: Final Fantasy Origin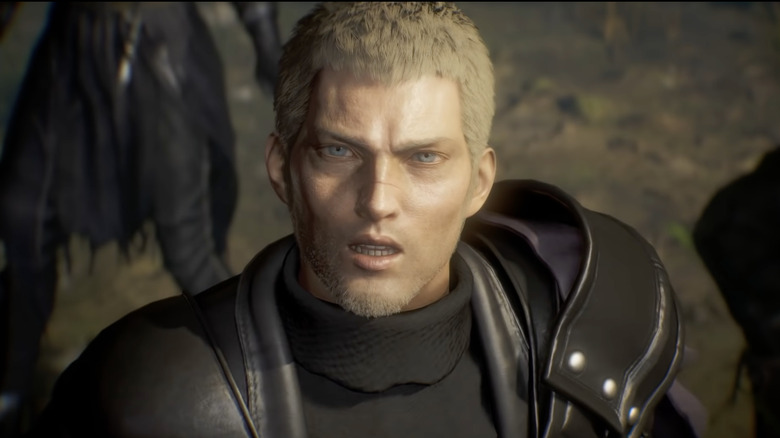 The acclaimed release of "Final Fantasy 7 Remake," the resurgence of "Final Fantasy 14," and the development of "Final Fantasy 16" all seem to indicate that Square Enix isn't letting up on the beloved series. "Stranger of Paradise: Final Fantasy Origin" is taking the Square Enix IP even further with a more action-oriented adventure.
Developed by Team Ninja "Stranger of Paradise" features hack-and-slash and "Souls"-like mechanics. Players will take control of Jack Garland, a hero who lives the world of the original "Final Fantasy." Jack is able utilize physical and magic-based attacks with party members during his quest to destroy Chaos.
IGN has been able to provide fans with an extensive look at the gameplay in "Stranger of Paradise," and it's already looking great. A lock-on function allows players to engage enemies head-on before performing a brutal finisher. These final moves turn opponents into a crystallized form that Jack then crushes. "Final Fantasy" veterans might be surprised by some of the revamped combat and objectives, but jobs, skill trees, and consumable items return, helping the game retain its JRPG identity.
"Stranger of Paradise" is a step in an interesting direction for the franchise — even though it's already spawned a number of memes.
Release Date: March 18, 2022
Available On: PC, PlayStation 4, PlayStation 5, Xbox One, Xbox Series X|S
Game Modes: Single-player
A Plague Tale: Requiem
Continuing the story of Amicia and Hugo, "A Plague Tale: Requiem" sees developer Asobo Studio seeking to improve on every aspect of the original game. A large draw to "A Plague Tale: Innocence" was its unflinching depiction of a rat-infested France in the mid-1300s. The period of the Black Death was a brutal one, and the game didn't shy away from that in its storytelling.
In the trailer for "Requiem," rats literally flood the desolate streets of France, signaling that the sequel will be bigger and possibly darker. Asobo Studios has teased its plans to leverage next-gen consoles to build on what was seen in "Innocence," with game director Kevin Choteau telling GamesRadar that the next generation of gaming "is about creating as much of a living world as you can."
The original "Plague Tale" was a cinematic journey with a focus on crafting and puzzles, but the new game will seek to make the world feel even more real. Choteau has said he wants parts of the world to be constantly "moving and reacting to [player] actions." After a telling reveal trailer, and a next-gen upgrade for "Innocence," anticipation for the sequel is at an all-time high.
Available On: PC, PS5, Xbox Series X|S, Nintendo Switch
Game Modes: Single-player