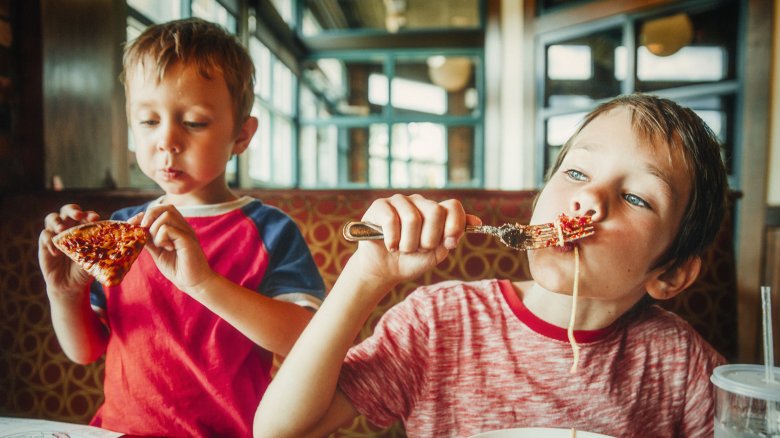 Whether seated at a super fancy Italian bistro, a roadside diner, or an airport Chili's, there's a good chance you can guess what's on the kids menu without even looking: some version of chicken fingers, a burger, grilled cheese (or, if it's a Mexican restaurant, a quesadilla), personal pizzas (cheese or pepperoni), and macaroni and cheese.
It's hard to decide what's more offensive about restaurant kids' menus in America: their lack of creativity and flavor, or their surplus of sodium and saturated fat. On the one hand, never exposing children to anything more flavorful than ketchup and powdered cheese is cultivating a generation of finicky eaters. On the other, pumping kids full of fried chicken, fries, and fizzy beverages is fanning the flames of our nation's already out-of-control childhood obesity epidemic, which has tripled since the '70s.
Facing increased political pressure to do better by their young diners (thanks, Michelle Obama!), many chain restaurants have sworn to give kids' menus a healthy makeover. But for all their promises, a 2017 study of major chains discovered little improvement in the calories, saturated fat, and sodium levels offered in kids' menus.
When it comes to greasy, fatty, unhealthy kids menu items, some restaurant menus are worse than others. To see most shameful contenders, check out these kids' menu items you should never order for your child.