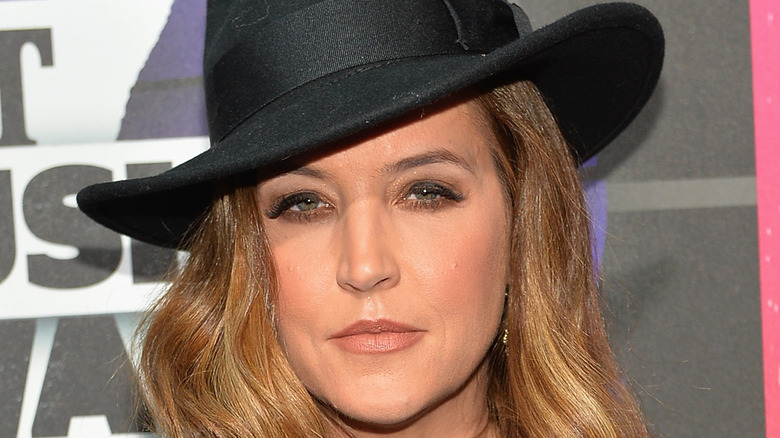 The following article includes mentions of addiction, mental health struggles, and suicide.
She's a "singer, songwriter, philanthropist, mother and daughter of 'the King'" — yup, Lisa Marie Presley is truly multi-faceted. Elvis' only child has modeled, put out albums, become a proud mom of four, and even testified before Congress against the sky-rocketing number of young children receiving prescription medication, such as antidepressants and Ritalin. Elvis and Priscilla Presley's daughter has not had a perfect life, however. Far from it.
As Presley's own bio points out, she "was tasked with the daunting challenge of finding her own path while still maintaining her strong family connection" — and she hasn't always succeeded. Just take her net worth as an example. While Presley's late father was worth $20 million (adjusted for inflation as of July 2020), his sole heir was in the red with a net worth of -$16 million. But her financial struggles are just one small part of the many hardships Lisa Marie Presley has faced (and continues to face) in her life.
These are the tragic details about Lisa Marie Presley.