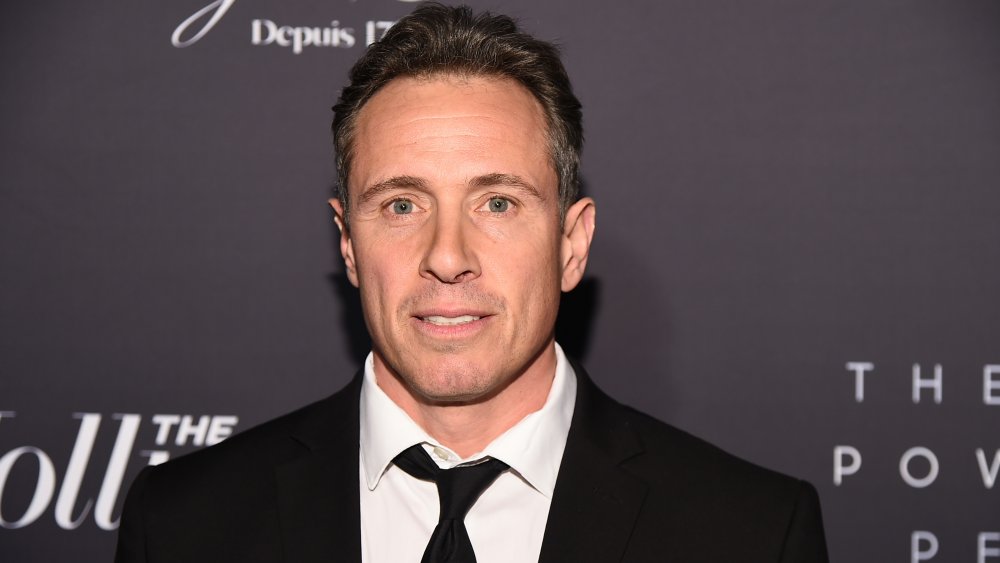 Chris Cuomo was once considered by some as the safest pair of hands on American news television. The Yale and Fordham University graduate became one of the youngest ever News Emmy winners with his profile on young poet Mattie Stepanek, covered everything from the war on terrorism and school shootings to the Sago Mine collapse and Hurricane Katrina during his anchorman stint on Good Morning America, and is one of the few names to have graced the desks of both Fox News and CNN. Throw in several eponymous shows (Cuomo Prime Time, Inside with Chris Cuomo), a picture-perfect marriage to magazine editor Cristina Greeven and even — according to The New York Times — a place on People's Sexiest Man Alive poll. Simply put, the journalist seemed to have it all made.
However, in recent years Cuomo has found himself creating headlines, rather than just reporting on them, thanks to a series of incidents which have threatened to bring his famous family name into disrepute. Indeed, from barroom fights to on-air meltdowns, the son of former New York Governor and First Lady Mario and Matilda Cuomo has never been too far from controversy during his latter-day career. Here's a closer look at the occasions in which the newsroom regular has showcased his increasingly eccentric persona.
He made some questionable remarks during his interview with Amanda Knox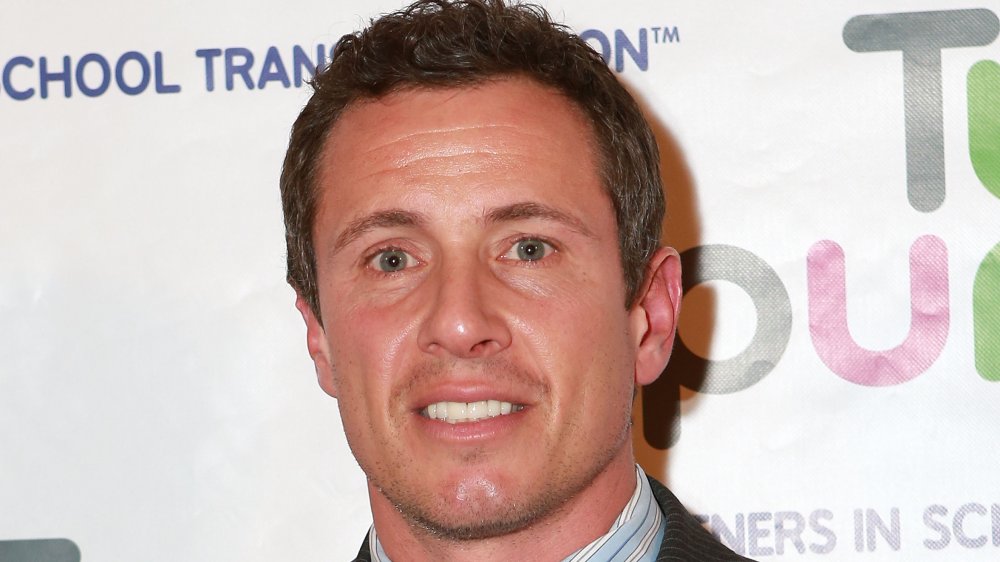 "Were you into deviant sex?" "Knox is into some freaky sexual things!" These are just a couple of the questionable remarks Chris Cuomo made during his CNN interview with Amanda Knox in 2013. The journalist was chatting to Knox two years after her conviction for murdering her roommate Meredith Kercher in Italy had first been overturned. But he seemed far more interested in her bedroom habits than the case.
Unsurprisingly, social media wasn't particularly enamored with Cuomo's line of questioning, with Gawker citing "a**hole" and "jerk" as some of the lesser offensive terms bandied about as a result. Nevertheless, the anchorman remained entirely unrepentant for treating Knox's controversial life story like a Cosmopolitan sex survey.
"If you want to get involved in controversy and if you want to be involved with news cycles, you can't be shy," Cuomo told Daily News. "Controversy invites passion and big opinions. Amanda Knox is a hugely volatile case; that's why it's been covered the way it has been." According to HuffPost, the newsman also later claimed to Zap2It that the woman dubbed Foxy Knoxy had thanked him after the interview wrapped. And in a tweet which proves Cuomo isn't averse to text speak, he added, "It wasn't ez to see and Amanda deal with some of what is put against her but I feel she answered everything well and she wan't [sic] given a pass."
He crashed his car in an illegal drag race
In 2016, Page Six reported that Chris Cuomo had been involved in an illegal drag race, and not the kind you'd associate with RuPaul. Yes, the CNN anchor appeared to have indulged in a Fast and Furious-style fantasy (the original, of course, not the increasingly ludicrous sequels) after leaving a party staged by his magazine editor wife Cristina in Southampton.
While Cuomo's friend got behind the wheel of his 1967 Pontiac LeMans, the newsman revved up the engine of his beloved 1969 Pontiac Firebird. The only problem was that Cuomo had allegedly spent most of the night drinking, and so, perhaps inevitably, he crashed his classic convertible straight into a stationary Mercedes SUV.
Yet the story differs depending on who you speak to. One witness claims that Cuomo had simply lost control after waving the remaining partygoers goodbye. Another argued that he'd just stepped foot on the gas a little too hard. But there are also incriminating photos in which a woman appears to be signaling a race by raising her arms high in the pose of a starter girl. Whatever happened, the police report filed doesn't mention alcohol or drag racing. And so the CNN star, who's never officially commented on the incident, appeared to have got away with any potential wrongdoing.