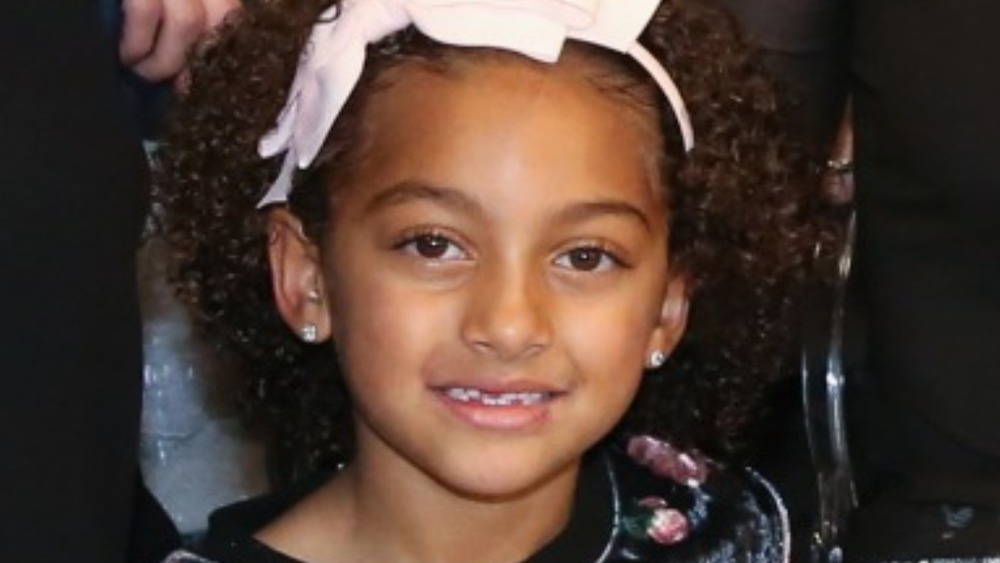 Todd Chrisley may be the patriarch of the family in Chrisley Knows Best, but it's Chloe Chrisley who's really the beating heart of the quirky Southern clan, as all loyal fans of the show know. The youngest member of the family, Chloe is known for being generally adorable and giving Todd a hard time (who doesn't love that?), and her hilarious antics get everyone laughing. Remember the time she got into Savannah's lipstick? Or when she called Chase and Savannah "bats**t crazy?" Talk about natural comedic timing!
In addition to being cute and funny, Chloe is also the obvious favorite of everyone on the program. She's often seen being doted on by various members of the family — usually Todd — though watching her run into Julie's arms at her preschool graduation was especially heartwarming. Even if reality shows aren't always 100 percent real, the love that every Chrisley has for Chloe seems genuine and from the heart.
So what else is there to know about Chloe Chrisley, who's growing up right before everyone's eyes? Read on to discover her untold truth.
Chloe Chrisley is the daughter of Todd Chrisley's son Kyle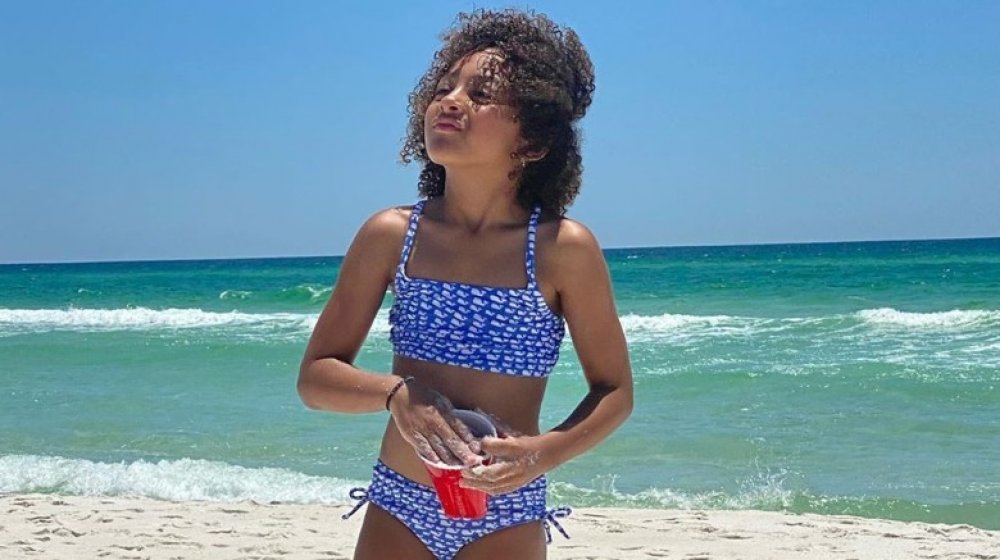 Let's get the elephant in the room out of the way: Chloe Chrisley looks different from all of the other folks in the Chrisley family. That's because she's biracial, half Black and half white, whereas the rest of the Chrisleys are all thoroughly Caucasian. The daughter of Todd's eldest son, Kyle, and Amber Johnson, Chloe is a grandchild of Todd and Julie, which is why she appears on the show Chrisley Knows Best alongside them.
If you're not familiar with Kyle's story, or why he stopped being on the show after the first season, you should know it's been a bit of a rough road. For one, according to E! News, Kyle has struggled with bipolar disorder, and, at certain points, he has reportedly refused to take the medication he needs to be healthy. He's also had problems with substance abuse, something he admitted on his Facebook page, which has hampered his parenting ability.
As for Chloe's mother, she has had brushes with the law, as she was reportedly arrested and charged with Medicaid fraud, as noted by Real Mr. Housewife.