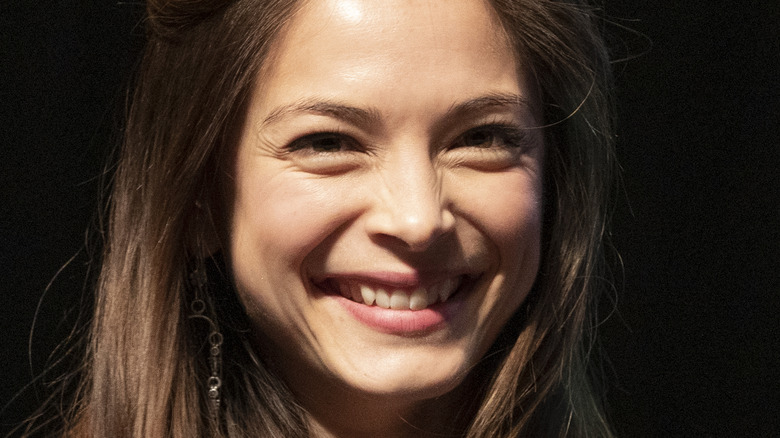 The following article references sexual assault.
"Smallville" was easily one of the most successful series to come out of The CW (née The WB), and a lot of that success had to do with the show's ensemble. The cast featured Tom Welling as Clark Kent, real-life criminal Allison Mack, and, of course, Kristin Kreuk.
After dominating the small screen for years, Kreuk departed the series in the eighth season, appearing in 154 of 217 episodes. If you weren't a "Smallville" fan but you watched TV in the '00s, you certainly saw her during commercial breaks: Kreuk landed a massive, years-long contract with Neutrogena.
She's definitely kept busy since her "Smallville" and Neutrogena ad days, but there is no denying that Kreuk has slipped off of a lot of fans' radars. What did she do when she left the show, and why did she step away from the hit series before it was done? Has she gone on to other things, or is she still acting? Let's get into what Kristin Kreuk has been up to since she left "Smallville" in 2008.
The start of Kristin Kreuk's career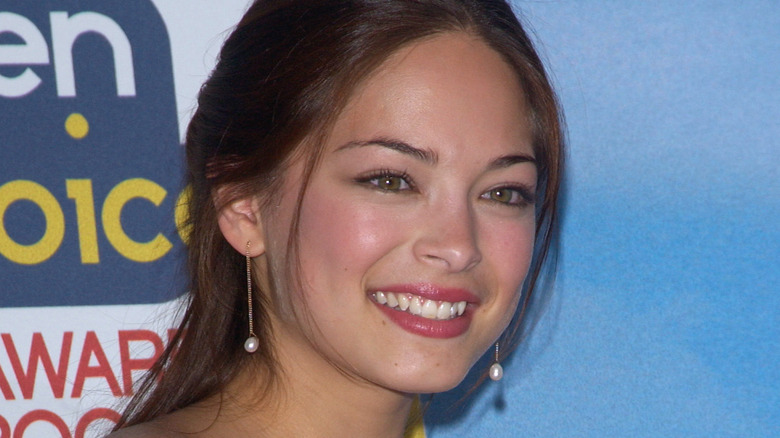 Kristin Kreuk never planned on becoming an actor. Instead, she wanted to work in forensic science, per Don't Die Wondering. Her plans were changed when a casting director for CBC's "Edgemont" discovered her in high school, per The Globe and Mail. From that moment on, Kreuk was a working actor. She managed to land some early roles that helped her develop from performing in high school theater into becoming legitimate professional acting.
Kreuk explained in an interview with Titan Magazine that after working on "Edgemont," her agent sent an audition tape to The WB. Following a casting call at Warner Bros. Studios in Burbank, she landed the role of Lana Lang on "Smallville." After appearing in 70 episodes of "Edgemont," she went all in on the superhero show.
Kreuk remained one of the main characters of the series for seven seasons and returned as a guest star for five episodes to close out her storyline during the eighth season. While Kreuk worked on "Edgemont" for several years, "Smallville" became her primary focus for eight years. She started working on the series when she was still a teenager and was 26 when she departed. Kreuk discussed this in an interview with Metro, saying, "I've been doing "Smallville" since I was 18, so it's been my whole adult life." After eight years, it was time for her to do something new.
After Smallville, she pivoted to film
Kristin Kreuk left "Smallville" during the eighth season, which fundamentally changed the course of the series. Her departure made it possible for Clark Kent to move onto Lois Lane, which everyone knew would happen eventually, so it turned out to be good for the show. That said, Kreuk had a lot of opportunities when she left. "Smallville" may have made Kreuk a household name, but as she shared with Metro in 2008, she decided it was time to pursue other interests.
"Smallville" took up most of her time, making it difficult to act in other TV series and films. She did manage to appear in "EuroTrip," "Partition," and a TV miniseries called "Earthsea" while still playing Lana Lang, but that's about it.
A big break came her way during this period when she was cast to play the lead in "Street Fighter: The Legend of Chun-Li." Scoring the main role in a feature film was a step in the right direction for Kreuk… or so she thought. While she was fully capable of performing all of the martial arts work — as she told Metro, she practiced karate and gymnastics as a kid — the movie didn't do well (more on that later). Despite the setback, Kreuk continued acting but diversified her interests into other projects.