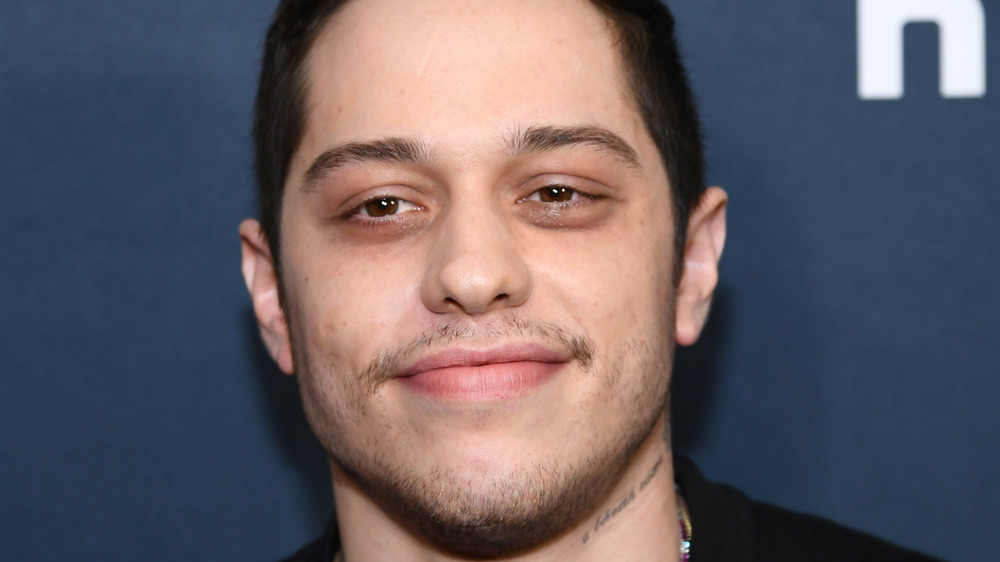 Comedian Pete Davidson has made quite a name for himself. The actor and comic is perhaps known for his appearances on Saturday Night Live (via IMDB) and his relationship with his former girlfriend, singer Ariana Grande. Fun fact — Davidson is the first star on Saturday Night Live who was born in the 1990s. Davidson has also appeared on several MTV shows like Fallosophy, Wild 'n Out, and Guy Code.
Davidson may have several achievements under his belt, but things haven't always been easy for the entertainer. For instance, he was a part of a Fox show in 2014 called Sober Companion, which was never released. Thankfully, Davidson got an opportunity to be a part of Saturday Night Live after that and was able to make the most of it. Davidson's life hasn't been rosy in the least. From losing his dad when he was a child to battling addiction and learning to live with a chronic illness, there are plenty of things that are relatively not as well-known as far as the comic's life is concerned. Here's a glimpse into the star's tragic past.
If you or anyone you know is having suicidal thoughts, please call the National Suicide Prevention Lifeline​ at​ 1-800-273-TALK (8255)​.
Pete Davidson lost his dad in the September 11 attacks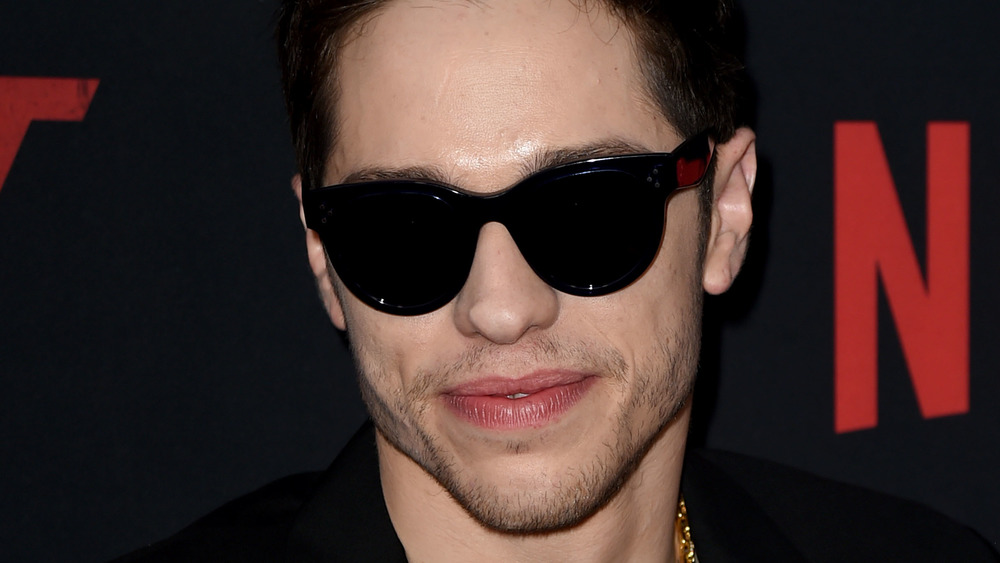 For Pete Davidson, one of the worst things that happened to him when he was just 7 years old was dealing with the loss of his father. On Sept. 11, 2001, Davidson's dad, Scott, who was a firefighter, lost his life in the attack on the World Trade Center as he rushed to rescue trapped people at the Marriott World Trade Center hotel. After he made his way into the building, the tower where the hotel was located soon collapsed after it was hit by the second hijacked plane.
As per Screenrant, losing his father was extremely traumatic for Davidson, who didn't really know how to cope with his loss. He was so distraught that he had to seek help from mental health facilities in order to cope and feel better. According to a piece by the New York Post, Scott Davidson was just like his son and had a terrific sense of humor. A former classmate said that Scott was always willing to goof off and loved making others laugh.
Scott was 33 years old when he was killed on 9/11. In 2014, Pete remembered his dad and tweeted, "Can't believe it's been 13 years. Feels like it was just yesterday. Words can't express how much I miss you."
Pete Davidson had a rough time growing up
After losing his father, Pete Davidson found it tough to confront his demons and deal with everything he was going through. As per a New York Times profile, Davidson was prone to releasing his emotions in unusual ways as a kid. His mother, Amy, said, "It was sad how sad he was growing up." At school, Davidson once ended up pulling out all his hair in frustration, and he said later that in many ways, he was a "lab rat" for physicians who were trying to understand the experiences of children of victims from the terror attacks. Davidson remembered his early days with one word — "overwhelming."
Additionally, as a school kid, Davidson was not spared by his peers and was bullied. In an interview, he revealed to Peter Rosenberg that he had just one friend he could trust in high school, and many other kids were not nice to him. He said, "I was in school having a rough time grieving so I was acting out a little bit. I didn't have any friends."