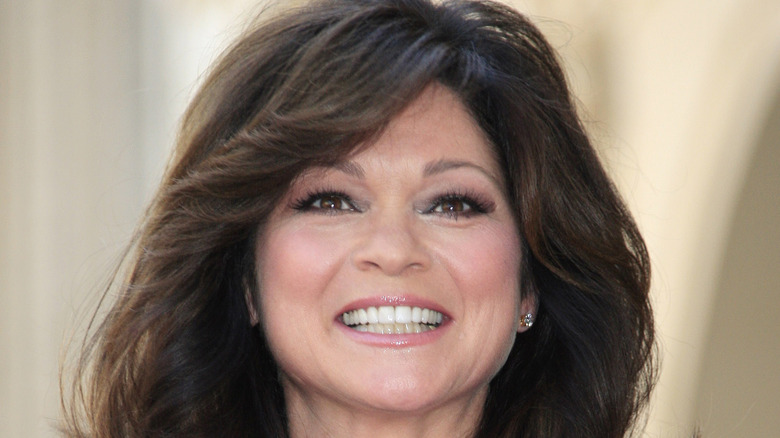 Celebrity chef and television personality Valerie Bertinelli has been in the spotlight for most of her life, and there's no denying she's worked hard for her impressive net worth, numerous awards, and Food Network shows like "Valerie's Home Cooking." She's had an illustrious career in the food industry and has experience juggling multiple roles: She's a veteran of the small screen, a best-selling author, a proud mother, and more, according to her website.
Since Bertinelli made her debut at the age of 15 as Barbara Cooper on the hit sitcom "One Day at a Time," fans have adored her comedic chops and down-to-earth personality (via Good Housekeeping). She went on to star in other beloved TV series like "Touched by an Angel" and "Hot in Cleveland." In fact, she's been on camera for so long, the chef and actress told Entertainment Weekly it's hard to imagine her life otherwise. She said, "I never pictured my life the way it is. And yet, I can't picture it differently."
When she left scripted acting to pursue a career as a television chef, it turned out to be a natural transition. "I've been in front of the camera since I was 12 years old [but] I have been cooking longer than I have been acting," she told Closer Weekly. "I was never quite comfortable acting. Now, I'm just able to be me and cook."
There's more to the Food Network star than meets the eye. Here's the untold truth of Valerie Bertinelli.